LifeProof is a brand that built up its reputation on stylish, ultra-protective and innovative smartphone cases. Although I had seen LifeProof in the market previously, I didn't know too much about them until I visited an event that showcased both OtterBox and LifeProof smartphone cases for the iPhone 8, iPhone 8 Plus and iPhone X.
During the recent OtterBox and LifeProof event, I had a glimpse into some of the LifeProof smartphone cases for iPhone 8, iPhone 8 Plus and iPhone X. While I am not planning to upgrade yet, the new smartphone cases are also suitable for iPhone 7 and iPhone 7 Plus!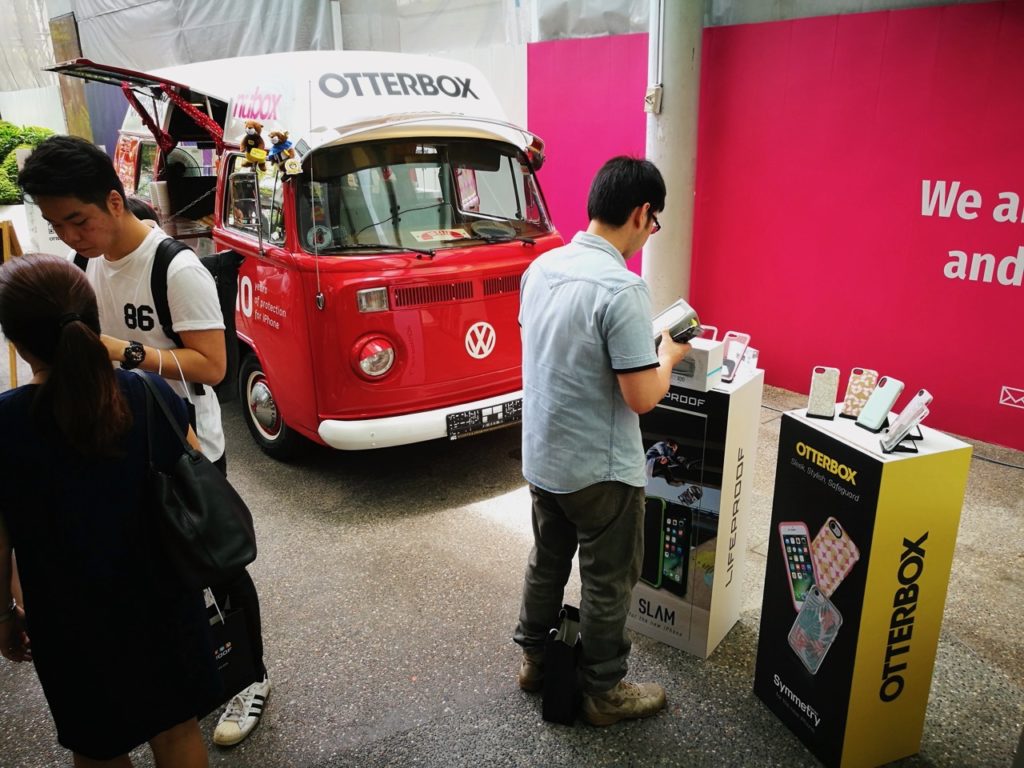 With both OtterBox and LifeProof offering consumers many choices to choose from, for the protection of their smartphones, along with their different designs and styles. If the opportunity arises, I would share my review experiences with some of the LifeProof smartphone cases with my readers.
Let me share with you information on the new smartphone cases for iPhone 8, iPhone 8 Plus and iPhone X by LifeProof:
"LifeProof changed the iPhone protection game with its industry-leading waterproof cases," said LifeProof CEO Jim Parke. "Now, even those who don't need a waterproof case can experience LifeProof protection with the introduction of NËXT and SL?M. With the features available in today's iPhones, sometimes all you need is a thin, light case that protects from drops and dirt. NËXT delivers that in style without sacrificing the quality we're known for."
NËXT boasts six layers of protection in an ultra-sleek package to keep iPhone 8, iPhone 8 Plus and iPhone X safe from drops, dirt and snow. The two-piece outer shell wraps securely around the phone and delivers maximum durability and drop defense. A raised bevel bolsters drop and touchscreen protection while the display is left uncovered for direct access to the glass. A clear outer layer prevents scuffs, scrapes and scratches and an inner lining seals the case and phone from dirt. An audio-transparent mesh covers the speakers to block dust and debris while audio flows freely.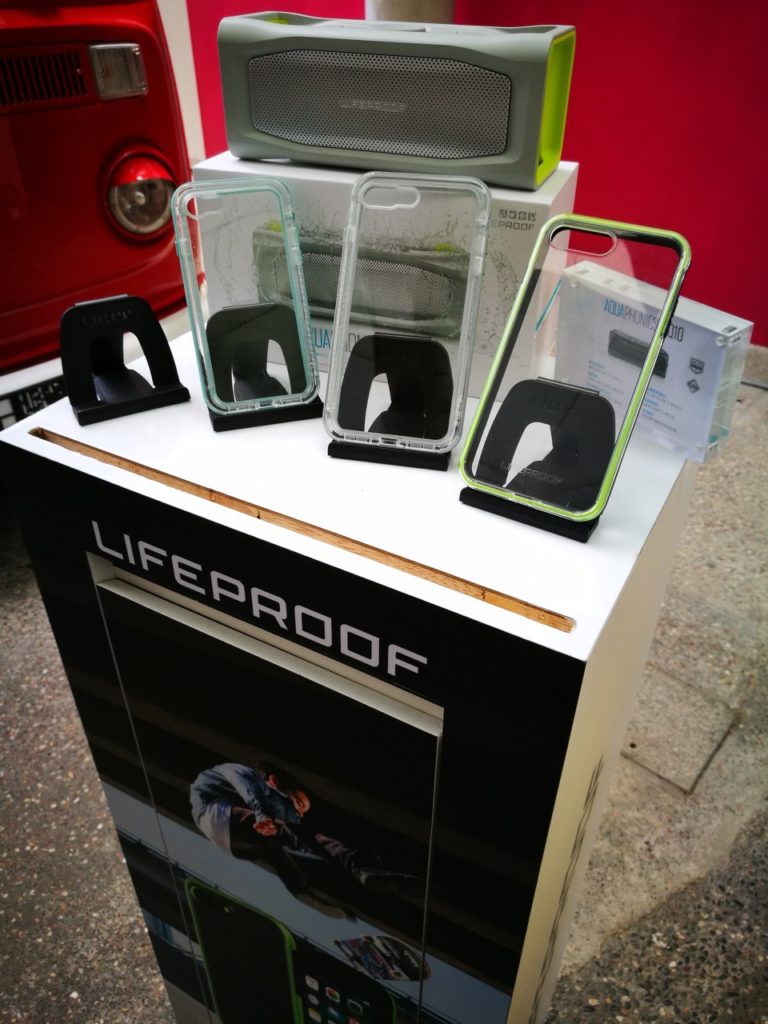 In true LifeProof fashion, NËXT protects from drops up to 2 meters, carries an IP-5X rating for blocking dirt and dust and keeps snow out. It is available in four colors – Black, Beach Pebble, Seaside and Cactus Rose – and is also compatible with iPhone 7 and iPhone 7 Plus.
With SL?M, deflecting damage never looked so good. Engineered to withstand drops of up to 2 meters while still maintaining a slim profile, SL?M combines sport, style and safety for iPhone. A transparent shell reveals iPhone's factory finish while the perimeter flashes one of four available color options – Night Flash, Lava Chaser, Aloha Sunset & Free Flow – and is also compatible with iPhone 7 and iPhone 7 Plus.
FR? will carry on the tradition of true four-proof protection. The two-piece shell cloaks iPhone 8 and iPhone 8 Plus in 360 degrees of security. A built-in screen guard keeps the display free of scratches while the phone is fully sealed from water to 6.6 feet for up to an hour. FR? for iPhone 8 and iPhone 8 Plus are drop tested to 2 meters and block out dirt and snow. It will be available in six colors.
NËXT for iPhone 8 and iPhone 8 Plus are available now. To learn more or to sign up for product notifications for FR? and SLAM visit www.lifeproof.asia
LifeProof cases are available in a majority of the following Singapore retail locations: Best Denki, EpiCentre, GK Global, iStudio, Nubox, and XGear. For the most complete case selection, visit lifeproof.com.
For more information, visit www.lifeproof.asia #LiveLifeProof
* Information courtesy of LifeProof and Brand Cellar *