Canon launched Xephilio OCT-S1: A wide-field swept source Optical Coherence Tomography
Canon launched Xephilio OCT-S1: A wide-field swept source Optical Coherence Tomography (OCT). This eye care machine is capable of capturing high-resolution images of up to 23 x 20 mm in a single scan. The product will be unveiled to the eyecare medical practitioners at the APACRS-SNEC (Asia Pacific Association of Cataract and Refractive Surgeons- Singapore National Eye Centre) joint event from 30 – 31 July.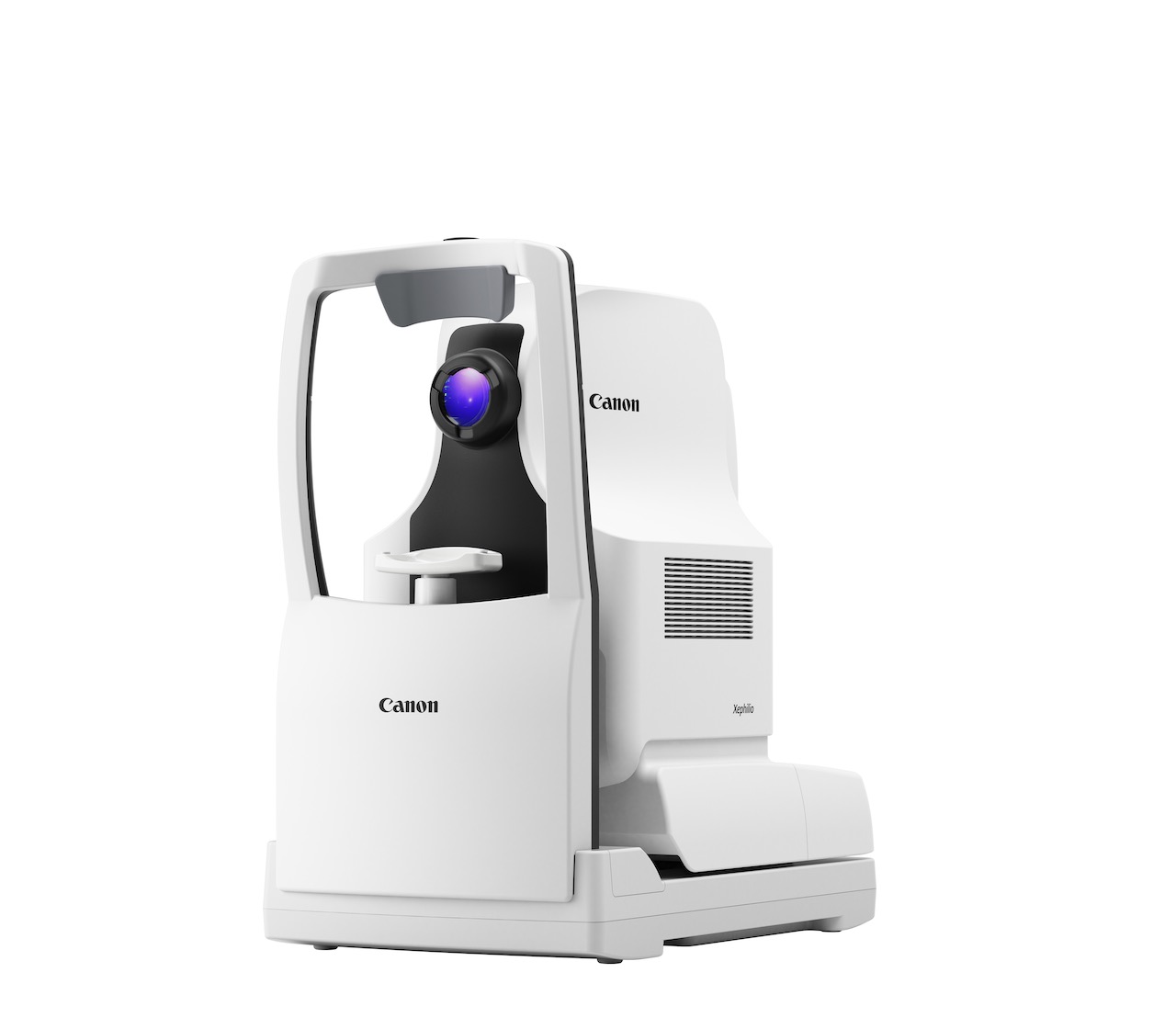 What is Optical Coherence Tomography (OCT)?
OCT is used for non-contact observation of the ocular fundus and the tomographic shape of the retina. The shape, structure and pathology of the ocular fundus and retina of the examined eye can be observed and measured from the obtained image data.
Super Wide-Angle OCT Imaging Angiography
Canon's deep scanning swept source technology allows super wide angle shooting of about 80-degrees possibility. Confirmation of vascular abnormalities (non perfusion, new blood vessels, etc) in the surrounding area with a single image such as diabetic retinopathy and arteriovenous obstruction, is attainable. The large wide-field OCT scan area as wide as 23 x 20 mm, and 5.3mm deep imaging can be very beneficial for retina thickness observation of retinal detachment or retinitis pigmentosa. Canon's unique swept source scanning technology enables high speed scanning which shortens the examination time and minimize the discomfort for the patient.
Superior AI Noise Reduction Processing (Intelligent Denoise)
Xephilio OCT-S1 enables superior penetration of dense objects and provides outstanding tomographic images. In addition, Intelligent Denoise – the system's Deep Learning AI technology – offers a new quality of OCTA (optical coherence tomography angiography) images with increased details, improved visibility and reduced noise within just seconds, thereby improving the efficiency regardless the size of the image.
"The new Xephilio OCT-S1 is equipped with a super wide-angle OCT imaging which offers a shooting area that surpasses the panoramic mode of conventional models with a single shot. This enables wider, deeper and higher resolution imaging of the retina, allowing early detection of eye diseases that occur at the periphery," said Subash Babu, Director of Medical Equipment Product, Canon Singapore. "Through visualizing details of the retinal vitreous down to the choroid and assessing highly curved myopic eyes all in one single OCT capture, the equipment makes it easier for medical practitioners to provide a more accurate diagnosis whilst reducing the examination time for the patient."
While most of us are familiar with Canon's legacy and branding in the photography/digital imaging industry, the Canon EOS cameras, EF and RF lenses, this is their Canon Consumer market segment. Canon has a business (B2B) market too, from commercial printing, broadcast solutions, network visual solutions and medical solutions. I had the opportunity to see for myself and know more about the different Canon Business market products and solutions when I visited Canon EXPO 2016 Shanghai.
For the ophthalmologists, optometrists and healthcare professionals, do check out Xephilio OCT-S1: A wide-field swept source Optical Coherence Tomography (OCT) that was recently launched by Canon.
For enquiries on the Xephilio OCT-S1, please reach out to cspl_medical@canon.com.sg.
* Information and picture courtesy of Canon Singapore and GLOO PR *