LG Electronics (LG) recently announced the launch of the upgraded PuriCare™ 360° with Safe Plus Filter™, bringing the next-level air purification to more homes. This new LG PuriCare™ 360° with Safe Plus Filter™ boasts a unique 360 degree air filtration system on top of not one, but two cutting-edge filters, making them now even better at providing fresh and clean air throughout the entire home.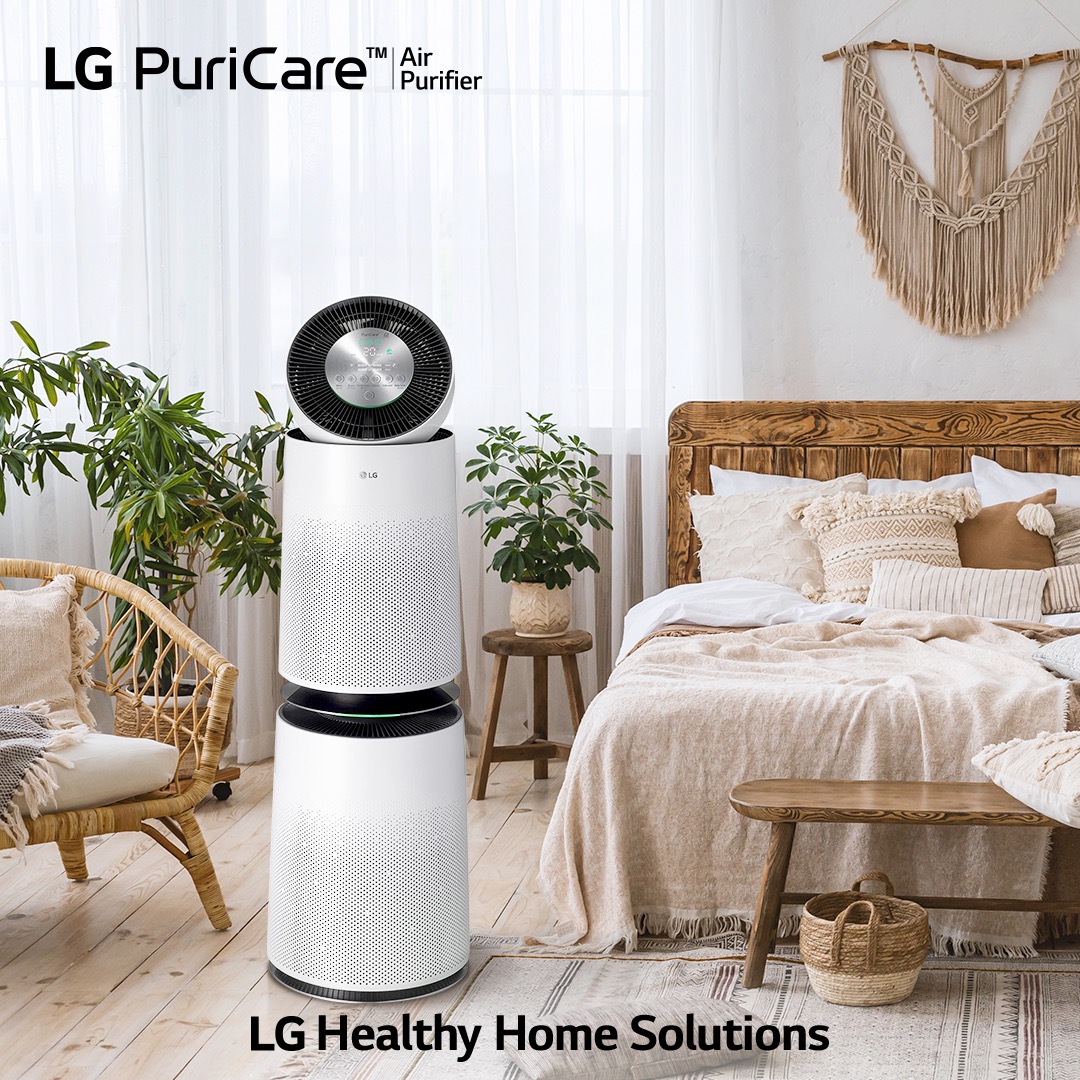 The LG PuriCare™ 360° is known for its unmatched effectiveness and remarkable 360 degree design, it refreshes and revitalises air around the whole room. With its distinctive cylindrical shape, this provides a crucial part of its purifying performance and effectiveness. The solution sends filtered air as far as 7.5 meters using its Clean Booster feature (1), which rises from the top of the device and rotates left and right to eliminate all blind spots and achieve fresh air coverage.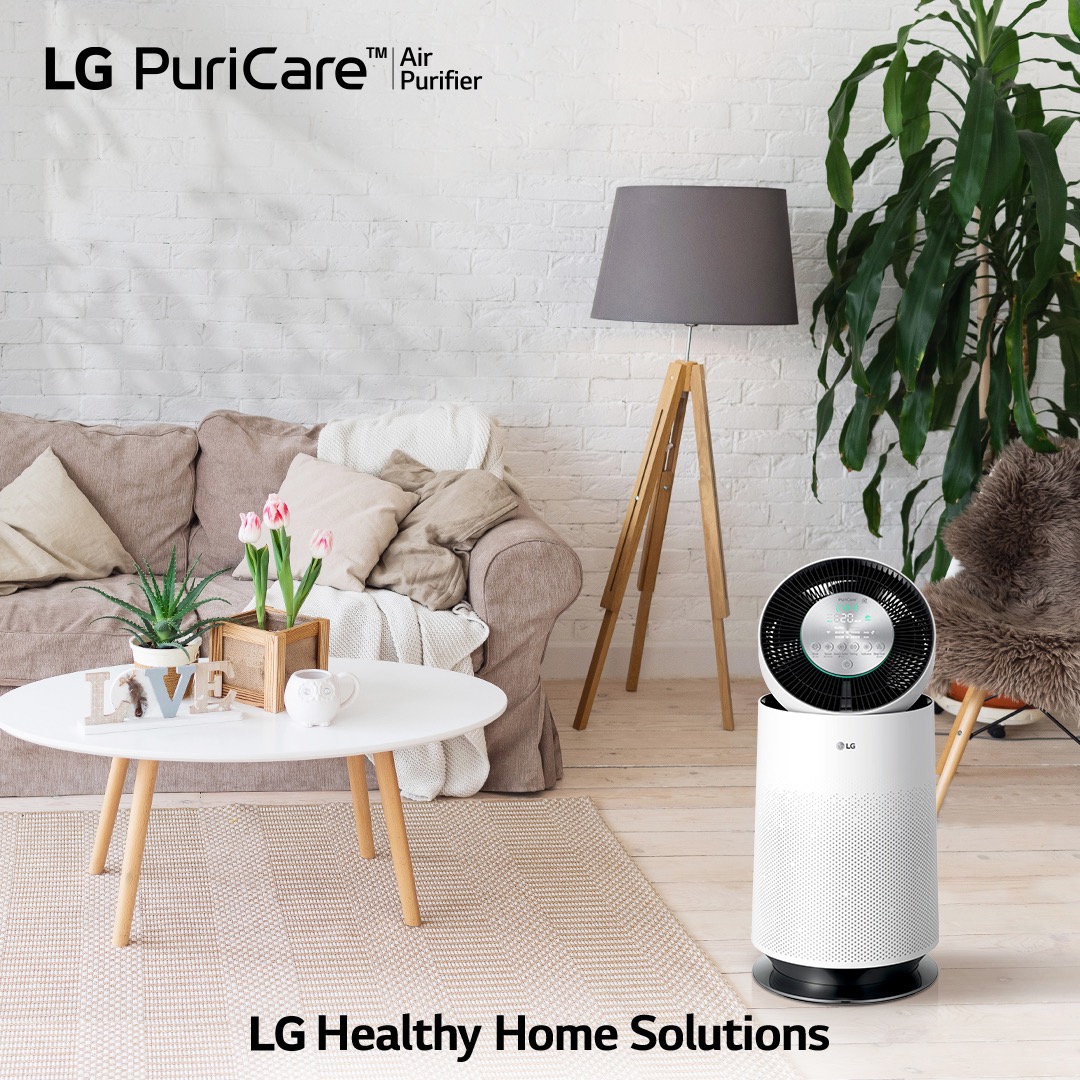 The PuriCare™ device employs Safe Plus Filter (HEPA) and Deodorization Filter to achieve its comprehensive multi-filtration system that effortlessly eliminates bacteria, viruses, ultra-fine dust, allergens and harmful gases. The newly added Safe Plus Filter is 99.9 percent anti-bacterial (2) and anti-viral (3), and removes 99.999 percent of ultra-fine dust particles as small as 0.01 micrometres (4) and allergens. This further adds to the impressive performance of its Deodorization Filter, which captures harmful gases lurking in the air such as odours, smog and chemicals (5). Ionizer is another innovation being utilized to remove harmful airborne viruses and bacteria, surrounding the substances with Ion clusters to form a chemical reaction that produces water (H2O) and nothing else (6).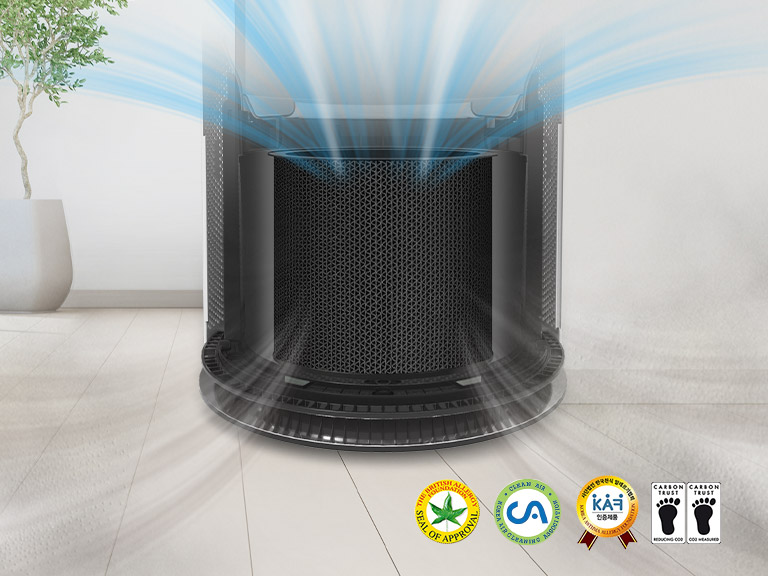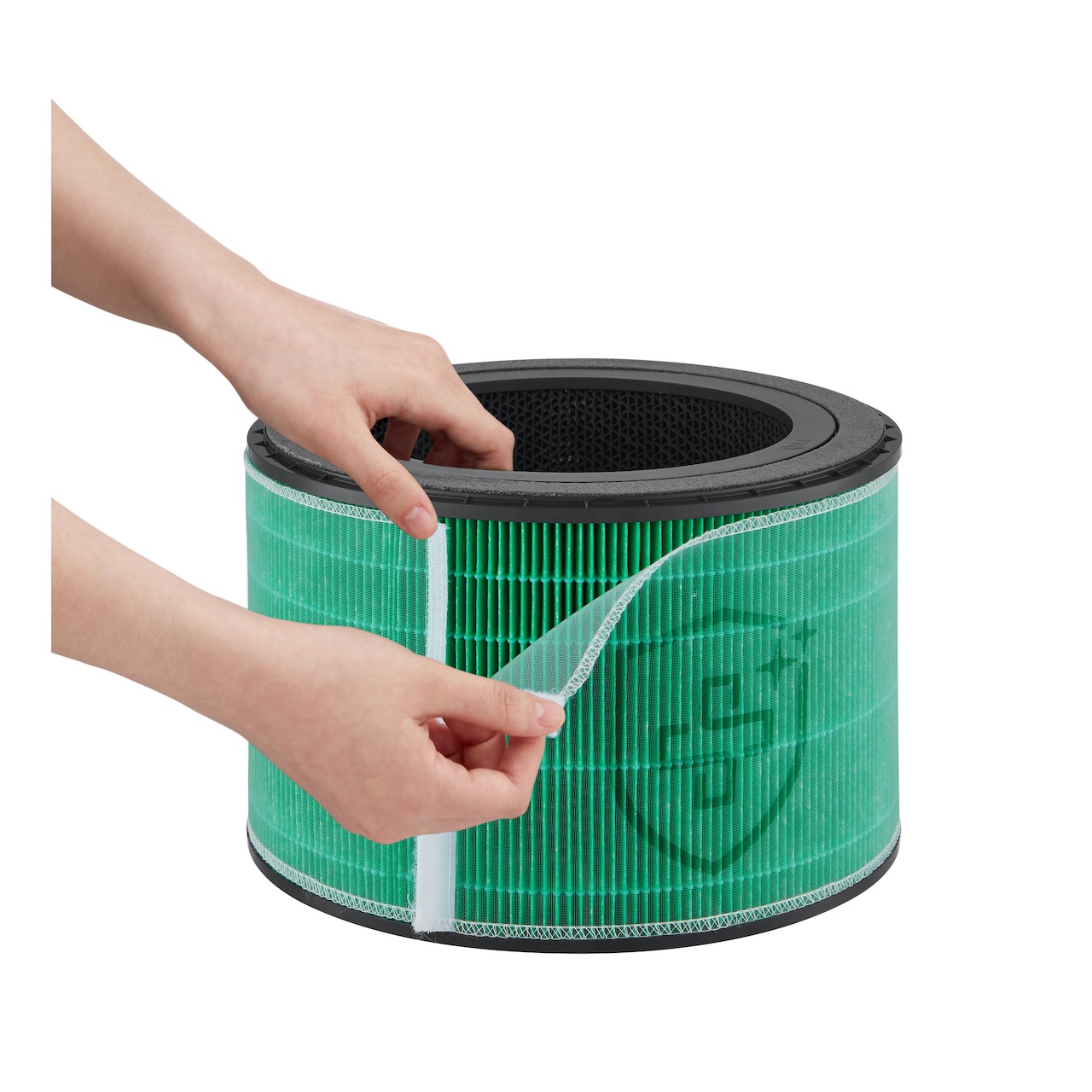 "With its groundbreaking 360-degree design, our latest LG PuriCare™ model makes every home a safer and more comfortable place to be through the constant supply of clean, purified air," said Justin Seong, Product Director of LG Electronics (Singapore) Air Solutions. "As a global leader in air solutions, we will continue to develop home appliances with all the latest purification and filtration technologies to deliver better living environments to families in Singapore."
Pricing and Availability 
The new LG PuriCare™ 360° with Safe Plus Filter™ is priced at S$899 for Single tower and S$1,499 for Double tower. They are available at official LG Lazada, LG Shopee and across all authorised retailers – Best Denki, COURTS, Harvey Norman, Mega Discount and KrisShop.
Technical Specifications 
| | | |
| --- | --- | --- |
| Product Name | LG PuriCare™ 360° Single with Safe Plus Filter™ | LG PuriCare™ 360° Double with Safe Plus Filter™ |
Model
AS65GDWH0
AS10GDWH0
Price
S$899
S$1,499
Colour
White
White
CADR [m3/hr]
490
779
Applicable area [m2]
62.8
100.0
Operating mode
Clean booster / Normal / Auto
Clean booster / Dual / Single / Auto
Pre-filter
Replaceable, 1ea
Replaceable, 2ea
Multi-Filtration System
Safe Plus
H13 HEPA
Deodorization
Baby Care
            x
Ionizer
Sensor
Odour
PM 1.0 particle
Indicator
Colour
Green / Yellow / Orange / Red
Green / Yellow / Orange / Red
Numeric
PM 1.0 / 2.5 / 10
PM 1.0 / 2.5 / 10
Control
Fan Speed
Auto-Low-Mid-High-Turbo
Auto-Low-Mid-High-Turbo
Timer
2 / 4 / 8 / 12hr
2 / 4 / 8 / 12hr
Child lock
Filter alarm
Wi-Fi function (LG ThinQ)
Power consumption [W]
48
70
Noise [dB]
52 (Turbo) / 20 (Low)
54 (Turbo) / 20 (Low)
Size (WxDxH) [mm]
343 x 343 x 587
376 x 376 x 1,073
Weight [kg]
11.5
19.0
Remote control
Production site
Korea
Korea
Notes:
1) Tested by LG's internal lab in an enclosed area of 259 cubic meters (9.8 x 9.8 x 2.7 meters) using LG PuriCare™ 360° (model AS309DWA) with Clean Booster Turbo Mode turned on, measuring the speed of the wind at a height of 1.5 meters and a distance of 7.5 meters away from the product.
2) Tested by the Korea Testing and Research Institute (KTR) for removing 99.9 percent of Staphylococcus aureus, Klebsiella pneumoniae and Escherichia coli according to the test protocol KS K 0693: 2016.
3) Tested by Seoul National University Graduate School of Public Health for removing 99.9 percent of mouse hepatitis virus according to the test protocol ISO 20743.
4) Tested by Korea Conformity Laboratories (KCL) using LG PuriCare™ 360° (model AS309DAW) for removing 99.999 percent of micro dust the size of 0.01?m in 60 minutes according to the test protocol SPS-KACA 002-2018. Results may vary depending on environmental conditions and other external factors.
5) Tested by the Korea Conformity Laboratories (KCL) and Busan Techno Park using LG PuriCare 360° (model AS308DWA) for deodorizing five major types of potentially harmful substances (ammonia, acetaldehyde, acetic acid, toluene and formaldehyde), and removing sulfur dioxide (SO2) and nitrogen dioxide (NO2) according to the test protocol SPS-KACA003-132:2018.
6) Certified by Auburn University in United States to eliminate 98 percent of Salmonella, 96.1 percent of dust mite allergen, and 81.2 percent of Campylobacter. Also, certified by Seoul national University to eliminate 99 percent of Methicillin resistant Staphylococcus aureus in 10 minutes, 95 percent of Staphylococcus pneumoniae in 30 minutes, 96 percent of Adeno Virus in 60 minutes, and 96 percent of H1N1 virus in 120 minutes of operating Ionizer.
* Information and pictures courtesy of LG Electronics Singapore and Asia PR Werkz *