"Make-Your-Own" Sterilizing Fluid with Ruhens Electrolyser
The global pandemic Covid-19 has caused massive impacts to our economy and daily life. While we are still waiting for a vaccine, we have also changed and adapted into a new normal for work and for living. Through the health advisories and guidelines in lieu of this global pandemic, families have taken on a bigger and more serious emphasis on good personal hygiene and practices for their family and loved ones. Hand sanitisers have become a part of our good personal hygiene practices. Now, you can also "Make-Your-Own" Sterilizing Fluid with Ruhens Electrolyser.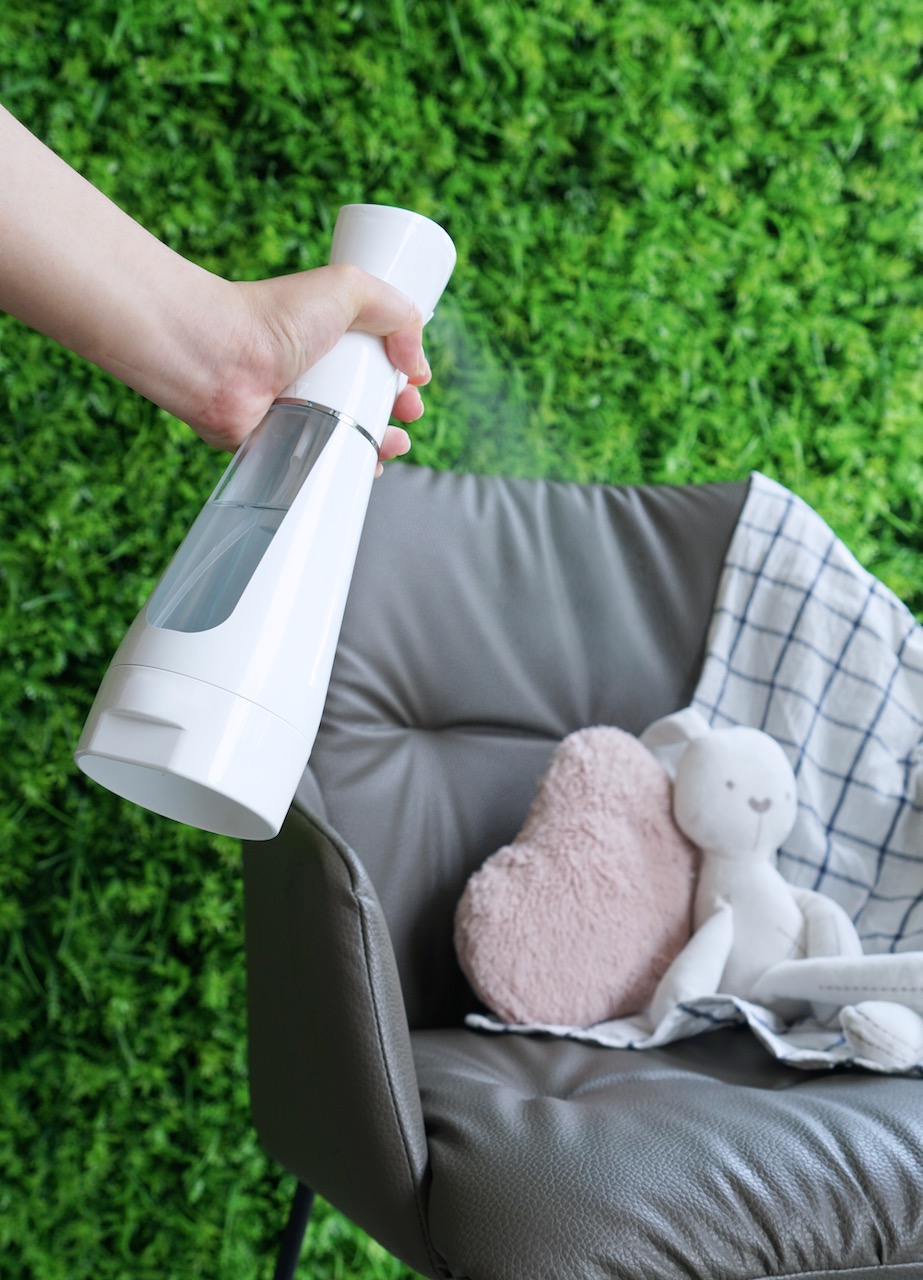 Ruhens is proud to announce their WCE-200 Water Electrolyser, a convenient, eco-friendly home sterilizer with the capabilities to remove 99% germs and bacteria, including the coronavirus that causes the Corona Virus Disease 19 (COVID-19). With this, homeowners can make their own electrolytic water with sterilizing properties to clean almost anything with just water and salt, including furniture, appliances, clothes, shoes, as well as remove odour from refrigerator, shoe cabinets and more. At the same time, this very same Water Electrolyser has also been approved by FDA, to be safe for use even on children toys, bedding, and furniture.
A Powerful Cleaning Solution
Ruhens' Electrolyser taps on the electrolysis process, where water containing salt is subjected to an electrical current to produce electrolyzed water which is considered to be an effective sanitization agent which consists of two types of solutions; Hypochlorous Acid and Sodium Hydroxide. The two solutions produced by electrolysis are highly effective in sanitizing and cleaning while being eco-friendly and safe for use. The Electrolyser brings users the benefits of electrolyzed water in a quick and user-friendly sleek device that can easily be used at home.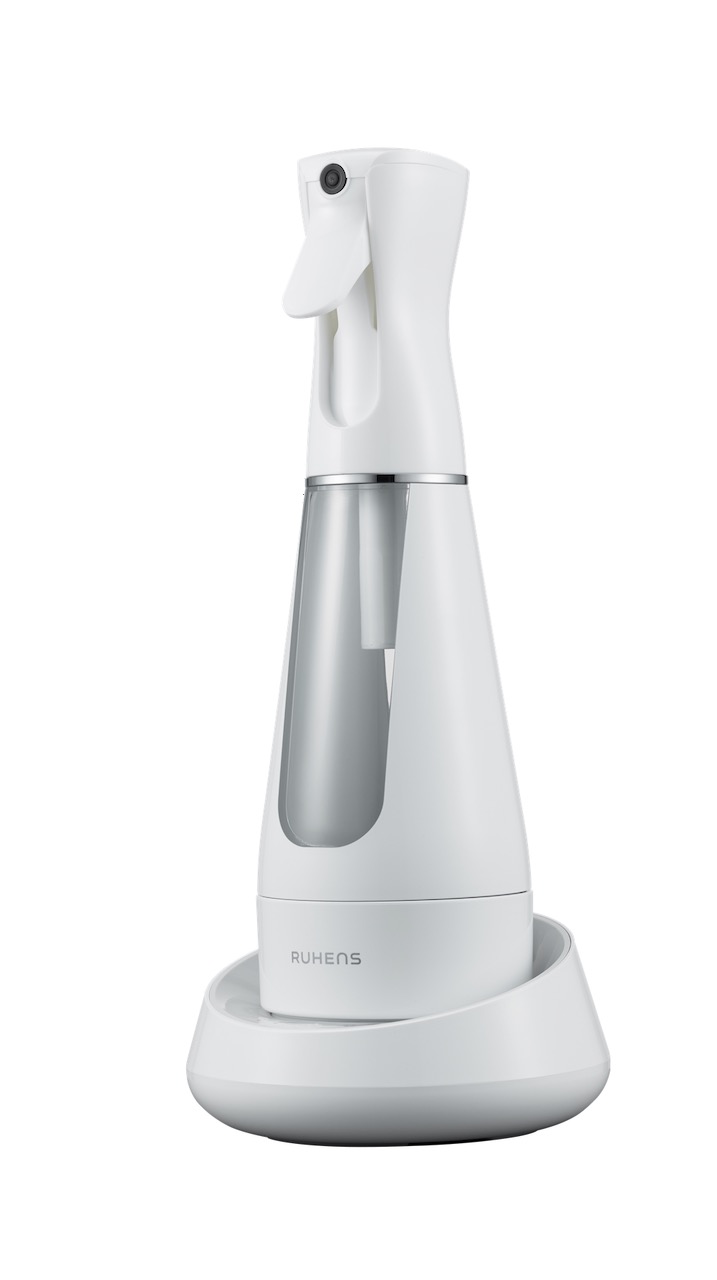 With the Electrolyser, electrolyzed water can be easily generated, bottled in small bottles and used as hand sanitizers. Not just a substitute for the common, chemical sanitizers, hypochlorous acid eliminates different types of bacteria, germs, fungi. Safe for everyone to use, this sanitizing liquid is safe even for babies as the water does not contain alcohol.
A useful cleaning agent for the home, the electrolyzed water can be used to clean hard surfaces such as floors, doors, windows, tables, and other furniture. Fabrics, clothes and shoes can be easily sanitized with a spritz of electrolysed water. Even items that are difficult to wash, like carpets and sofas, can be sanitized and easily kept clean.
The electrolyzed water also has deodorizing properties to keep the house smelling fresh by eliminating odours. It can be used to remove bad odours in fridges, shoe cabinets, shelves, washroom and many more. It can also be used to clean cooking ingredients such as remove pesticides from fruits and vegetables.
Caring For Your Loved Ones And The Environment
Ruhens had environmental sustainability as the core to the creation of its Electrolyser. Many cleaning agents and sanitizers in the market rely heavily on chemicals during manufacturing and production, and one-use products contribute even further to landfills and waste.
The Ruhens' Electrolyser can be repeatedly used to create as many batches of electrolyzed water as needed for the home and family. As the by-product of the electrolysis process is purely electrolyzed water, no extra waste liquids or harsh chemicals are released into the environment through usage.
After every batch of electrolyzed water is completed, the Electrolyser automatically turns itself off after 60 seconds. This helps with electricity savings as well!
Quick and User-Friendly
Ruhens Electrolyser is easy-to-use, quick, and convenient. Each batch of electrolyzed water takes only 1 – 3 minutes to be completed. The making process is as simple as filling the Electrolyser with water and adding refined salt after doing so. The Electrolyser comes with two levels of sterilization; low and high. The High mode creates electrolyzed water that can be used to sanitise hands, while the Low mode's yield can clean items in the home such as furniture. Each batch of active electrolyzed water can be kept for up 24 hours.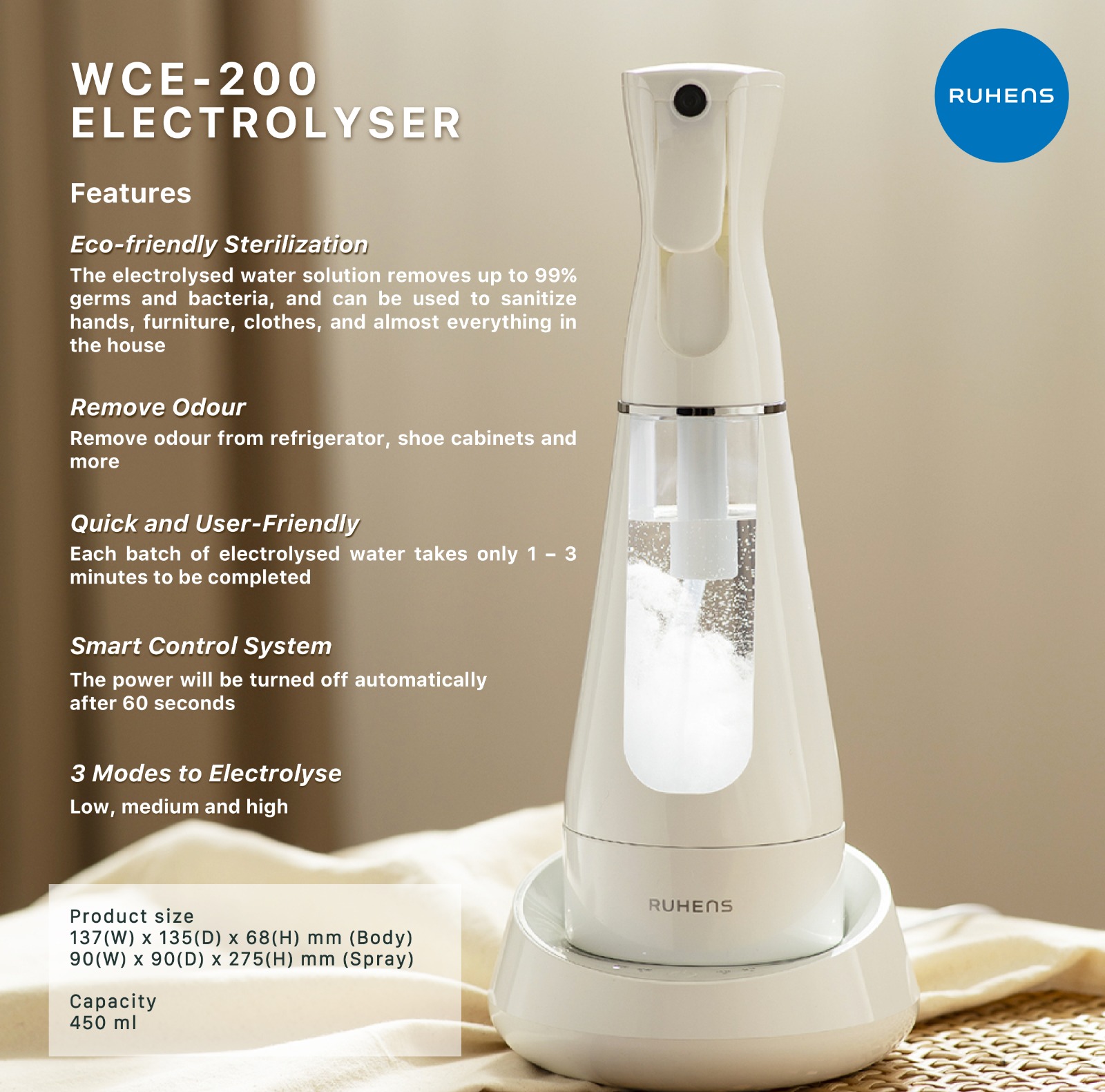 Do share this information and details with your loved ones, family, relatives and friends. Pass It On and Pay It Forward, sharing is caring! Let's all help each other and remind each other to take good care of ourselves, our loved ones, practice good personal hygiene and social distancing measures.
Pricing and Availability
The Ruhens Electrolyser retails at $280 and it is available at Ruhens' showroom.
* Information and pictures courtesy of Ruhens and Brand Cellar *