Sudio Ett True Wireless Earphones with ANC Review
Sudio recently launched a new earphones to their lineup, their first true wireless earphones with active noise cancelation (ANC) and wireless charging, introducing the Sudio Ett that was launched on 6th April 2020. Most recently, I had the opportunity to do Sudio Ett True Wireless Earphones with ANC review.
"We have worked very hard to produce a true wireless model with active noise cancelling, and we are very proud of the result. Ett marks the beginning of a new range of true wireless earphones at Sudio.'' says CEO Johan Gawell.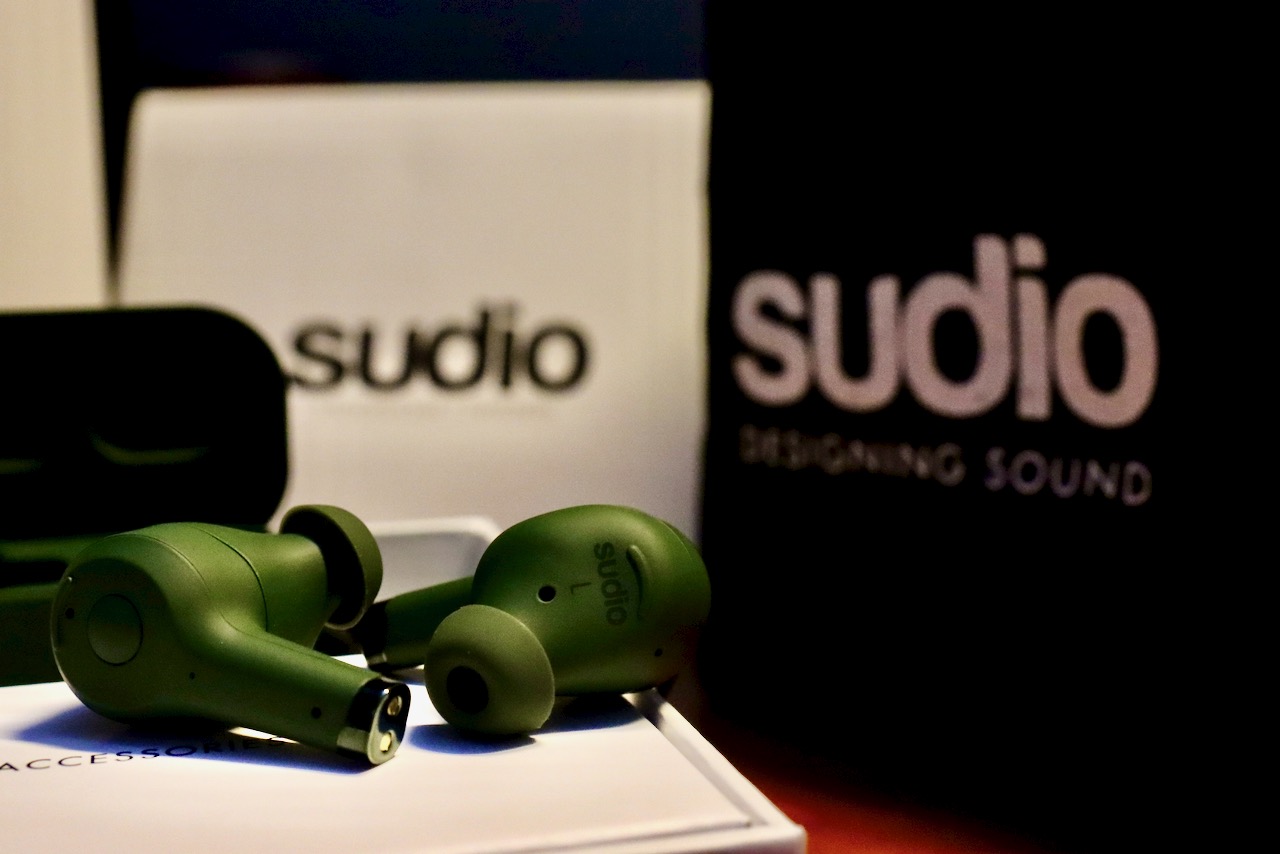 Before I proceed to share my Sudio Ett review experiences, let me give you a quick summary on the Sudio Ett below:
Active Noise Cancellation (ANC)

6 hours play time, 4 hours with ANC

Total battery life: 30 hours, 4 extra charges with the carrying case

Wireless charging & quick-charge with USB-C (15 mins for 1 hour play time)

IPX5 water protection

Dual-microphone, with transparency mode activated during phone calls for enhanced sound quality

Multi-function button for controls

Automatic pairing 

Siri & Google assistant compatible

Available in 4 colours: Black, White, Green & Pink

Free home delivery to your doorstep (worldwide)

18-month international warranty 
Now, let me bring you through my journey, sharing my experiences, thoughts and views in my Sudio Ett true wireless earphones with ANC review.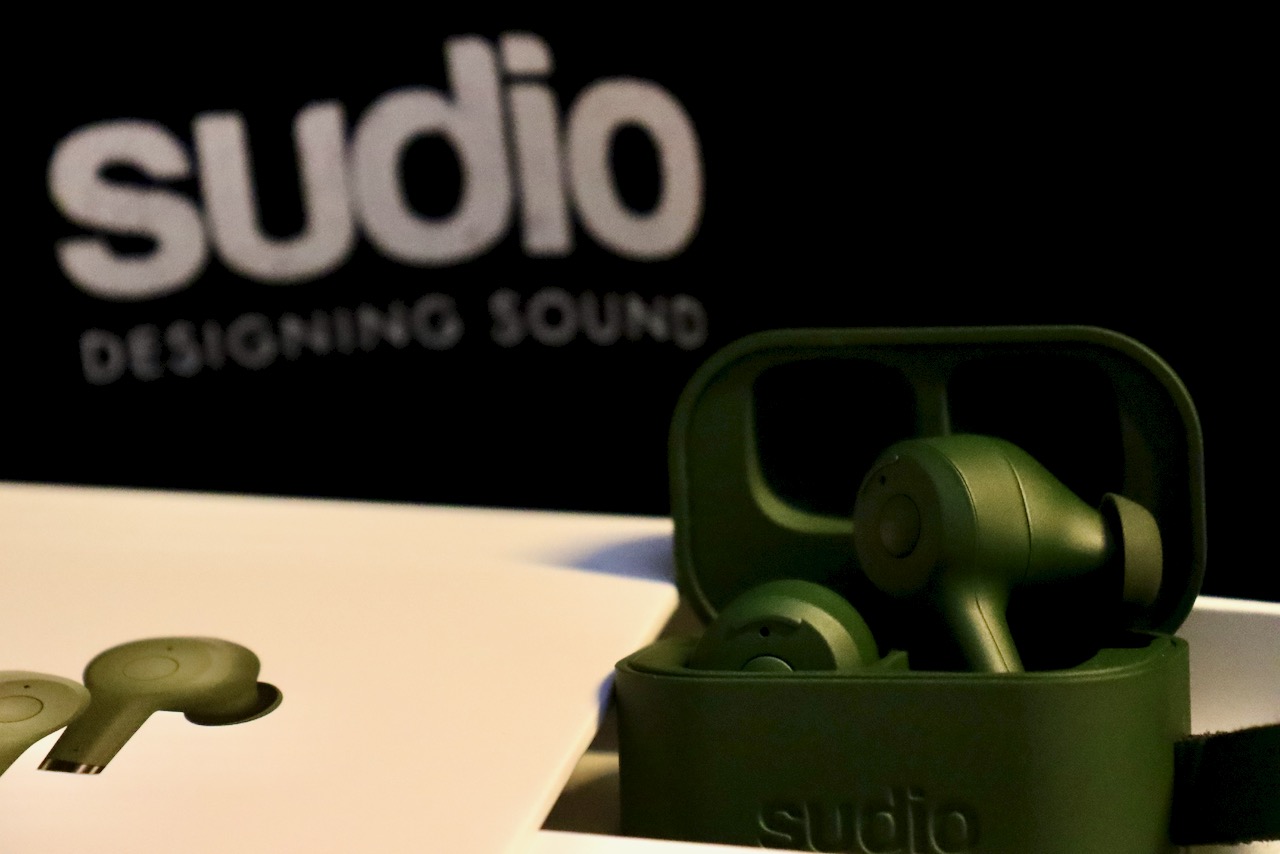 Design and Aesthetics
Design/Weight
It just weighs 5g per earbud, that's really lightweight when you put into your ears, it feels comfortable giving users a nice ergonomic design and secure fit for your ears and audio listening experience.
Charging case
A small box shaped design with rounded edges with a strap for you to hook onto. I like this style and design, easy to carry around in your bags when you are on the move.
4 colours of Sudio Ett
With four colours to choose from, Green, Pink, Black and White, this would enhance your lifestyle choices. I choose Green because it gives me the feel and connection to nature, forests and great outdoors.
IPX5 Rating
Sudio Ett has a level 5 water protection rating, that means the earphones are water resistant.
Connectivity
Bluetooth Connection
Pairing is automatic and very fast, it can remember up to 8 devices. When you turn on your Sudio Ett, it will automatically connect to the device most recently connected.
Phone calls
When taking phone calls, Sudio Ett has a transparency mode setting that automatically lets ambient noise through, this would allow yourself to hear better when you speaking on the phone. During my phone call conversations, the quality is clear to the person on the other side of the phone chat.
Audio Review
Bass
The bass is pretty good, clear, you can feel the beats and booms, without being overpowering to your ears and music.
Mid-range
Clear, distinct and smooth on the mid-range.
Treble
Clear, distinct, smooth and sharp, not overwhelming on the high segments, making it ideal for listening pleasure.
Active Noise Cancellation (ANC)
Having ANC is most welcome, owners of Sudio Ett would like it a lot, providing a wonderful and conducive audio listening experience and enjoyment.
Although ANC is really good, please be mindful of your surroundings when you are commuting with ANC switched on the Sudio Ett as you are immersed into your own world of music and entertainment.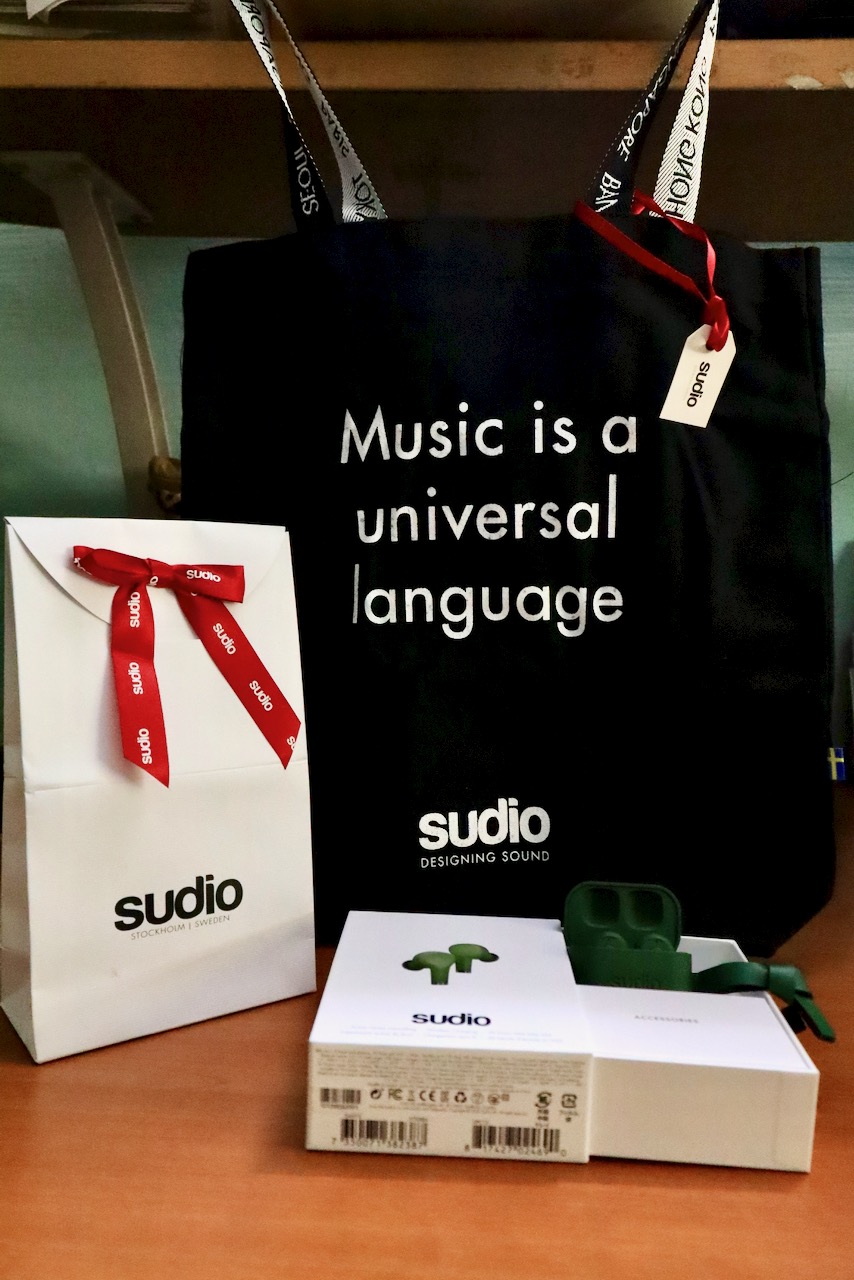 Thoughts and Views
True to their roots, Sudio comes from the combination of two words, "Swedish" and "Audio", a reflection of both of their design vision and excellent sound quality delivery.
Sudio Ett is an ideal combination of beautiful aesthetics and quality audio technology, a minimalistic Scandinavian design coupled with the audio hardware built inside them. They are also lightweight, trendy, sleek and delivers good audio quality, ideal for daily leisure users, the busy professional and even for the audiophiles. Along with ANC inside the Sudio Ett, this combination makes it a quality true wireless earphones that can be enjoyed by all.
The Sudio Ett true wireless earphones would make a nice gift for your loved ones, aesthetically beautiful, good audio quality for enjoyment and it comes with ANC too.
Where can I purchase Sudio Ett True Wireless Earphones?
You can purchase Sudio Ett true wireless earphones from https://www.sudio.com/sg/
If you are keen to purchase Sudio Ett, let me share with you a 15% discount code: tangenghui15
Promotion
Get a new Sudio tote bag for free with every purchase from sudio.com (Until end of July, or while stock last)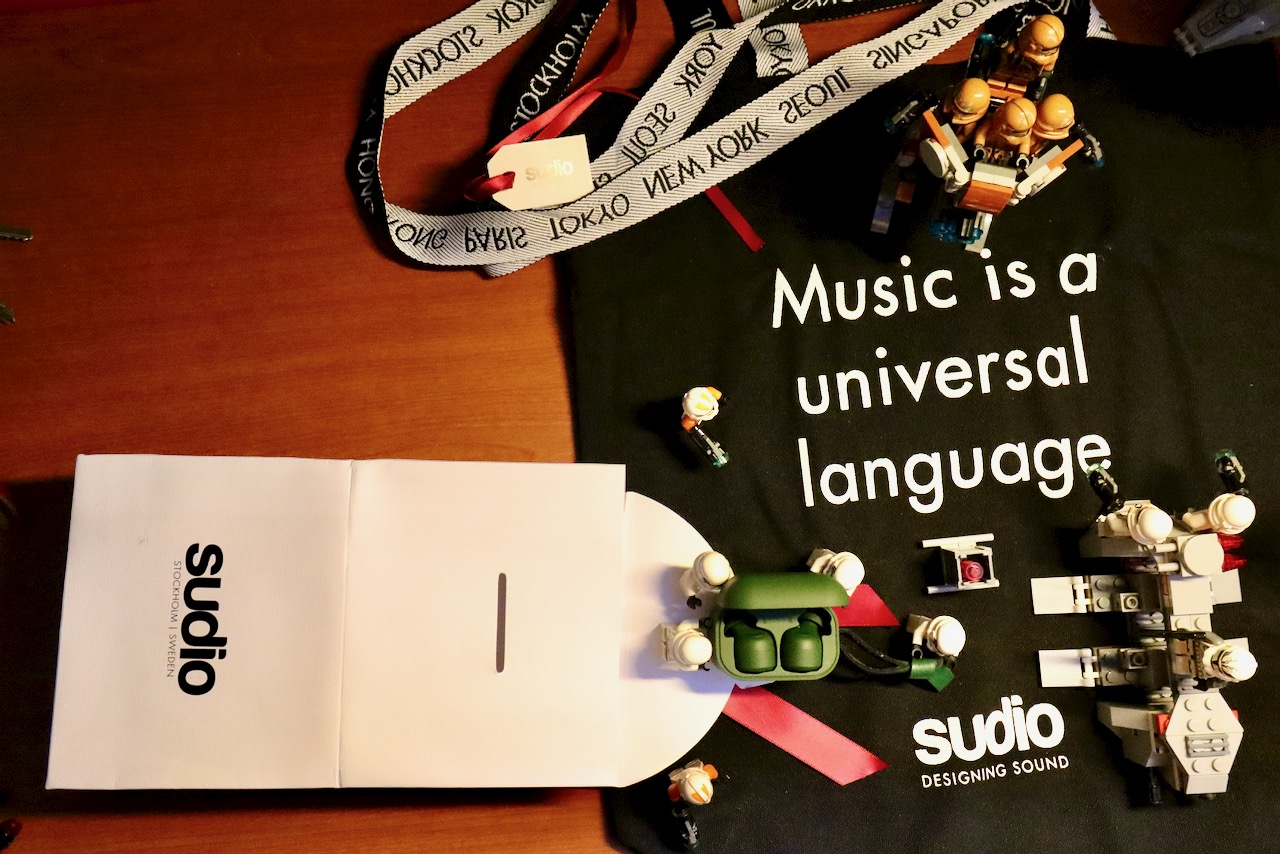 Music is a universal language, Sudio's Ett and other range of earphones aesthetically beautiful design, minimalist and elegant, are rooted in Swedish music that continues to move music lovers around the world today.
So I say, Thank you for the music!
* I would like to thank Sudio for the opportunity to review the Sudio Ett true wireless ANC earphones *