National Day 2013 is round the corner on Friday 9th August 2013, it will also be a long weekend with another public holiday Hari Raya Puasa falling on Thursday 8th August 2013. With National Day round the corner, along with the long weekend. It's also a time to chill out, relax and have fun with your family, loved ones and friends. When you are having some activities to chill, relax and have fun, here are some suggestions from Logitech to accompany you during this long weekend.
UE Boom 
If you love the outdoors and enjoying your outdoor activities such as cycling, beach volleyball or time by the beach, the UE Boom is great to set the mood. With a 15-hour rechargeable battery wireless, water- and stain-resistant speaker guarantees you a fun-filled day at the beach. The music and the bass from the UE Boom allows you to relax, listen to the music and have fun during this coming long weekend (and future holidays too!).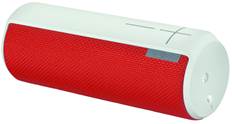 UE Boom: S$299.00
Logitech Ultrathin Keyboard
If you still have to work during this long weekend either at home or somewhere cosy outside or you just want to hang out at your favourite cafe for a cuppa of coffee, with your tablet. Your iPad or iPad Mini is probably your most ideal companion and the Logitech Ultrathin Keyboard Cover or Ultrathin Keyboard Mini. These bluetooth keyboards allow you to type comfortably while protecting your screen while you are on the move. Not only is this working smart, it also allows you to see the pretty flowers that bloom for you and me.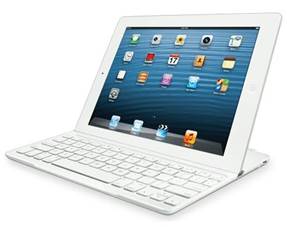 Logitech Ultrathin Keyboard Cover: S$139.00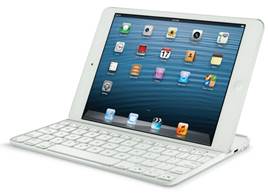 Logitech Ultrathin Keyboard mini: S$119.00
Logitech UE Headphones
Traveling around for leisure or work, a pair of headphones keeps you company. The Logitech UE 6000 headphones features active noise-cancelling technology to provide you with an immersive and undisturbed audio experience. Designed to fold neatly into a travel pouch, this is definitely something you would want on the road.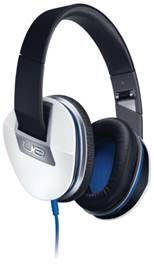 Logitech UE 6000 Headphones: S$319.00
Happy National Day 2013, have a good rest, fun and a great long weekend! Happy shopping too!
Information and pictures courtesy of Logitech Singapore.