In Singapore, with our love for consumer technology gadgets and home entertainment devices, there are a number of choices for us to choose from, international brands that come with a hefty price tag too. However, now in Singapore, we have a local homegrown consumer technology company PRISM+ that recently launched Ultra-High Definition (HD) Smart TVs at Ultra-low prices!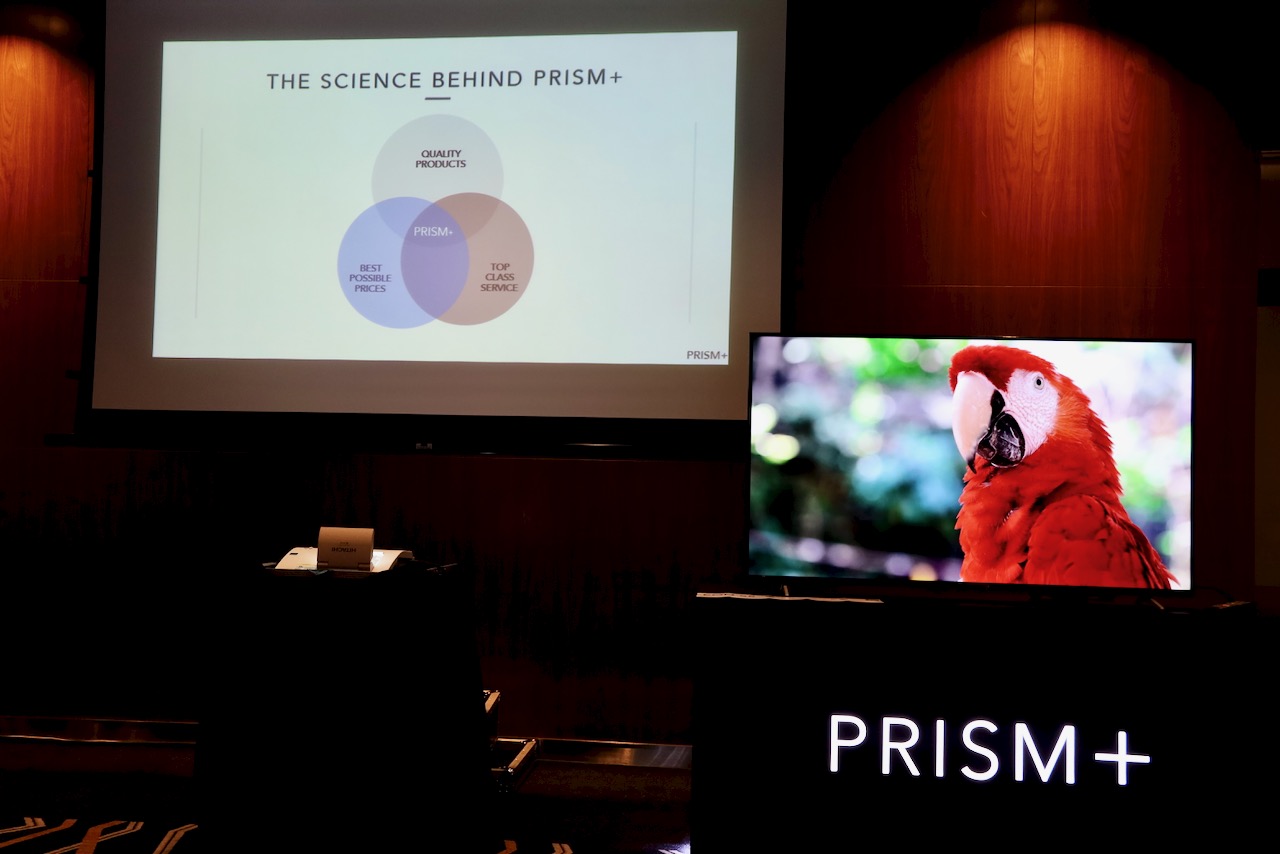 At a recent media event, prior to the start of Tech Show 2019 at Suntec Convention Centre, we were introduced to PRISM+ TVs that were being launched, we had a glimpse of the tv quality and functions. You get mostly what you want in a Smart TV, not too overloaded with apps and functions that you won't use. PRISM+ TV owners can get their favourite Netflix in 4K, IPS, HDR and bezel-less screen!
We also had a Q&A session with the key folks from PRISM+, hearing their stories, views and how they ventured into Smart TVs segment. If you are into gaming, you have to check them out! A group of humble and down to earth geeks and technology lovers, that are hitting the sweet spot with fellow geeks and technology lovers in Singapore.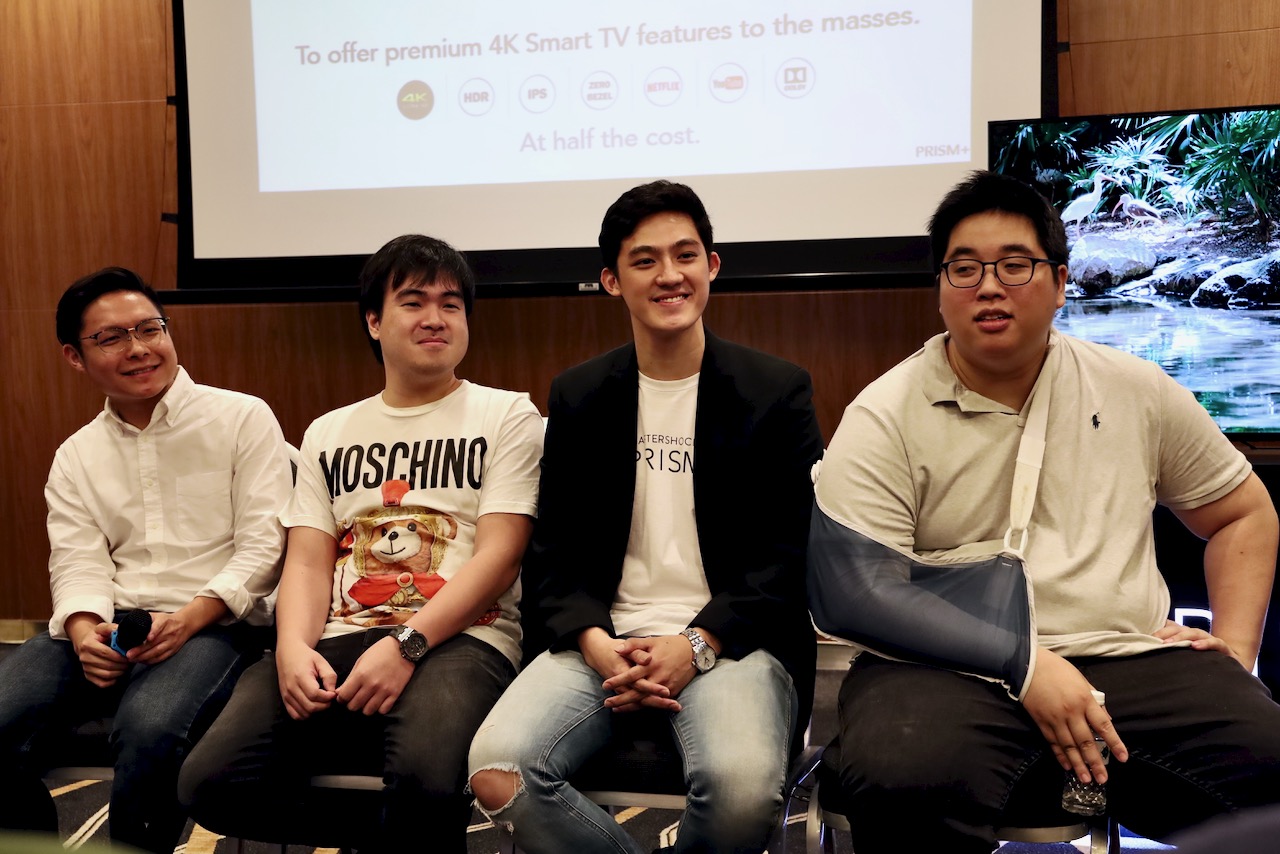 For those who wish to own a premium 55" UHD Smart TV and do now wish to fork out big hefty sums, do check out PRISM+ Ultra-HD smart TVs. The PRISM+ range of Ultra-HD Smart TVs are a worthy consideration, not just because I am supporting local homegrown Singapore consumer technology company, I feel that their PRISM+ Smart TVs are value for money for the quality that they are providing inside the TV. I do encourage you to visit their website and check out PRISM+ Smart TVs!
Do share this news of PRISM+ Ultra-HD Smart TVs from Singapore with your family, relatives, loved ones and friends! Let's give Singapore homegrown companies more support! Pass It On and Pay It Forward!
Let me share with you more information and details on the PRISM+ Ultra-High Definition Smart TV:
Jon Ng, Head of Sales and Operations, PRISM+ said, "There's an increasing number of consumers who want to get a 4K or UHD viewing experience but are not willing to splurge on TVs. As the availability of UHD TVs have increased dramatically, we can now offer UHD TVs with industry-standard technology at a lower price point in order to cater to these consumers and more."
Starting from the 43" range onwards, the PRISM+ TVs come with industry-standard features including built-in 4K Netflix app, High Dynamic Range (HDR) capability, In-Plane Switching (IPS) panels and bezel-less screens. With the E-series range, PRISM+ aims to cater to the increasing number of consumers who want to get a UHD viewing experience but are reluctant to spend a premium sum on UHD TVs.
Industry-standard features
Built-in 4K Netflix app: PRISM+'s TVs have been officially approved by Netflix to provide consumers with quality viewing experience. With the built-in 4K Netflix app in the TV, consumers can now simply press the dedicated Netflix button on the remote and watch their favourite shows in UHD.
IPS Panels: IPS panels, a type of LED display panel technology, are used in PRISM+'s TVs to reproduce pictures in a more accurate colour while providing better viewing angles.
HDR: PRISM+'s TVs are able to put out up to 400 nits of brightness with its HDR feature. This enables the supported graphics format to look more natural and real by providing more details in the shadows and highlights, richer colours and delicate gradations.
Bezel-less screens: The PRISM+ TVs also come with a sleek bezel-less screen, which are more commonly found on high-end TVs, to offer an immersive viewing experience by maximizing the screen estate of the TV.
Pricing & Availability
PRISM+'s Smart TV range is currently available in three sizes, 32", 43" and 55". A 65" version will be made available in the future. PRISM+'s E-series TV range will be exclusively available at www.prismplus.sg/tvs in December 2019.
| | | | |
| --- | --- | --- | --- |
| | | E43 (43") | E55 (55") |
| Price | S$239 | S$459 | S$599 |
| Resolution | HD | UHD | UHD |
| Smart TV | Yes | Yes | Yes |
| Digital TV | Yes | Yes | Yes |
| Bezel-less | Yes | Yes | Yes |
| 4K Netflix | No | Yes | Yes |
| HDR | No | Yes | Yes |
| Dolby Audio | Yes | Yes | Yes |
| IPS Panel | Yes | Yes | Yes |
| Display Colours | 16.7m | 1.07b | 1.07b |
| Display Brightness | 240 cd/m2 | 260 cd/m2 | 400 cd/m2 |
| Warranty | 3 years | 3 years | 3 years |
For more information about the UHD TVs, please visit www.prismplus.sg.
* Information courtesy of PRISM+ and Gloo PR *