Jabra Elite 85h headphones
Jabra recently launched the Jabra Elite 85h headphones and the Jabra Elite Active 45e earbuds. At a recent event in Singapore, I had the opportunity to view them up close and got the opportunity to try out the Jabra Elite 85h headphones too. For this article, I would be touching and sharing on the Jabra Elite 85h headphones.
The Jabra Elite 85h headphones is interesting and special as it comes with SmartSound Technology that uses Artificial Intelligence (AI) technology. Users of the Jabra Elite 85h headphones would find them handy and useful, during the event, we had the opportunity to test and hear for ourselves how AI helps and improve our audio listening experience in different environments. Jabra Elite 85h headphones also have an app, Jabra Sound+, that allows users to customise their calls and music settings.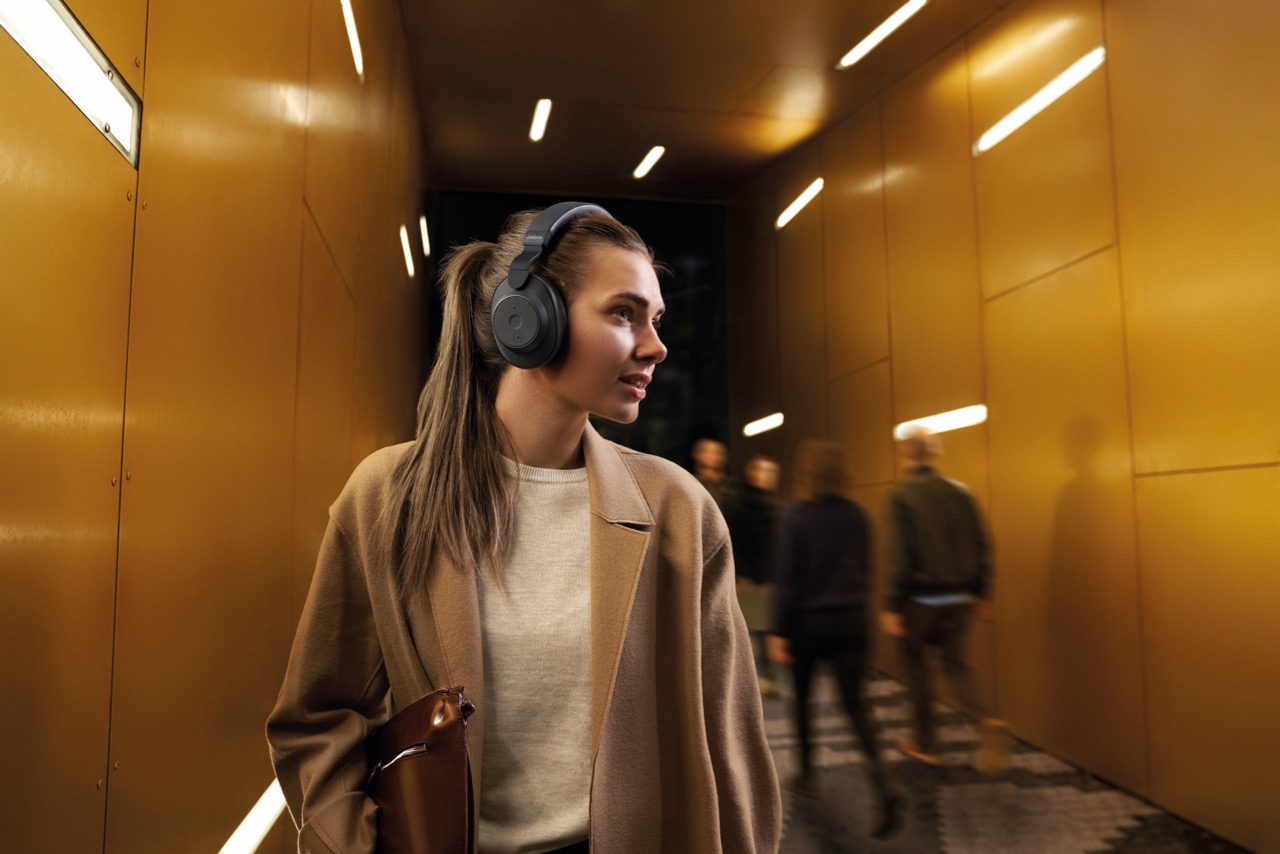 The MSRP for the Jabra Elite 85h headphones is SGD$428, my personal opinion at this stage (without having to do a proper audio and technology review yet) is that Jabra 85h headphones is priced at pretty attractive price point, good audio quality and standards with AI technology that enhances the user's listening experience. I hope that I would have the opportunity to review the Jabra Elite 85h headphones sometime down the road and I would be able to share more in detail from my short hands on experience with the Jabra Elite 85h with AI technology, to reinforce my personal opinion that I shared earlier.
Let me share more information and details of the Jabra Elite 85h headphones
Jabra has launched the new Elite 85h wireless headphones with SmartSound technology, which uses Artificial Intelligence (AI) to automatically adjust the audio experience to your surroundings. It also has a battery life of up to 36 hours with Active Noise Cancellation turned on and comes with eight microphones for optimal sound and music quality.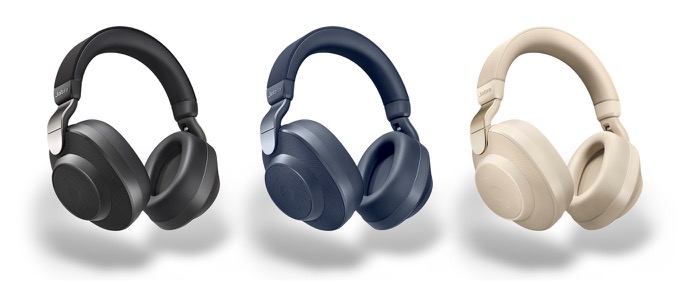 Jabra SmartSound: driven by AI technology
Jabra is a part owner of German intelligent audio analysis company audEERING, a world leader in audio AI technology. This has enabled Jabra to create SmartSound, based on audEERING's context intelligence technology.
In today's digitally-connected society, noise overload is considered one of the key factors affecting personal wellbeing2. Jabra's SmartSound technology tackles noise pollution and offers a personalised audio experience that goes beyond the current Active Noise Cancellation (ANC) solutions available in the market.
It analyses the environmental sounds in real-time and intuitively adjusts the audio output according to three different contexts or "moments" – 'Commute', 'In Public' or 'In Private' – to offer the best wireless call and voice experience for users.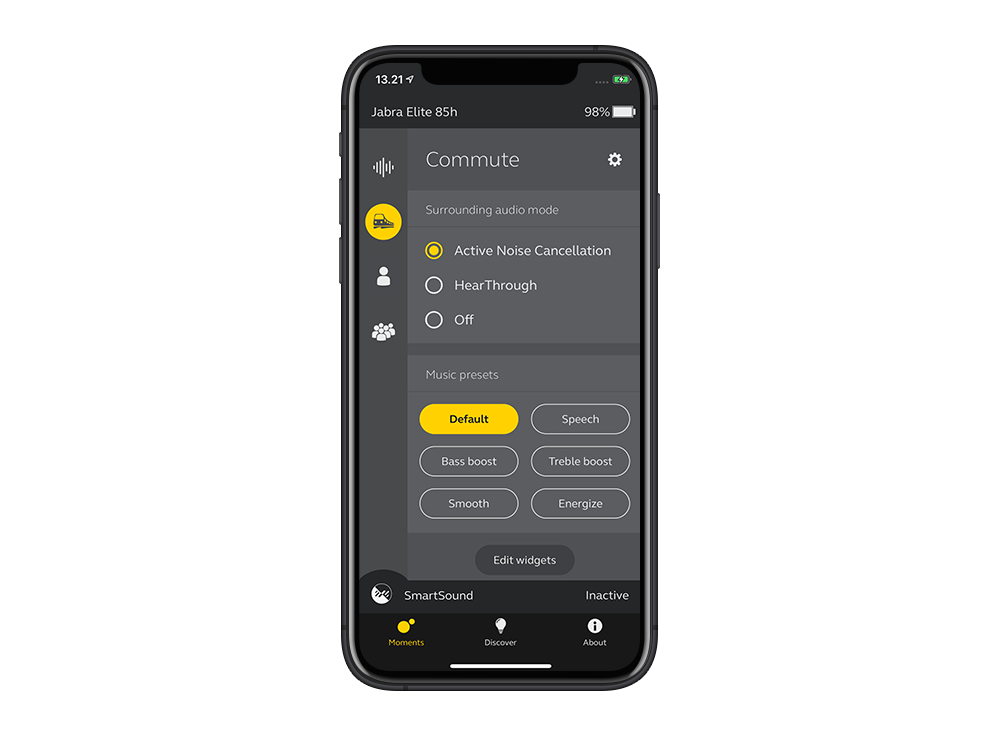 For instance, when you are on a train platform, SmartSound will automatically switch to "In Public" moment and turn on the Jabra's HearThrough technology so you can hear the train announcement. As you step into the train cabin, SmartSound will switch to "Commute" moment and turn on ANC so as to block out the background noise.
Users can personalise their calls and music settings even further through Jabra's Sound+ app, which will remember your preferred settings within the mode for future similar situations.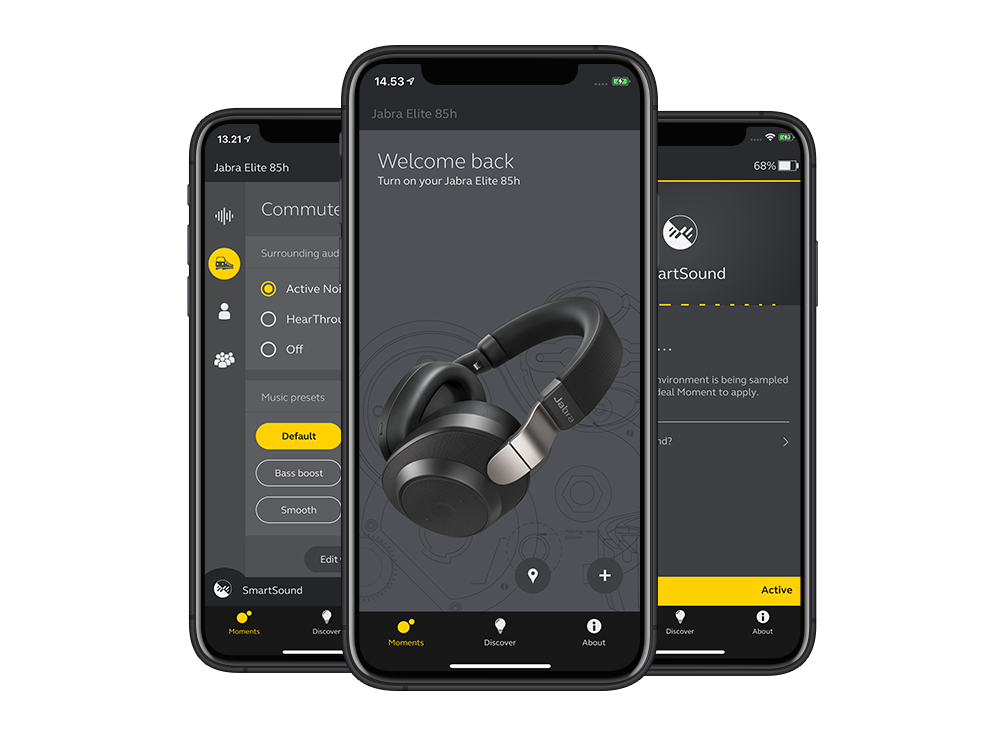 Superior performance: Great sound that lasts
The Elite 85h wireless headphones has eight microphones in total, with six dedicated for calls and four for ANC (two of which are used for both ANC and calls). It has a massive battery life of up to 36 hours (with ANC activated) and up to 41 hours (with ANC off). Need a quick power boost? You can enjoy up to 5 hours of battery power on your Elite 85h from just 15 minutes of charging with the fast charge feature.
The Elite 85h features 40mm custom-engineered speakers for top-quality acoustic experience and industry-leading durability. With one-click access to Voice Assistant Control, the Elite 85h allows you to access Amazon Alexa, Siri®and Google Assistant™ at the tap of a button.
And with an IP52-rating for dust and rain resistance, backed by a 2-year warranty against water and dust, the Elite 85h is a smart companion that will go the distance with you.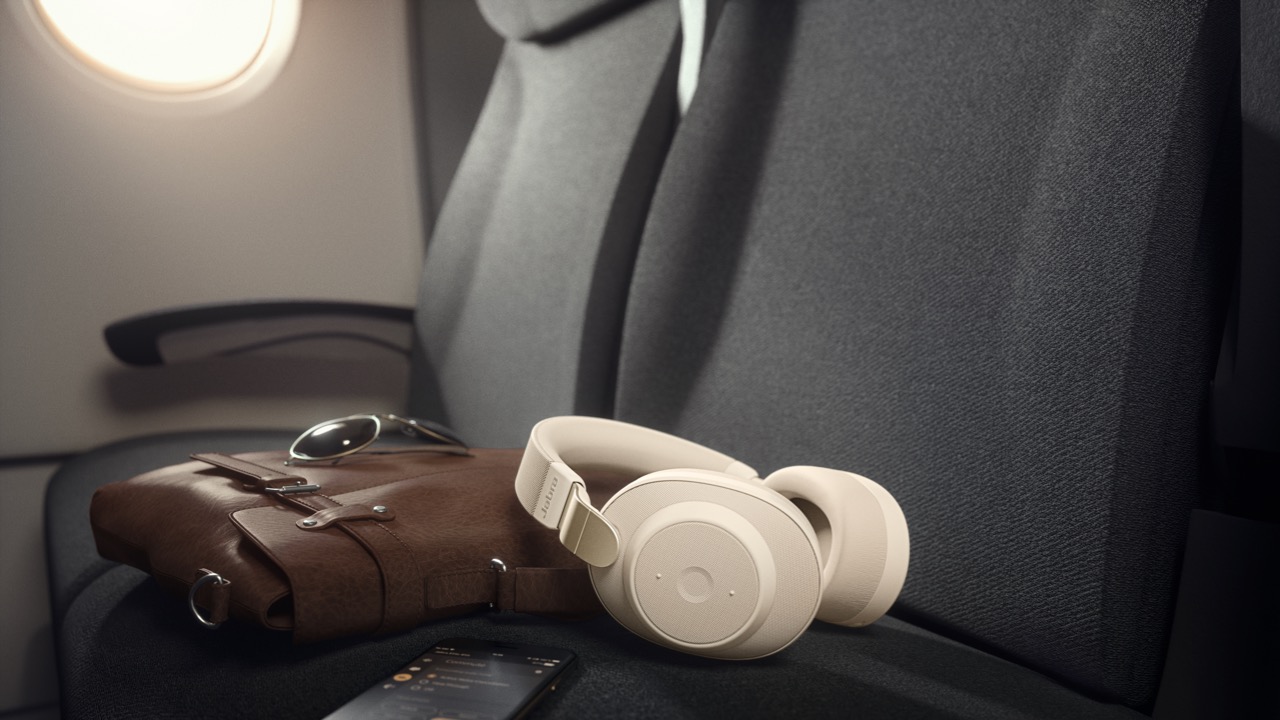 Dagmar Schuller, CEO at audEERING said: "audEERING's AI based audio context intelligence technology empowers the new Elite 85h headphones by Jabra to deliver the best call and music experience on the market. Users can be sure to get the most sophisticated product there is with reliable and innovative AI technology made in Germany." 
René Svendsen-Tune, CEO at Jabra said: "One of the biggest challenges for people on-the-go is consistency in voice, call and audio quality in every environment, whilst ensuring the best voice interaction and connectivity that allows for either total concentration or relaxation. Our Elite range represents the best-in-class products for calls and music. We developed SmartSound, to ensure we can continue to deliver quality calls and music experience wherever you are. The Elite 85h is a revolutionary headset that will change the way we experience sound and cope with noise in the future."
Availability & pricing  
The Jabra Elite 85h is available from end May 2019 in Titanium Black, Gold Beige and Navy at the MSRP of SGD428 at all authorised Jabra retailers. Find out more about the Jabra Elite 85h at: https://www.jabra.sg/bluetooth-headsets/jabra-elite-85h
* Information and pictures courtesy of Jabra (Singapore) and Gloo PR *