Jabra launched Evolve2 range
Jabra, a leader in personal sound and office solutions, recently launched the Evolve2 range. They are the second generation professional headsets for the working professionals, offering the best in-class noise cancellation to enhance productivity at work. There are three new models, the Evolve2 85, Evolve2 65 and Evolve2 40, engineered to allow users to achieve higher standards of concentration and collaboration while working in the office, at home or on the go.
How we work in today's digital workplace has changed significantly over the years. Working professionals now spend 20% more time collaborating with others than six years ago as work has become more complex. If your office is an open planning concept, you would be getting more noise from all those collaborations, causing disruptions at work, distractions and affecting your concentration. The current and on-going Covid-19 situation gave rise to working from home (WFH) and home based learning (HBL) coming together for some working professionals with children, that would mean more distractions when they WFH.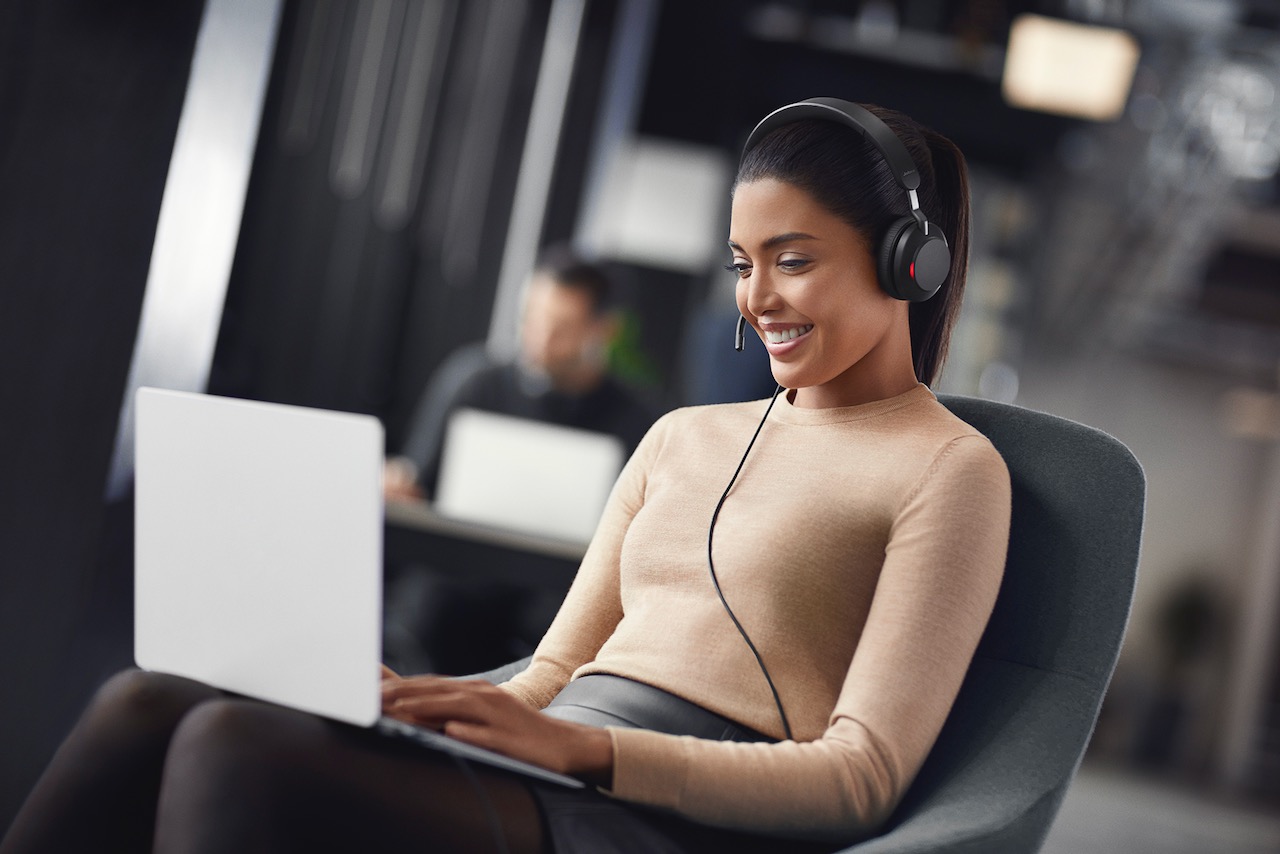 For work to be productive, two factors play a part, being able to concentrate deeply on the work itself and collaborate with others seamlessly. To allow users to concentrate better, the Evolve2 range offers hybrid active (Evolve2 85) and strong passive noise cancellation (Evolve2 65 and Evolve2 40) to block out disruptive noise in the background.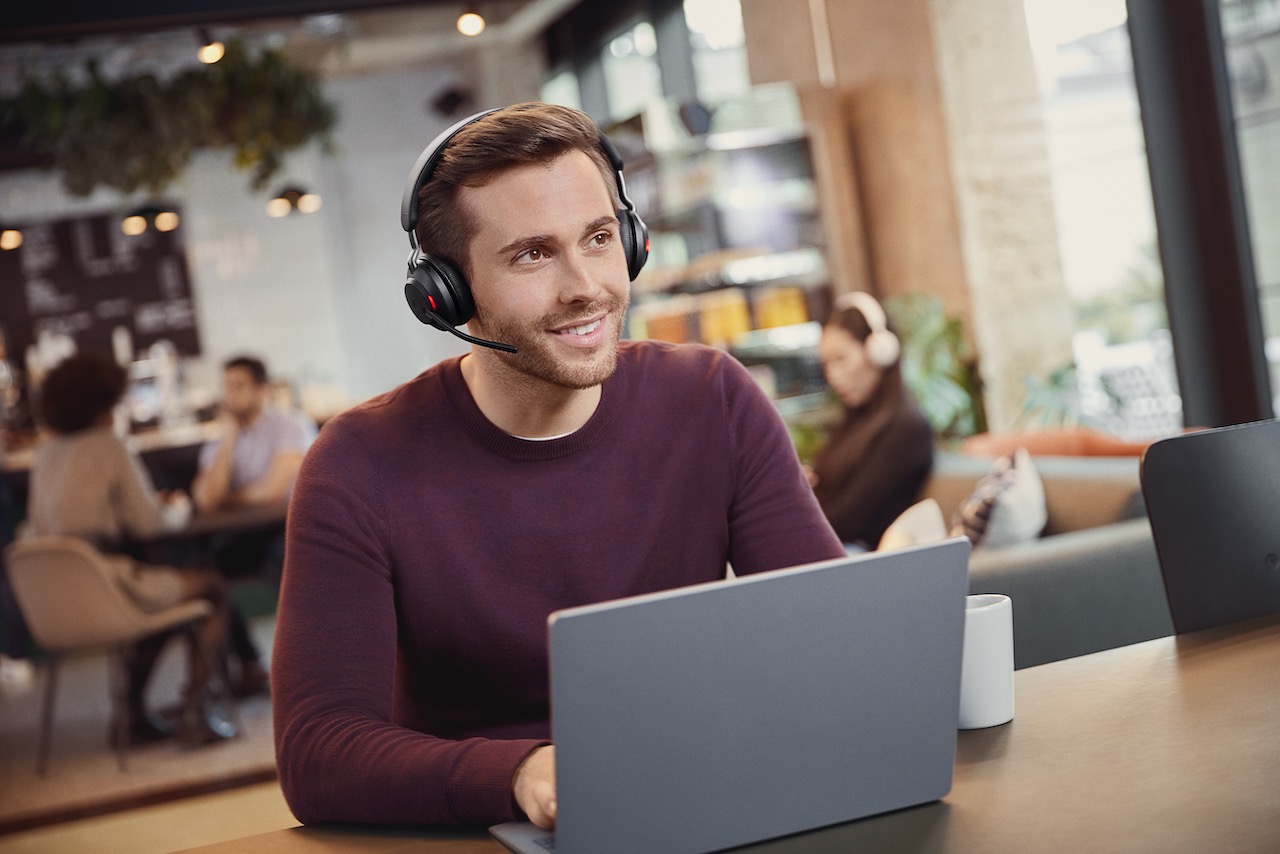 Collaborations with teams have also been on the rise as work increasingly becomes more complex. To make collaboration seamless, the Evolve2 range has multiple microphones on the headset and the boom arms, thus making call quality noticeably clear. The range also comes with Microsoft Certified variant, which has a dedicated Teams button on the right ear cup to allow users to get on their Microsoft Teams meetings much faster.
Xuanling Lu, Jabra's Regional Product Marketing Manager for Asia Pacific, said, "Collaboration and concentration are two important ingredients to working productively. To solve complex work, we need to be able to communicate with our teams quickly, easily and smoothly. At the same time, we also need to be able to tune out and concentrate on our individual work deeply. The Evolve2 range is specifically designed to allow the modern office worker to maximise productivity at work."
Evolve2 85: Best-in-class ANC, provides crystal clear communication
The Evolve2 85 is packed with many features inside this headset. Firstly, digital hybrid active noise cancellation (ANC), the best-in-class ANC industry standard at the current juncture. Hybrid ANC can suppress noise at a broader range of frequencies as compared to other types of ANCs in the market.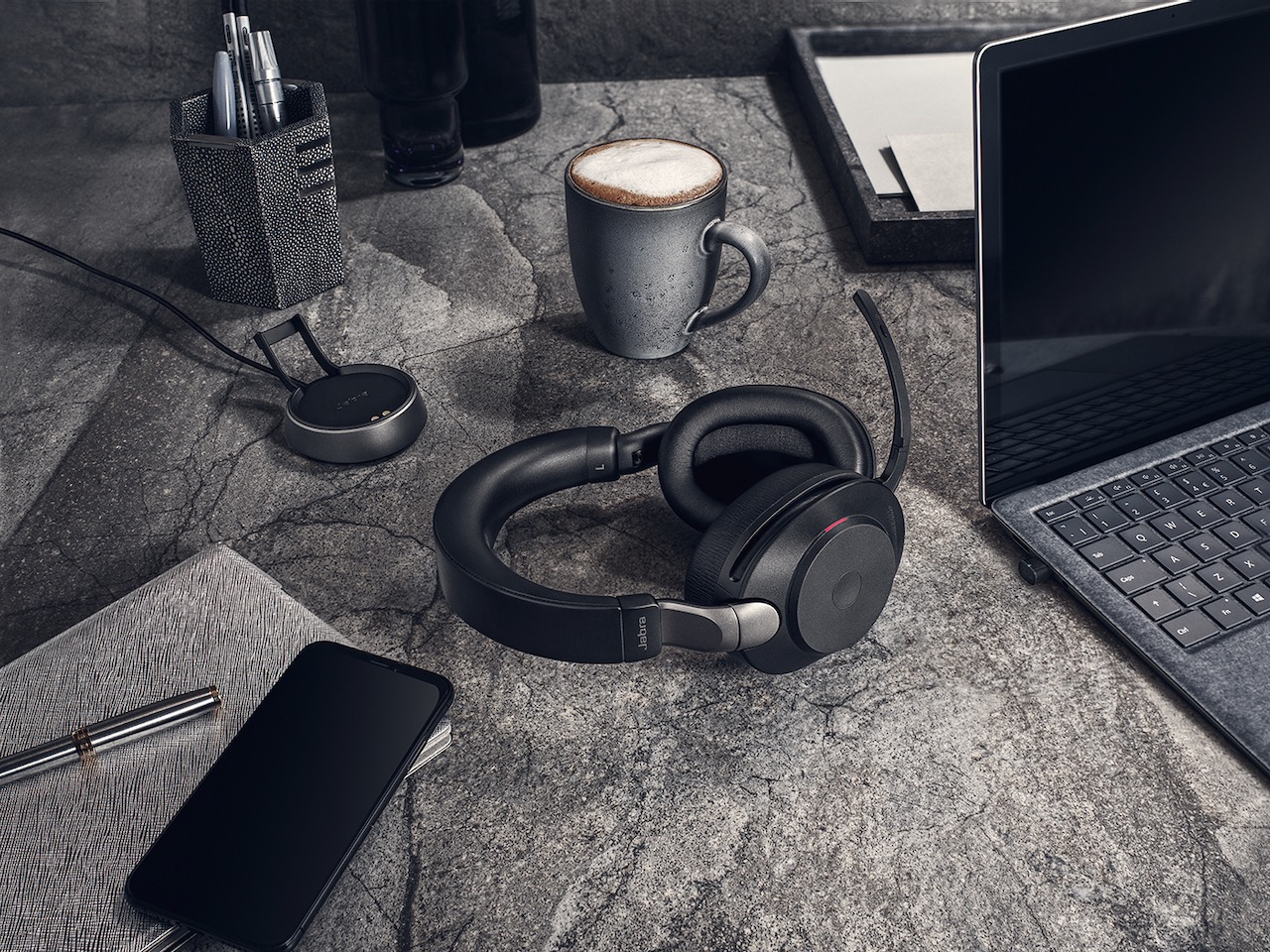 Armed with 10 microphones in total, including two microphones in the fully integrated boom arm and eight in the ear cups, providing crystal clear communication. With a long battery life up to 37 hours, the wireless Evolve2 85 headset can be used for multiple calls and meetings throughout the week.
A 360 degree visibility for the Jabra signature busylight on both ear cups. When the red busylight is turned on, colleagues, friends and family would know that you are currently busy on a call. The busylight is an intuitive feature, it can turn on automatically when you get a call, you can also choose to manually turn on/off this feature too.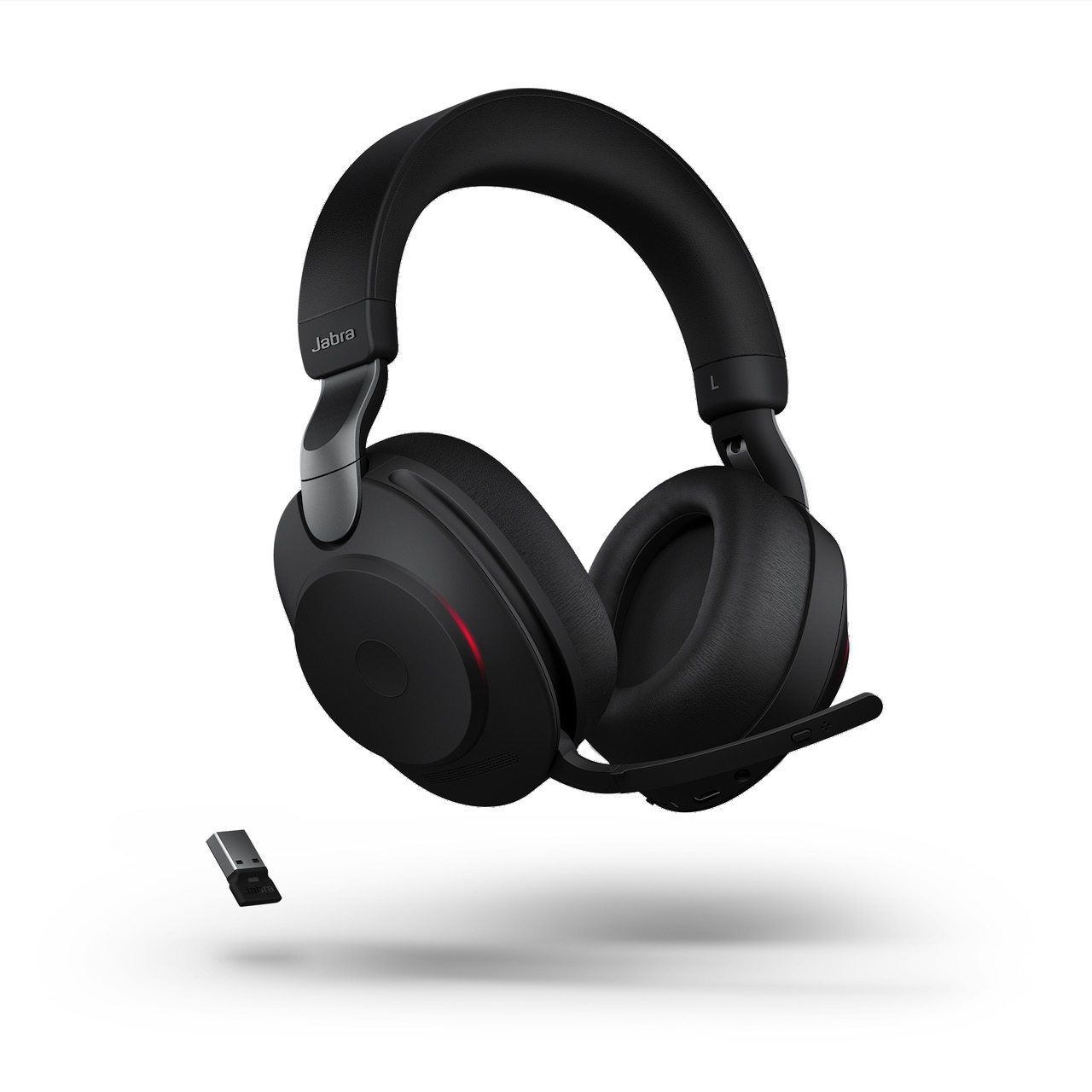 On the right ear cup of the Microsoft Teams variant of the Evolve2 85, there is also a Microsoft Teams button which leads to the "Join Now" page where the user can confirm if he would like to enter the meeting room. Currently, the Evolve2 85 is pending Microsoft Teams certification.
Evolve2 65 and Evolve2 40: Strong passive noise cancellation for enhanced productivity
The Evolve2 65 and Evolve2 40 (corded version of Evolve2 65), offer strong passive noise cancellation that is made possible by its overall design. Surrounding noise will be physically blocked out by its ear cushion and closed earcup design.
The Evolve2 65 and 40 have three microphones of which two are in the boom-arm and one in the right ear cup.
Environmentally friendly with new green packaging
The packaging for the Evolve2 range is 100% sustainable and is made up of 80% recycled materials. Water-based and eco-friendly soy oil-based inks are also used to reflect the design on the packaging. In addition, the packaging does not contain any plastic bag or foam. To reduce paper wastage, the packaging will also not include the User Manual, which has been moved online.
As a testament to having a highly sustainable packaging, Jabra has received the Forest Stewardship Council's mix certification for its Evolve2 packaging.
Summary of Jabra Evolve2 series key features 
Key Features
Evolve2 85
Evolve2 65
Evolve2 40
Bluetooth 5.0
Yes
Yes
N/A
Dual connectivity
Yes
Yes
N/A
Wireless Range
Up to 30m / 100ft
Up to 30m / 100ft
N/A
Battery life
Up to 37 hours
Up to 37 hours
N/A
3.5mm jack
Yes
N/A
USB connectivity options
USB-A or USB-C
Active Noise Cancellation (ANC)
Hybrid ANC
Passive
Passive
Voice assistant enabled
Yes
Yes
Wearing style
Over-the-ear
On-ear
On-ear
Discrete hidden boom arm
Yes
360-degree integrated busylight
Yes
Yes
Yes
Certifications
Pending certification from Microsoft Teams
Microsoft Teams certified
Pricing and Availability 
The Jabra Evolve2 range will be available from June 2020 from all authorised Jabra partners. The Evolve2 85 and Evolve2 65 will be available in two colours: Black and Beige. The Evolve2 40 will be available in black.
| | | | | |
| --- | --- | --- | --- | --- |
| PRODUCT NAME | VARIANT | TYPES | COLOUR | MSRP (SGD) |
| EVOLVE2 40 | UC/MS | STEREO | BLACK | $219 |
| EVOLVE2 40 | UC/MS | MONO | BLACK | $203 |
| EVOLVE2 65 | UC/MS | STEREO | BLACK/BEIGE | $392 |
| EVOLVE2 65 | UC/MS | MONO | BLACK/BEIGE | $376 |
| EVOLVE2 85 | UC/MS | STEREO | BLACK/BEIGE | $707 |
For more information, please visit www.jabra.com/evolve.
Do share this information on the new Jabra Evolve 2 series with your fellow colleagues, family, loved ones, friends and relatives.
The current digital working lifestyle and environment has went through changes over the years, with the recent ongoing WFH and HBL arising from the Covid-19 situation, the future digital workplace might be a hybrid of office, WFH and remote working. A Jabra Evolve2 professional headset might be a key gadget for your future new age digital workplace.
* Information and pictures courtesy of Jabra Singapore and GLOO PR *