Karcher's New SC3 Upright EasyFix Steam Mop
Karcher, the world's leading provider in cleaning technology, recently launched their new SC3 Upright EastFix Steam Mop, expanding its range of steam-powered deep cleaning technology in Singapore.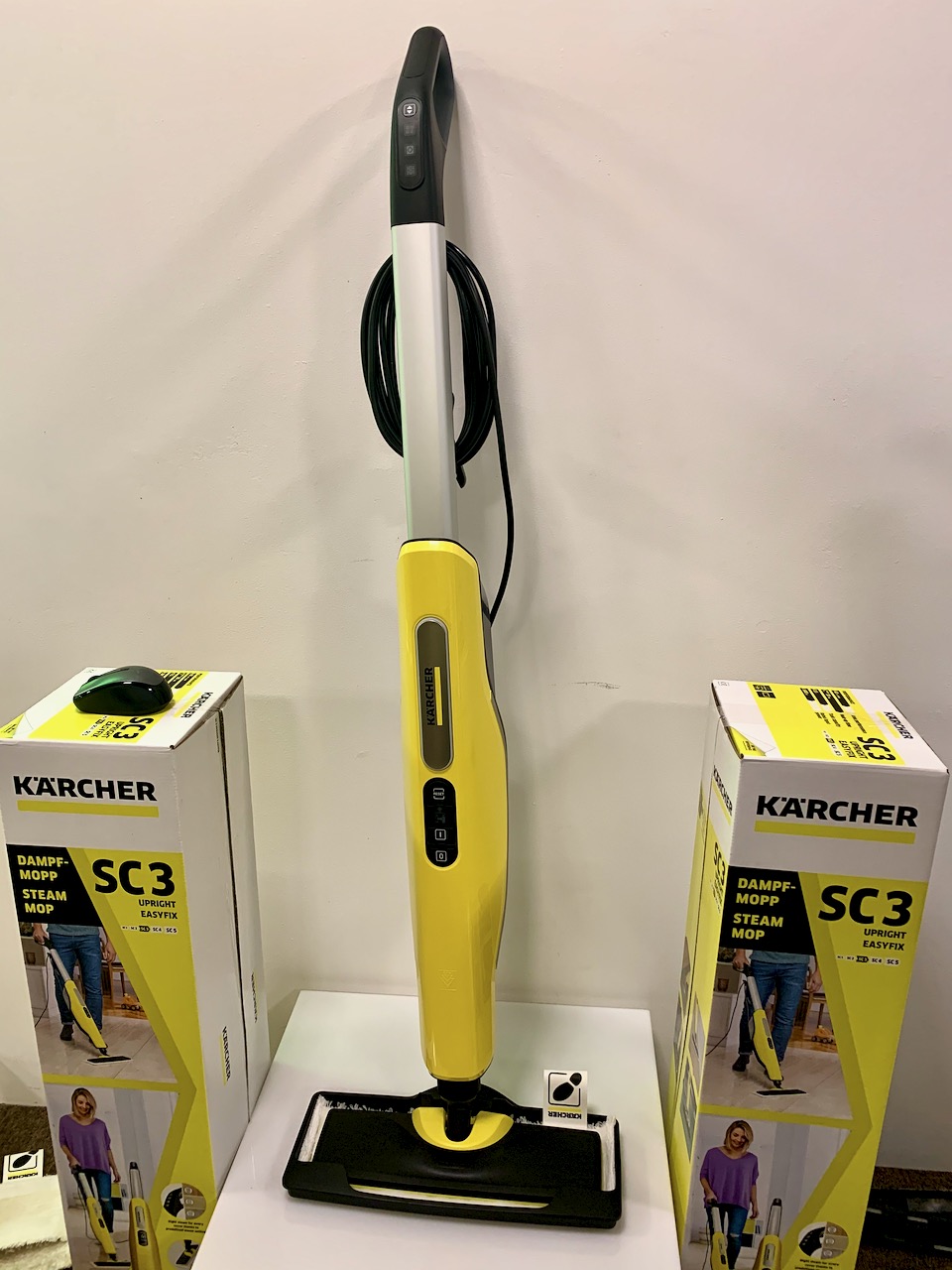 At the recent media event at Karcher Singapore, I got to learn more about their various cleaning technology products for both residential and commercial properties. When I saw their range of steam-powered cleaning technology products, I recalled that I had a steam cleaner at home, its yellow in colour, I used it to clean my room and it's really good and useful. Upon reaching home, I checked and confirmed that it's a Karcher steam cleaner, model SC2.500C, an older version that has been replaced by a newer model!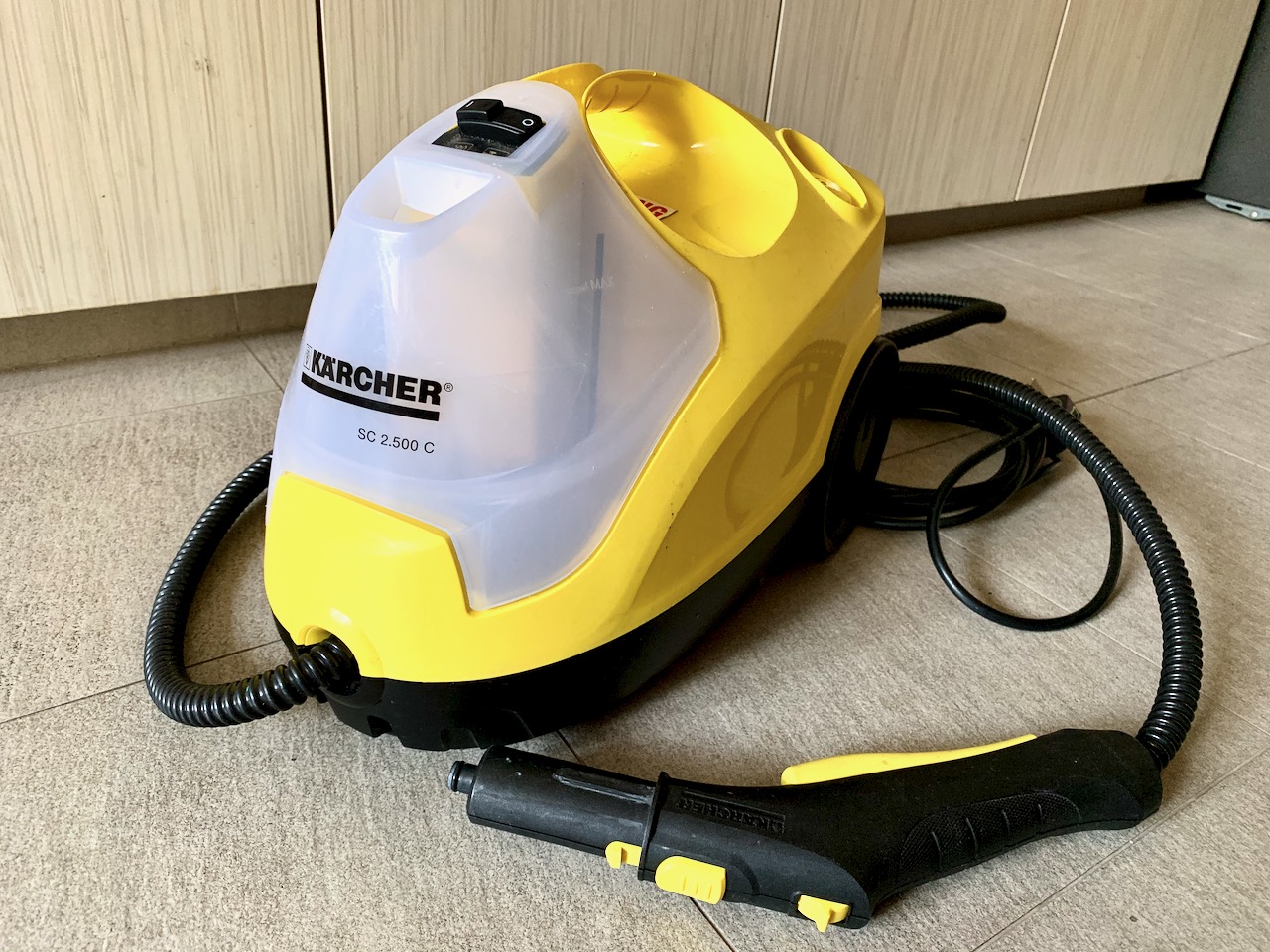 During the media event, we saw the demonstration of the SC3 Upright EasyFix Steam Mop in action, I reckon this would be a very handy and portable steam mop, making it easier to clean those hard to reach places in your home or office e.g. under your bed, the corners of your cupboards. Since I have a Karcher steam cleaner at home (bought by my mum) and using it to clean my room, I don't need much convincing of its quality and capabilities of the SC3 Upright EasyFix Steam Mop.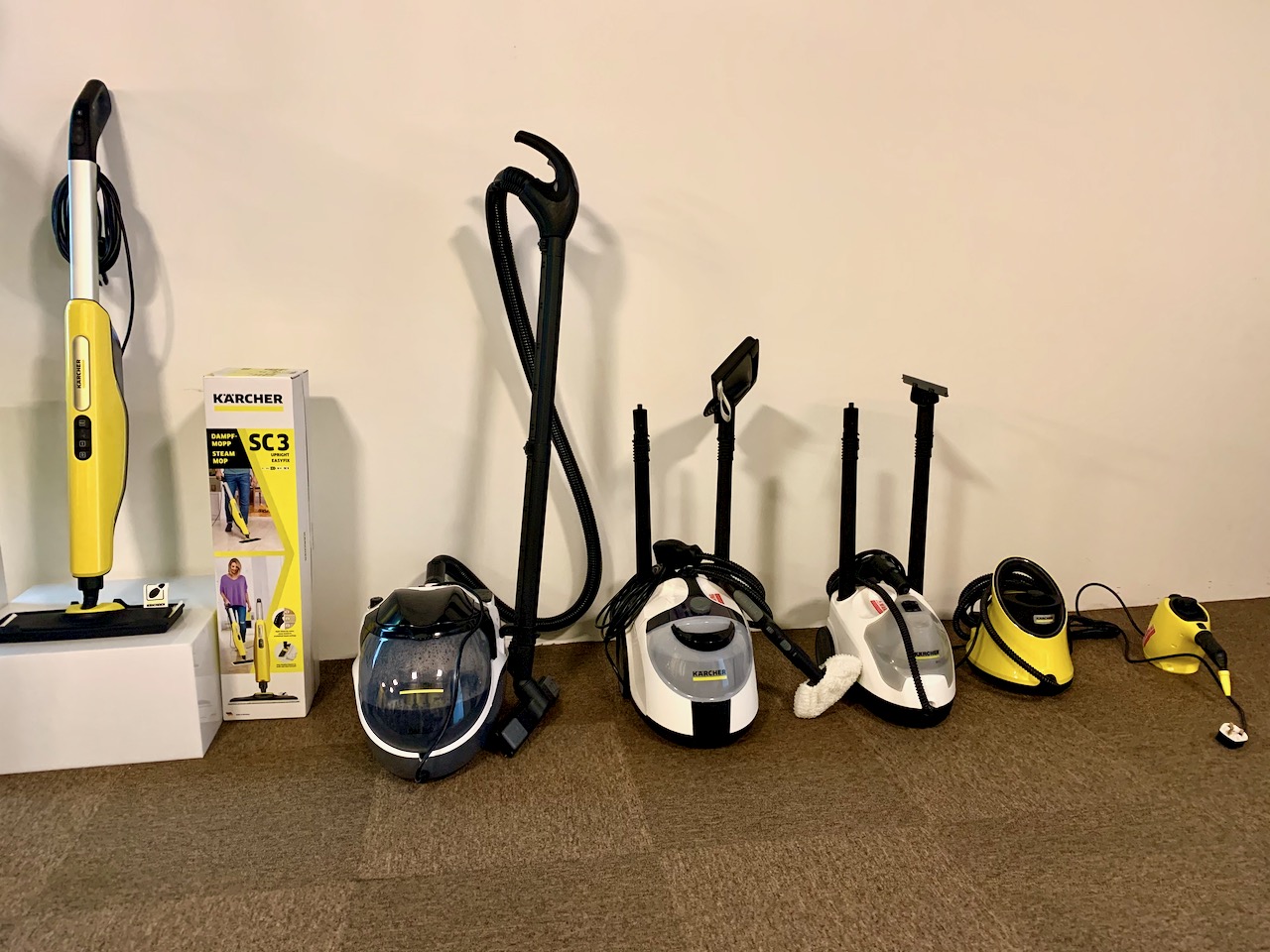 If you are looking for a portable, handy and easy to use, high quality steam mop, I recommend you to check out the Karcher SC3 Upright EasyFix Steam Mop. They have other steam cleaner models that you can check out too, visit https://www.kaercher.com/sg/ and take a look!
Now, let me share with you more information on the Karcher SC3 Upright EasyFix Steam Mop below:
"Steam cleaner is an essential for home cleaning. It is able to eliminate 99.99 per cent of all common household bacteria without the need to use any chemicals or cleaning agents, thus cutting down on plastics bottles disposal. As we witness numerous weather pattern changes – including drought, melting ice caps and even, a first land sprout in Singapore, action must be taken to address the climate change situation," said Vincent Sim, General Manager of Karcher Singapore.
"The SC 3 Upright EasyFix reduces the need for detergents and cleaning agents, it also helps to save water. Instead of mopping using a pail of water, the SC 3 Upright EasyFix deep cleans effectively using about 80% less water," he added.
The SC 3 Upright EasyFix uses the power of hot steam heated to nearly 100-degrees celsius to penetrate and deep clean virtually all surfaces, including tiles, wood and carpet without the need for any chemicals or cleaning agents. Steam-cleaning the floor is significantly better in removing dirt, grease and grime at home as compared to conventional mopping. Not only is fresh water used throughout the cleaning process, it can eliminate 99.99 per cent of all common household bacteria at the same time
When switched on, the SC 3 Upright EasyFix is ready for use after just 30 seconds. In addition, the removable fresh water tank can be topped up at any time, this allows for uninterrupted cleaning.
Easy to use, cleans thoroughly
The new SC 3 Upright EasyFix is the perfect partner to help homemakers thoroughly cut through all the dirt and grime, whether their floors are surfaced with tile, wood and even carpet. The carpet glider supplied refreshes the fibers of rugs and carpets, and the hot steam penetrates deeply for a thorough clean.
• A three-stage steam volume control operated by an easy to use selection button on the handle ensures that an appropriate amount of steam is dispensed for the right surface.
• Like all Karcher steam cleaners, the SC 3 Upright EasyFix is equipped with the EasyFix floor nozzle. Plastic slats on the bottom ensure that the hot steam remains under the nozzle for a long time, so that the attached microfibre floor cloth can be wet intensively and evenly. The microfibre floor cloth is also securely attached to the nozzle via Velcro strips and does not slip.
• In combination with the hot steam, the microfibre cloth promises clean results: it reliably tackles exceptionally stubborn dirt on scratch-sensitive stone floors.
A flexible hinge maximizes the floor nozzle's contact with the floor. Even narrow and flat areas underneath furniture can be reached.
Healthy and environmentally friendly
The SC 3 Upright EasyFix is ideal for families with children and allergy-sufferers, as it reduces the risk of getting symptoms of irritation such as sore eyes or itchy skin, which may be caused by prolonged exposure to strong chemicals found from cleaning products like bleach.
In fact, steam cleaning eliminates 99.99 per cent of all common household bacteria in a sustainable and environmentally way by using just water. Steam cleaning helps to reduce plastic usage and wastage coming from the packaging and containers of cleaning agents by eliminating the need to use them for deep cleaning.
Pricing and availability
The Karcher SC 3 Upright EasyFix is available at all major electronics and electric appliance stores in Singapore at a recommended retail price of SGD 398.
To see the steam cleaner in action, customers can visit the Karcher Centre showroom at 3 Depot Close and at its authorized channels.
| | |
| --- | --- |
| Technical data: SC 3 Upright EasyFix | |
| Floor area per tank | approx. 60 m² |
| Heat output | 1,600 W |
| Cable length | 5 m |
| Heating time | 30 seconds |
| Tank capacity | 0.5 l |
| Weight | 3.1 kg |
| RRP incl. VAT | 398 SGD |
* Information courtesy of Karcher Singapore and GLOO PR *