LG Mother's Day Gift Guide 2021
Mother's Day 2021 is just round the corner, it's taking place on Sunday 9th May 2021. Have you selected your Mother's Day gifts yet? If not, fret not! Let me share with you LG Mother's Day Gift Guide 2021! There are ten luxury gift ideas from LG's collection of innovative technology gadgets for Mummy dearest, time to pamper them and share the gift of good life with Mum this Mother's Day!
Work from Anywhere
LG gram laptop: Ultra-Lightweight and Portable Companion for Mum at Work and Play
The future of work is hybrid, Mum is returning to office more frequently than before and it can be a hassle to carry a bulky laptop between office and working from home. A lightweight and portable laptop like the LG gram 17 laptop is the solution for Mum as she commutes between office, meetings and home. It weighs at just 1.35kg, this flagship model boasts a large 17-inch screen with a high resolution display covering 99% (typical) of DCI-P3 colour space to deliver exceptional brilliant visual output for work and play.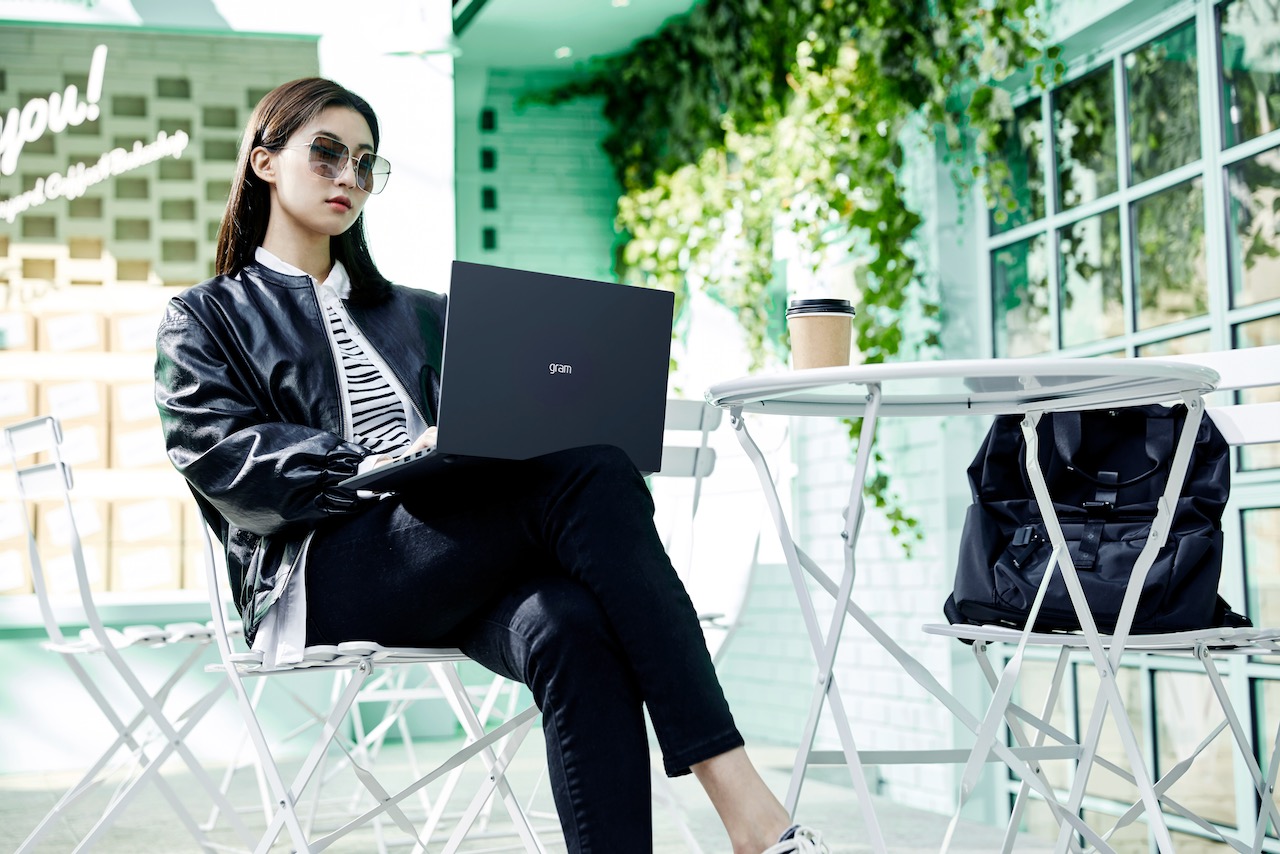 It's packed with a 80Wh battery, allowing Mum to enjoy a long battery life of up to 19.5hrs. The LG gram 17 is also Intel® Evo™ Platform verified, powered by an 11th Gen Intel® Core™ processor which brings higher performance for the most demanding of digital tasks, compared to its predecessors.
LG TONE Free HBS-FN7 True Wireless Earbuds
The LG TONE Free HBS-FN7 True Wireless Earbuds is the perfect audio companion for Mum on the move, making it easy for Mum to switch seamlessly from answering phone calls to listening to her favourite music. They feature Active Noise Cancellation (ANC) each note is accentuated for natural sound quality, while blocking out environmental noise so she can be completely focused.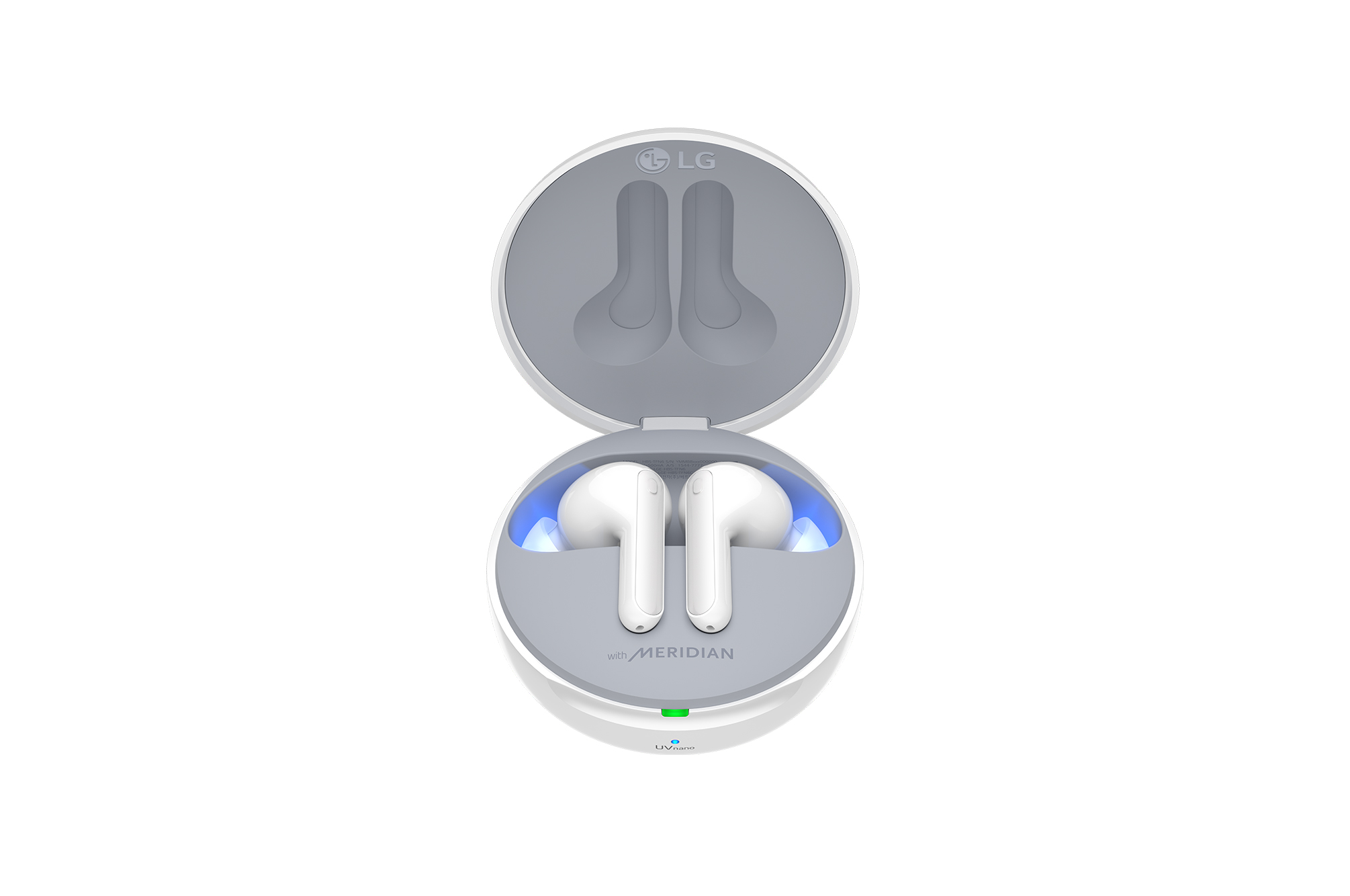 Coupled with Meridian Audio, mum can tune in to podcasts or enjoy her favourite songs with superior sound clarity and deeper bass with Bass Boost and Treble Boost. Listening to the kettle whistle or baby cries at home is hassle-free with a tap on the earbuds, which switches ANC to Ambient Sound Mode. A busy mum can hardly find time to clean her earbuds, but with the UVnano charging case, this is a chore taken off her full hands. Using ultraviolet light, the case keeps the earbuds sanitised by eliminating 99.9% of E.coli and S.aureus bacteria on the earbuds' inner mesh, ideal for those who are sticklers for hygiene.
Efficient, Effortless Laundry Routine
LG TWINWash™: Complete Two Loads of Family Laundry at the Same Time 
Doing laundry work can be a chore, you can now help Mum to cross laundry off the list of chores with the extra help from the LG TWINWash™. The main washer dryer F2515RTGV (15/8kg front-load) and mini washer T2525NTWV (2.5kg), are the perfect pair for busy mums. In just 52 minutes using TurboWash™, the main washer is capable to wash the entire family's laundry.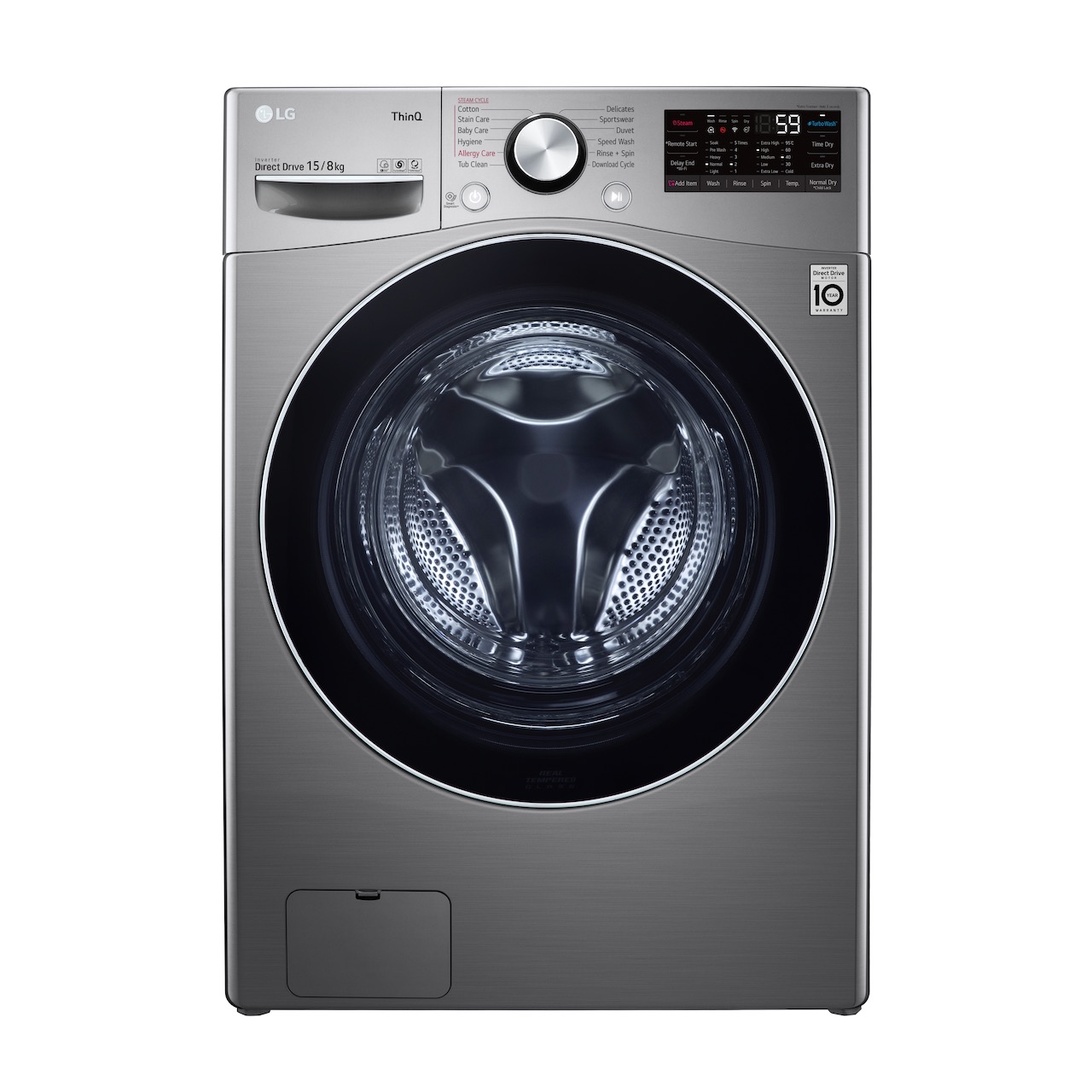 Enjoy 15% more fabric protection with AI Inverter Direct Drive™ (AI DD™) – the main washer detects the weight and softness of fabrics for optimal cleaning performance, even for garments of different fabric textures. In addition, Mum can also be assured that clothes fresh out of the washer dryer are safe for her loved ones with sensitive skin and noses as LG Steam™ removes 99.9% of allergens from fabric.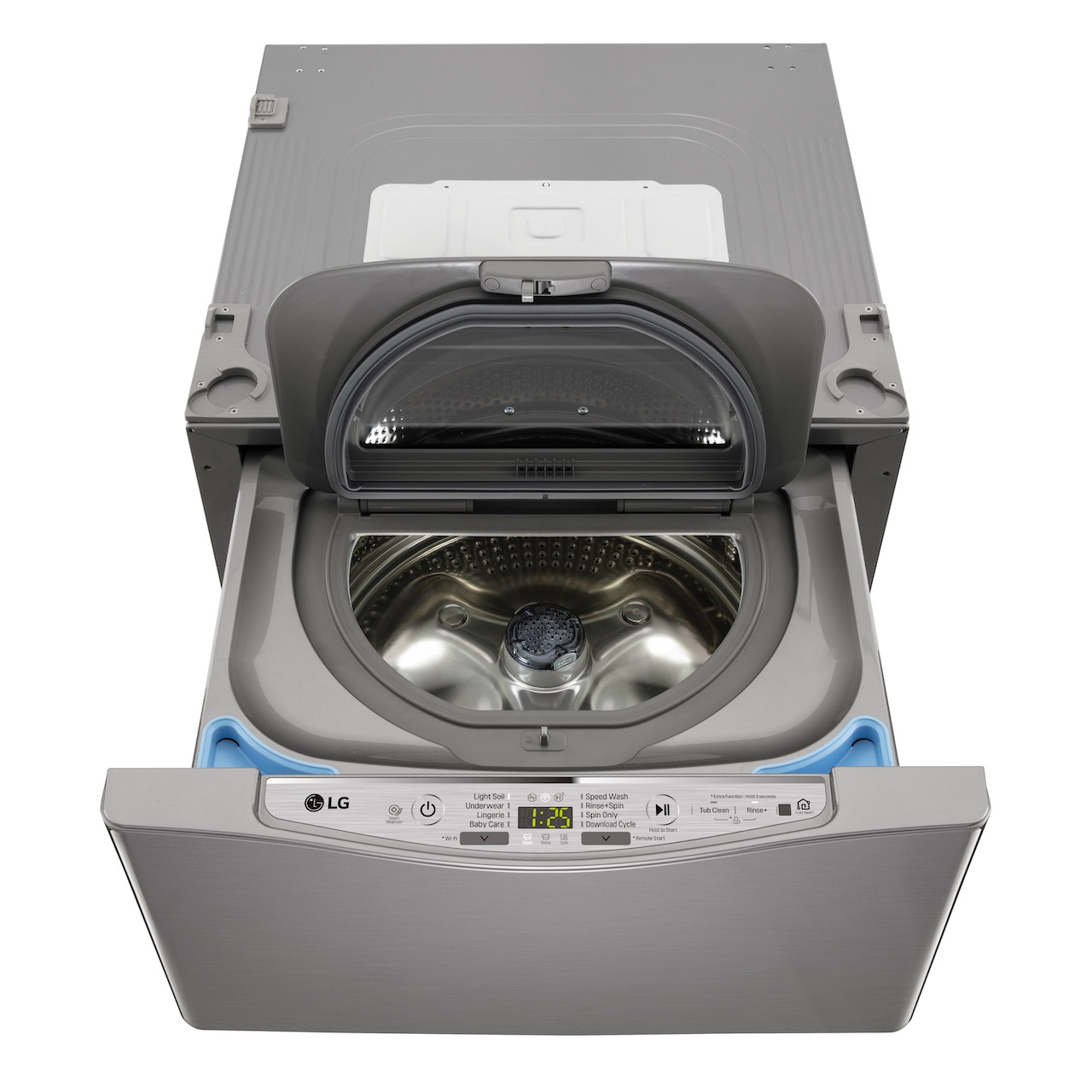 For a multi-tasker like mum, the mini washer can handle small loads or delicate fabrics such as lingerie, baby clothes and gym wear, to save time on multiple laundry cycles.
LG Styler with Mirrored Finish (S3MFC): Steam and Sanitise in Sophistication
The LG Styler with Mirrored Finish is a multi-function, versatile and stylish home appliance that would blend into your Mum's lifestyle and redefining the laundry experience. The LG Styler gives mothers peace of mind, simply pop hard-to-wash garments and soft plushies into the state-of-the-art steam closet equipped with LG's TrueSteam™ technology that effectively reduces more than 99.9% of viruses and bacteria, for easy sanitization.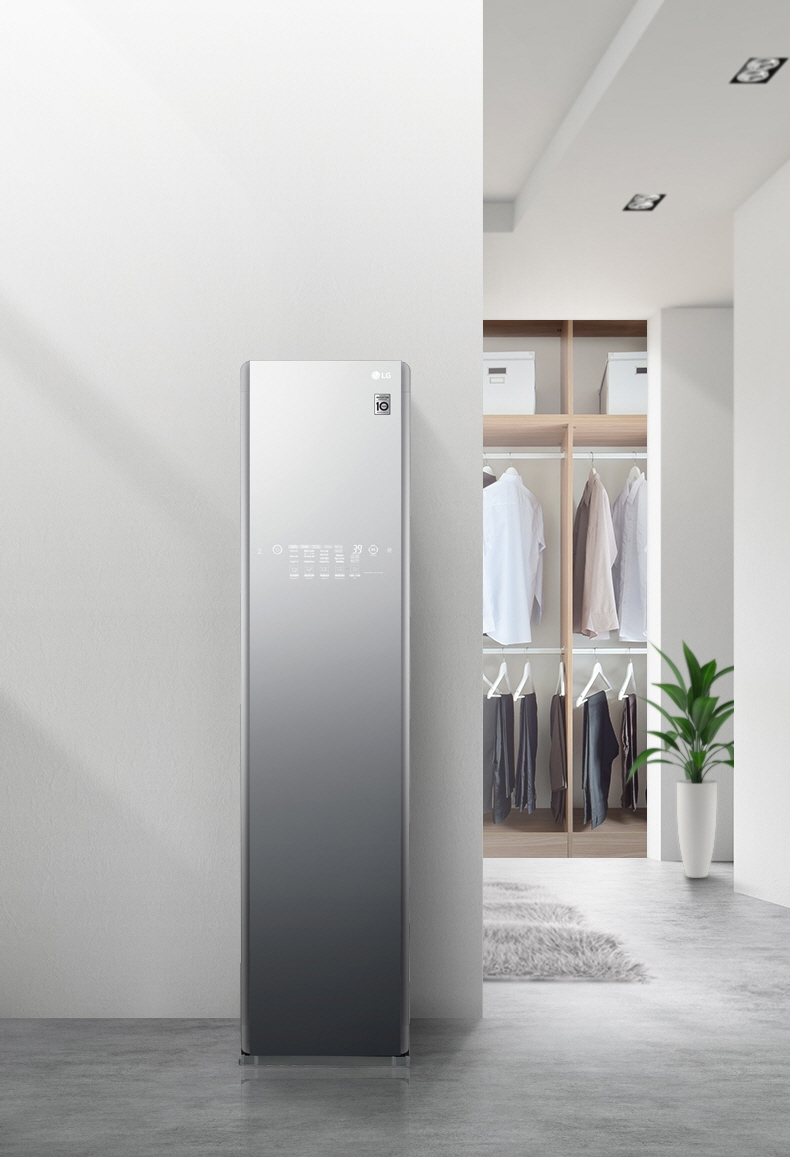 The Moving Hanger in the LG Styler can also gently shake off the dust and remove wrinkles and odours on clothes, so mum can look and smell her best at all times. With the LG ThinQ™ App, remote operating and monitoring of the LG Styler are possible with the tap of a finger, allowing mum to enjoy next level convenience efficiently.
Helpers for a Clean Home
LG CordZero™ A9 Kompressor™ Vacuum Cleaner: Sparking Clean Floors is a Breeze
With this handy LG CordZero™ A9 Kompressor™ Vacuum Cleaner, you can help save Mum from dragging around chunky and bulky vacuum cleaners. The upgraded Smart Inverter Motor™ spins at high speed to generate powerful suction, offering enhanced cleaning efficiency across various floor surfaces, making sure that floors are clean and spotless. Also, the Kompressor™ technology allows up to 2.4 times more bin capacity as dust is compacted to allow more dirt and dust to be stored.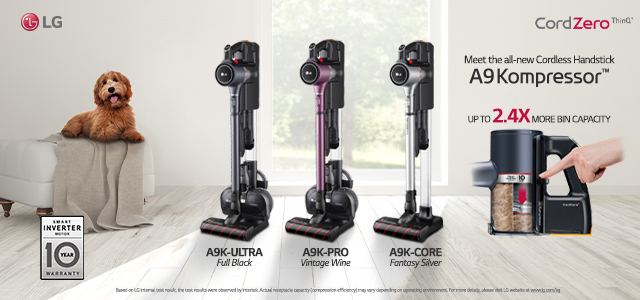 The Power Drive Mop™ offers a two-in-one cleaning solution by vacuuming and mopping simultaneously so mum can spend less time on cleaning. With the five-step HEPA filtration system, mums can also put their minds at ease knowing that up to 99.97% fine dust and dirt are effectively filtered and prevented from re-entering the air in their environment. The vacuum cleaner also comes with dual batteries (for ULTRA and CORE models) for uninterrupted cleaning up to 120 minutes.
LG PuriCareTM 360° Single Air Purifier: Crisp Air All Around
With the LG PuriCareTM 360° Single Air Purifier , let crisp air greets Mum all around as she comes home from a long day out at work. The LG PuriCare™ 360° Single Air Purifier disperses clean air around the home with the Clean Booster function. The nozzle rises from the top of the LG PuriCare™ 360° Single Air Purifier and rotates 70 degrees to ensure purified air is deployed to the corners of the room.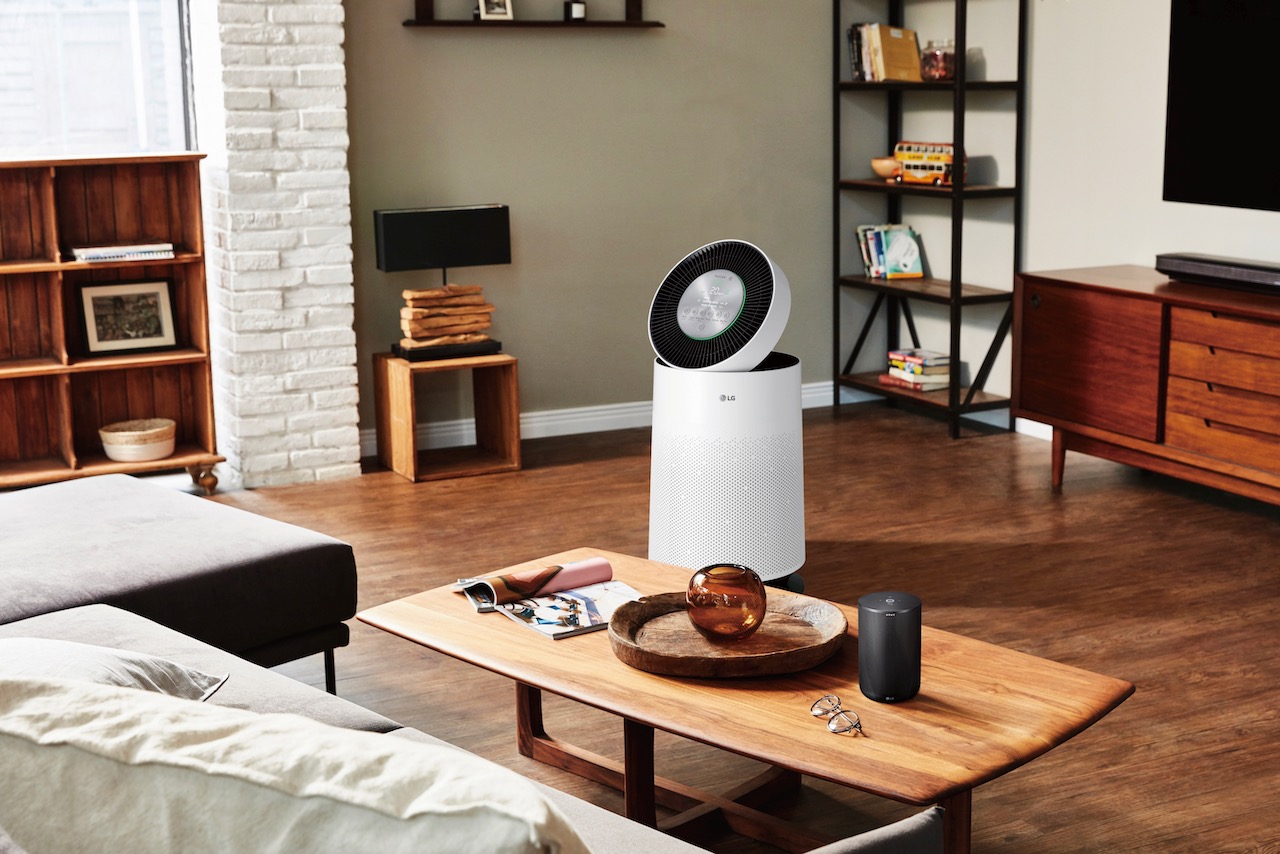 Using a six-step filtration process, the LG PuriCare™ 360° Single Air Purifier eliminates six major types of pollutants such as both large and fine dust particles, allergens and harmful substances such as smog and living odours.
Modern Kitchen Solutions for Mum
LG NeoChef™ Microwave Oven: All-in-One Cooking Solution for Mum to Prepare Delicious Meals for the Family
The LG NeoChef™ Microwave Oven boasts a number of different cooking functions from fermenting to frying, and toasting to roasting, allowing Mum to whip up a variety of dishes with her various cooking methods.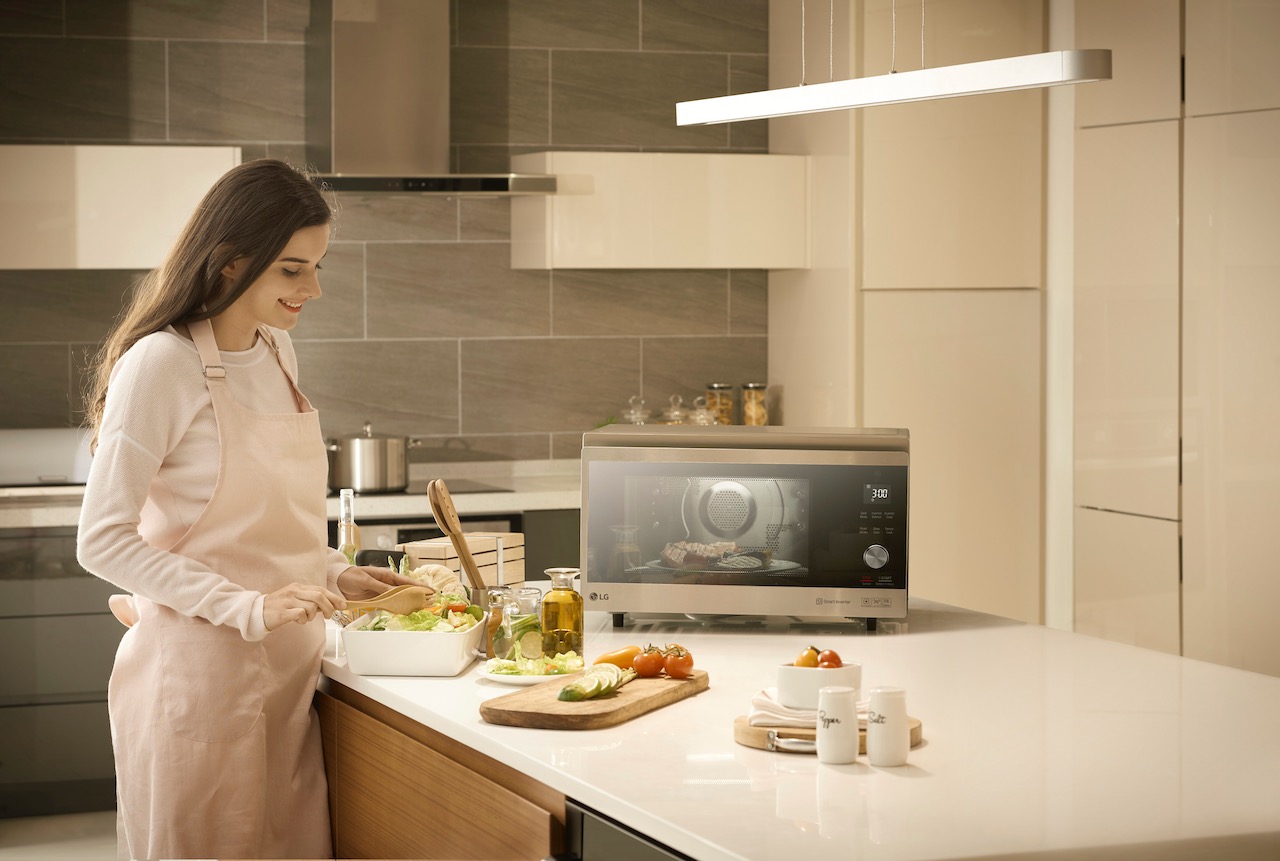 The Smart Inverter technology provides precise cooking power to reheat and defrost a wide range of foods quicker than most. With its accurate temperature control, mum can now easily prepare a wide range of nutritious and fuss-free family feasts that microwaves were previously never able to prepare. Minimum effort is required to clean-up after cooking as well, as the Anti-Bacterial EasyClean interior coating eliminates 99.99% of harmful bacteria from adhering to the surface.
LG QuadWash™ Dishwasher: Spotless Dishes with Minimal Effort 
After a long day at work, followed by dinner preparation and cooking, the last chore on Mum's mind is clearing and washing the dishes. You can help Mum take this chore off her with the LG QuadWash™ Dishwasher (DFB227HM), allowing Mum to sit back and enjoy her favourite movie after dinner.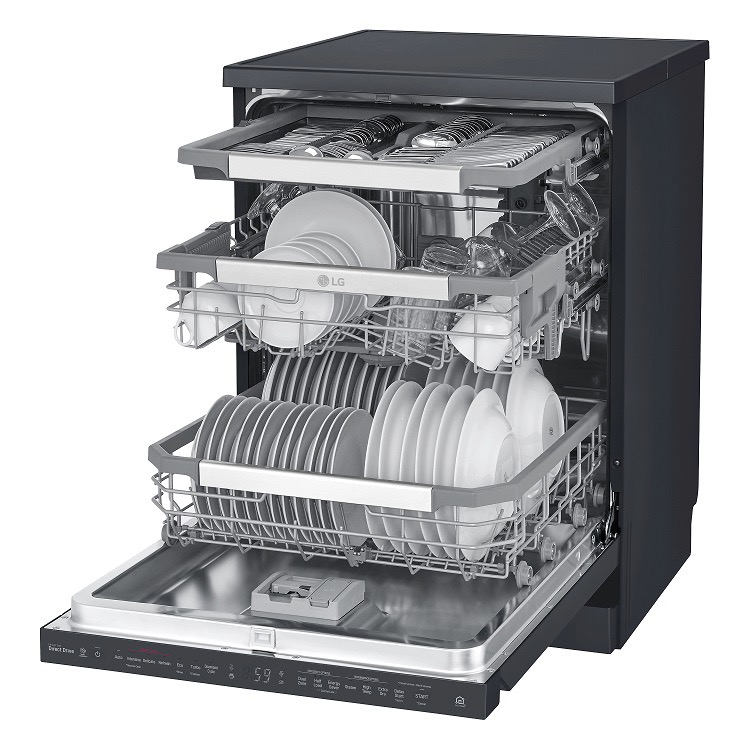 With the QuadWash™ feature, the four spray arms rotate back and forth in a spinning motion that sprays water stream in various angles for enhanced cleaning coverage. Powered by TrueSteam™ technology, stubborn stains and food scraps can be lifted off dishes easily, for sparkling and spotless dishes ready for the next use. Mum will receive a notification on the LG ThinQ™ App when the washing cycle is completed without even leaving the couch.
Rest and Relax in Comfort
LG G1 OLED TV
LG's newest G1 OLED TV series is the top-of-class television with the latest upgrades including the brand's latest ? (Alpha) 9 Gen 4 AI intelligent processor that optimises picture quality, amount of light in scenes and ambient conditions in viewing environments for exceptional viewing experience. Mum can also look forward to an exceptionally intuitive experience from the updated webOS 6.0 smart TV platform, providing faster access to apps and simpler content discovery capability with even more personalized recommendations.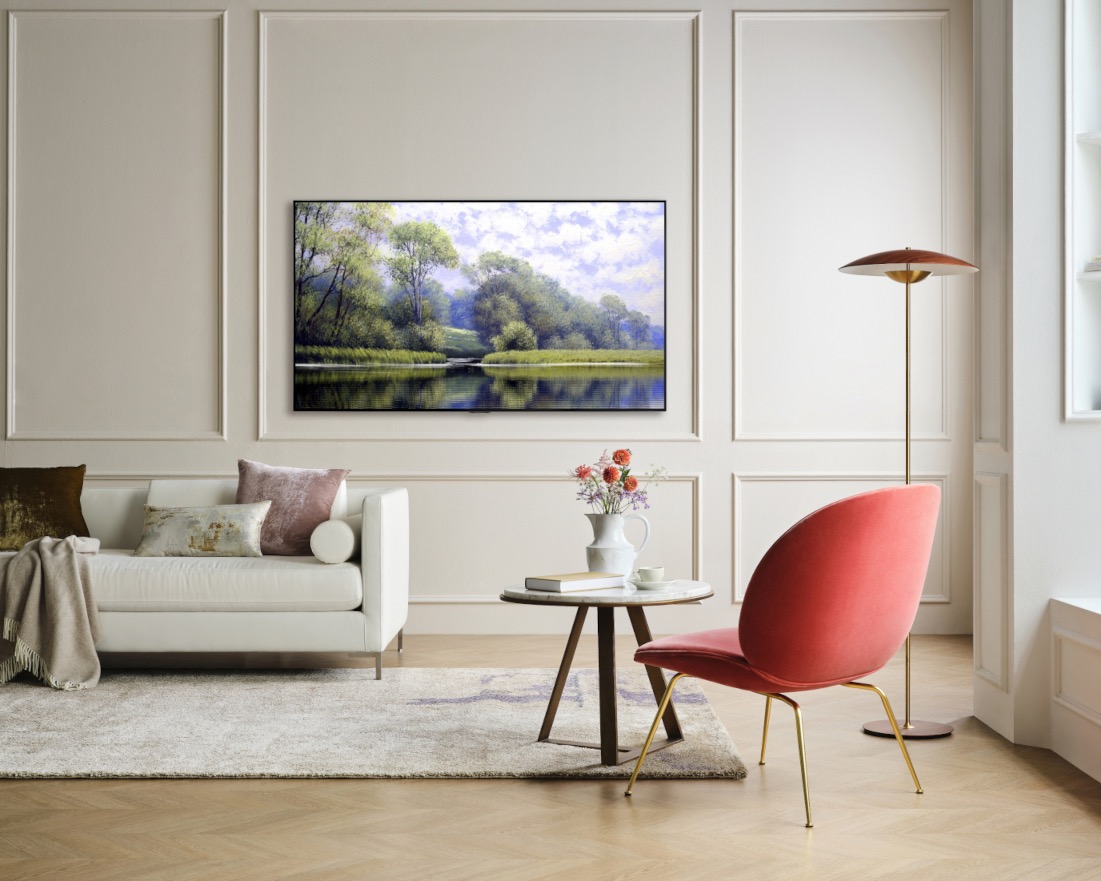 With unsurpassed colour and contrast thanks to the perfect blacks and 100 percent colour fidelity, LG's TVs support Dolby Vision IQ and Dolby Atmos® to take immersion to a whole new level during movie nights in. Screen time is safe for mum as LG OLED TVs are recognised with the world's first Eyesafe-certified TV panels that meet the low blue light emission requirement of Eyesafe, a U.S.-based health standards agency, and certified with low blue light recognition from TÜV Rheinland and flicker-free certification from Underwriters Laboratories.
LG Pra.L: Transform Mum's Vanity into the Home Spa of Her Dreams
Time to pamper Mum with this home spa treatment, allowing her to stay radiant, fresh and pretty with the LG Pra.L, the premium home beauty brand by LG. This setup comprises of LG Pra.L Derma LED Mask, Total Lift Up Care, Dual Cleanser, Galvanic Ion Booster and its latest addition, the LG Pra.L Ultrasonic Cleanser, the suite marries modern technology with specialised treatments for mum to look her absolute best.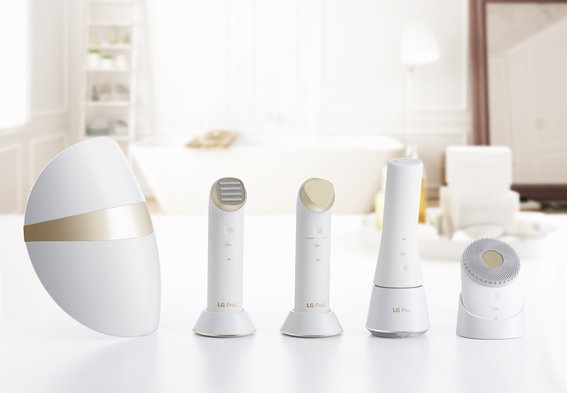 The Ultrasonic Cleaner offers hypoallergenic deep cleansing using up to 370,000 ultrasonic vibrations per second to remove dust and particles from the skin surface, while the silicone brush generates up to 4,200 micro- vibrations per minute to create fine soap bubbles to penetrate the skin dermis for a thorough cleanse.
Round up the home spa experience with the Derma LED Mask that uses 160 optimally placed LED lights (80 red and 80 infrared) to penetrate deep into the subdermal layer of the skin to encourage cell regeneration and improve skin elasticity. Dressed in white and gold accents, the LG Pra.L suite is an elegant and sleek addition to her vanity.
Do share this LG Mother's Day Gift Guide 2021 for Mother's Day 2021 with your loved ones, family, relatives and friends! Pay-It-Forward and Pass-It-On, Sharing is Caring!
For more information, please visit https://www.lg.com/sg.
Wishing all Mums a Happy Mother's Day 2021!
* Information and pictures courtesy of LG Electronics Singapore and Asia PR Werkz *