Samsung Mother's Day Gift Guide 2021
Mother's Day 2021 is just round the corner, it's taking place on Sunday 9th May 2021. Have you selected your Mother's Day gifts yet? If not, fret not! Let me share with you Samsung Mother's Day Gift Guide 2021! There are a wide and diverse range of Samsung products and gadgets for your Mum to choose from!
For the fitness-focused Mums 
43″ The Sero QLED LS05 4K Smart TV: Enjoy more immersive exercises at home 
For mums who prefer to work out in the comfort of their home through mobile-first fitness apps. The Sero Smart TV powered by Samsung's QLED technology promises immersive, larger-than-life workouts in beautiful 4K picture quality.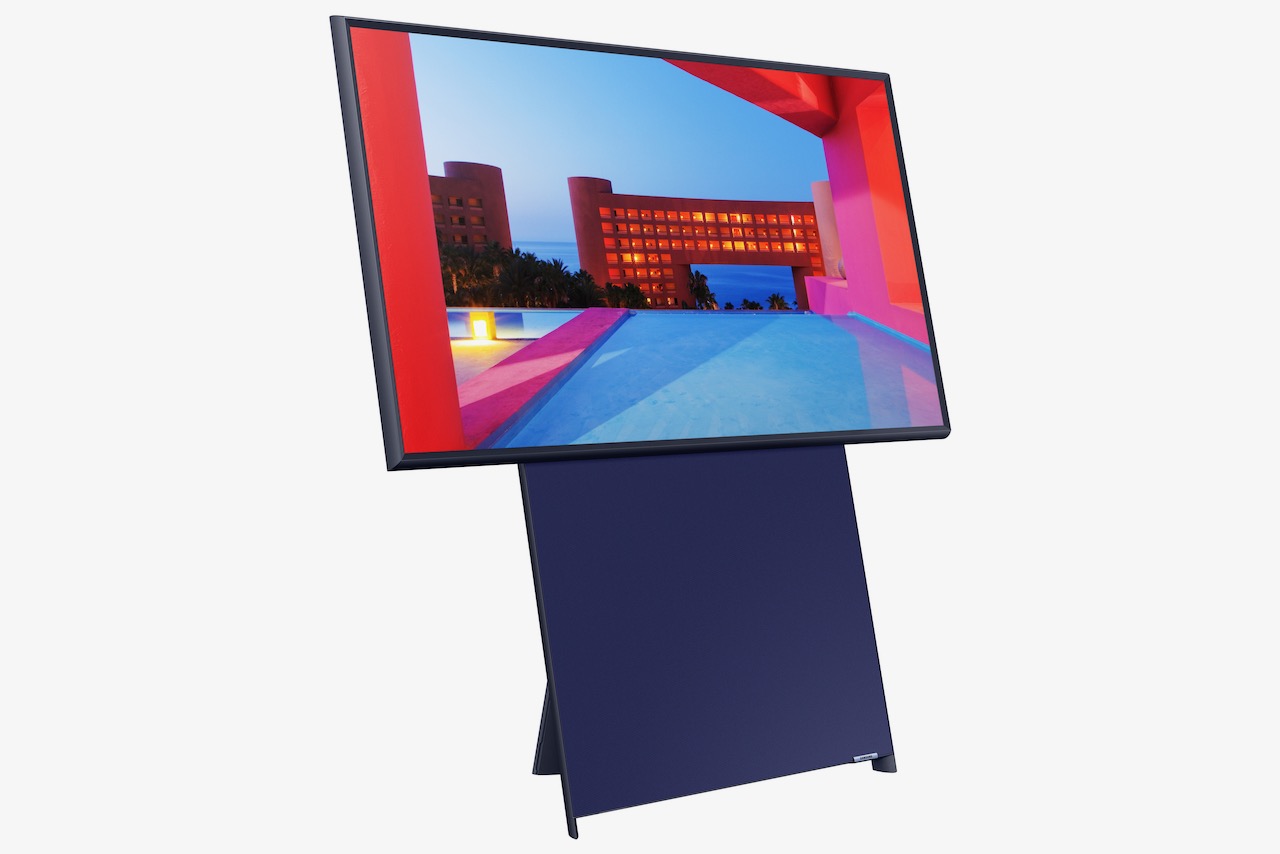 The screen can rotate 90 degrees between portrait and landscape modes at the touch of a button, and a floor stand with attachable mobility wheels. The Sero TV is perfect for workouts anywhere at home.
Promotion: Free set of the Sero wheel and 6-month Singtel CAST subscription with purchase of The Sero. T&Cs apply. While stocks last.
Samsung Galaxy S21+ 5G: Capture beautiful moments with more memory power
The Galaxy S21+ 5G has a 64MP telephoto lens and the ability to shoot videos in cinematic 8K, it's the perfect companion for mums looking to capture the important moments. With up to 256GB of built-in memory, mums can store thousands of memories truly unforgettable precious moments safe and sound.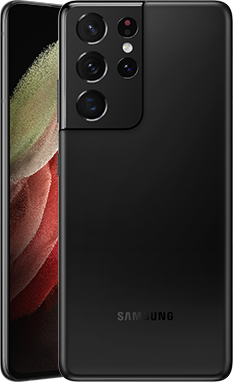 Mother's Day Promotion: Get free Buds Pro, Clear Cover, Wireless Charger Duo and 12-month VIU subscription with purchase of the Galaxy S21+ 5G. T&Cs apply. While stocks last.
Galaxy Watch3 LTE (41mm): A constant sporting companion
Whether your mum is a competitive runner or just looking to keep fit and healthy by tracking her daily steps for evening walks with your family and family pet, the Galaxy Watch3 LTE is the ultimate fitness and wellness companion for your mum.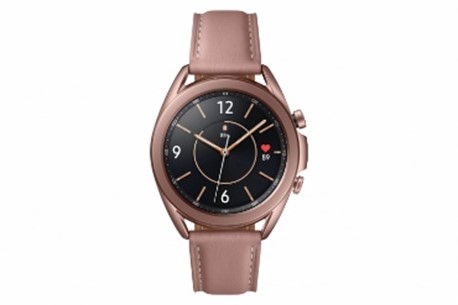 The Galaxy Watch3 LTE offers blood oxygen monitoring, activity tracking and sleep tracking. It also provides your mum with access to the right health data for peace of mind.
Mother's Day Promotion: Receive a Free Gift Box and enjoy $70 off the Galaxy Watch3 with any Galaxy mobile or tablet purchase.
For the MasterChef Mums
Galaxy Tab S7+ Wi-Fi (256GB): Meet the new kitchen sidekick
The Galaxy Tab S7+ is the new kitchen sidekick for your mum in the kitchen, it has a large 12.4-inch Super AMOLED screen and Dolby Atmos surround sound speakers. Mum can research for recipes to try, watch cooking tutorials or even listening to music or podcasts while whipping up a feast.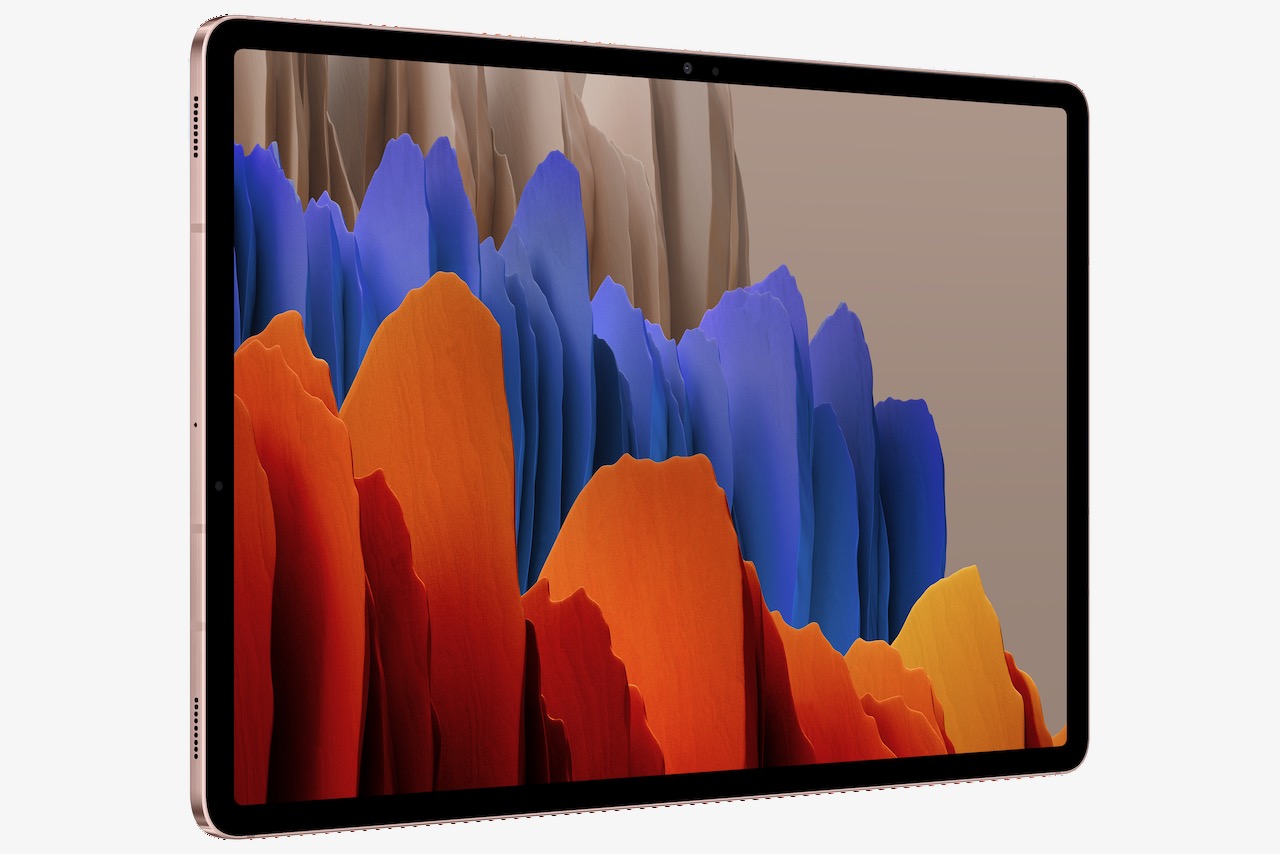 Together with the ultra-low latency S Pen, mum can experience a true writing experience while she tinkers with her recipes with little lag. What's more, gesture control7 helps your mum control what she does on screen without leaving a mark on it.
Mother's Day Promotion: Free Tab S7+ Keyboard Cover (Black), Microsoft 365 Personal and 12-month VIU subscription with purchase of the Galaxy Tab S7+. T&Cs apply. While stocks last.
Colour Microwave Oven Series 30L: Add a dash of creativity in the kitchen
The Samsung Colour Microwave Oven Series 30L are available in unique Pink and Mint Green, time to surprise mum with a statement gadget that is functional, giving mum's kitchen a playful pop of colour!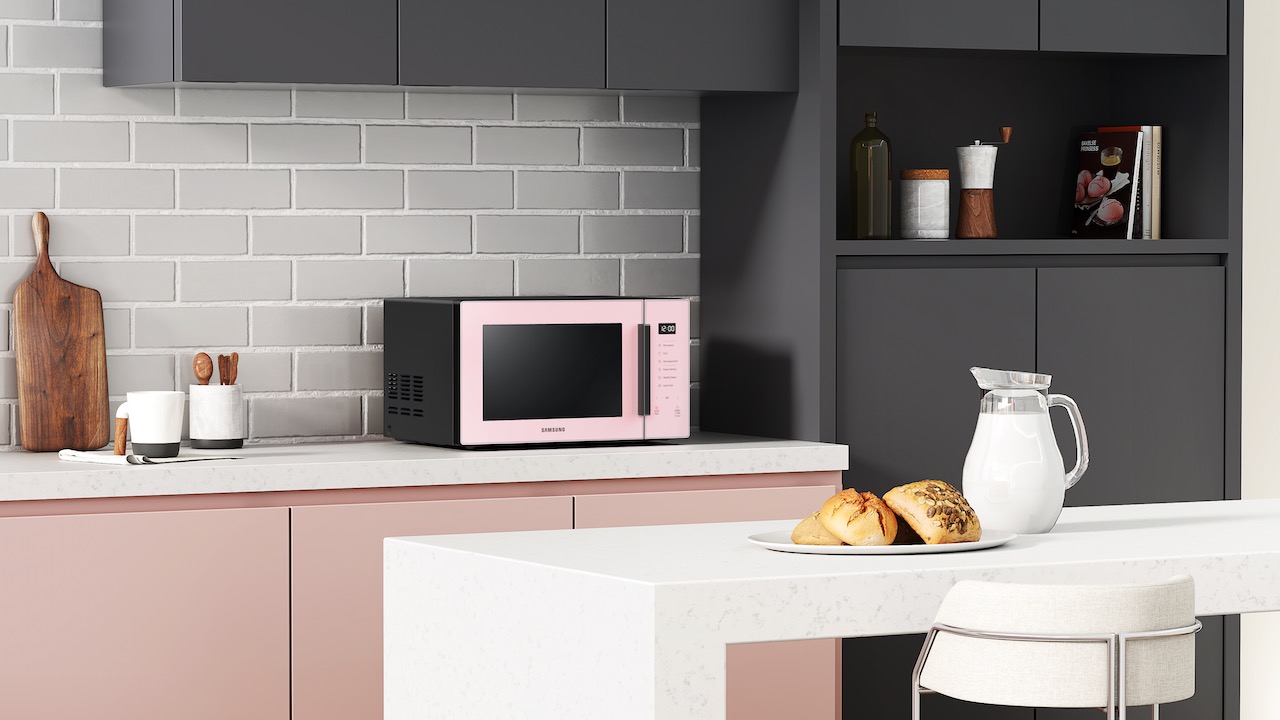 The Home Dessert function doubles up as useful 'sous chef' in the kitchen, making fuss-free, delicious desserts such as egg pudding, brownies and cakes. With the Grill Fry function on the Grill Microwave Oven, food is cooked to a crisp so you can all enjoy crunchy, healthier fried food without the guilt!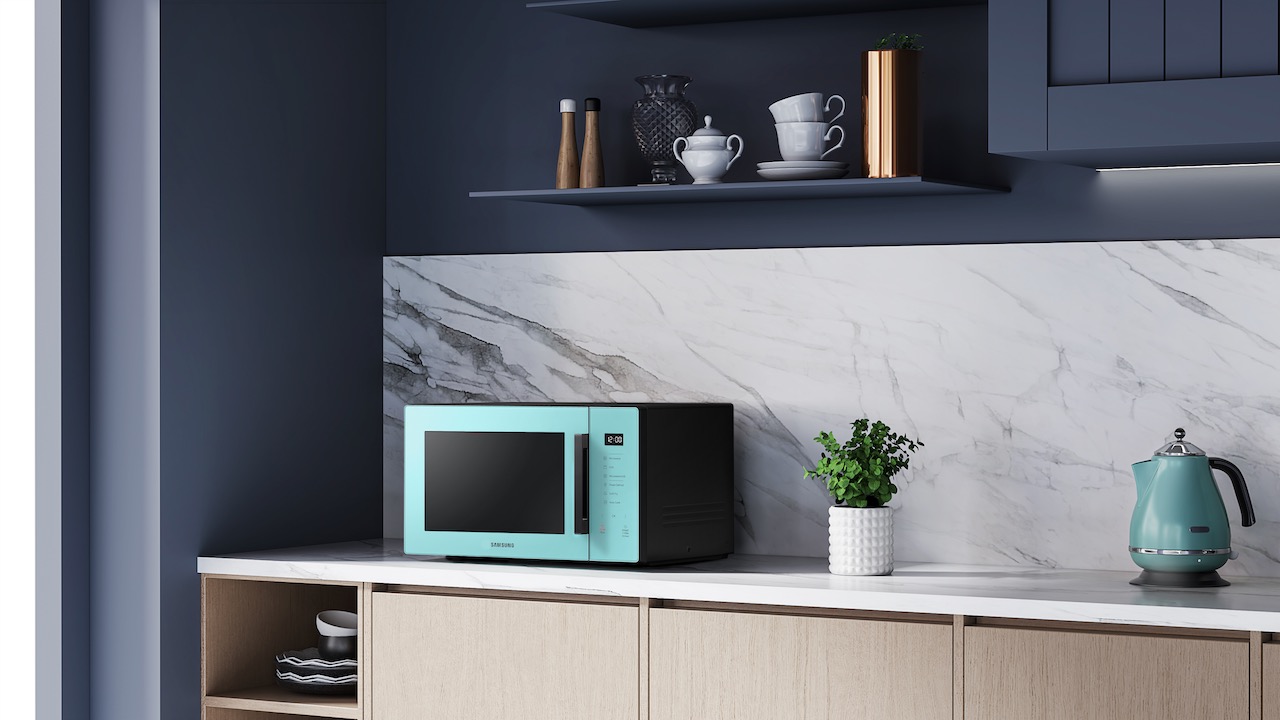 Promotion: Receive a free Happycall Cooking Tool Set (worth $59) via redemption with purchase of the Grill Microwave Oven with Grill Fry. T&Cs apply. While stocks last.
For the Social Mum-fluencers
Galaxy A52 5G: Level up with an affordable 5G smartphone
Mum can now capture, upload and download quality social media content at blazingly fast 5G speed with the Galaxy A52 5G, this is exactly what the social mum-fluncers and social media influencers are looking for in a smartphone!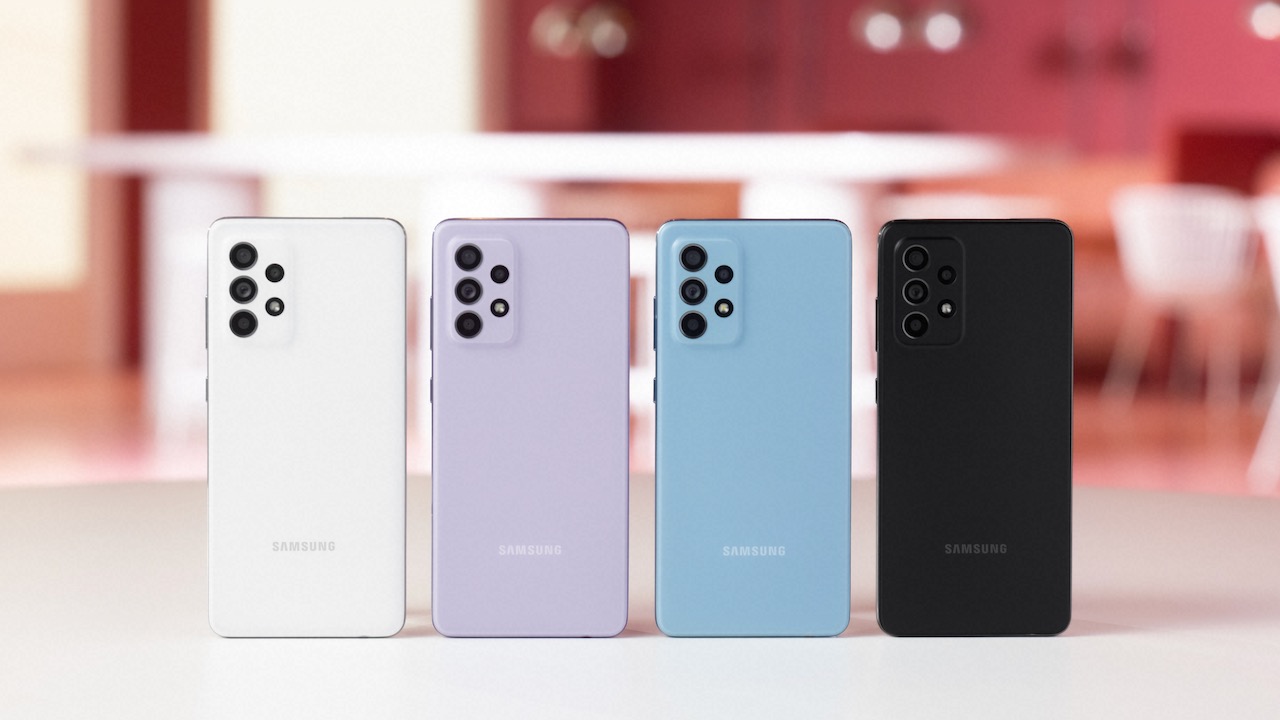 It also has a long battery life and it's affordably priced too. Its quad camera system features a 64MP main camera, 5MP macro camera, 12MP ultra wide camera and 5MP depth camera, so your mum can level up her social media game.
Promotion: Free S View Cover with every purchase of Galaxy A52 5G. T&Cs apply. While stocks last.
Smart Monitor With Mobile Connectivity: Powerful post-production companion
Editing social content from the confines of a smartphone screen or even a laptop can be stifling. With a single tap, Samsung's Smart Monitor M5 elevates a smartphone's display to a 27-inch or 32-inch Full HD screen, letting mum unlock her creativity on a larger canvas.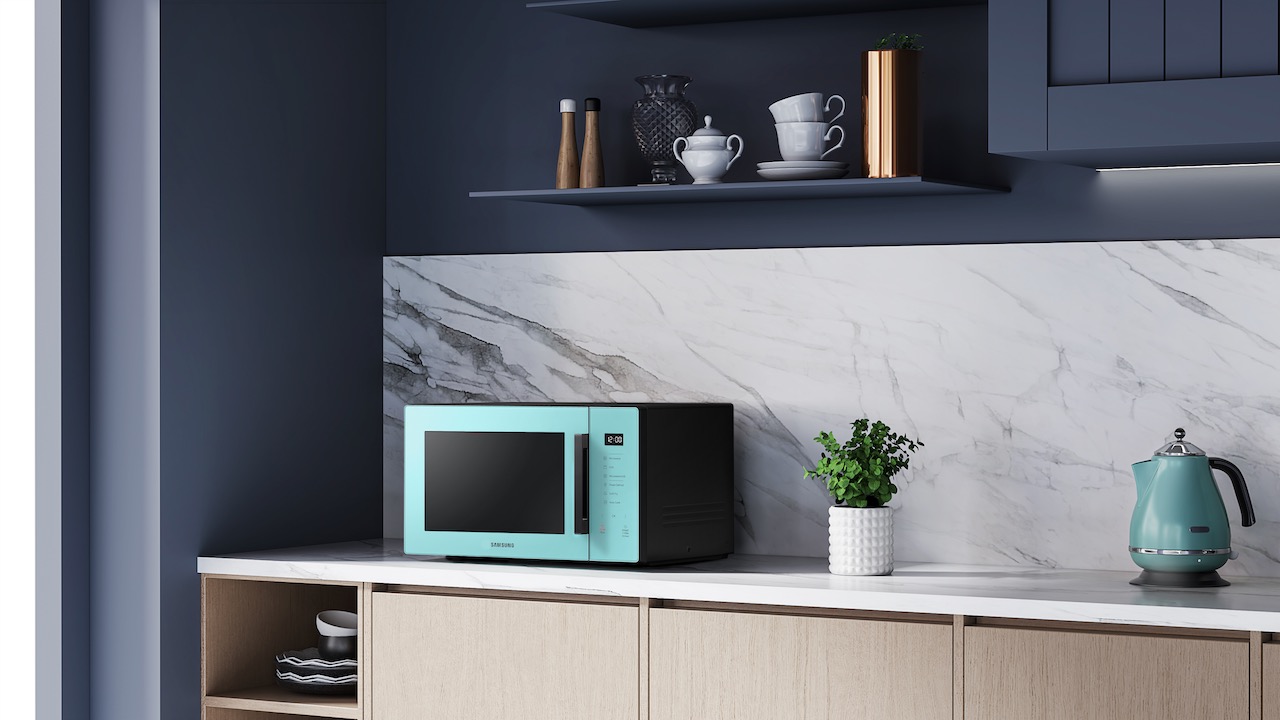 As the world's first Do-It-All screen, the M5 can also be used to stream entertainment content with its built-in Smart Hub.
Samsung Galaxy Z Fold2 5G: Master the art of multi-task on-the-go
For mums who who wish to master the art of multi-task on-the-go, the Samsung Galaxy Z Fold2 5G is the smartphone for her.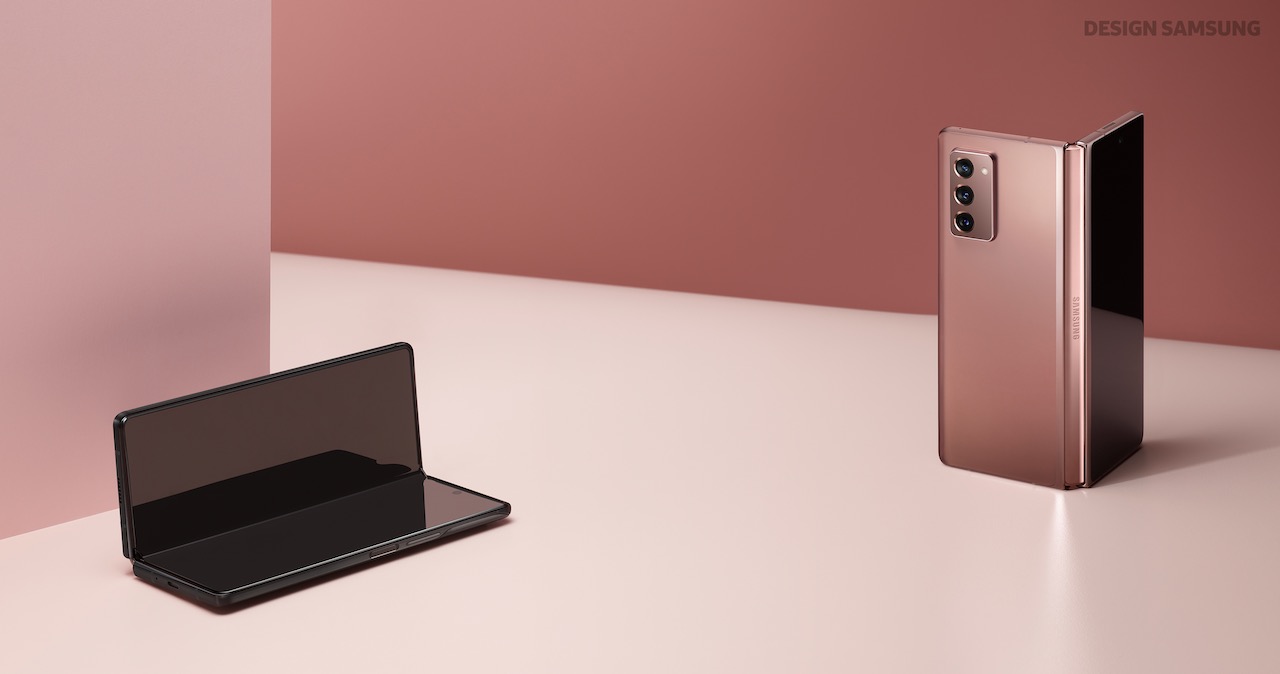 When folded shut, enjoy a 6.2-inch infinity-O Cover Screen that provides maximum usability without unfolding – perfect for keeping up to date with social media. When unfolded, the 7.6-inch Main Screen provides an immersive experience for detailed image editing or even binging on your favourite series.
With Multi-Active Window, it is now easier for mum to manage all her tasks at hand. Keep up to three different app windows open on the same screen and maximise your screen time by customising the layout to focus on what's important.
Mother's Day Promotion: Free Galaxy Watch3 Bluetooth (45mm) and 12-month VIU subscription with every purchase of the Galaxy Fold2 5G. T&Cs apply. While stocks last.
For the Mums with Wanderlust
QN90A Neo QLED 4K Smart TV (2021) 65″ : Travel around the world from your living room
With free walking tour content on YouTube becoming popular over the past year, you can now treat mum to a virtual and immersive travel experience across the world with the new Samsung Neo QLED Smart TV!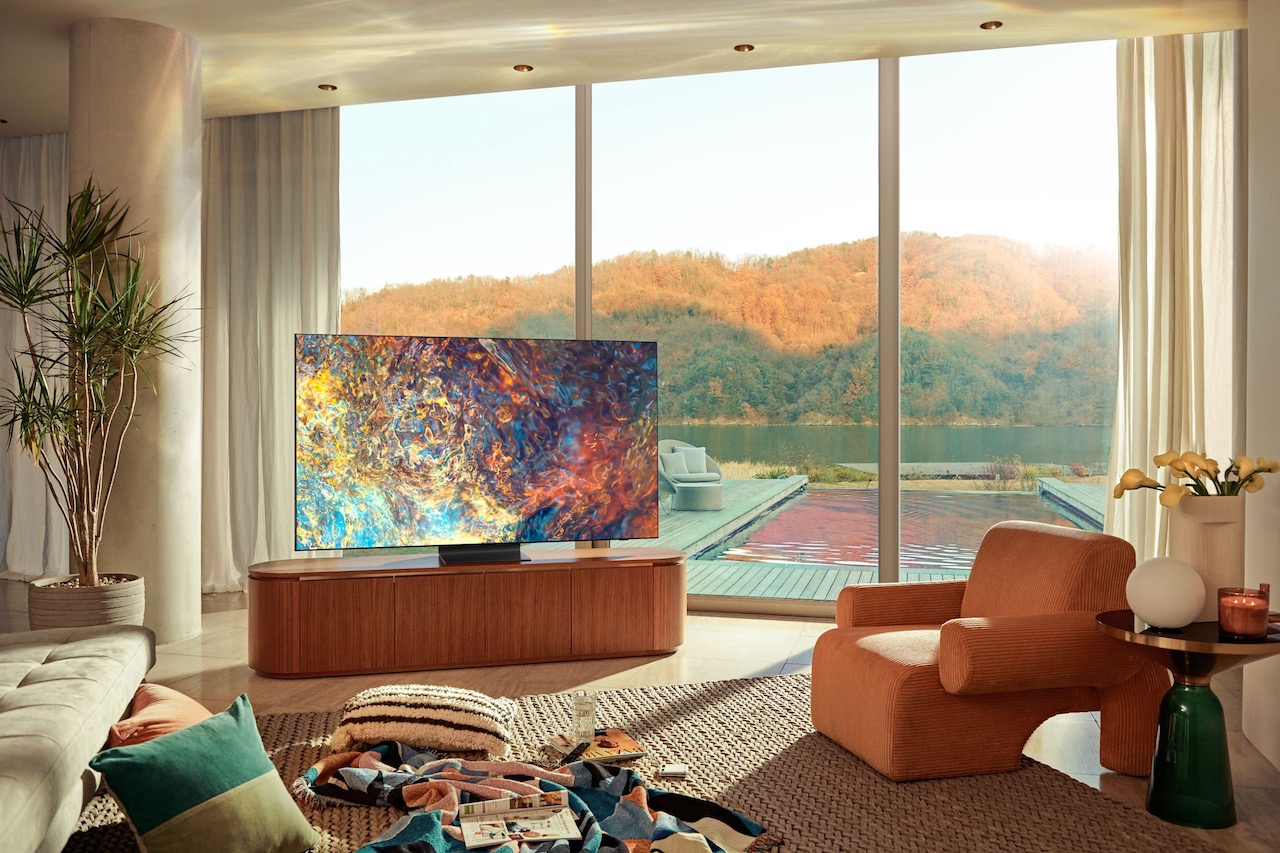 Powered by Samsung's Quantum Mini LEDs to deliver crisp images, Quantum Matrix Technology to reveal intricate details in both dark and bright scenes, and a state-of-the-art Neo Quantum Processor that creates the best 4K viewing experience, the Neo QLED Smart TV lets mum view stunning travel content on a 65-inch screen.
Promotion: Enjoy $400 cash back when you trade-in selected TV, as well as 9-month Singtel CAST subscription.
The Frame 4K Smart TV, 55″ (2021): Tour art museums from your living room
For the mum who is a museum lover or an art collector, The Frame 4K Smart TV is for her and it's not to be missed! Instead of fading to black when the TV is off, The Frame's Art Mode turns the display into a canvas with the press of a button, allowing mum to display a gallery of her favourite artworks – customised just the way she likes it.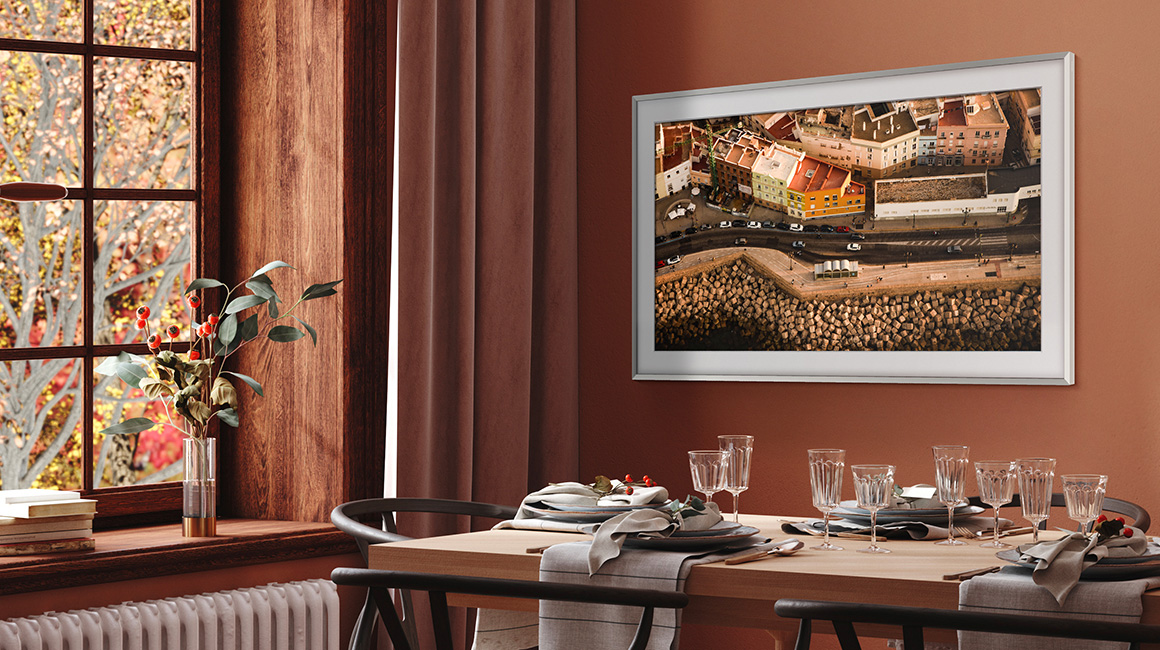 What's more, The Frame's minimalist-inspired design blends flawlessly with any interior. Enjoy two bezel style options – Modern bezel style in White, Teak and Brown, as well as the new Bevel bezel style in Brick Red.
Promotion: Enjoy complimentary Samsung S61A Soundbar, 1 set of Customisable Bezel, as well as 6-month Singtel CAST and 3-month Art Store subscriptions. T&Cs apply. While stocks last.
Portable SSD T7 (1TB): Preserve and reminisce your travel memories
Family travels are the best memories once can forge. While travel plans are put to a halt at this current juncture, this is the perfect time to reminisce your travel memories with old holiday photo albums.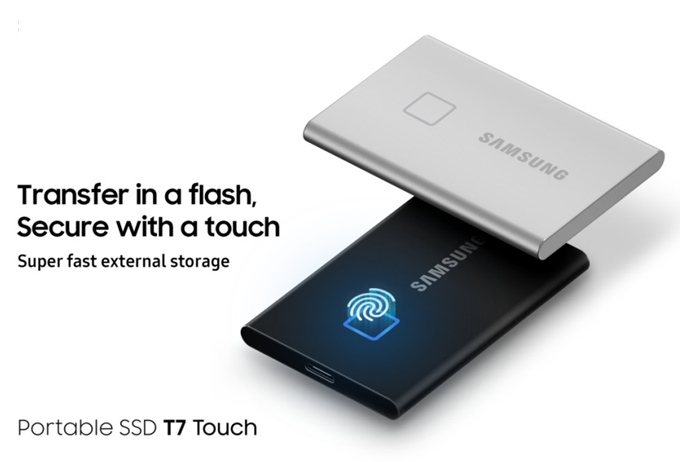 Often, travels photos are left untouched and forgotten. This Mother's Day, spend the day with mum walking down memory lane by digitalising and categorising old holiday photos into the Portable SSD T7.
The sleek and lightweight body of the Portable SSD T7 coupled with the sequential read/write speeds of up to 1,050/1,000 MB/s respectively, is the ideal gift for mum to keep these precious memories safe.
Promotion: Receive S$10 Dairy Farm Voucher and a Free PSSD Pouch with purchase of the Portable SSD T7 (1TB) in Indigo Blue and Titan Gray. T&Cs apply. While stocks last.
QuickDrive 10.5kg, Front Load, 4 Ticks: Make laundry enjoyable for all in the family
Here's a bonus gift idea that can help the entire family save time and indulge in your favourite hobbies together. The Super Speed cycle ensures a fully cleaned load in just 39 minutes, while the Quick Drive technology reduces overall wash time by up to 50% and saves energy up to 20%.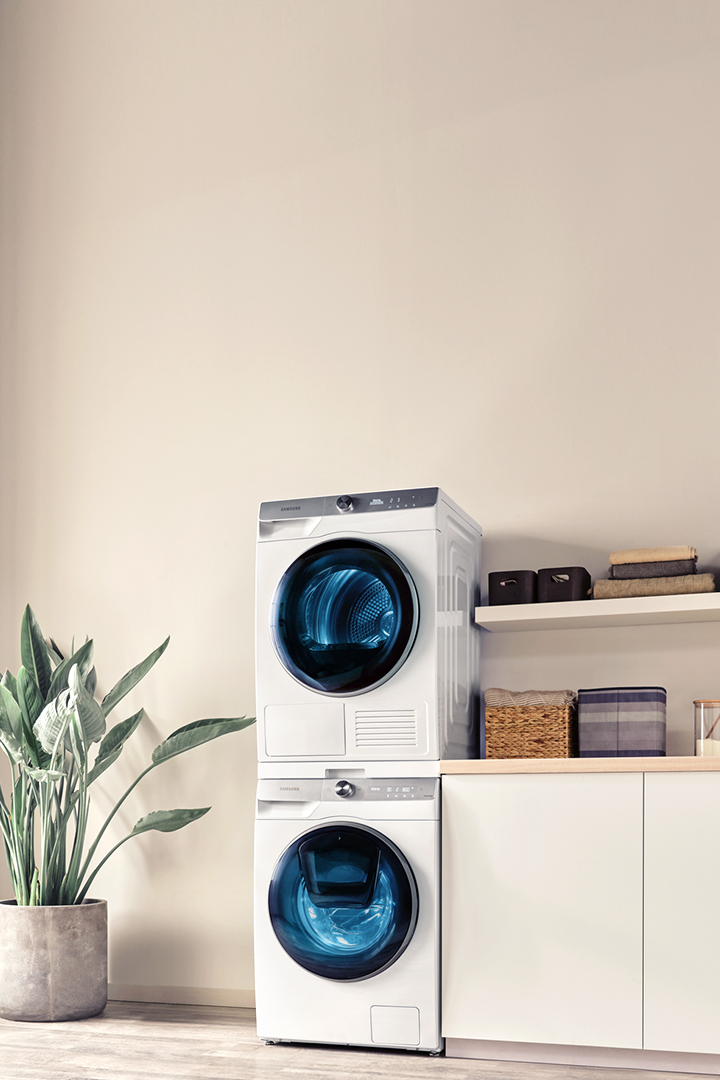 No more of carrying heavy bottles of detergent and wondering how much to use. The Auto Detergent Dispenser holds up to 1 month worth of detergent and dispenses the right amount based on the wash load, while the AI Wash cycle, which features 4 intelligent sensors to dispense water and detergent based on wash load and soil level – simplifying laundry time and ensuring there's no wastage.
That's not all, the sleek and futuristic AI Control digital panel remembers the most frequently used wash cycle and settings, so there's no need redo all the manual adjustments for each wash. Now that's time saved for precious family bonding activities.
Promotion
Purchase and get POWERstick™ vacuum cleaner at $99 (U.P. $299) or the POWERbot-E robot vacuum at $299 (U.P. $599). T&Cs apply. While stock last.
Do share this Samsung Mother's Day Gift Guide 2021 for Mother's Day 2021 with your loved ones, family, relatives and friends! Pay-It-Forward and Pass-It-On, Sharing is Caring!
Wishing all Mums a Happy Mother's Day 2021!
* Information and pictures courtesy of Samsung Electronics and IN.FOM *