mc.2 launched New Generation Smart Awnings
mc.2 recently launched New Generation Smart Awnings with the industry's first self-cleaning technology and smart functions for fuss-free maintenance and maximum convenience. The role of awnings serve more than just protection from rain and sunshine. They can set the mood right for your home and outdoor spaces with clever play of light and space for the carefully placed awnings. However, maintaining awnings is always a pain for many homeowners. If a home or outdoor space has old and dirty looking awnings, it will damage the overall look of the home and homeowners won't feel good at all.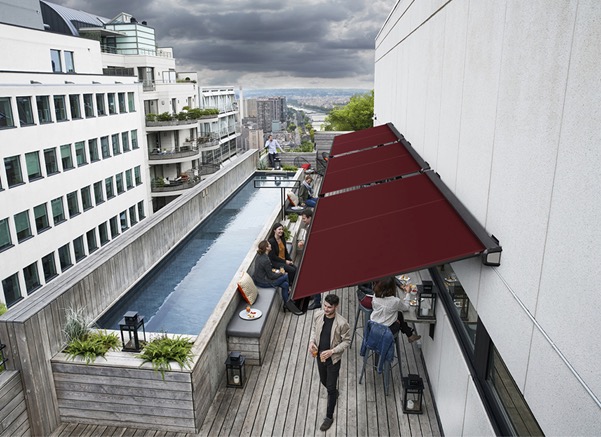 With mc.2's new generation smart awnings, homeowners do not need to worry about extra cleaning and maintenance of awnings. These smart awnings are able to self-clean while offering full UV protection, rain sensor, high colourfastness, complete waterproofing, and more for permanent outdoor installations that are easy to care for as they are well-designed.
Self-cleaning and waterproof
mc.2's latest smart awnings self-clean by means of a colourless PERMACLEAN coating impressed upon its fabric that also renders it waterproof. The coating is made of nano-particles that bead up water that falls upon it and promptly rolls right off the surface, washing away dirt particles along with it. Cleaning also becomes super convenient as all you need is to spray water at it and it washes away all dirt by the same nano-particle technology.
Smart rain sensor function with wireless control
Discreetly installed rain sensor motors allow mc.2's awnings to automatically extend when it starts to rain and retract when the rain stops. The sensors pick up on rain droplets on a small screen surface and activates the corresponding roll-out or roll-in for well-timed protection from rain or shine, every time. The awnings are also powered by a smart Somfy motor function that makes it easily controlled with a smart phone app or a wireless control unit.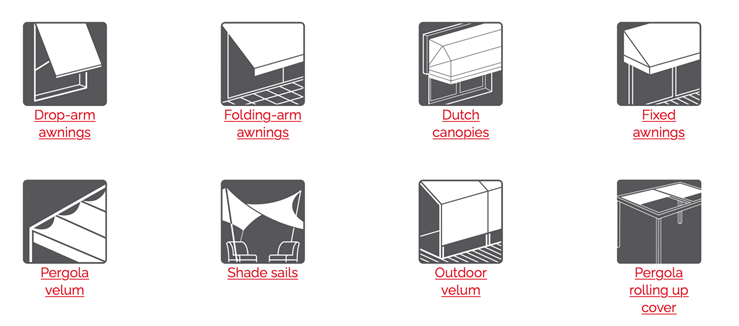 With mc.2's smart awnings, homeowners can breathe new life into their outdoor spaces, which will now allow homeowners and their guests to maximise time spent on outdoor terraces and more. Made from UV-resistant acrylic resin, it ensures UV and anti-fungal protection, all year round, rain or shine. It also blocks out heat so it will keep temperatures down by cutting down on Greenhouse effect of indoor spaces, especially in Singapore's sunny weather.
If you are planning to beautify your home and outdoor spaces, do visit mc.2, check out smart awnings and other different solutions that you can do for your home and outdoor spaces.
* Information and pictures courtesy of mc.2 and Brand Cellar *