myFirst launched myFirst Fone R1s Smartwatch Phone
myFirst, a Singapore-based technology brand for kids, recently launched myFirstFone R1s Smartwatch Phone. The myFirstFone R1s is the latest iteration of its innovative line of Smartwatch Phones. This smartwatch phone is designed for young children in today's world of smart devices, the R1s features 4G LTE connectivity to chat, video, and voice call their families and peers under supervision of their parents. The myFirst Fone R1s will retail at S$269 with six months of free data access SIM card and is available for purchase online at myfirst.tech and all authorised retailers or for S$28 per month with a one-year contract.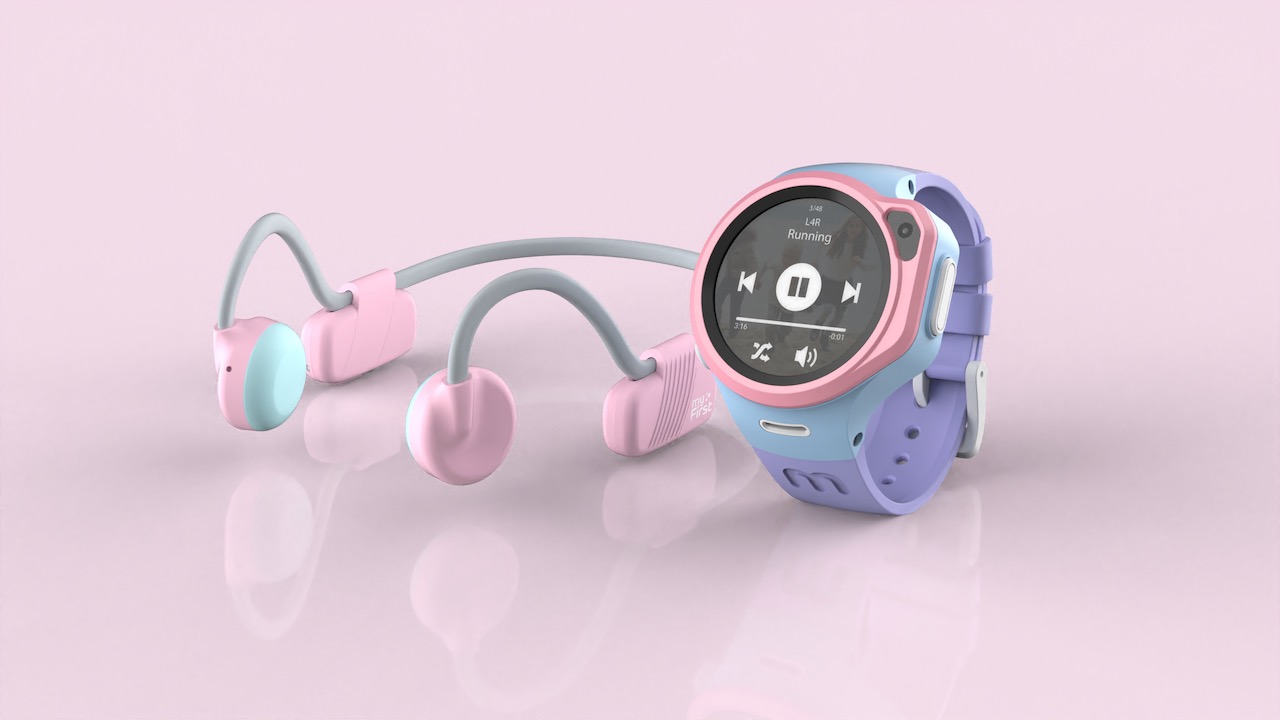 The R1s comes with improved smartwatch features, alongside its smartphone capabilities. Some of the improved features include
Increased 8GB for music files storage
Heart rate monitor
Find my watch feature
GPS tracking
Lift to wake sensitivity
and more
The myFirst Fone R1s is built to provide ease-of-use, it can autodetects myFirst's Bluetooth headset for seamless pairing, while also utilising a simple-to-use watch and app interface allowing young children and parents alike an unparalleled user experience. Just like its predecessor, the R1, users of the R1s will be able to mix and match the watch in various trendy colour combinations for its watch face and straps.
G-Jay Yong, Founder and CEO of myFirst said "Today's technology allows us to remain connected with the world at large at all times. However, such technologies often come with a caveat, and children today are exposed to various online risks. The R1s looks to minimise this risk, allowing parents to provide their young children with the ability to remain connected with their peers at an affordable cost – while enjoying the typical interactive features found on most smart devices within a safe and controlled environment."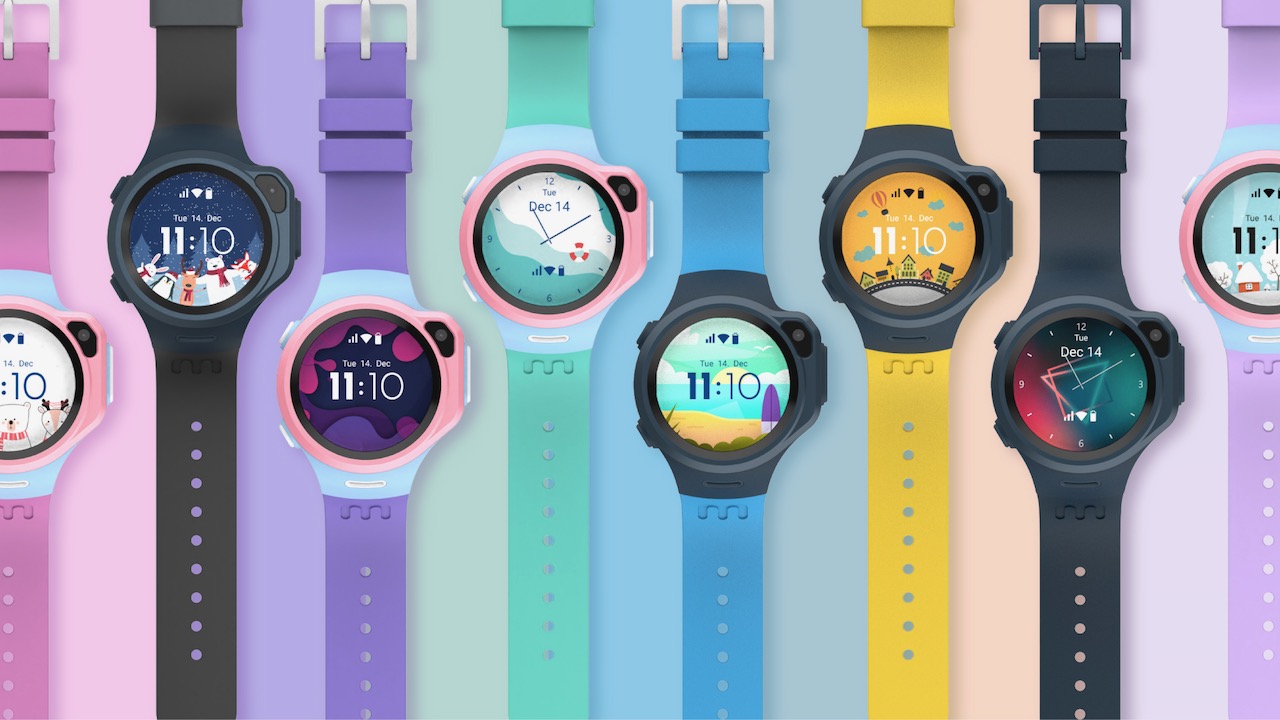 The Connectivity Device for today's Smart Kids
The myFirst Fone R1s uses cellular networks to allow users to chat, voice and video call in real-time just like a regular phone. The R1s is paired with the myFirstFone App on the parent's phone, providing parents with the means to authorize and limit the people that can converse with their children, while also giving them real-time updates on the child's whereabouts via an improved GPS tracking system. The app allows parents to set a designated safety zone through the Geo Fencing Area Alert, as well as a one-touch SOS button for kids to alert their parents in the case of emergencies.
In addition to its connectivity and safety features, the myFirst Fone R1s is designed to keep young children engaged with interactive content. Best paired with the myFirst Headphones BC Wireless Lite, the R1s features a built-in MP3 player and 8GB storage – and is capable of storing over 1,500 of your child's favourite songs and audiobooks. The Smart Watchphone uses a 1.3-inch IPS display promising vibrant pastel colours and users can choose between attractive animated wallpapers or photos taken from the 2MP camera on the R1s.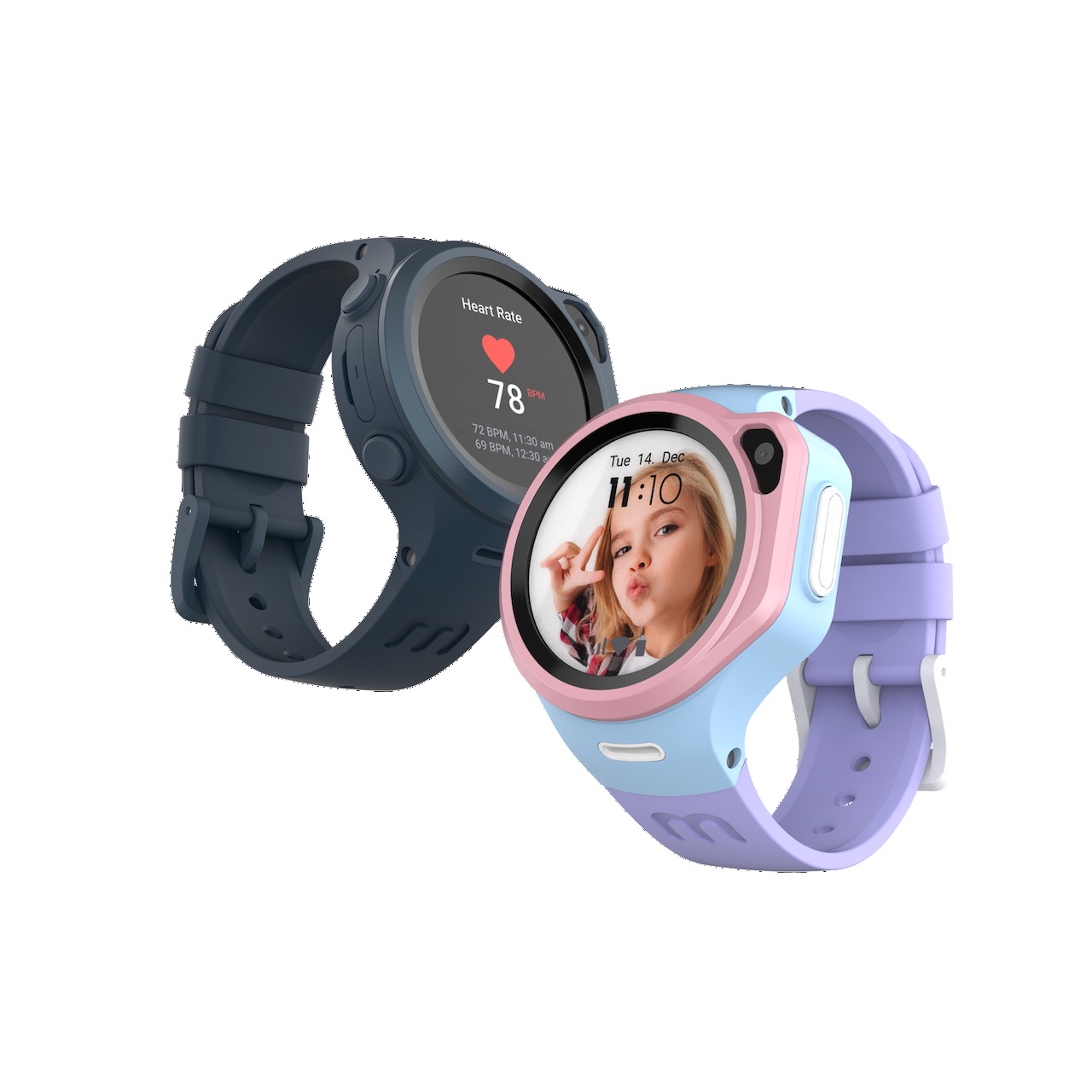 All-new Health and Fitness Features
Alongside its connectivity features, the myFirst Fone R1s will also now come with all-new health and smart features such as the heart rate monitoring, that will allow parents to monitor their child's well-being and set safety parameters. The all-new R1s will also feature fitness goal setting and achievements, as well as a raise to wake function that allows ease-of-use. In addition, the R1s will also include a vibration alert, adding on to its predecessor's sound-based notification alerts – while also giving users the option to pre-record sounds for alarms and ring tones.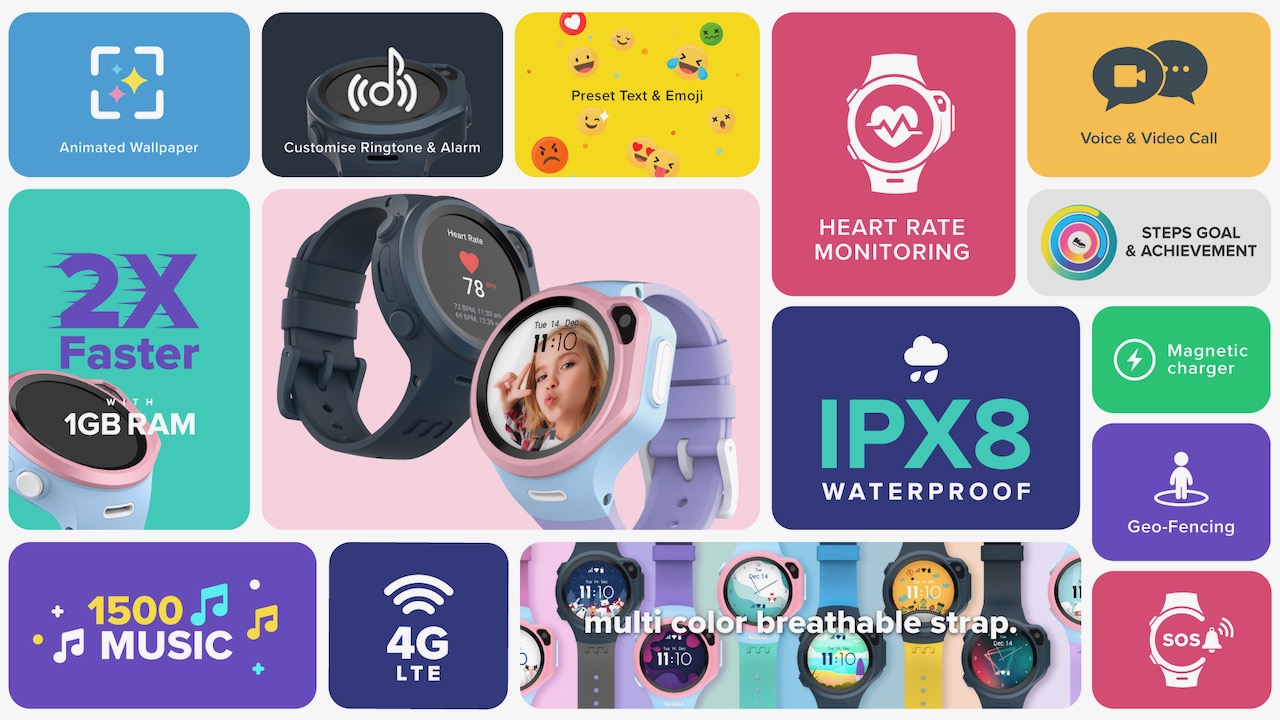 Pricing, Availability and Launch Promotion.
Pre-orders for the myFirst Fone R1s is available on the myFirst online store on 15 December 2021, with deliveries commencing on 5 January 2022. The R1s will also be available at authorised retailers at a later date. The Smart Watchphone will retail at S$269 and will come with six months of free data SIM.
For more information on price, details and specifications, please visit https://myfirst.tech/.
* Information and pictures courtesy of myFirst and GLOO *