ViewQwest's WFH solutions
It's been one week since Singapore entered into the Circuit Breaker phase on Tuesday 7th April 2020, how have you been coping emotionally during this circuit breaker period? Working from home (WFH) with the rest of your family members together, for those with children attending school, how has their home based learning (HBL) affected them and yourselves during the past week? WFH and HBL would require some internet bandwidth at home with the number of people and devices running concurrently, have you feel that your home internet bandwidth has dropped and became slower during the past week? Would you consider new WFH solutions for your home since WFH and even HBL could be part of our working and schooling lifestyle when the Covid-19 situation is stabilised and under control down the road? Let me introduce ViewQwest's WFH solutions to you.
Whether you are WFH and also HBL from home with your children, the internet traffic in your home and neighbourhood would probably be slowed down due to the number of people WFH and HBL at their homes during this difficult period. A dedicated WFH solution for your work needs would be the solution to alleviate the congested internet bandwidth at home.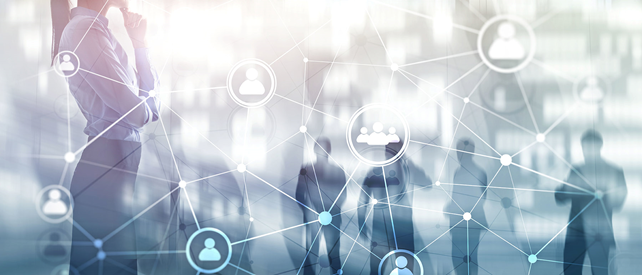 ViewQwest, Singapore's fastest Internet Service Provider (ISP) [1] recently launched ViewQwest WFH solutions to ease your congested networks in your home, for businesses which are facing issues connecting to office networks due to congested Internet connections at home. With majority of the workforce now working from home, the residential network is increasingly getting congested with traffic from enterprise and consumer usage. The increase in the number of devices that need to be connected to the corporate network also contributes to the network congestion at home.
With the sheer number of people working from home, situations and challenges arises with the internet bandwidth usage for both user and ISP ViewQwest. They have seen a 30% increase in internet traffic over the past few weeks, and has also received 10x increased number of requests for WFH solutions from businesses who are currently not equipped to accommodate a full WFH arrangement for their staff due to network challenges and insufficient VPN licenses.
Here are the ViewQwest's WFH solutions below:
WFH Solution 1: ViewQwest Private Network
ViewQwest's WFH Private Network, its key WFH solution, allows the office network to be directly connected to homes. Homes that can install fibre broadband mostly have two fibre optic terminal points for the entire household. Typically, only one of the terminal points will be used for the residential broadband service. The ViewQwest Private Network will then be connected to the second, spare terminal point to build a private network which connects to the office network.
The Private Network directly addresses the main issue that businesses currently face when using standard, non-cloud based Virtual Private Network (VPN) services – slow network performance especially during peak hours.
VPNs typically tap on the home or public network to run. In addition, many businesses have planned for VPNs to be used mostly by remote staff or staff who occasionally need to work from home. In the current situation where work-from-home is mandated, the Internet connection at home will be strained under the weight of shared home and work usage.
As the Private Network is directly connected on the second, spare fibre optic terminal point at home, it does not share the same bandwidth with the home network. There will be a dedicated bandwidth from the home to the office network. WFH staff who connect to the Private Network are guaranteed optimal connection between their homes and their office network without the hassle of VPNs.
At the same time, the home network will not be disrupted.
Vignesa Moorthy, CEO of ViewQwest said, "Traditionally, VPN solutions are sized to support only 10 to 20 per cent of the workforce connecting at any point in time. When too many people who are working from home use VPNs, they are bound to face slower network performance as the VPN solution will be operating over its initial capacity. In addition, the home network in which the VPN is operating from will also be congested with enterprise and consumer usage, which slows the network performance further."
WFH Solution 2: ViewQwest Cloud Virtual Private Network Service (Cloud VPN)
Legacy VPNs are built upon a hardware-based infrastructure. As such, it is subjected to hardware capacity constraints and will not be able to keep up with sudden increase in usage quickly. This results in businesses not being able to upgrade their VPNs to accommodate a larger capacity urgently when needed.
ViewQwest's Cloud VPN solution addresses this issue directly by having the VPN on a cloud platform. With a cloud-based VPN, businesses can choose to easily scale the VPN to cater to as many staff as required as there is no need for any infrastructure or hardware upgrade to do so.
Cloud VPN will be offered as an on-demand service. ViewQwest can activate the Cloud VPN for enterprises within 24 hours.
Pricing and availability
The Cloud VPN solution will cost S$5 per user per month while the Private Network solution will be priced according to the requirements of the customer. Enterprises who subscribe to the Private Network solution will also be charged according to Active and Standby periods.
For more information, visit www.viewqwest.com
WFH could be part of the changes in our lifestyle down the road, along with HBL for the schooling children, when the Covid-19 situation is stabilised and under control. While it might not be a full WFH and/or HBL in your home, we might see WFH and/or HBL to be part of your routine and lifestyle (e.g. 1 day per week).
Therefore, having dedicated WFH solutions for your business/work needs would free up the bandwidth for your other family members to use, whether it's HBL, leisure or entertainment. For businesses and enterprises, the lessons learned from this Covid-19 current situation would definitely shape and change how we work and telecommute, ViewQwest WFH solutions would likely be handy, useful and crucial.
* Information and picture courtesy of ViewQwest and GLOO PR *
Notes:
[1] Based on analysis by Ookla of Speedtest Intelligence data for Q3-Q4 2018 & Q1-Q2 2019