The Air by crazybaby (NANO) is now available in Singapore. For the audiophiles, this might be of interest to you. 
Let me share with you more information and details of the Air by crazybaby (NANO) –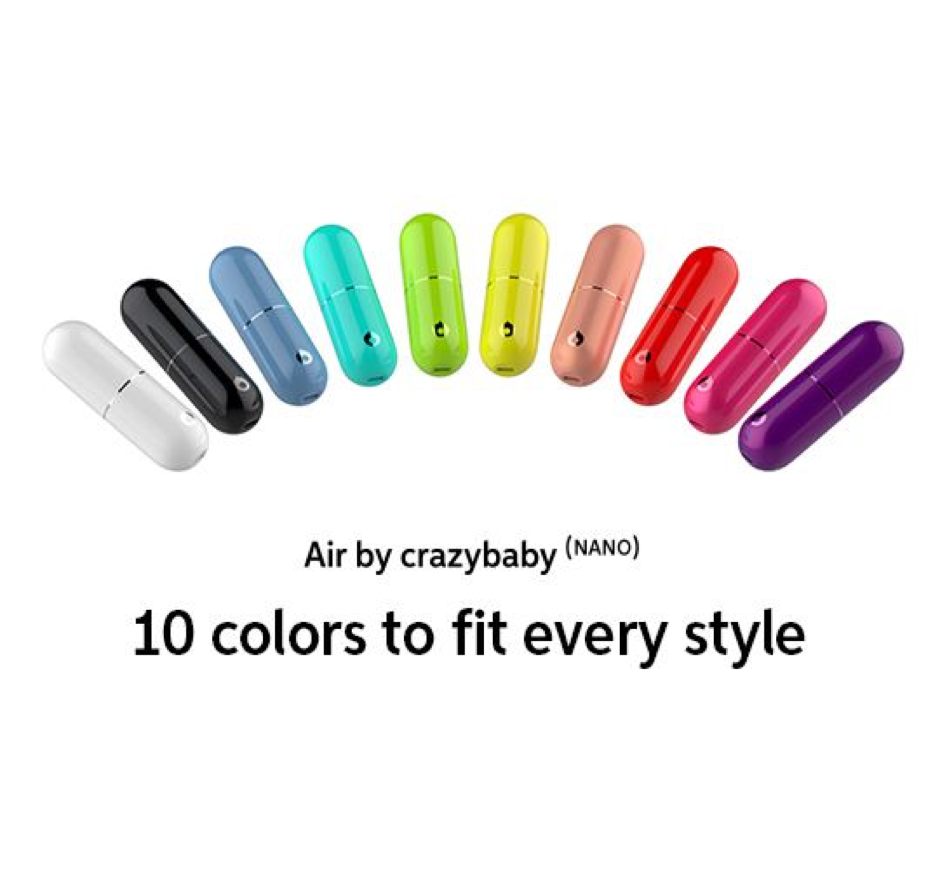 Nano fuses crazybaby's signature, futuristic aesthetic with a beautiful, classic and splashproof design. Nano was designed using revolutionary carbon nanotube technology to deliver category-leadingacoustics, keeping one ear on design and the other on function. To push the boundaries of truly wireless audio even farther, Air by crazybaby (NANO) also packs the newest CSR chip – the latest in Bluetooth technology – and Quick Listen technology.

Quick Listen allows for an unbridled listening experience simply by taking Nano out of its wireless charging case and plugging it into the ears – no power-up required. 

"Air by crazybaby (NANO) sports a new spin on our classic design, with a range of vibrant colours to suit every style, offering everything you'd find in Air by crazybaby at the very best value," said Allen Zhang, Founder and CEO of crazybaby. "We're excited to introduce the Nano at a price-point of just $199, making this technology even more accessible to all, as we continue to push the boundaries of wireless personal acoustic devices."

With 12 hours of listening and up to 16 hours of talk-time, Nano delivers on-demand listening through the convenience of a newly designed, compact charging capsule, which doubles as a case, and is packed with features that deliver an immersive, quality acoustic experience at a value.

Nano also features crazybaby's Super Fuel Technology, which enables 90 minutes of use on just a 5-minute charge.

Air by crazybaby(NANO) Features:
·      High-Fidelity Sound
·      Passive Noise Isolation
·      True Wireless Stereo
·      Splash Proof
·      998 Carbon Nanotube Driver
·      12 hours+ of listening, 16 hours of talk time
·      Super Fuel Technology (5 minutes of charging results in 1.5 hours of music playback)
·      Bluetooth 5.0 Ready
·   CSSC TM technology (Crazybaby Super Stabilized Connectivity), a custom-made PIFA Antenna designed for the most reliable and strongest connection for the Nano
·      Quick Listen Technology, allows you to use Nano again even without powering it up, even after you've put it back into its case, within a set window of time

Air by crazybaby (NANO) is available in 10 awesome colours – Black / White / Red / Purple / Pink / Matte Gold / Austin Yellow / Morandi Blue / Atlantis Green / Volt Green, at Audio House, Best Denki, Elush, Harvey Norman, Polaris, Popular, Singtel, SprintCass, Swee Lee, Takashimaya, at $199.
*Information and picture courtesy of Hwee Seng Electronics and Brand Cellar*