Dell Launched New Latitude 2-in-1s
A 2-in-1 computer is getting more popular nowadays, the best of both worlds, tablet and laptop/computer together, now just for business, also for the everyday user at home or in school too. Dell recently launched new Latitude 2-in-1s to their line-up, while it is designed for the business market, I would also recommend everyday users at home or in school to take a look too! I reckon you would like it!
I have always been a 2-in-1 tablet + laptop/computer supporter, the best of both worlds, ideal for doing work and also presentation. Till date, I have yet to add a 2-in-1 into my computers lineup, I hope to add one in the near future.
Let me share with you more information on the new Dell Latitude 2-in-1s:
Dell has announced a new lineup of Latitude 2-in-1s designed to give businesses a "PC first, tablet second" mobile device experience without compromising on design, performance or security. The Windows-based 2-in-1 category is thriving as companies abandon tablets in the office and place more value on the productivity and flexibility offered by 2-in-1 PCs. Dell Latitude 2-in-1s take it to the next level by offering industry-leading security, manageability and service features that enterprise customers truly care about, including the latest 7th Gen Intel® Core™ vPro™ processors, world-class security via multi-factor authentication, encryption and malware protection, full device serviceability and mobile broadband options.
"A lot of customer feedback factors into the design decisions we make; every detail counts, and for business users it's the details that matter," said Kirk Schell, senior vice president, Commercial Client Solutions, Dell. "Some of the design choices that matter to commercial customers are things like optimised displays that reduce power consumption and extend battery life; removable hard drives for data security; IR camera location for video conferences; Wi-Fi antennae placement and use of lightweight carbon fiber materials for durability. We even made sure the trusted Latitude keyboard wasn't compromised because we were designing a 2-in-1."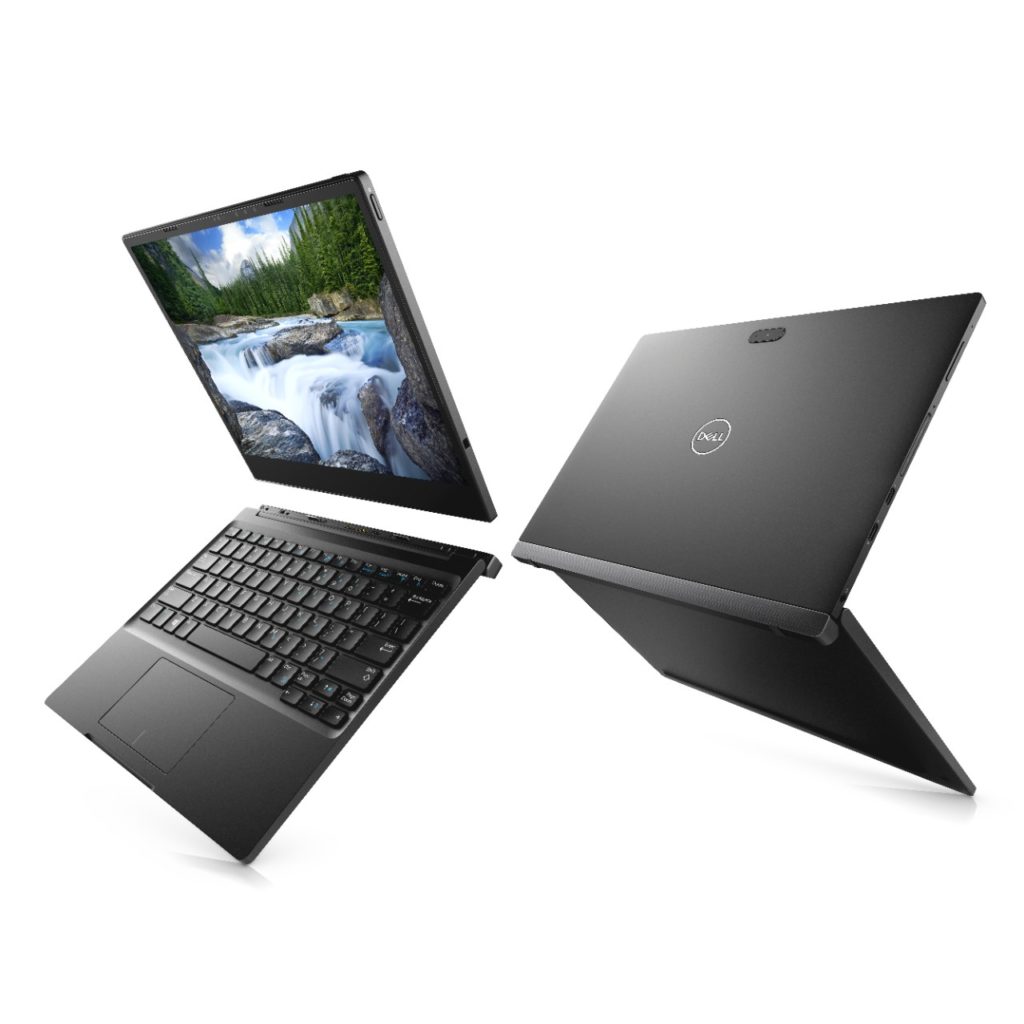 The Latitude 7000 12-inch 2-in-1 (7285) features a premium tablet and detachable keyboard design that is ideal for mobile professionals demanding the thinnest, lightest detachable 2-in-1 mobile device without sacrificing security and meeting critical business requirements such as on-site device serviceability. First unveiled at CES 2017, it's the world's first wireless charging 2-in-1 destined to modernise today's workspace by further eliminating wires. Integrating WiTricity's magnetic resonance wireless charging technology, the device is built to transform any workspace into a clutter-free environment. When combined with a Dell Wireless Charging Mat[1] and WiGig wireless dock (sold separately), users can quickly remove the 2-in-1 from the mat without the need to unplug any cables, and easily return it to the mat to automatically recharge and connect to additional wireless peripherals such as a display, wireless keyboard and mouse.
According to IDC's Worldwide 2017 Q1 Personal Computing Device Tracker, convertible 2-in-1s are taking off with business users, growing at 46 percent worldwide year-over-year.[2] Helping to drive this momentum, the Latitude 5000 12-inch 2-in-1 (5289) features a 360-degree hinge that accommodates multiple work styles – seamlessly transitioning between laptop, tablet, stand and tent modes – and delivers up to 17 hours of battery life, the longest of any convertible PC on the market.1 This August, Dell launched a new addition to this very popular design – the Latitude 7000 13-inch 2-in-1 (7389) – that delivers all of the amazing capabilities of the 5289 but feature a larger, 13-inch display. The full-touch Corning® Gorilla Glass® display on both convertibles is reflection and smudge resistant, and supports the Dell Active Pen, built with pen pressure sensing to make writing natural and smooth for today's business user.
"Commercial PCs are seeing a real renaissance in design, with form-factors like the 2-in-1 that we could only dream about just a few years ago now becoming reality," said Bob O'Donnell, president and chief analyst at TECHnalysis Research. "Dell's innovations in the 2-in-1 category, ranging from detachables to 360-degree hinge, are rooted in productivity while providing the flexibility and beautiful design that today's mobile workforce desires."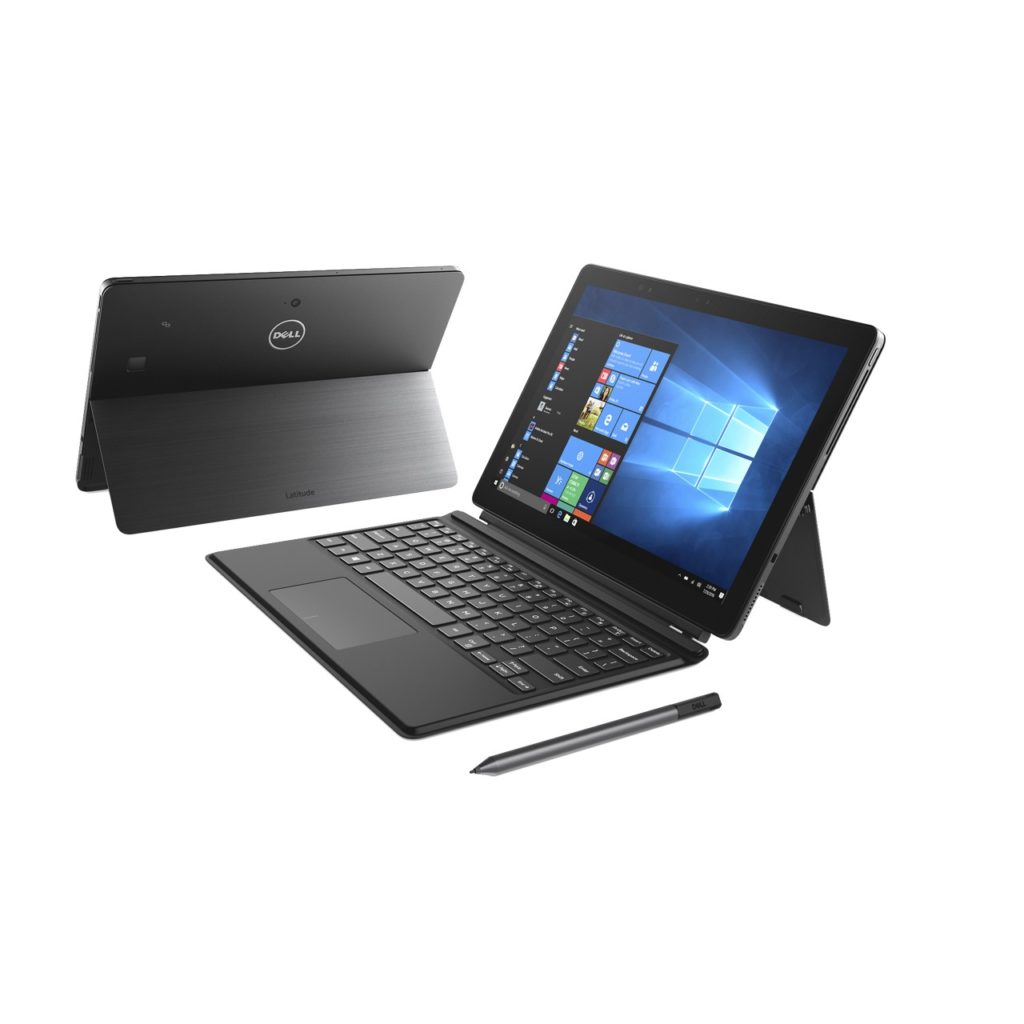 World's Most Secure PCs
Dell offers the world's most secure commercial PCs with industry-leading endpoint security solutions that include comprehensive encryption, advanced authentication and leading-edge malware protection. The new Latitude 5000 and 7000 Series 2-in-1s are built with a powerful set of security features including touch fingerprint readers, advanced authentication with FIPS 140-2 Level 3 Certification and Dell Client Command systems management tools. These built-in security features can be augmented with Dell Data Security Solutions, including Dell Endpoint Security Suite Enterprise for data encryption and advanced threat prevention in a single suite or Dell Data Guardian for file-based data encryption that protects, controls and monitors data both inside and outside of the network. Dell is the only major PC manufacturer to have a line of business dedicated to data and endpoint security. When combined with the security expertise within the Dell Technologies family of companies, including RSA, SecureWorks and VMware, Dell can offer organizations a wide range of security solutions and capabilities ranging from endpoint and data security solutions to managed security services, threat intelligence, and risk and compliance.
Pricing and Availability:
All products are available for order from Dell
[1] Dell Wireless Charging Mat is not designed for use on metal surfaces. For use with a metal surface or desktop, place the mat on a non-metal stand at least 50mm above the desktop.
[2] Source: IDC WW 2017 Q1 PCD Tracker, Tablet Historical and PCD Historical.
* Information and pictures courtesy of Dell & Cohn & Wolfe Singapore *