Jabra, a leading developer and manufacturer of communications and sound solutions, recently launched a new Evolve wireless headset for the busy and bustling open office environments.
The Jabra Evolve 75, combines wireless capability and active noise cancellation (ANC) into a portable, compact package, the first in the Evolve line up of headsets. It has been certified by most major Unified Communications platforms, such as Skype for Business, Cisco WebEx, and Google Hangouts, the Evolve 75 is also compatible with Jabra Direct – Jabra's comprehensive cloud-based software that lets users extensively customize their headset.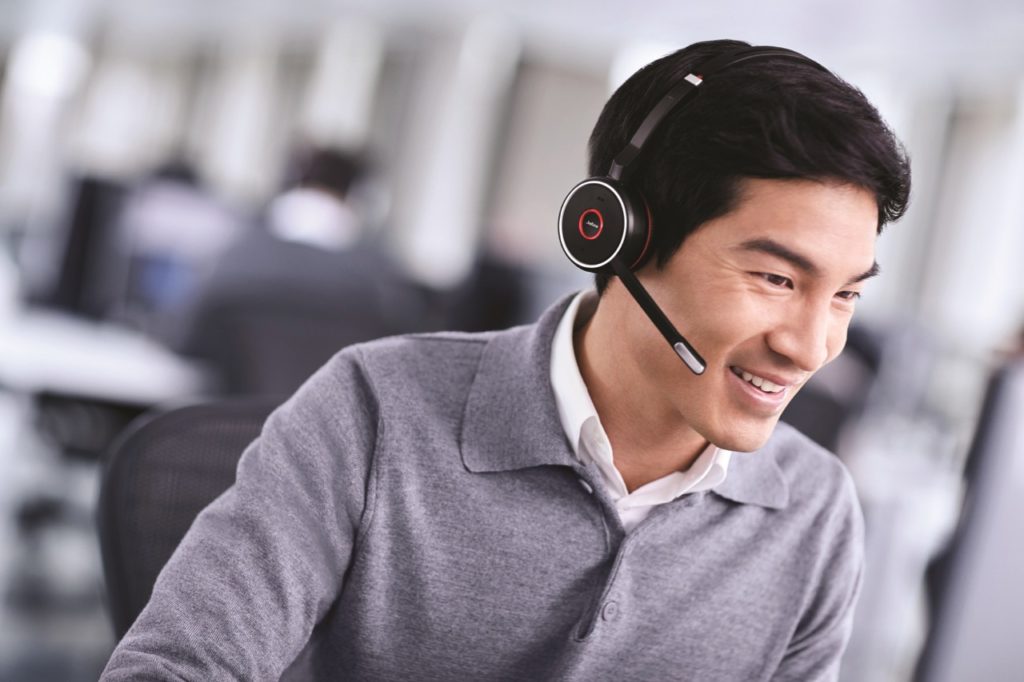 What makes the Jabra Evolve 75 unique and special, ahead of its competitors is the Open Office and Outdoor certifications from Microsoft's Skype for Business Certification Program.
To pass the Open Office test, a microphone must not pick up chatter from adjacent users, making it usable in crowded offices like call centres, where multiple people are speaking. Meanwhile, the Outdoor test pits products against several different noise profiles, ranging from a cafeteria to the inside of a car to a railway station. A headset should be able to effectively cancel out ambient noise and maintain audio clarity in all of the above situations. The Evolve 75 is thus far the only wireless ANC headset to receive both the Open Office and Outdoor certifications.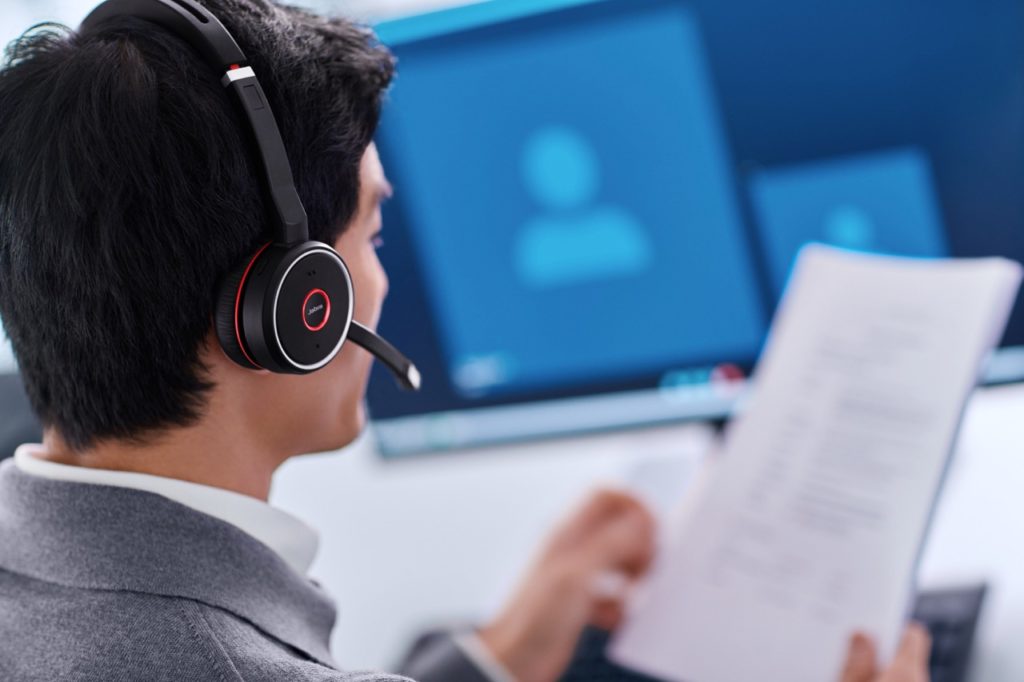 To achieve this, engineers at Jabra spent over four years developing a software solution that integrates both the boom microphone and ANC microphones to create a noise-free zone around the user, with the boom microphone as the centre point. All noise picked up by the ANC microphones in a 60-centimetre radius is recognized as background noise, and will be appropriately filtered out by the Evolve 75. The software can also recognize and transmit only when the user is speaking, ensuring optimal call quality.
Key features and specifications:
High-definition (HD) voice for crystal clear calls and music
Superior Active Noise Cancellation (ANC) and an integrated busylight to boost productivity by reducing noise and interruptions
Wireless range of up to 100 feet / 30 metres away from your laptop and 33 feet / 10 metres away from your smartphone
Flexibility to connect two Bluetooth devices at the same time for calls and music – meaning for example both a computer and a smartphone
Integration with leading Unified Communications (UC) platforms including Skype for Business and Cisco certification
Up to 15 hours of battery life
All-day comfort leather feel ear cushions and an on-the-ear wearing style for all day comfort
Discreet boom-arm: Boom-arm can be clipped into the headband when not on calls
Listen-In: Easy to reach button on ear cup to hear announcements without removing the headset
Optional charging stand: Easy charging and docking comes with an optional charging stand to eliminate battery concerns
Pricing and availability:
The Jabra Evolve 75 is available at an MSRP of SGD 512.53 (incl. charging stand) and SGD 434.42 (excl. charging stand).
For more information, visit www.jabra.com/evolve75
* Information and pictures courtesy of Jabra and GLOO PR *