Logitech recently announced two new devices to their gaming gear family, the Logitech G560 PC Gaming Speaker and Logitech G512 Mechanical Gaming Keyboard. If you are into gaming, these two new devices from Logitech would definitely interest you.
Let me share with you more information on the Logitech G560 PC Gaming Speaker and Logitech G512 Mechanical Gaming Keyboard:
Logitech announced two new additions to their family of high-performance gaming gear. The Logitech® G560 PC Gaming Speaker is the first dedicated gaming speaker system with advanced Logitech G LIGHTSYNC™, a technology that synchronizes both light and sounds to gameplay. Joining the speaker is the new Logitech® G512 Mechanical Gaming Keyboard. The Logitech G512 also features LIGHTSYNC RGB, provides the choice of two Romer-G™ mechanical key switches and comfortable experience. Logitech G continues to expand its range of high-performance gear that is purpose-built for the needs of gamers, and push innovation in RGB to new immersive levels.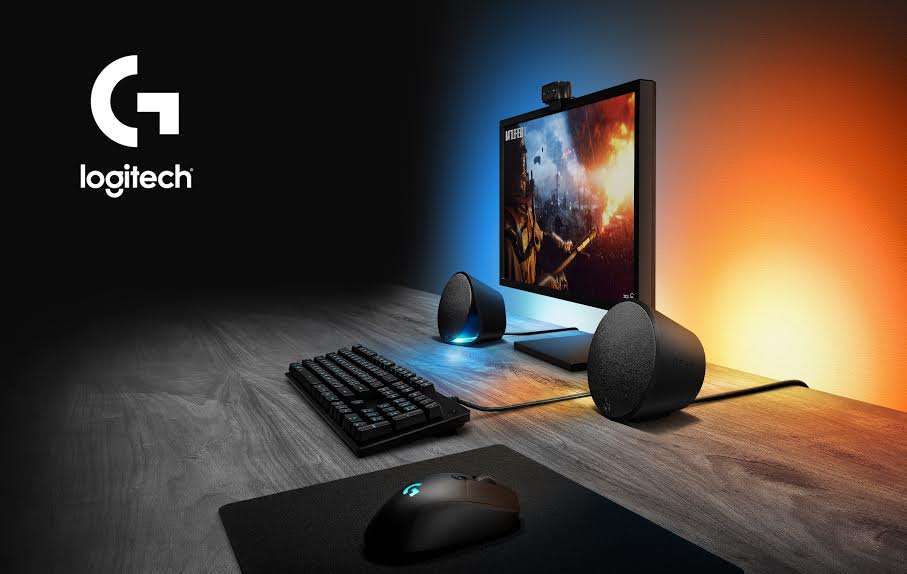 Key Features
LIGHTSYNC: RGB Light + Sound Driven by Games: Experience new levels of intensity while gaming. LIGHTSYNC RGB immerses you into the action with automatic, game-driven lighting effects that react to many popular games. LIGHTSYNC will blast light to match in-game explosions, approaching enemies, damage taken, healing done, new worlds visited and much more.
Audio Visualizer: RGB Lighting Driven by Music: See your music. Connect via Bluetooth®, 3.5 jack or USB, and the built-in Logitech G560 Audio Visualizer activates to bring your music to life. Low-volume response is a soft breathing effect. High-volume lighting pulses to the beat — rear lights take the bass and fronts take mids and highs. Connect via USB and use Logitech Gaming Software to customize lighting color and effects*.
240 Watts Powerful Sound with 2.1 Setup: Feel the explosive action from 240 Watts Peak (120 Watts RMS) power feeding the down-firing subwoofer and two satellite speakers with lightweight, high-strength metallic drivers. Hear every detail as game and sound designers intended from this 2.1 speaker system. And, from a wide range of angles, thanks to the unique driver design delivering a huge soundscape.
DTS:X Ultra® Surround Sound: Next-Gen Positional Audio: The intensity you want and the edge you need from precise positional audio. DTS:X Ultra renders a 3D soundscape for games, so you hear your gaming environment from every angle. With DTS:X Ultra, multi-channel music sources such as 5.1 or 7.1 surround become a multi-dimensional experience, as each channel of the mix takes a unique position for heightened realism.
One Speaker for All Your Audio: Enhance your rig with a versatile, easy-access audio solution. The Logitech G560 connects to and mixes multiple sources: USB, 3.5mm and Bluetooth. A USB connection is required for true digital audio, LIGHTSYNC RGB and DTS:X Ultra surround sound. With Logitech Easy-SwitchTM, you can seamlessly switch between up to four connected devices.
Pricing and Availability
The Logitech G560 PC Gaming Speaker and G512 Mechanical Gaming Keyboard are expected to be available at global retailers beginning April 2018 for suggested retail prices of $329.00 and $189.00, respectively. The keyboard is available in two colors, Carbon which is available worldwide and Silver (Romer-G Tactile only), available in select markets. For more information, please visit our website, our blog, or connect with us @LogitechG.
* Information and picture courtesy of Logitech G and SPRG *