TOSO, Japan's number one curtains and blind tracks manufacturer is now in Singapore, with the world's first TOSO Gallery in Singapore, in partnership with mc.2. TOSO has presence in over 17 countries, they are the top choice of five-star hotels all over the world, from The Ritz Carlton and Park Hyatt Shanghai to The Peninsula, Westin and more. Besides that, TOSO curtain tracks and Roman shades are also fixtures at the Taj Mahal Palace and Towers.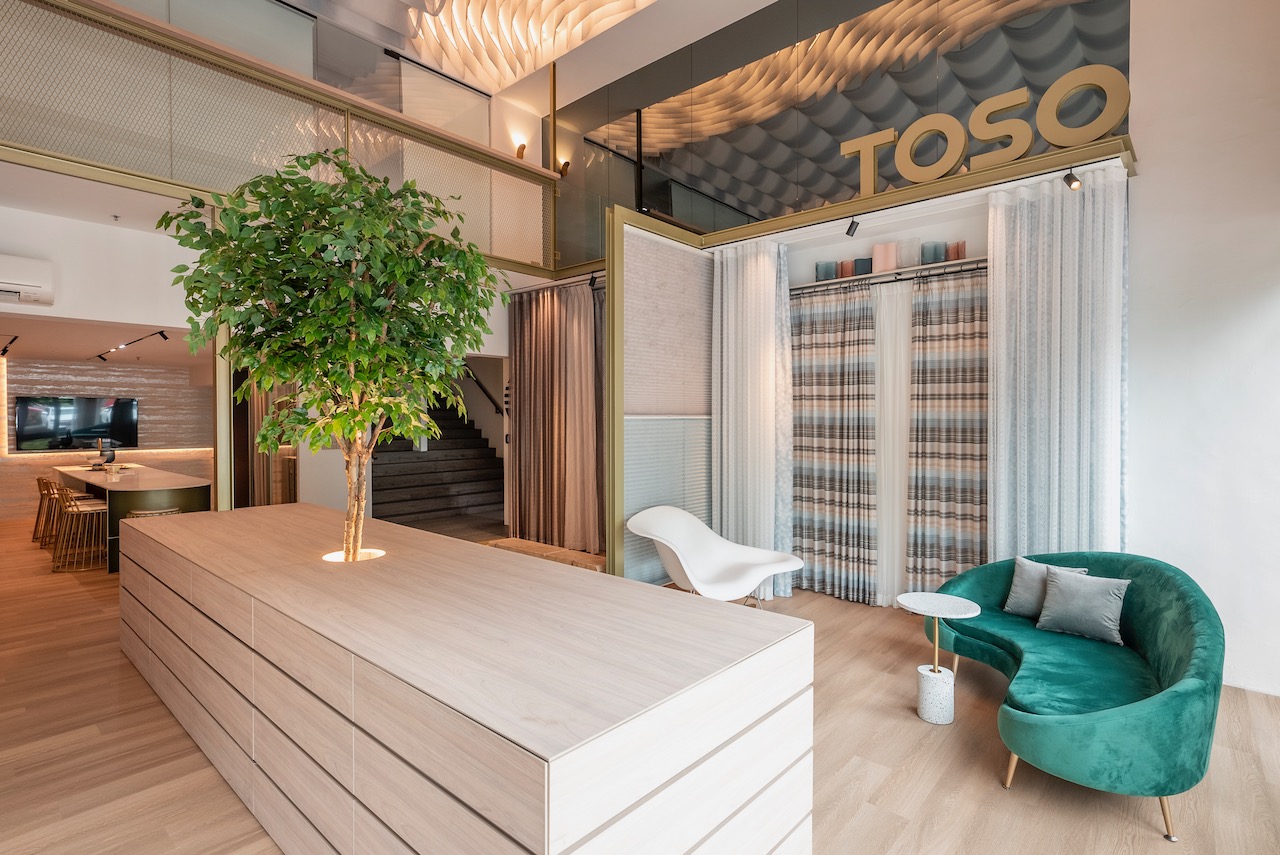 TOSO is a traditional Japanese company with over 70 years of history in a traditional trade of blinds and curtains. This is TOSO's first bold move to set up a gallery for retail customers to be up close and personal with their blinds and curtains, for the shoppers to touch, feel, and experience its superior quality products and technology. The new gallery at mc.2 will span 2,000 square feet and display over 20 selections of blinds and curtain tracks in live sizes for demonstration. Each selection is a testament to TOSO's Japanese design, production, and quality assurance.
TOSO Gallery is the first of its kind, they are expected to revolutionise the way retail consumers browse and purchase their blinds and curtains.
One-Stop Place for the largest TOSO range
The TOSO Gallery at mc.2 in Singapore will house the largest range of TOSO product range of blinds and curtains in one location, with over 20 selections on display. Their products will be integrated in various home settings simulating a Japanese home for shoppers to easily visualise what they would be like in their home. The spaces are styled by top Japanese interior designer Sangetsu, ranging from styles that are modern, classic, natural, minimal, vintage cool Japanese and even Scandinavian to suit different customers' tastes and preferences.
Exclusive Product Displays made possible only at TOSO Gallery
When you visit TOSO Gallery at mc.2, you can look forward not only to an immersive experience into the Japanese home lifestyle, they also have exclusive products that are launched and sold exclusively here.
Wood Blinds
TOSO Wood Blinds are made from all-natural sustainable wood. The Vintage Range comes in two styles – California and Brooklyn – each embossed and scratched to give it a worn-in look for coziness and a matte color palette. The Water-Resistant range is perfect for the outdoors to take on rain and shine while still staying stylish. The Motorized range is convenient for the home, a key illustration to TOSO's technology for homes that are stylish and easy to maintain and maneuver.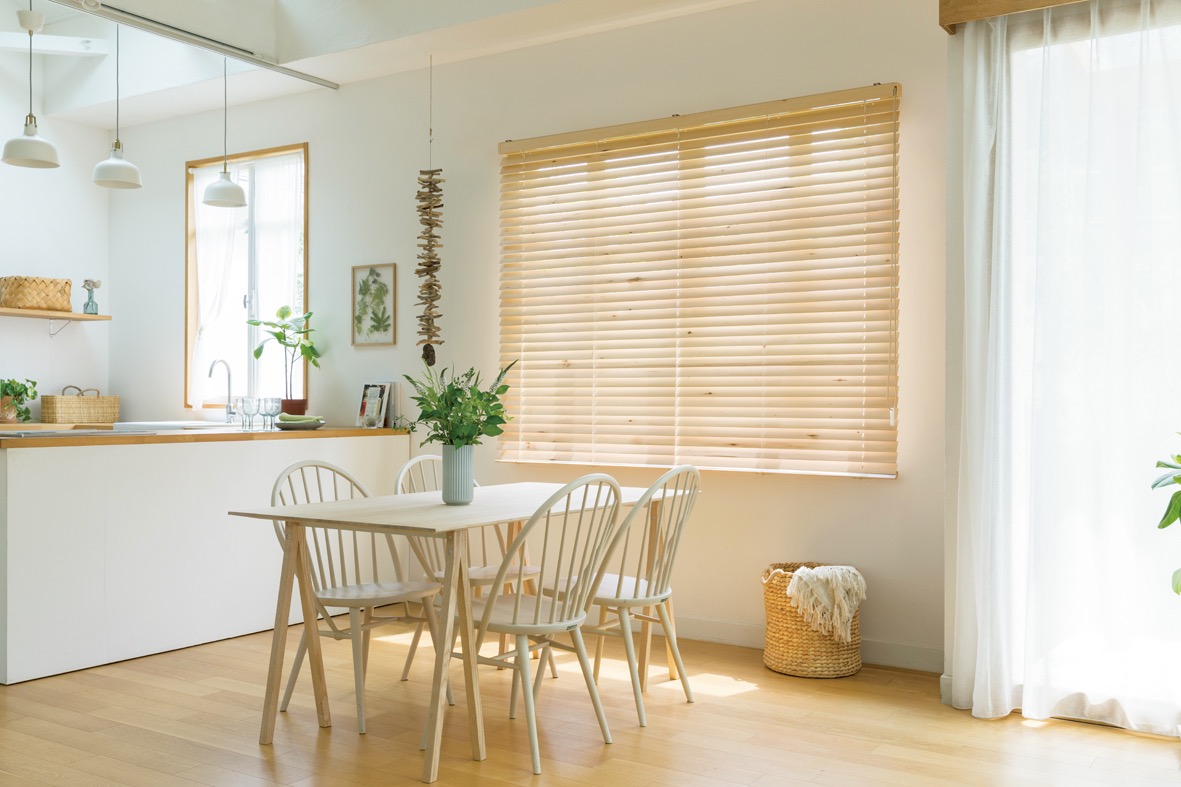 Ciero Ceiling Rails
The Ciero Ceiling Rails are created to change a room with a sense of openness by replacing traditional walls with curtains for more space and movement. The Ciero Cloud attaches itself directly to the ceiling for a neat and flat design, while the Ciero Line embeds itself into the ceiling in a hidden groove, so it blends into your space.
TOSO Roman Shades
TOSO Roman Shades is a one blind system can manipulate two different fabrics with only one chain. Not only windows can look stylish and modern, but homeowners can also enjoy different curtain fabrics for different moods, within just one product. The shades can also be installed for a maximum width of 4m, which is one of the widest lengths to be achieved for indoor blinds.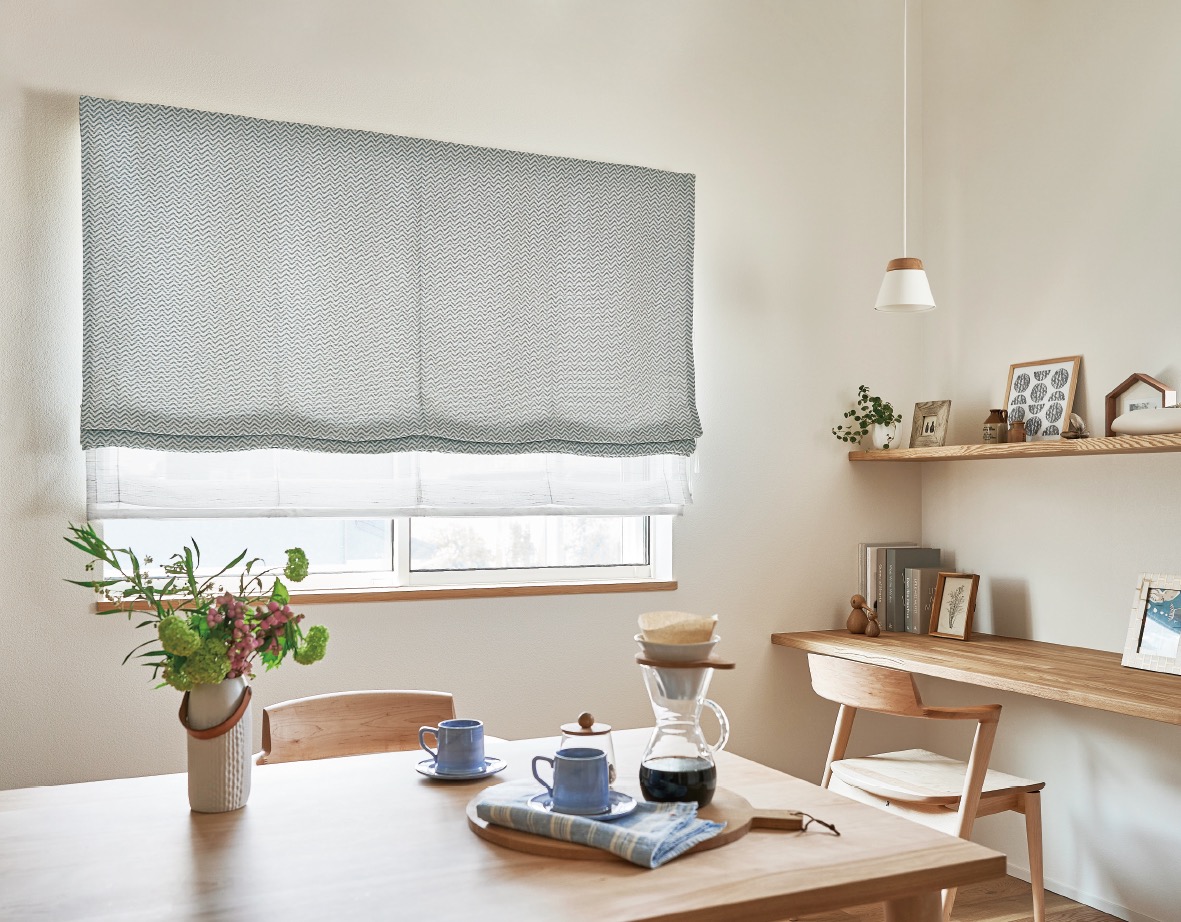 Supertrac Skylight
Their motorized blinds are designed for skylight windows. This product is going to be displayed for the first time in Singapore and can only be done through a proper gallery space for better visualization. For such blinds, TOSO believes that quality is key, as the maintenance of blinds at such a high level is costly and cumbersome. With TOSO, home and building owners can enjoy a peace of mind.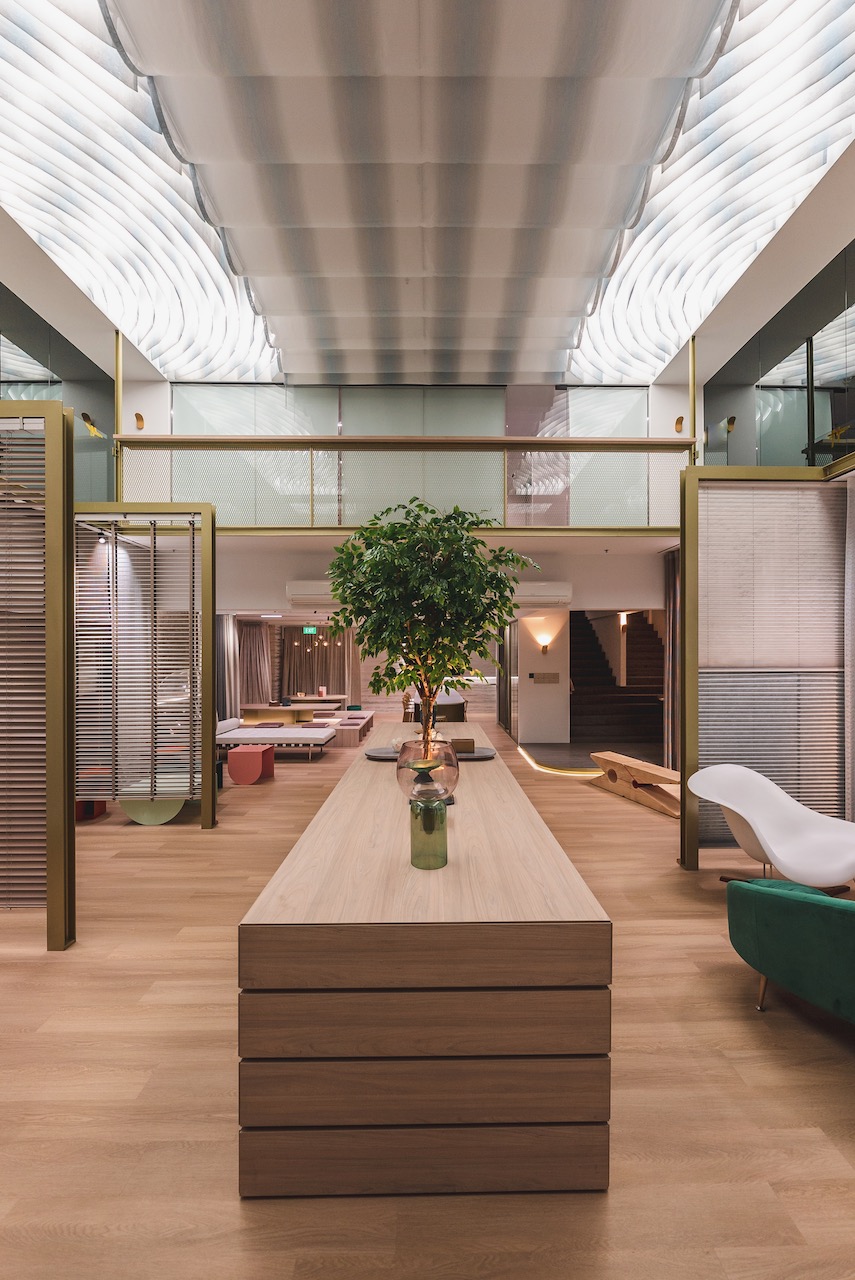 Made in Japan with strict Quality Assurance 
Japan has one of the highest quality assurance standards in the world for all their products and services. TOSO has been a leader in the industry, they hold on the simple belief of offering excellent quality products that stays ahead of the competition with constant innovation.
In Singapore, hotels such as the Fullerton Hotel, Shangri-La Hotel and more have had TOSO curtains installed since the start of their operations, and they are still enjoying the benefits of its lasting quality till today.
TOSO Gallery is its latest personification of all its values with all products and systems being proudly made in Japan. Every single product that has been produced and sent to customers has been strictly checked manually by a team of trained specialists.
At the TOSO Gallery, customers can also find the largest selection of Japan's largest supplier for fabric and wallpapers by Sangetsu. All these products are fabricated directly in Japan for quality assurance.
A short visit to TOSO Gallery at mc.2
Thanks to mc.2 and Brand Cellar for the invitation, I went for a short visit to TOSO Gallery at mc.2, checking out their range of TOSO blinds and curtains inside their world's first TOSO Gallery. As a fan of Japan, the country, their culture, heritage, technology products and services, artworks etc, I was impressed by quality and diversity of TOSO blinds and curtains.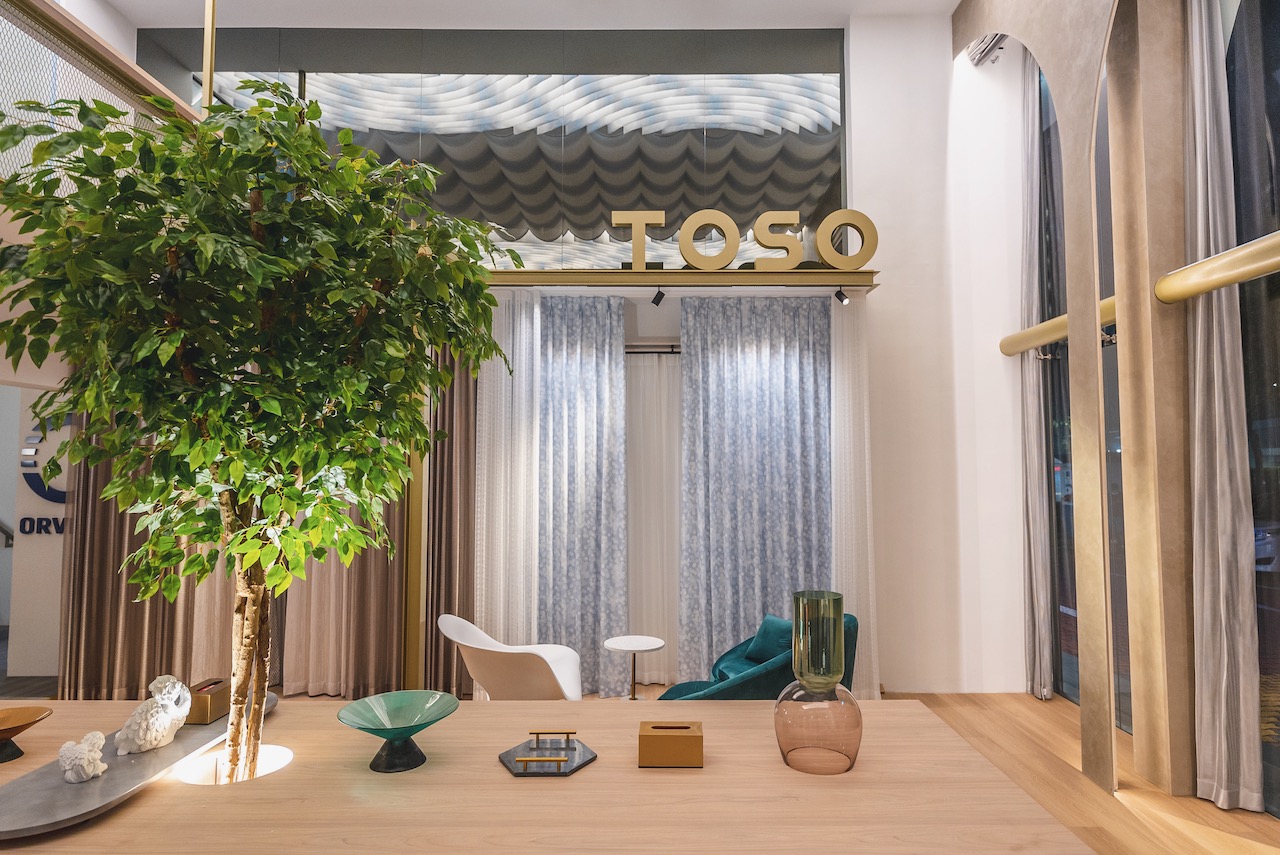 For home owners or home owners to be, if you like a Japanese style, Zen or minimalist style design for your home, selecting TOSO blinds and curtains are going to be part of the home furnishing setup that you want to have in your home, along with the Japanese/Zen style interior design and other furniture too.
Do share with your family, loved ones, relatives and friends, who are home owners or home owners to be, especially those that are interested in Japanese style furnishing, design and products for their home. TOSO blinds and curtains could be the part of their home furnishing transformation into a Japanese/Zen style of living.
* Information courtesy of mc.2 and Brand Cellar *