Casio Singapore introduced five limited edition EDIFICE models to its range of motorsports-inspired EDIFICE timepieces, in celebration of Casio's partnership with the four-time World Constructors Champion, Infiniti Red Bull Racing. The commemorative series is designed based on two popular EDIFICE models,theEFR-534 andEFR-537,and sports the signature team colours of Infiniti Red Bull Racing.
EFR534RB-1A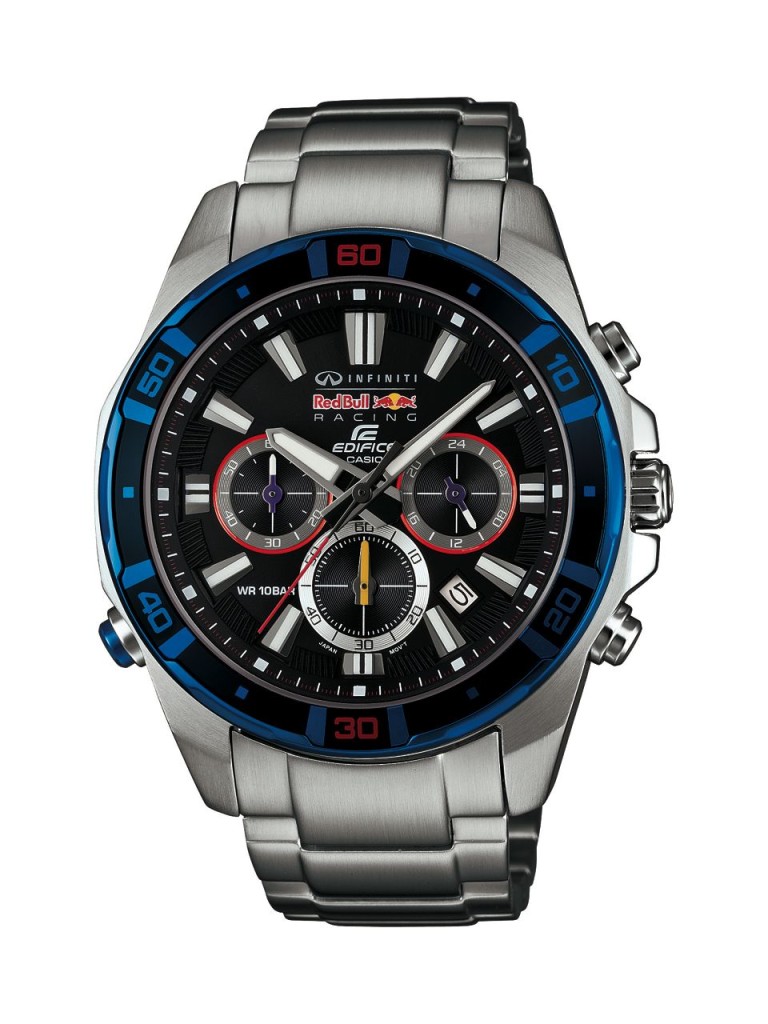 "Casio is celebrating five successful years of partnership with Infiniti Red Bull Racing as its official partner since 2009. The EDIFICE series is designed with cutting-edge technology and precision that reflects the pinnacle of motor sports. These limited edition collaborative timepieces are not only stylish, but also represent Casio's strong relationship with the champion racing team," said Mr Shunichi Watanabe, Managing Director, Casio Singapore. 
Out of the five new collaborative models, three are based on the EDIFICE EFR-534 equipped with EDIFICE's Super Illuminator, a high-intensity LED light that brilliantly illuminates the dials. The other two models take the form of the EDIFICE EFR-537 featuring EDIFICE's Neon Illuminator technology, a black LED light that coats the dialsto providea radiant nighttime glow. Each watch sports the signature Infiniti Red Bull Racing team logo emblazoned on watch face making it a must-have for avid fans of the winning Formula One®racing team.
EFR537RB-1A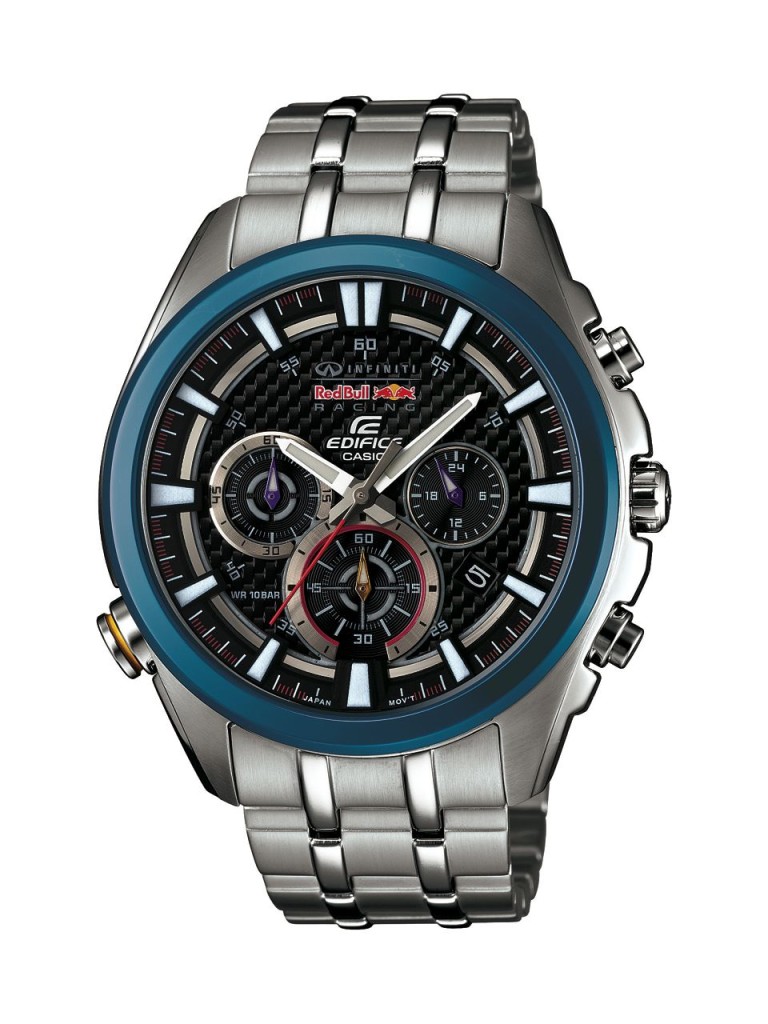 Four-time Formula One®champion and Infiniti Red Bull Racing team driver, Sebastian Vettel, said, "The new collection looks great! I like the use of the Infiniti Red Bull Racing colours, theblue in particular, which is a cool feature in the team's garage this year".
Centered on the concept of "Speed and Intelligence", the EDIFICE series personifies the essence of racing and speaks to adrenaline chasers and racers at heart. The limited edition models are also water resistant up to 100 metres and built with practical features such as a 1-second stopwatchfunction for utmost precision.
Christian Horner, Team Principal of Infiniti Red Bull Racing added,"Time is vital in Formula One, everything runs to a schedule whether is it race sessions, production lines, build programmes or events at the race track. Casio's launch of the new collection of Infiniti Red Bull Racing EDIFICE watches is perfectly timed, with all of the new design regulations with Formula One and a new driver line up, we all look forward to sporting our new watches and building upon the success of the current partnership."
EFR-534RBK-1A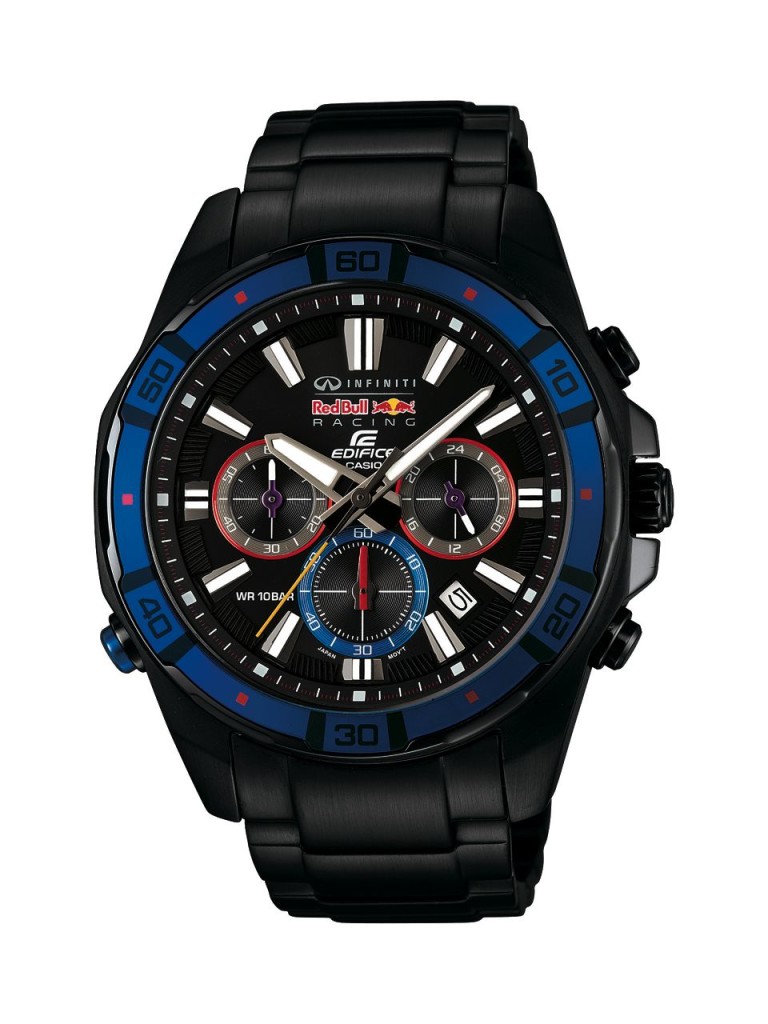 EFR-534RBP-1A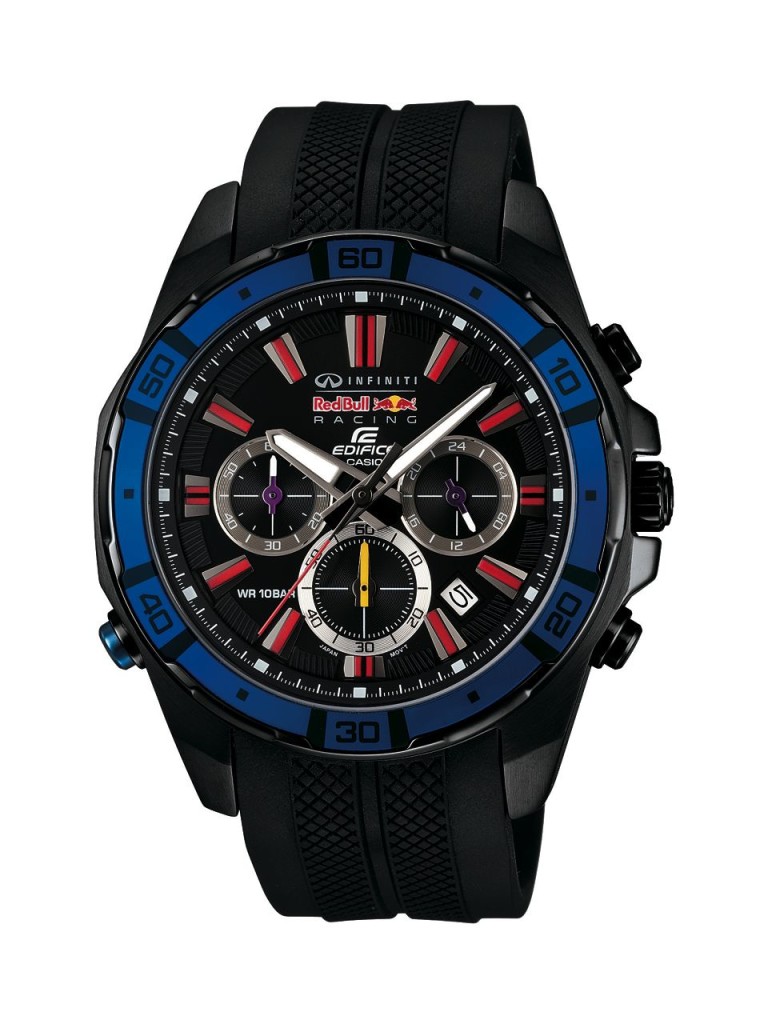 EFR-537RBK-1A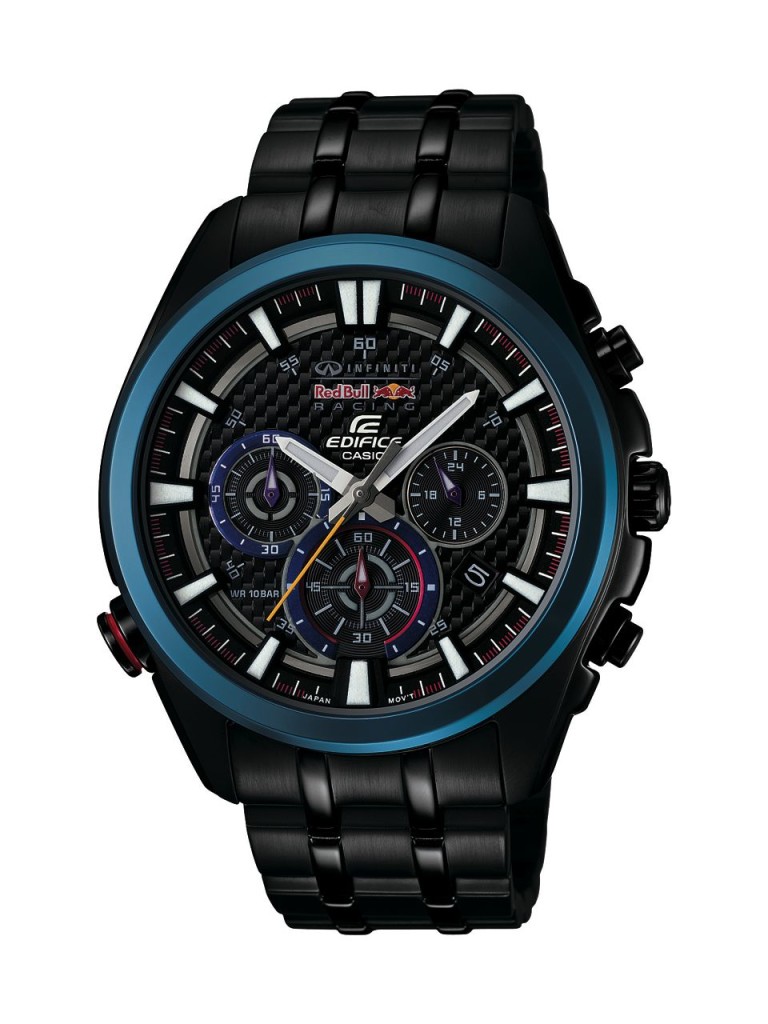 Motorsport fans in Singapore can start suiting up in preparation for the night race in Singapore later this year with the new collection available at all G-FACTORY, G-FACTORY PREMIUM stores and selected Casio authorised retailers island wide from 13 May 2014.
The EFR-534RB range comes in a choice of silver (EFR-534RB-1A) or black (EFR-534 RBK-1A) with a stainless steel band and black with a resin band (EFR-534RBP-1A). TheEFR-537RB comes in silver (EFR-537RB-1A) and black(EFR-537RBK-1A), both fitted with a stainless steelband.
The new watches are retailing at the Suggested Retail Price of –
– SGD259.00 (EFR-534RB-1A and EFR-534RBP-1A)
– SGD339.00 (EFR-534RBK-1A)
– SGD299.00 (EFR-537RB-1A)
– SGD349.00 (EFR-537RBK-1A)
* Information and Pictures Courtesy of Casio Singapore and Ogilvy Public Relations *