Acer Day 2023 – #AceYourWorld
The annual Acer Day celebration is back for its 7th year with an exciting line-up of activities and promotions to look forward to. Acer Day 2023 – #AceYourWorld is the theme for this year, this is all about empowering and motivating individuals to achieve their goals and reach their fullest potential through technology. Acer is showcasing innovative products that are designed to help enhance productivity and elevate the digital experiences of various personalities and lifestyles. Whether you are a student, gamer, professional, or entrepreneur, Acer Day 2023 encourages everyone to take charge of their destiny and make their own mark in the world.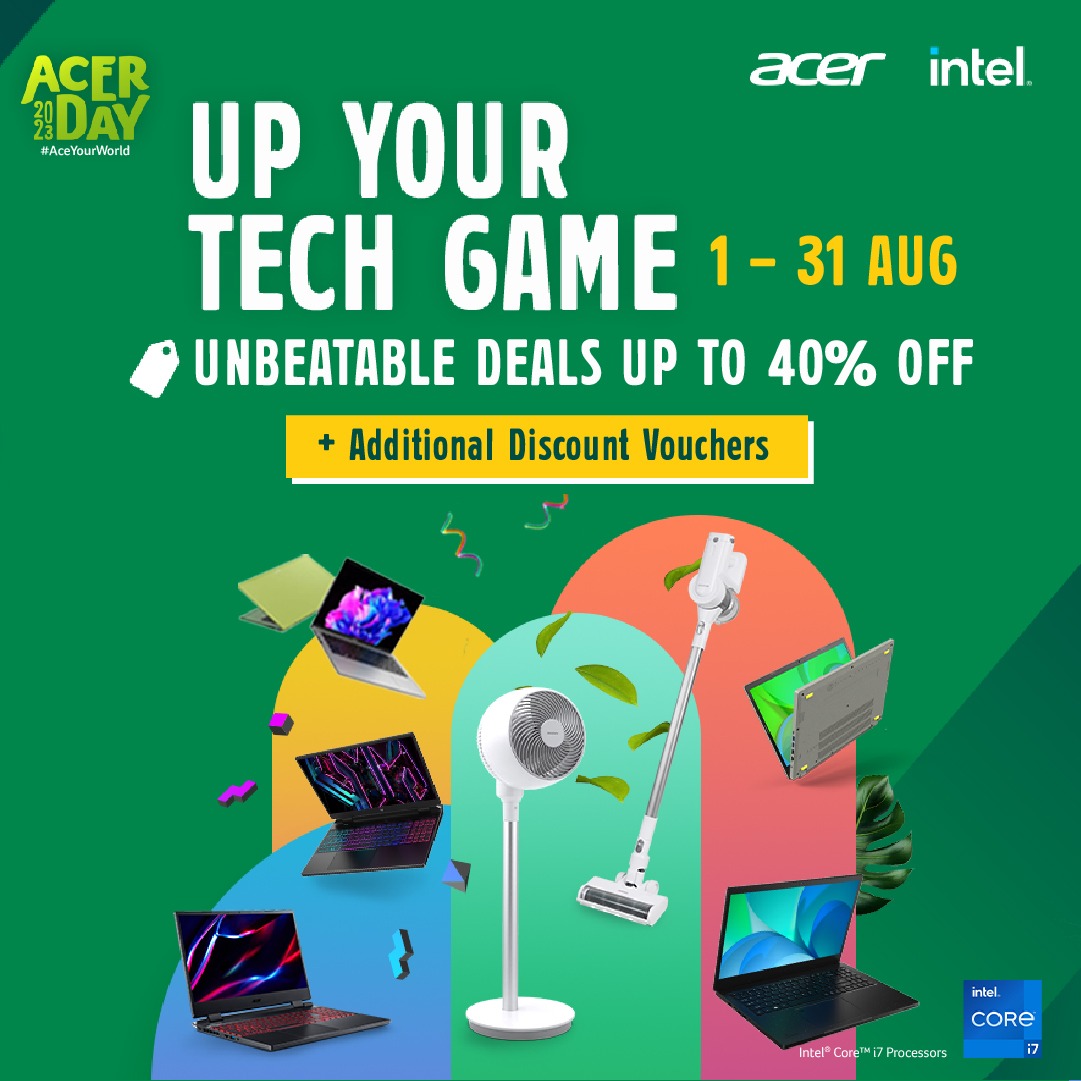 "As a brand that aims to break barriers between people and technology, Acer is committed to providing individuals with the tools they need to better achieve their goals in life," said Andrew Hou, President of Pan-Asia Pacific Regional Operations, Acer. "Through this year's celebration, Acer hopes to showcase how its innovations continue to elevate users' experiences and unlock opportunities for greater outcomes."
What can we expect from Acer Day 2023?
What can customers expect from Acer Day 2023? Here's a sneak peek at what you can expect!
Week 1  – Storewide Discounts across all product categories
Week 2 – Exclusive Thin and Light Laptop Deals featuring Swift Go series
Week 3 – Exclusive Gaming Deals featuring Nitro and Predator series
Week 4 – Exclusive Lifestyle Deals featuring Acerpure Products
Acer Day 2023 information
For more information about Acer and Acer Day 2023, please visit Acer's official website, and follow its social media on Facebook.
Happy Acer Day 2023 shopping with Acer! There are many innovative technology products from Acer that are able to empower and motivate you with your productivity, and elevating your digital experiences!
* Information and picture courtesy of Acer Singapore and Gloo *