Ariston Andris2 Range – WiFi-enabled Smart Water Heater
The water heater is a common household appliance and most households would have a water heater in their homes nowadays.  Having a water heater at home in tropical hot and humid Singapore is useful, especially when you want a warm shower at night to soothe and relax your aching and tired body from a long day at work.
Recently, I was introduced to a modern water heater brand, ideal for the modern home today, it's a WiFi-enabled smart water heater by Ariston. At the recent Ariston Andris2 smart water heater event, I had a better and more in-depth understanding and knowledge of Ariston, their history, quality materials used and their complete range of water heater solutions for your home, from the basic water heater to the WiFi-enabled smart water heater.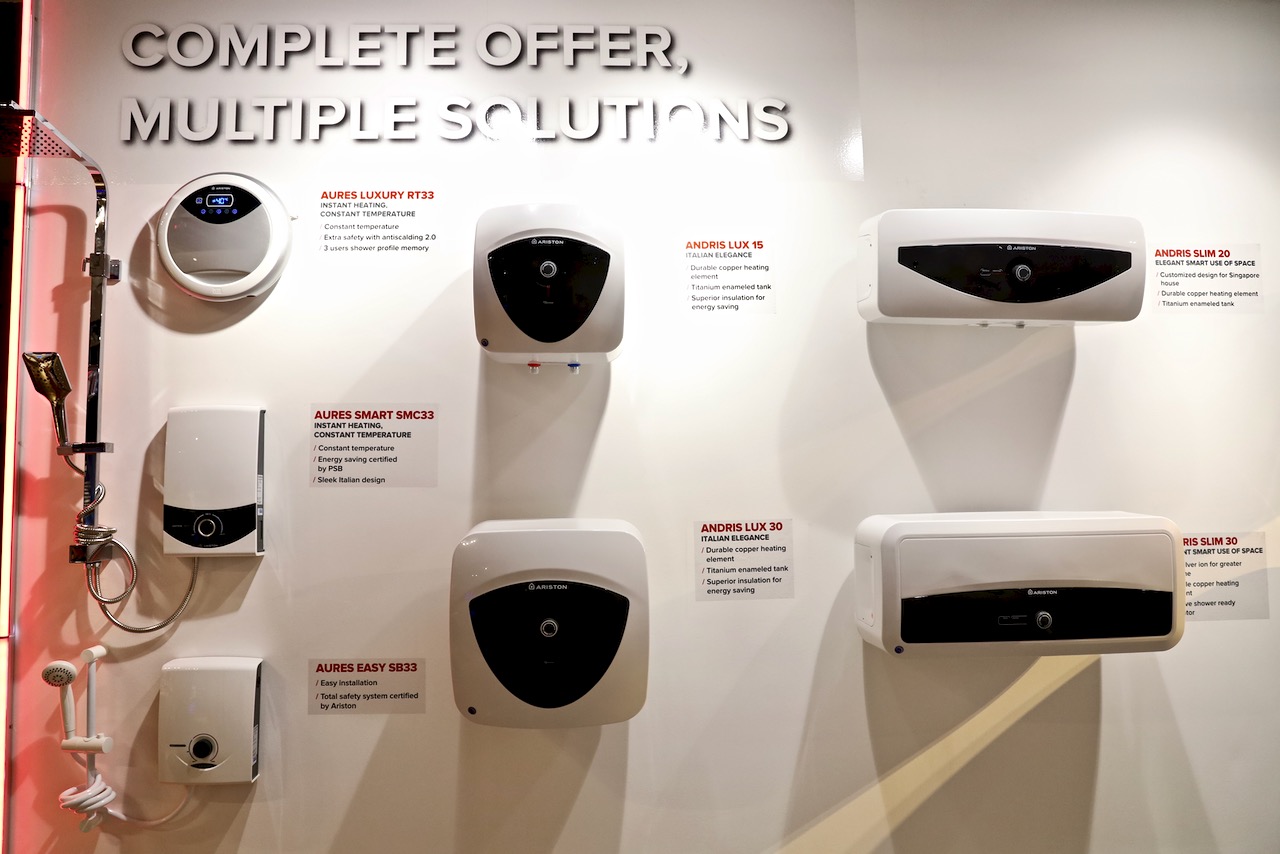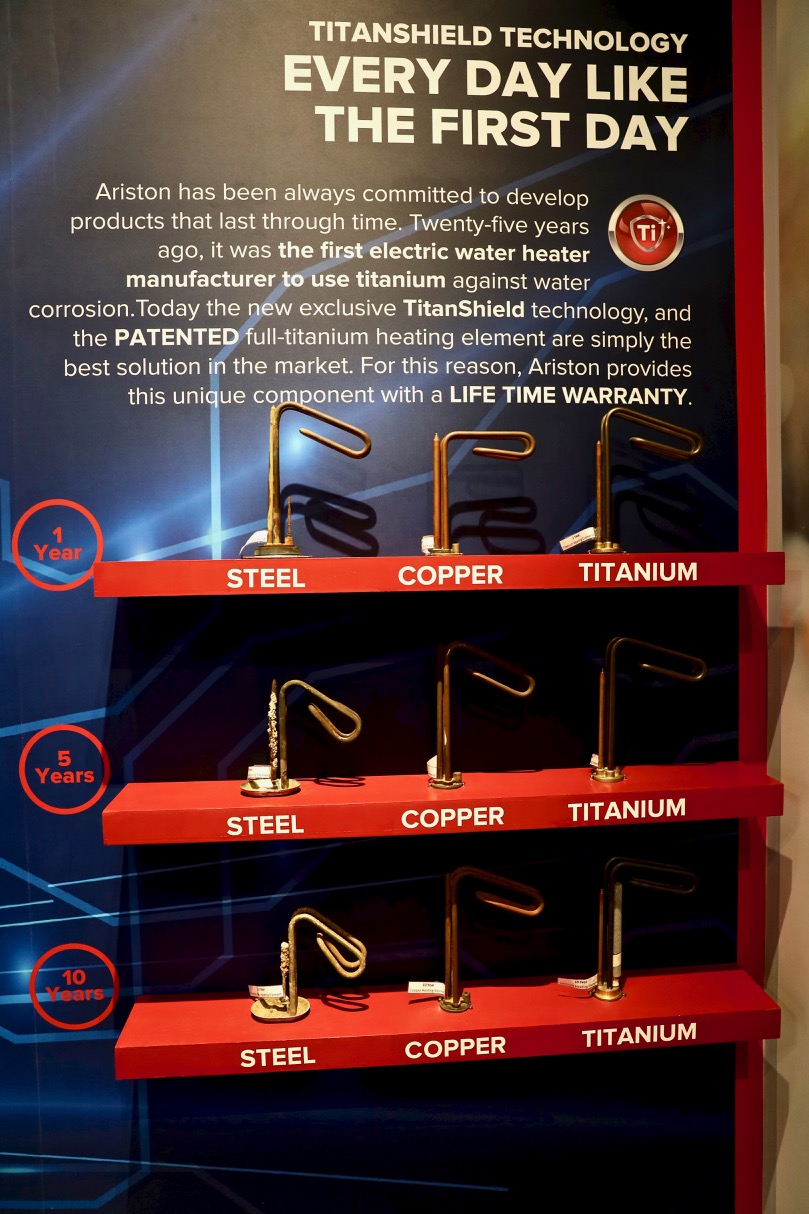 Before I start to share more information and details on the Ariston Andris2 range of smart water heaters, Ariston displayed their range of water heaters available in their line-up. There was a water heater that caught my attention, I was kind of attracted to the barrel/drum water heater (maybe I am a bit more old school) although the Ariston Andris2 WiFi-enabled smart water heater makes more sense, practical and useful in our modern and technologically connected living world today.
Let me introduce Ariston Andris2 range of smart water heaters:
Ariston proudly announces its whole new technology in storage water heaters through the Ariston Andris2 range.This new range of Andris2 storage water heaters are equipped with a revolutionary smart technology, a renewed luxury design and a patented titanium heating element. The Andris2 range includes the models Andris2 Top, Andris2 Lux, and Andris2 RS.
"As global leader in water heating Ariston well understands customer's desire for durability, safety, energy saving and design." Said Mr. Vito Saracino, Managing Director of Ariston Thermo Asia Pacific. "The Andris2 range is a unique synthesis of all this. Furthermore, the versions with smart technology and Wi-Fi features bring the shower comfort to a level that no other water heater in the world can reach. We are proud of this small masterpiece, result of years of experience and hard work by Ariston engineers and Italian designers". 
The whole new Andris2 range come with the following patents, allowing this range to stand out from other models in the market.
Long-lasting Titanium Heating element with lifetime warranty (

only for Andris2 Top and Andris2 Lux

)
Energy-Saving with smart ECO-EVO technology (

only for Andris2 Top

)
AG+ Silver Ions with

antibacterial properties for greater hygiene
Andris2 Top Wi-Fi with Smart Control Technology
The premium Andris2 Top model is the first WiFi-enabled storage water heater in Singapore with dedicated app controls. With Ariston's first-in-the-market remote control Aqua Ariston Net App for water heating, you will have total control whenever and wherever you are. Connecting you conveniently with your Andris2 Top smart water heater, comfort and energy savings are now at your fingertips. Enjoy an absolute peace of mind together with savings up to 25%*with this new Smart Control Technology. Hot water is now available, whenever you want.
With the following features, the Aqua Ariston Net App increases user comfort and convenience by leaps and bounds:
Comfort
Have shower-ready notifications sent to your mobile for hot water
Find information on the next available shower timing
Receive constant up-to-date information about water temperature
Energy Saving
Turn the product on and off
Set a weekly schedule to have hot water only when necessary
Receive energy consumption reports to continuously monitor your own habits
The integrated auto-learning software ECO EVO installed in Andris2 Top learns your habit day after day and is able to recall your daily habits to deliver hot water right when you need it.
ECO EVO is the most innovative energy saving algorithm used worldwide by Ariston to reach the top energy ratings.
*Estimated savings on daily basis, compared to Ariston standard mechanical product.
Ariston Andris2 Lux and Andris2 RS with Sleek and Beautiful Italian Designs
Alongside Andris2 Top, Ariston is also launching two new models Andris2 Luxand Andris2 RS. While all Andris2 models offer a superior temperature control, the smart Andris2 Top and Andris2 Lux models use a brand-new powerful chip to constantly measure the water temperature.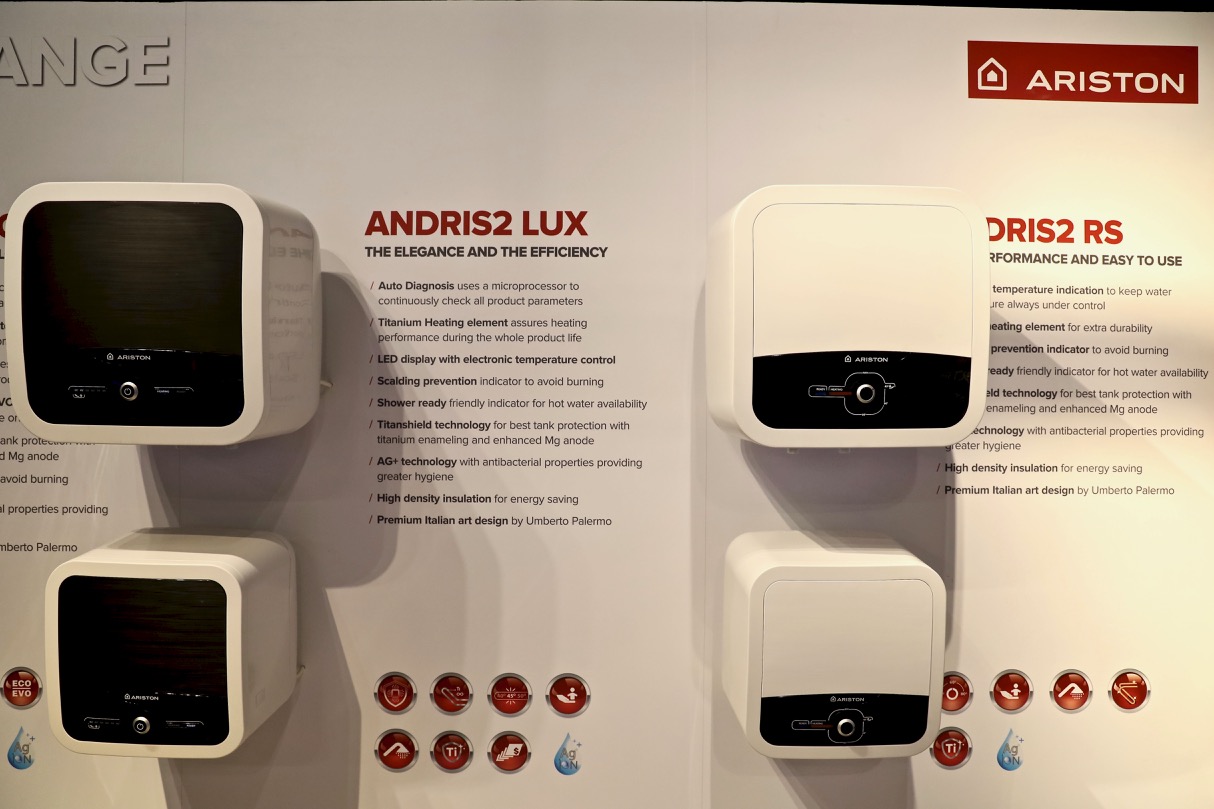 Ariston has always pride itself in developing durable products that last through time. It was the first water heater manufacturer to use titanium against water corrosion. Today, all of Andris2 models are made with super-ecologic insulation materials and boast a new exclusive Titanshield technology for best tank protection with titanium enameling and enhanced Mg anode. The patented full-titanium heating element is the best solution in the market which assures top heating performance during the whole product life. To prove product durability, this unique component in Andris2 Top & Lux range comes complete with a lifetime warranty.
Beautiful, clean and modern lines define the Italian design by renowned art designer Umberto Palermo. Possibly the best-looking water heaters out there, the Andris2 range come in aesthetically pleasing monochrome colours that will look stunning in any bathroom. The sleek and minimalistic design does not take up too much space in the bathroom, a great trait especially since bathrooms are now getting smaller. After all, a compact water heater means a less cluttered and a more spacious bathroom.
The table below summarizes the highlights of each model under the Andris2 Range.
Andris2 Top
Andris2 Lux
Andris2 RS
Highlights
Smart Control Technology
The Elegance and the Efficiency
High Performance and Easy to Use
SMART functioning with ECO EVO (Patented)

–   Reduces energy consumption without compromise on comfort

•
 
Precise Temperature Control
•
•
•
Auto Diagnosis

–   Uses a microprocessor to continuously check all product parameters

•
•
Titanium Heating Element (Patented)

–  Assures heating performance during the whole product life. This feature comes with Lifetime Warranty.

•
•
 
Titanshield Technology

–   For best tank protection with titanium enameling and enhanced MG anode

•
•
•
Scalding Prevention Indicator

–  to avoid burning

•
•
•
AG+ Technology (Patented)

–   with antibacterial properties providing greater hygiene

•
•
•
LED Display with Electronic Temperature Control
•
•
 
Premium Italian art design
•
•
•
Integrated WiFi
•
 
 
Available Sizes (Prices)
30L (S$459)
30L (S$399)

15L (S$369)

30L (S$299)

15L (S$269)

Availability
October 2019
April 2019
April 2019
If you are getting a new home or renovating your home and you are planning to install/replace a new water heater in your home, do check out Ariston Andris2 Top WiFi-enabled smart water heater! Do share this news with your family, relatives and friends! Pass It On and Pay It Forward!
*Information and details courtesy of Ariston Thermo and Brand Cellar *