The invention and evolution of a smartphone, powered by modern technology over the decades have changed how we work, live and play, becoming a device/tool that we cannot live without. From an internet on our hands, a communication device, to a camera in our pocket, a new technology era is coming to smartphones, in the form of Artificial Intelligence (AI) technology, that can help to improve our daily life. Samsung Electronics has entered into the world of AI powering their Galaxy smartphones. It's coming soon – a new era of Galaxy AI, here's a glimpse. AI technology has received a lot of attention lately, yet its full potentials and benefits have not entered into mobile technology. Samsung Galaxy is about to change all that.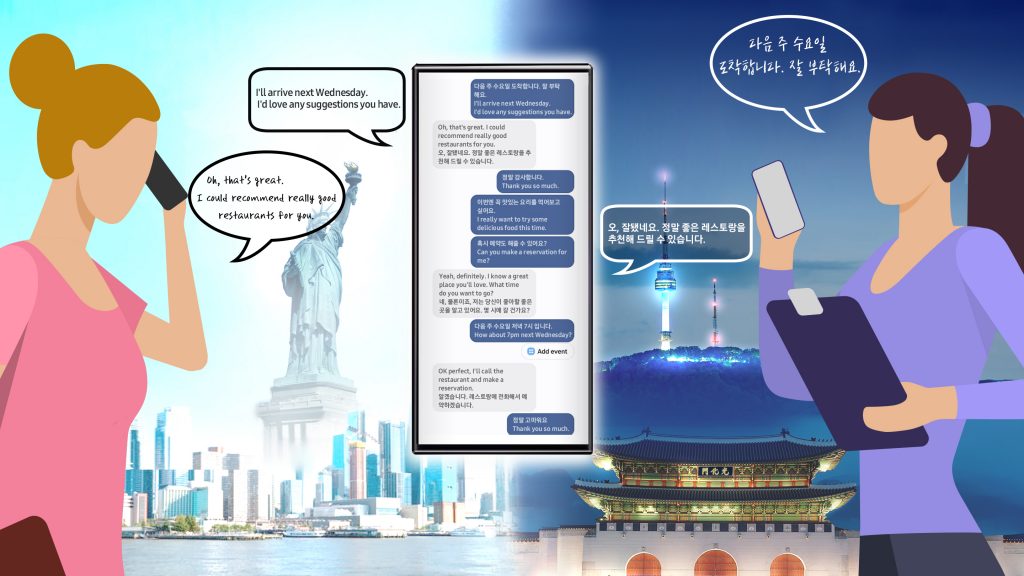 Galaxy AI
Galaxy AI is a comprehensive mobile AI experience, powered by both on-device AI developed at Samsung and cloud-based AI enabled by Samsung's open collaborations with like-minded industry leaders. It will transform users everyday mobile experience with the peace-of-mind that consumers count on from their Samsung's Galaxy security and privacy.
Galaxy AI is universal intelligence on our phone as we would have never seen it before, in all the places where it matters most — from barrier-free communication, to simplified productivity, to unconstrained creativity — Samsung's Galaxy AI is going to unleash new possibilities, they are placing the power of openness in the palm of our hand, it is designed to empower everyone, everywhere.
AI Live Translate Call
A sneak peek into one of the features of Galaxy AI is AI Live Translate Call. This give users a personal translator whenever they need. Audio and text translations will appear in real-time as you speak, making calling someone who speaks another language about as simple as turning on closed captions
"Mobile technology has an incredible power to enable connection, productivity, creativity and more for people around the world, but until now, we haven't seen mobile AI ignite that in truly meaningful ways," said Wonjoon Choi, EVP and Head of R&D, Mobile eXperience Business. "Galaxy AI is our most comprehensive intelligence offering to date, and it will change how we think about our phones forever." 
Galaxy AI is coming soon in early next year 2024, this will bring us closer to a world where some of the most common barriers to social connection dissolve, and communication is easier and more productive than ever.
Thoughts and Views
I have been learning, researching and writing on the area of Artificial Intelligence (AI) across both consumer and enterprise markets that can be read here on my TGH Technology and Business portal/blog. While the scope and applications of AI on different industries can be a lot to learn and understand, I try to keep up with news and developments of AI and cover as much as I am able to.
AI technology when harnessed, applied and used correctly, can and is going to change the world, helping us live and work better. With Samsung's Galaxy AI announcements, we eagerly await to see, feel and experience the power of AI in Galaxy smartphones.
For more information, please visit Samsung Singapore Newsroom: "A New Era of Galaxy AI is Coming – Here's a Glimpse"
* Information and picture courtesy of Samsung Singapore and IN.FOM *