Dell Technologies "Reimagined: #BuiltWithPrecision" Challenge Winners
In my earlier article coverage, "Reimagined: #BuiltWithPrecision" Challenge by Dell Technologies published in April 2023, this 30-day challenge ran from 11th April to 10th May 2023, 12 talented creators were invited from six different countries to showcase their innovation and creativity by reimagining pre-selected landmarks – using Dell Precision workstations. On 30th June 2023, Dell Technologies announced "Reimagined: #BuiltWithPrecision" Challenge Winners.
"Reimagined: #BuiltWithPrecision" Challenge
The submissions were evaluated by a panel of judges from Dell Technologies. From the APJ region, judges include Paul Carter, vice president, Client Solutions Group; Carol Lindell, vice president, Marketing, and Vivian Tai, head of Global Environmental Affairs and Production Responsibility. Global judges include Patrick Jones, senior advisor, Social Business Team, and Paul Doczy, design director, Mobile Business Product and IOT.
The designs were assessed based on criteria that looked at the overall innovativeness of their concept, the quality of their design, the outstanding use of technology, the incorporation of sustainability, as well as the relevance of the concept design to local cultural contexts.
"Each participant has inspired and impressed us with their exceptional creativity," said Paul Carter. "Dell Precision workstations embody how technology can drive innovation and bring ideas to life. It's amazing how these creators leveraged the powerful features of Dell Precision workstations to push the boundaries of design, as they breathe new life into these landmarks through their design concepts and reimagine what their relevance could be in today's world."
"Reimagined: #BuiltWithPrecision" Challenge Overall Winner 
The "Reimagined: #BuiltWithPrecision" Challenge Overall Winner is Hanif Aldjaidi, 24, an architectural designer from Bandung, Indonesia. Furnished and powered by Dell Precision 7670 mobile workstation, Hanif's concept design is titled, "Collaborative and Co-Living Space' – which reimagined an old train graveyard into a lively work-and-play hub, with lifestyle elements such as a library, coffee shop and a sports facility creatively integrated into the train carriages.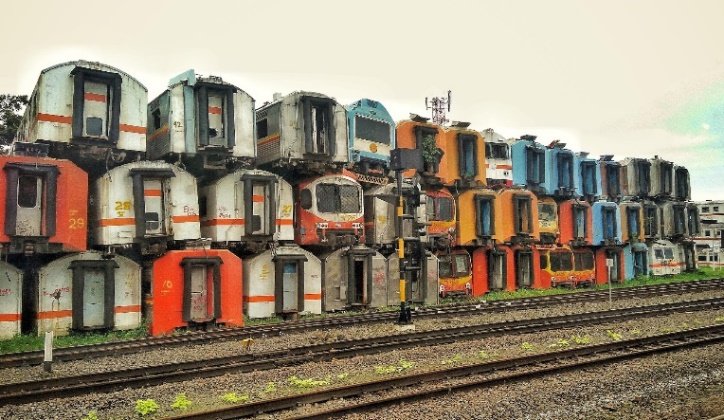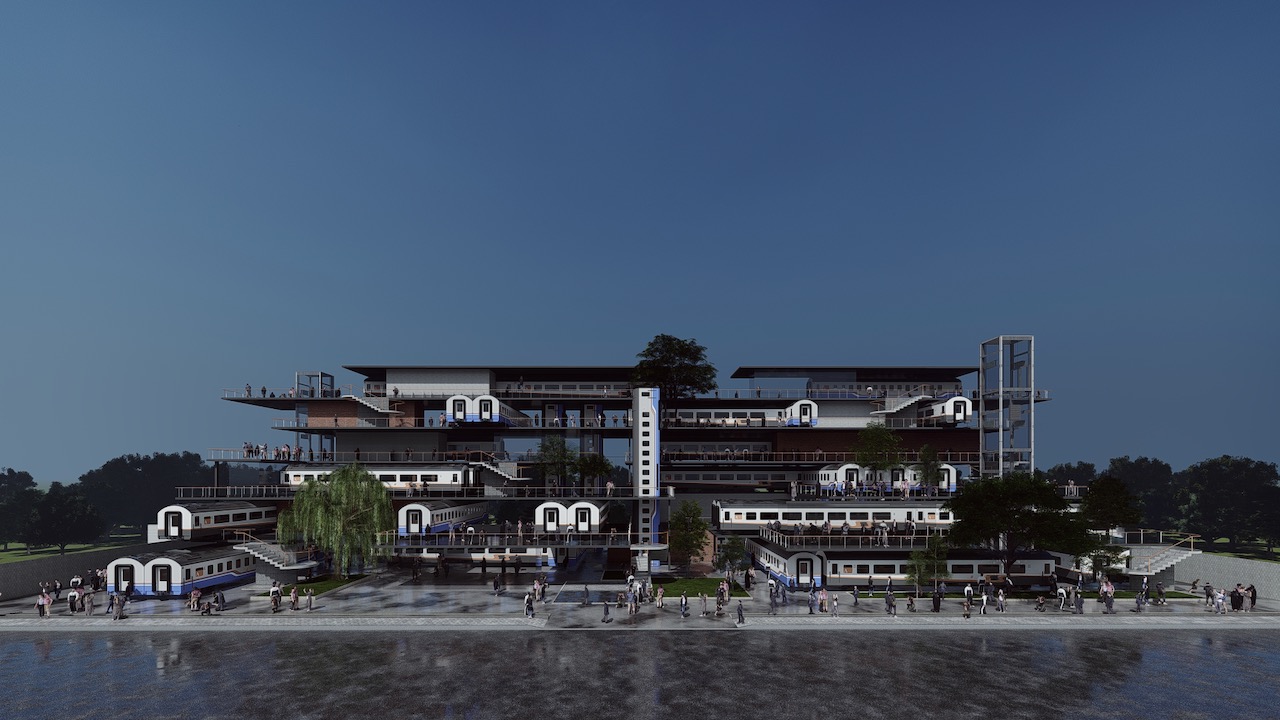 "Reimagined: #BuiltWithPrecision" Challenge Runner Up
The "Reimagined: #BuiltWithPrecision" Challenge Runner Up is Tan Yong Lin, 27, a photographer and digital artist from Cyberjaya, Malaysia. Furnished and powered by Dell Precision 7770 mobile workstation, Yong Lin's concept design is titled, "The Time Capsule" demonstrated a purposeful reimagination of the historical Papan Town in Perak.
Yong Lin not only restore the town's historically significant buildings to their former glory but also elevate them into cafes, museums and galleries. His concept included a glasshouse constructed specially to protect Papan Town's iconic banyan tree – rejuvenating the town into an attractive destination for locals and visitors alike.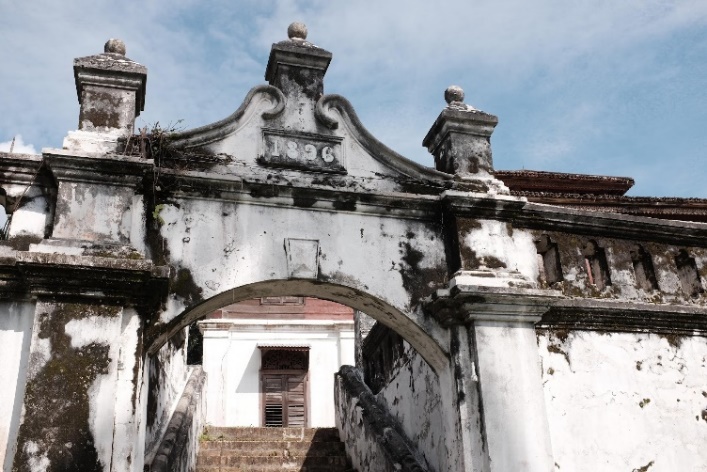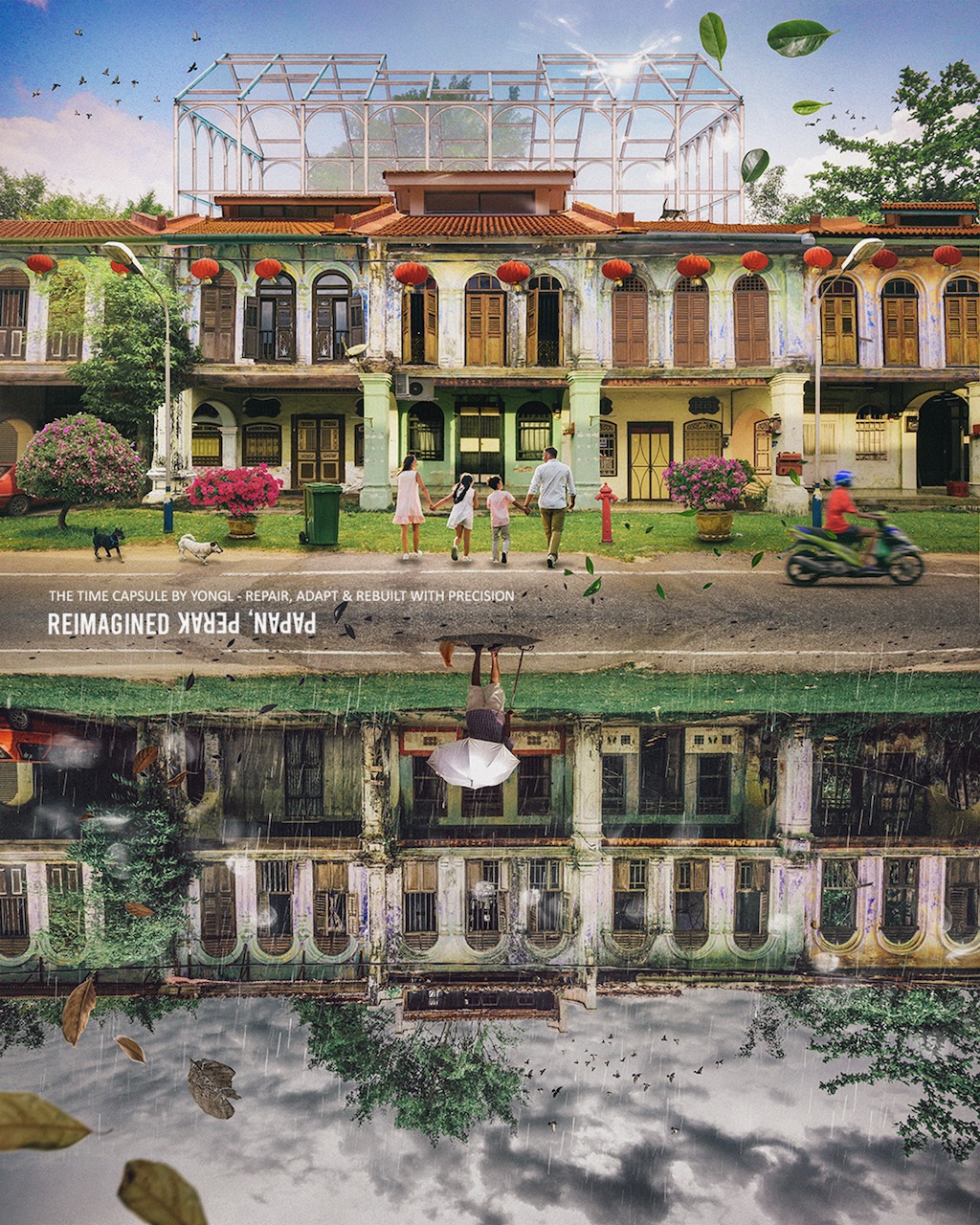 "Reimagined: #BuiltWithPrecision" Challenge Category Winners
Dell Technologies also acknowledged individuals who stood out not only for their strengths in design but also in the way they incorporated innovative technology and sustainability elements into their reimagined concepts.
Here are the additional winners selected in the special categories of Sustainability, Design and Technology
Sustainability
Winner:  Flevy Harris, 20, 3D Artist, India
Description:
Original Landmark: Russel Market, Bangalore
Title of Concept Design: Green Oasis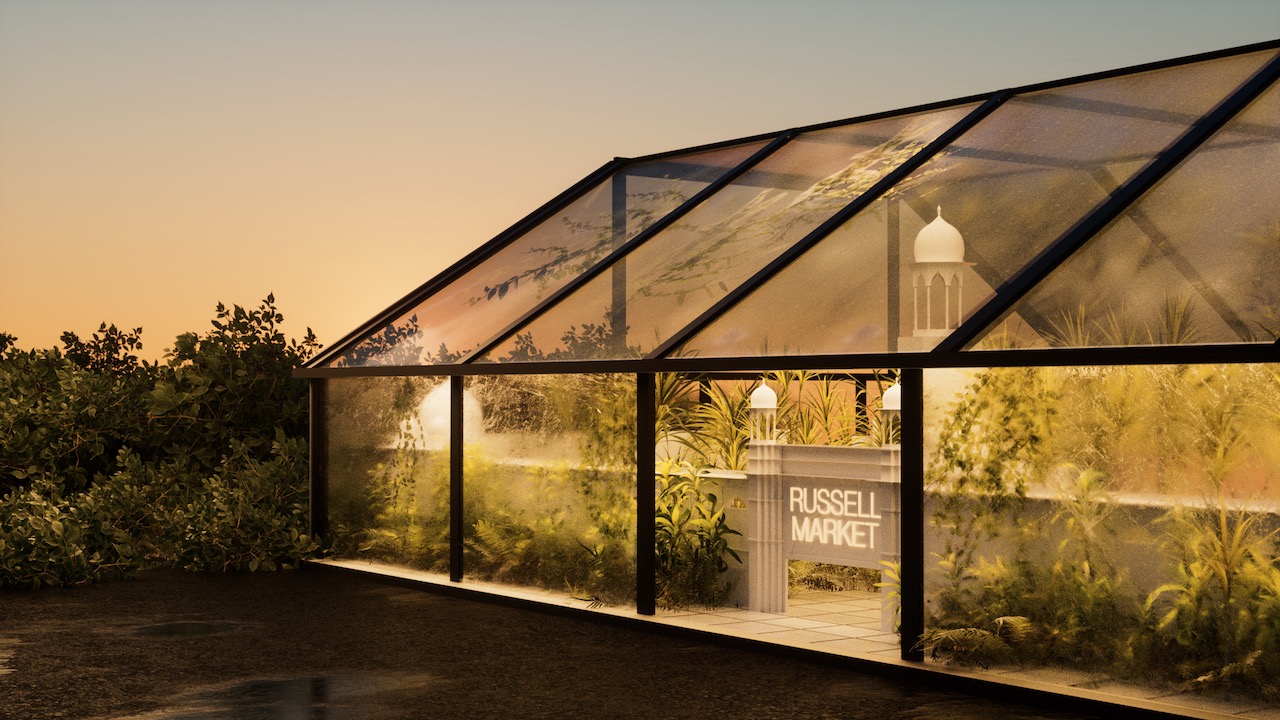 Flevy's reimagined version of Bangalore's Russell Market features a greenhouse built over the existing traditional market, elevating the visitor experience with comfort while incorporating innovative sustainability features.
Design
Winner: Rohan Urs, 23, Architect, India
Description:
Original Landmark: Russell Market, Bangalore
Title of Concept Design: URBAN LUNG 2030
A fresh architecture graduate, Rohan displayed his strong design skills through his thoughtful transformation of Russell Market. His detailed 3D renderings brought to life his ambition to embody innovation while preserving the traditional market's valuable heritage.
Technology
Winner: Nur Nadhrah A., 30, Architectural Designer, Malaysia
Original Landmark: Papan Town, Perak
Title of Concept Design: Papan Cultural Restoration Renaissance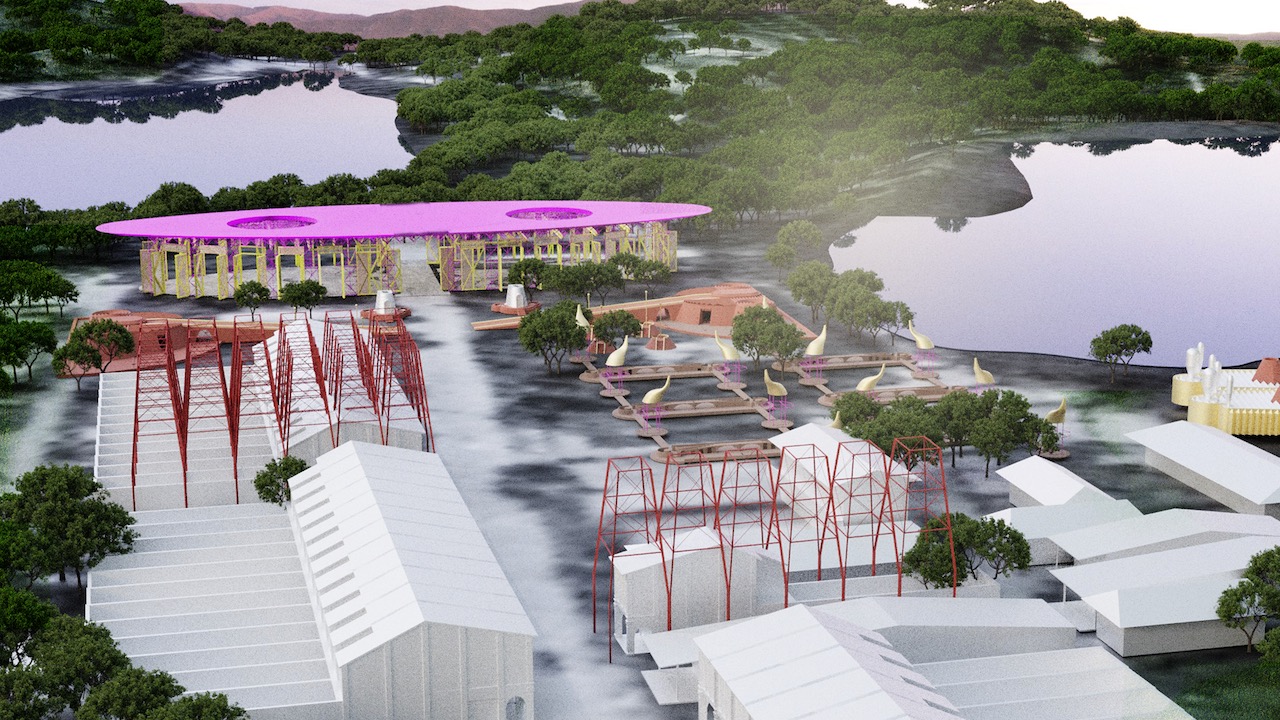 Nadhrah's concept design was centred on revitalising Papan Town's rich cultural legacy. She blends craft and technology by using 3D digital scanning as a modern conservation tool, to turn Papan into a vibrant hub for knowledge, skills, and stories.
"I am astounded by the exceptional creativity and innovation incorporated by the three category winners. Using Russel Market as a base, Flevy seamlessly integrated sustainability into his design to transform the market into a vibrant and eco-friendly attraction, while Rohan chose to preserve the market's heritage and beauty to create a perfect blend of creativity and respect for the site. And finally, Nur Nadhrah blended craft and technology to turn Papan Town into a hub for knowledge, skills and stories. Their talent and passion for reimagining their chosen landmarks are truly inspiring," added Carol Lindell.
Powered by Dell Technologies
All winners will receive the new Precision mobile workstations announced earlier this year. Hanif, the overall winner, and Yong Lin, the runner-up, will receive Dell Precision 7780 and Precision 7680 mobile workstations, respectively. And the three category winners will each receive a Precision 5680 series mobile workstation. All winners will also receive a set of Dell Premier Collaboration Keyboard and Mouse (KM900), which includes the world's first Zoom-certified (i) collaboration keyboard, Dell Premier Collaboration Keyboard (KB900) and the new Dell Premier Rechargeable Mouse (MS900).
The new Dell Precision 7780 and 7680, as well as Dell Precision 5680 that has the smallest 16-inch footprint in the world (ii), offer enhanced performance and graphic capabilities to run graphic-intensive applications and software, which are highly sought after by creators, designers, engineers, and other specialised power users, while in the office, studio or on the move. The new enhancements include the latest 13th Gen Intel® Core™ processors and NVIDIA RTX Ada Generation Laptop GPUs.
 The sleek design of the Dell Premier Collaboration Keyboard (KB900) features dedicated touch controls to manage Zoom calls easily, allowing users to mute and unmute the microphone, toggle between video on and off, easily screen share and bring up the chat panel. Additional features include smart backlighting with hand-proximity detection, 15 programable keys and fast one-minute USB-C charging for a full day (iii) of battery life or up to 20 days (iii) on a single charge. The keyboard can be paired with Dell Premier Rechargeable Mouse (MS900) which features a thoughtfully crafted design with a comfortable palm grip. This mouse has a track-on-glass sensor that allows seamless work on virtually any surface, while smooth gliding advanced four-way scrolling provides a more intuitive navigating experience. The mouse provides up to three months (iii) of battery life on a full charge. Both devices are seamless and more secure with Dell Pair one-click connectivity (iv) and transmission is encrypted to help keep your data safe.
For more information about the Reimagined: #BuiltWithPrecision challenge, the winners and their concept designs, please visit their microsite for more information and watch the video!
Notes:
(i) Based on Dell analysis of publicly available information of competitive personal zoom room keyboards, August 2022

(ii)

Based on analysis of Dell 16″ mobile workstation 5680 vs HP Zbook Studio G9, Lenovo Gen4 and Apple Macbook Pro 16, Feb 2023.

(iii)

Battery life calculation based on an assumption of an average use of 8 hours a day. Battery life may vary depending on user and computing conditions
(iv) Based on initial pairing
* Information and pictures courtesy of Dell Technologies and BCW *