Canon announced new imagePRESS V900 Series Colour Production Digital Press Printers
Canon recently announced the launch of the new imagePRESS V900 Series Colour Production Digital Press Printers. This would broaden Canon's colour production digital press lineup which includes the well-received imagePRESS V1000 that was introduced last year.
The remarkable V series printers enables both commercial and in-house print service providers (PSPs) to overcome production challenges and meet customer demands for high quality, time-sensitive print content. They utilise print management applications such as PRISMAsync Remote Manager and PRISMAlytics Dashboard, PSPs can remotely submit, monitor and manage print jobs, as well as get insights, monitor and analyse Key Performance Indicators to improve overall business productivity.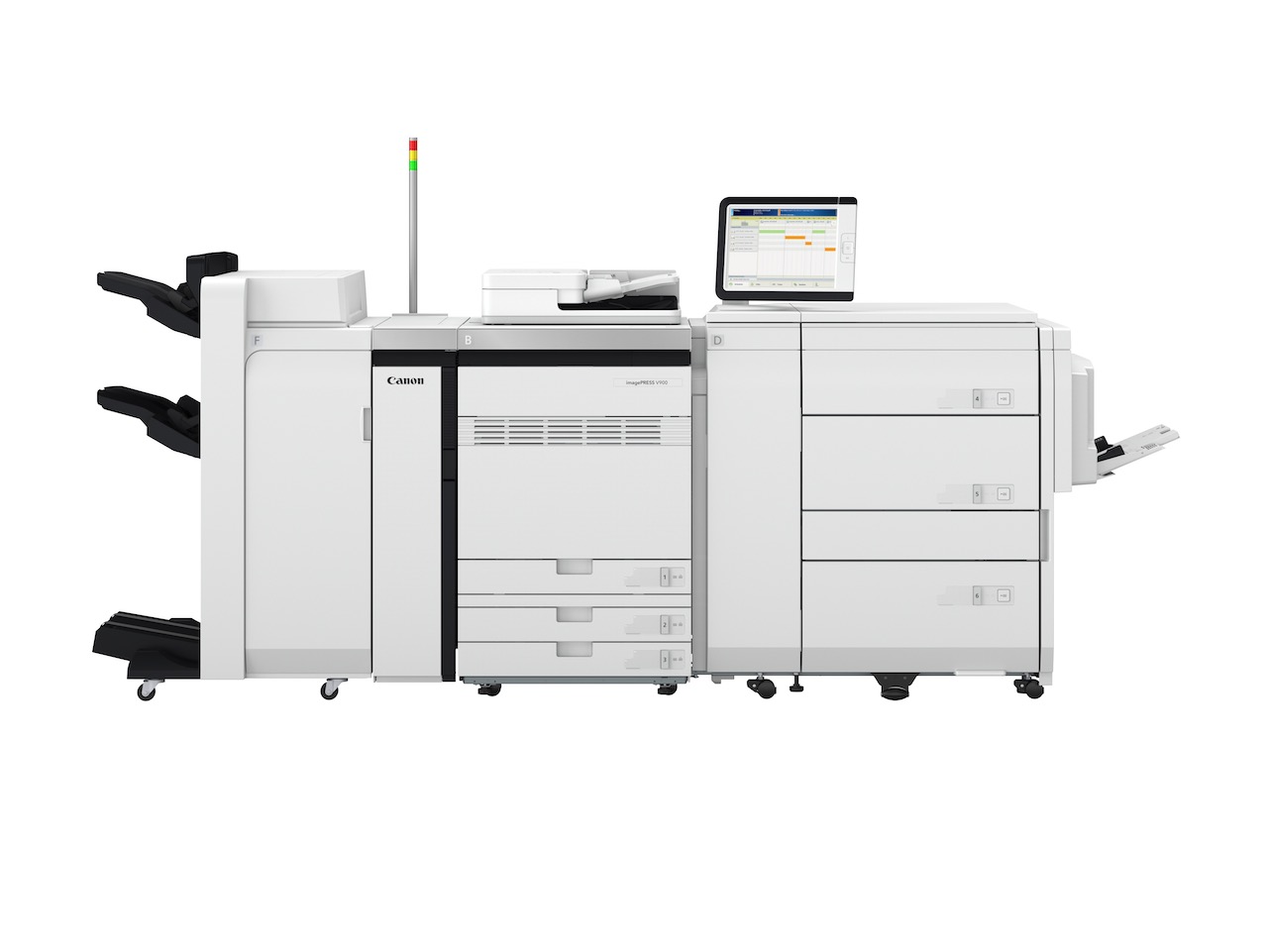 "The new imagePRESS V900 is the most compact printer in its series and a game-changer in the printing industry. Featuring a suite of automation capabilities and versatility in media support for a wide range of applications, the imagePRESS V900 helps print service providers to say yes to their customers. Canon is committed to providing businesses with the tools they need to meet the ever-changing demands of their customers." Said Vincent Low, Head of Enterprise Business, Singapore Operations, Canon Singapore
Canon imagePRESS V900 Series – Versatile Entry-Level Models
Perfect for light volume production, the imagePRESS V900 series is capable of monthly print volumes up to 500,000 A4 pages. The series consists of three different entry-level models, the V900, V800 and V700 with print speeds of up to 90ppm, 80ppm and 70ppm respectively. Built to meet the needs of varied production environments, the imagePRESS V900 series deliver superb versatility by incorporating the latest vacuum technology that adjusts the suction force according to different paper weights, stabilising the transport of thick paper.
The imagePRESS V900 series also includes feed rollers and strengthened transport rollers to improve the transport stability for thin, thick and short paper, expanding the variety of high-quality applications printable on the press. Despite having the most compact footprint in the series, the imagePRESS V900 offers versatility across a variety of applications as it supports a wide array of media ranging from 52gsm plain and 70gsm coated to 350gsm thick media, narrow envelopes, auto-duplex 762mm and simplex 1.3m banners, as well as embossed and synthetic paper.
Eliminating the need for highly skilled operators, the imagePRESS V900 series incorporates new time- and labour-saving automation features that ensure ease of use. The Duplex Colour Image Reader Unit allows the press to make rapid pre-print adjustments, front and back registration with an impressive 0.8mm accuracy, colour gradation and density, as well as secondary transfer voltage to ensure high-quality production even on textured media. PSPs can simply run printed adjustment charts through the Automatic Document Feeder, a part of the Duplex Colour Image Reader Unit, and the press makes the required adjustments automatically. Other time-saving features on the imagePRESS V900 series include remote alerts that inform operators when consumables run low.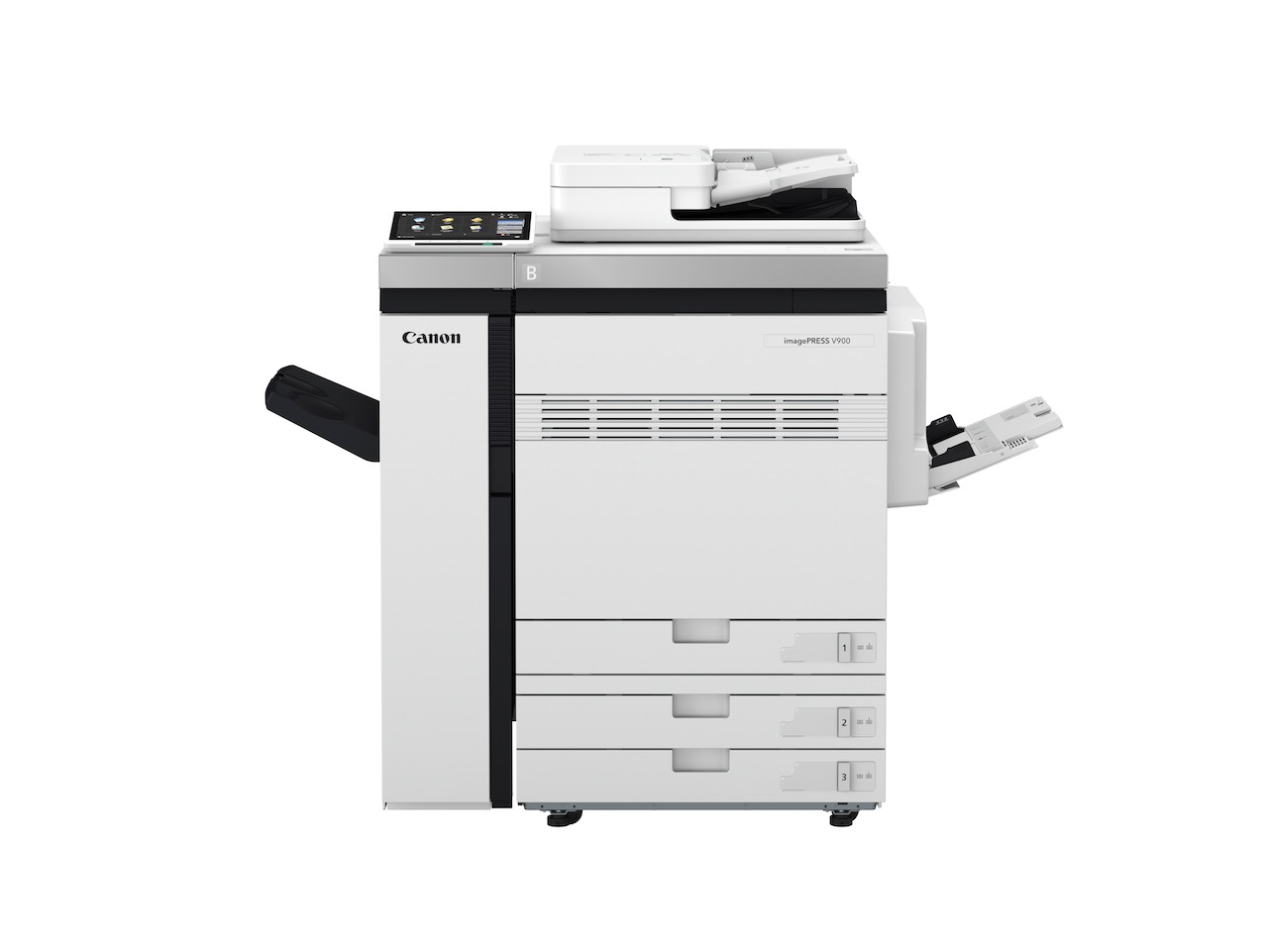 Searching for Commercial / Office Printing Solutions?
Are you a business owner or office manager searching for commercial / office printing solutions? You can check out Canon new imagePRESS V900 Series Colour Production Digital Press Printers for your office printing solutions. Do visit their Canon website for more information on their business solutions.
* Information and pictures courtesy of Canon Singapore and Gloo *