Dell Third Exclusive Store at Funan Mall
Dell recently opened their third exclusive store at Funan Mall in Singapore on 4th July 2019. Located on the third floor of the newly revamped Funan Mall, the new Dell store is now just a showcase of Dell's extensive range of consumer products and peripherals, the new Dell store will also feature an in-store working space.
This is Dell's third exclusive store in Singapore, they will feature a full range of consumer as well as commercial products portfolio, an extensive range for personal and enterprise customers in Singapore. Customers looking for Dell's small business and commercial range of products can visit Dell exclusive store at Funan Mall, choose and customise the products inside the store. The small business and commercial range of products used to be only available online, today, customers can visit Dell exclusive store at Funan Mall, experience it for themselves, choose and customise their computing setup for their business.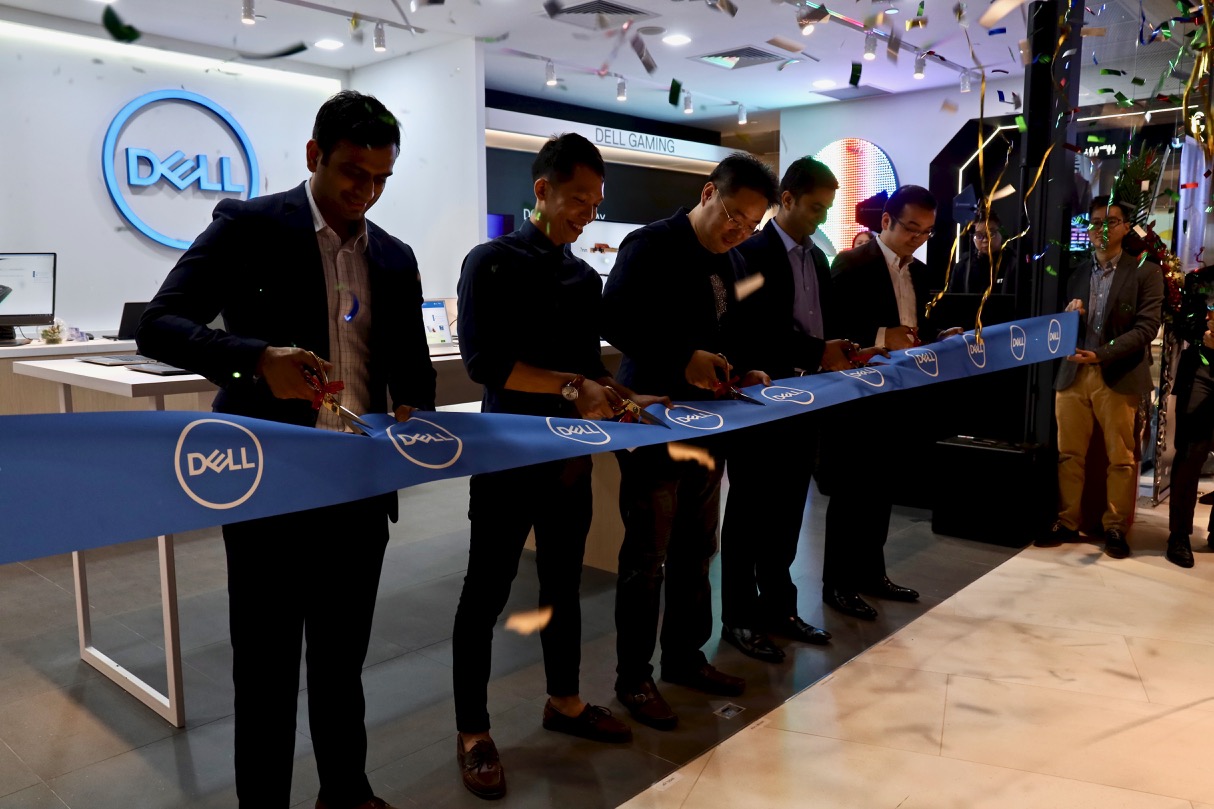 I had seen Dell's small business and commercial computing products lineup previously, I do like their idea of customising a Dell AIO and Dell UltraSharp monitor as my small office home office (SOHO) business setup (sole proprietorship photography business) Down the road, I might consider getting this setup at Dell exclusive store at Funan Mall.
"We're constantly listening to what consumers want and need from their PCs to fit their lifestyles. Our new store at Funan, which houses a full range of Dell products, provides consumers with greater access to their desired devices. Whether you're looking for a powerful workstation that can support intensive workloads such as video or photo editing, or a laptop that boasts great cinematic experiences, you'll find one here that fits your needs and budgets," said Jarebb Chua, Country Manager, Consumer & Small Business, Singapore and Malaysia, Dell Technologies.
Dell has also announced new consumer and commercial products in Singapore.
New Inspiron portfolio offers power and style to suit every consumer's needs
Latitude 7400 2-in-1 – the world's smallest commercial 14" 2-in-1 targeting up to 24 hours of battery life and first to feature a PC proximity sensor enabled by Intel® Context Sensing Technology
Powerful mobile workstations – Precision 7540 and 7740 – help customers plough through complex Artificial Intelligence (AI) projects
Demanding workloads made easy with new Dell Precision 5000 and 7000 series mobile workstations combining up to Intel® Xeon® E or 9th Gen Intel® Core™ processors and latest professional graphics
New XPS 13 2-in-1 offers modern and thin design, more performance and larger 16:10 display with 10th Gen Intel Core processors
New XPS 15 powerhouse laptop combines 9th Gen Intel Core processors, OLED display and moves innovative HD webcam to top bezel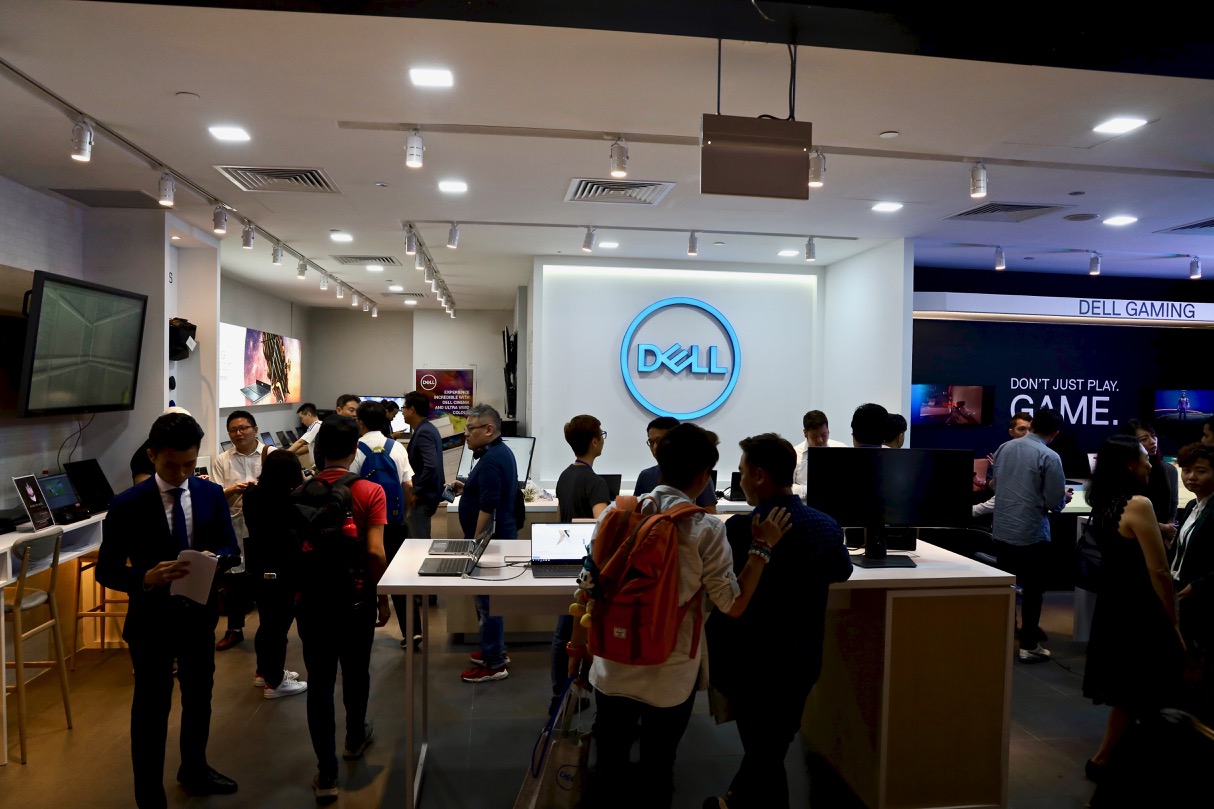 For the gaming and e-Sports community in Singapore, the Alienware and Dell G series gaming are also available at Dell exclusive store at Funan Mall.
"Gamers can look forward to a full range of performance-oriented laptops that will give them the most immersive and powerful experience imaginable. We're driven by our passion to drive purposeful innovation, and our new and refreshed Alienware and G Series portfolio demonstrates our commitment to developing gaming solutions for players of all levels and budgets. We're excited for consumers to experience these new products available at the new store in Funan and believe that these solutions will help drive greater gaming experiences for our consumers," said Jarebb Chua, Country Manager, Consumer & Small Business, Malaysia and Singapore, Dell Technologies.
Gamers and e-Sports players, take note of the following announcements!
Alienware m15 and m17 are thinner and more powerful than before and will feature Alienware's new design ID, Legend
Dell G3 15 laptop updated with new Game Shift feature to increase performance and the latest high-performance processors from Intel and NVIDIA GeForce GPUs
Dell G5 and G7 gaming laptops redesigned to deliver enhanced performance in a sleek chassis with beautiful narrow borders
Dell is first to market with Eyesafe® display, an innovative solution for reducing potentially harmful blue light, while maintaining vivid in-screen colour quality
For more information on Dell's consumer, commercial and gaming products, check out the links below
Pricing and Availability
| | | | |
| --- | --- | --- | --- |
| No | Product | Availability in Singapore | Starting Price (in SGD) |
| 1 | XPS 13 (9380) | Available now | $1,999 |
| 2 | XPS 13 (7390) 2-in-1 | End-July | Pricing to be advised |
| 3 | XPS 15 (7590) | Mid-July | $2,999 |
| 4 | Inspiron 13 5000 (5390) | Early September | Pricing to be advised |
| 5 | Inspiron 15 7000 (7590) | Available now | $2,399 |
| 6 | Inspiron 15 7000 (7591) | Available now | $1,699 |
| 7 | Inspiron 13 7000 2-in-1 (Black edition) | End-August | Pricing to be advised |
| 8 | Inspiron 24 5000 AIO (5490) | Mid-August | Pricing to be advised |
| 9 | Inspiron 27 7000 AIO (7790) | Mid-August | Pricing to be advised |
| 10 | Vostro 13 5000 (5390) | End-September | Pricing to be advised |
| 11 | Precision 5540 | End-July | Pricing to be advised |
| 12 | Precision 7540 | End-July | Pricing to be advised |
| 13 | Precision 7740 | End-July | Pricing to be advised |
| 14 | Precision 3630 Tower | End-July | Pricing to be advised |
| 15 | Precision 3431 Tower | End-July | Pricing to be advised |
| 16 | Precision 3930 Rack | End-July | Pricing to be advised |
| 17 | Latitude 7400 2-in-1 | To be advised | Pricing to be advised |
Pricing and Availability
| | | | |
| --- | --- | --- | --- |
| No | Product | Availability in Singapore | Starting Price (SGD) |
| 1 | Alienware m15 R2 with optional 9th Gen Intel Core and NVIDIA 16 series chips | End-July | Pricing to be advised |
| 2 | Alienware m17 R2 with optional 9th Gen Intel Core and NVIDIA 16 series chips | End-July | Pricing to be advised |
| 3 | G3 15 (3590) with optional 9th Gen Intel Core and NVIDIA 16 series chips | Available now | $1,499 |
| 4 | G5 15 (5590) | Available now | $1,699 |
| 5 | G7 15 (7590) | Available now | $2,699 |
| 6 | G7 17 (7790) | Available now | $2,399 |
* Information and details via Dell Technologies and burson cohn & wolfe *