Epson Singapore Opens Official Flagship Store on Shopee
Epson Singapore recently announced the official opening of their flagship on Shopee, one of the leading e-commerce platforms in Southeast Asia. They are expanding their digital presence to cater to changes in consumer shopping habits of today's new environment, after making inroads into e-commerce with its flagship Lazada store that was launched in 2018.
The global pandemic COVID-19 has caused massive impacts to the world economy and daily living, resulting in changes to our work place, our living and consumer behaviour. The changes are rapid and significant, many of us are now in a new hybrid work environment, a shift to remote and working from home (WFH). With all these changes, this led to an increase in traffic to online shopping channels.
Recent data have further highlighted that 37 per cent of Singaporean consumers have increased online shopping activities as a result of staying home to prevent the spread of COVID-19 infections. The same data also revealed that over 76 per cent of those surveyed intend to continue this trend even after the global health crisis stabilises (1).
In addition, Epson Singapore saw an increase in online sales of 16.4 per cent in Q1 2020 compared to the previous year – confirming the need to expand its online footprint and offerings, according to a GfK report done in Q1 2020. The global technology giant also reported an increase in total online printer brand share by 4 per cent between the first quarter of 2019 and 2020 (2), indicating that consumers have seen value in Epson's product offerings in their remote working endeavours to improve their productivity and efficiency.
Ms. Tan May Lin, Director – Sales, Marketing and Customer Service of Epson Sales division, Epson Singapore said, "We're delighted to further grow Epson Singapore's online presence with our expansion into Shopee. While brick-and-mortar stores continue to be important to our customers, shifts in consumer behaviour are driving further demand for an omni-channel digital presence. As a customer-centric brand, we want to be where our customers are, and we believe that with the Shopee flagship store, Epson will continue to grow our brand presence, improve the consumer experience for our customers, while also making good on our commitment to sustainable business operations."
To celebrate Epson's official store launch on Shopee, exclusive promotions with up to $100 in NTUC E-Vouchers, as well as free gifts will be available from 1 Aug to 16 Aug  2020. Visit the official Epson store on Shopee to find out more: https://shopee.sg/epsonofficialsg
In one of my earlier articles, I shared about transition to hybrid work environments with Epson, featuring their new ink tank printers L15150 and L14150. You can now get it from Epson Official Store Singapore on Shopee!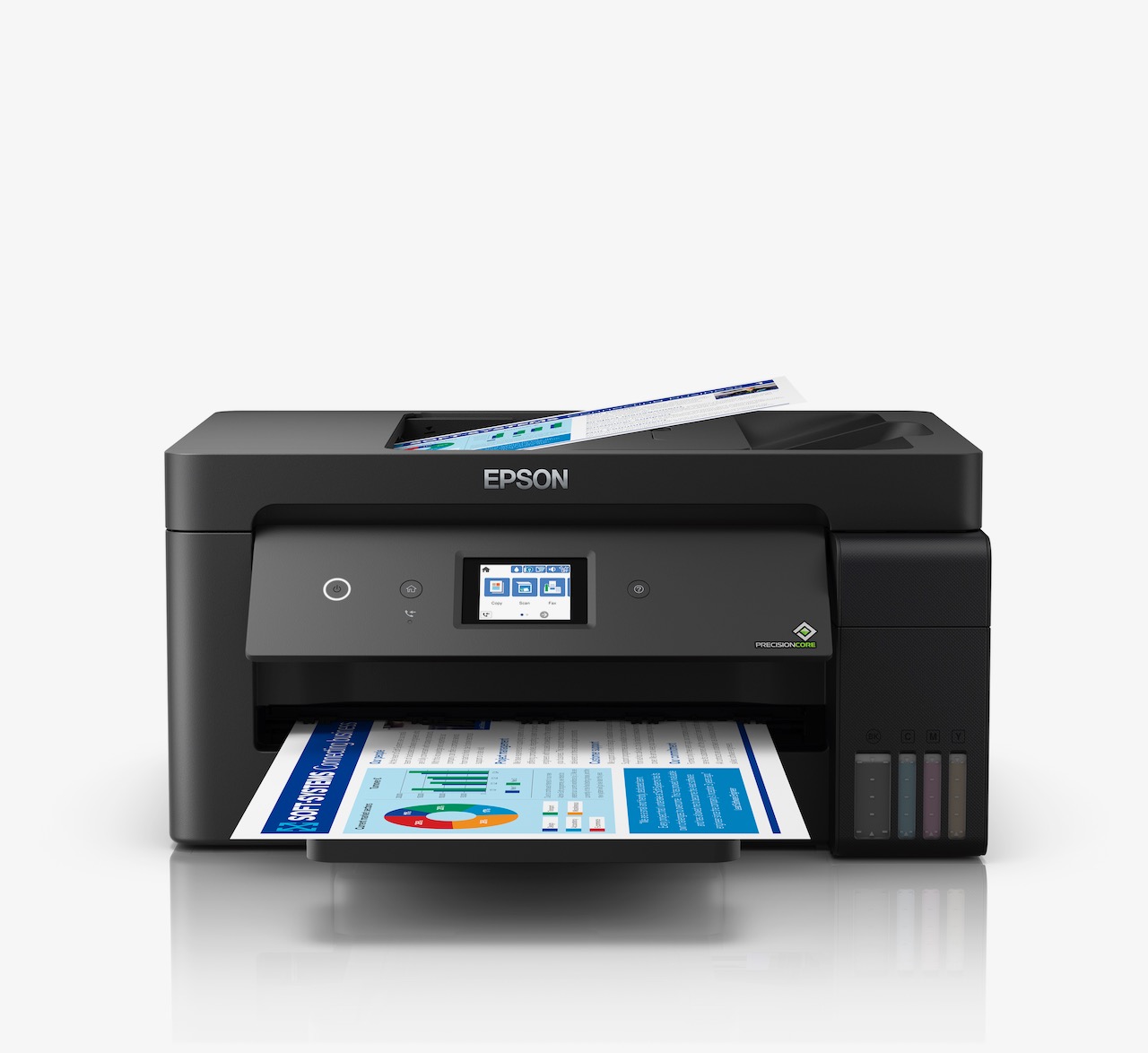 If you are planning to purchase printers, projectors, scanners or label printers for your home or office, visit Epson Official Store Singapore on Shopee.
* Information and picture courtesy of Epson Singapore and LEWIS Communications *
Notes:
(1) Nielsen, April 2020: IMPACT OF COVID-19 ON CONSUMER BEHAVIOR
(2) GFK, Q1 2020: Inkjet & Laser Printing report