Transition to Hybrid Work Environments with Epson
The world is currently going through a global pandemic, Covid-19 has created massive disruptions and impacts to our work environments and daily living. As the world is still seeking a vaccine for Covid-19, we are also going through (some massive) changes to how we live and work in a post Covid-19 environment. Work from home (WFH) is likely going to be part of our work routine, a transition to hybrid work environments, a mix of WFH and working in the office. On top of transitioning to a hybrid work environment, the global pandemic has also showed us that we need to shape our sustainable future and world environment as well.
Epson announced the launch of new products to their lineup, for businesses to adapt into their hybrid work environments as they are going through the changes and transitions. They are the Epson WorkForce Enterprise WF-C21000, WF-C20750 and WF-C20600, Epson WorkForce Pro WF-C879R and WF-C878R and Epson EcoTank L15150, L15160 and L14150.
Ms. Tan May Lin, Director – Sales, Marketing and Customer Service of Epson Sales division, Epson Singapore said, "As we enter the new normal working environment, we will need to adapt to more hybrid workplaces. As such, Epson is providing our innovative technologies to help reduce stress at work by enabling better productivity and efficiency for employees. The new line-up offers a range of solutions catering to enterprises as well as medium to large-sized companies that are looking for performance and value. As Epson's inkjet technology does not use heat for printing, it brings reduced maintenance and downtime, the ability to print on a wide variety of paper types, and a reduced impact to the environment in terms of energy consumption and waste generated."
Epson WorkForce Enterprise WF-C21000, WF-C20750 and WF-C20600
These are new line head Multi-Function inkjet copier series, helping businesses to improve printing productivity while reducing their impact to their environment, ideal for a wide range of business sizes from medium to large enterprises.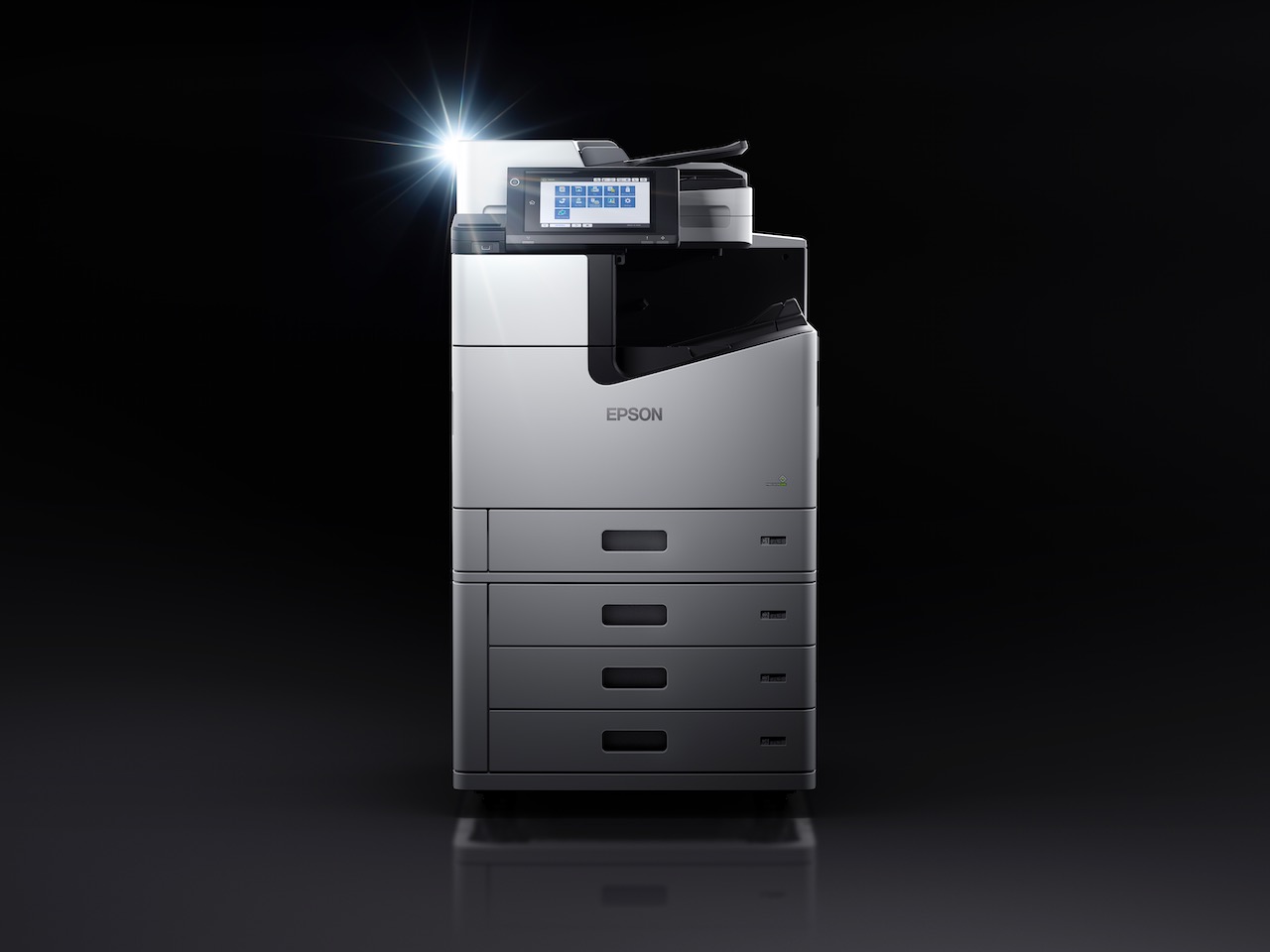 The new WorkForce Enterprise copiers bring about improved functionality and usability from previous models, improved automatic feeder, new stapler and booklet finisher that brings new features including saddle-stitching, hole-punching, stapling and stacking capabilities, delivering faster throughput speed.
Delivery speed range from 60 pages per min (ppm) to 100ppm. High capacity ink cartridges yield up to 100,000 pages for black and 50,000 pages for colour. They can handle print volume of 20,000 to 100,000 pages per month.
Driven by Epson's PrecisionCore Heat-Free technology, they consume far less power than laser copiers, up to 85% less energy than similar-speed laser copiers and produce up to 85% less Carbon Dioxide than those of comparable laser copiers.
With less components that need replacing, making them more convenient to operate, translating to 59% less replacement parts compared to laser copiers, significantly reducing the amount of waste generated and impact on the environment.
Epson WorkForce Pro WF-C879R and WF-C878R
These are two new Multi-Function A3 printers with its Replaceable Ink Pack System (RIPS) technology. Ideal for medium and large enterprise environments, they can print high yields up to 86,000 pages without interruption and with a single set of ink packs.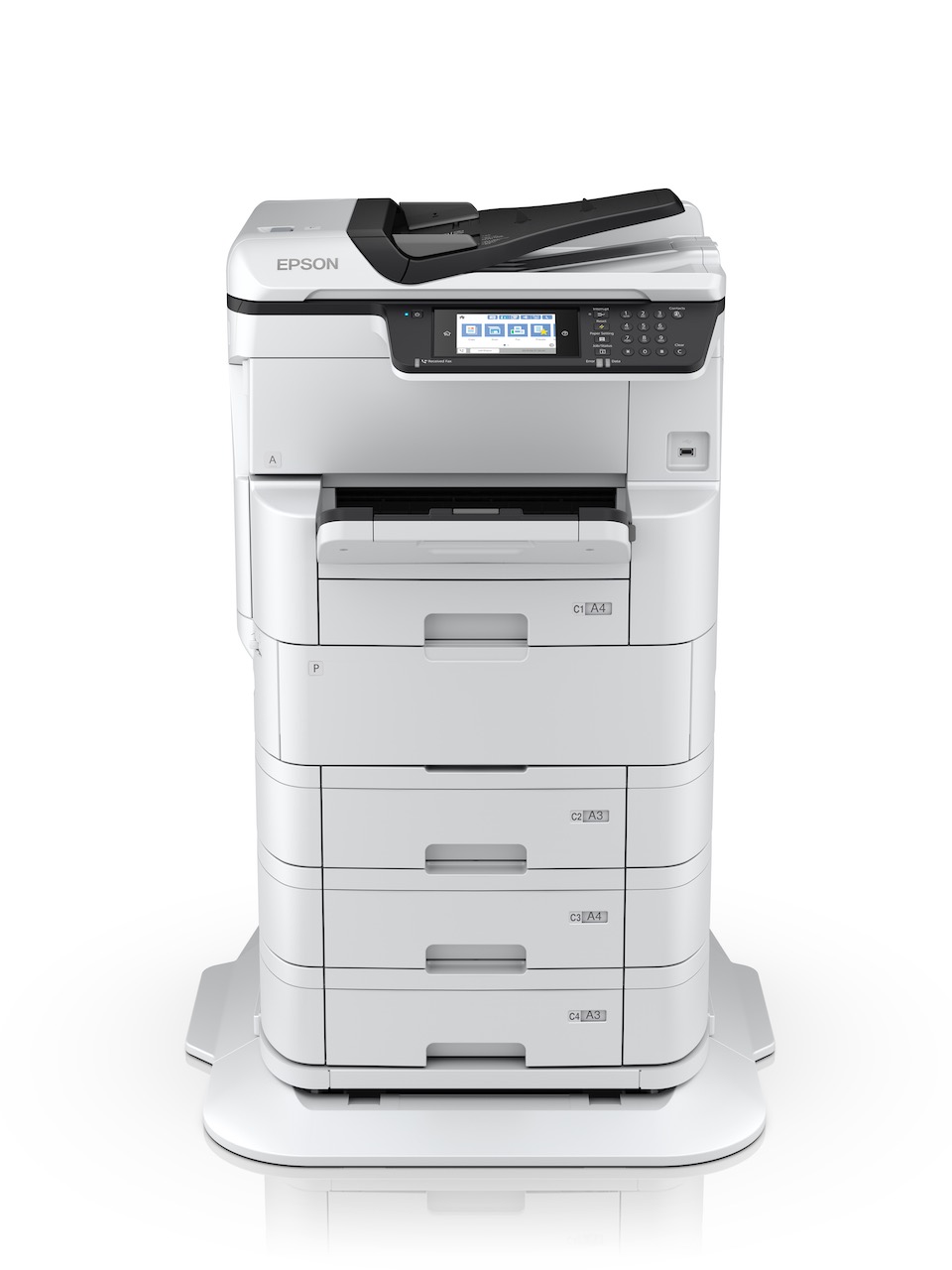 Epson continues to lead in the innovation of cartridge-less printers with its heat-free technology. Driven by its PrecisionCore printheads, they consume a significantly lower amount of energy, reducing energy consumption and carbon dioxide emissions by as much as 85% compared to laser printers. With high-capacity ink packs reducing resource consumption, that would also mean less consumables and packaging waste, it also has fewer parts to replace, further reducing maintenance and downtime.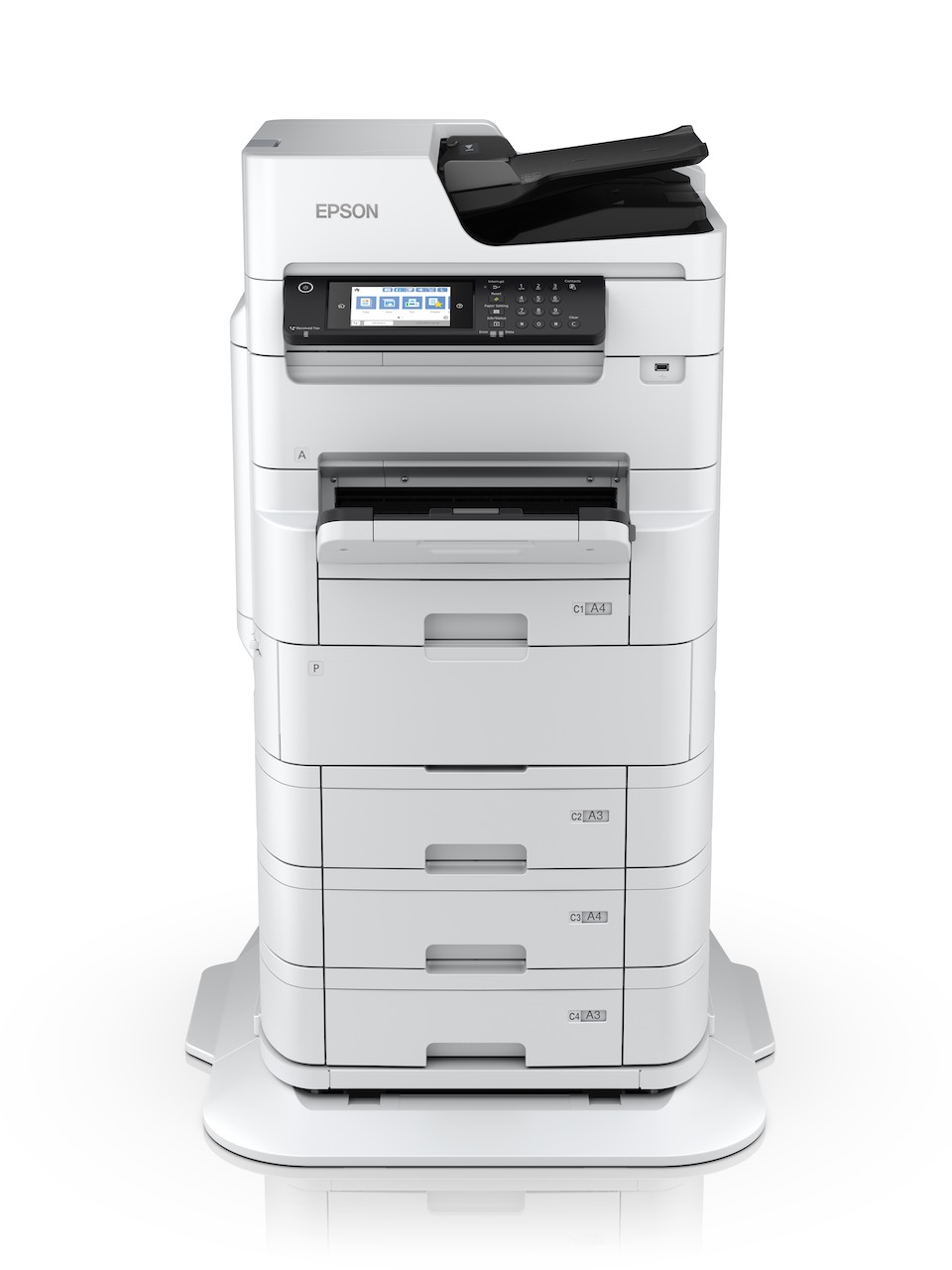 With Epson Connect, users can print their documents directly from smart devices or online cloud storage services via Epson iPrint. There is also an option to install Epson Print Admin – Epson's own server-based print management software for secure printing, scanning and copying environment through user authentication.
Epson EcoTank L15150, L15160 and L14150
Epson announced three new ink tank printers, the EcoTank L15150 and L15160 are compact, wide-format and multi-function A3 ink tank printers, with capacity for high performance continuous printing in both colour and black-and-white. The EcoTank L14150 is a compact A4+ ink tank printers that offers scan and copy functions for both legal and folio size on its flatbed, as well as up to A3+ simplex printing via the rear paper feed slot.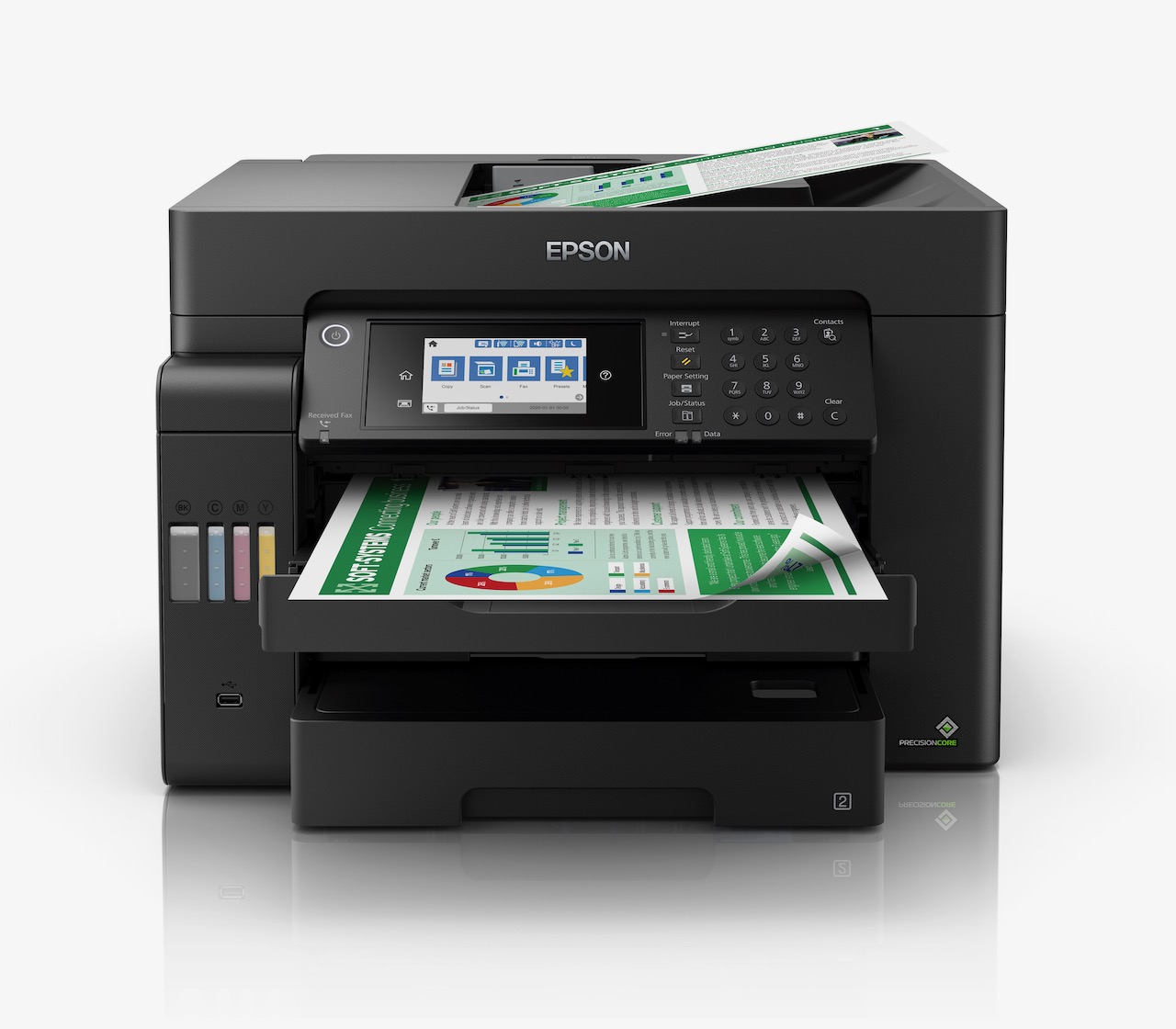 The L15150 and L15160 EcoTank printers also feature the new DURABrite ET ink that allows for water and smudge-resistance – including text, barcodes and images – for high quality business documents.
All three new EcoTank printers offer print, scan and copy capabilities at high speed, with duplex printing available for up to A3 size for L15150 and L15160 and up to A4 size for L14150. They have Epson's PrecisionCore technology, printing quality at up to 4800dpi, page yield up to 7,500 pages for black and 6,000 pages for colour with affordable inks. With Epson ScanSmart, scanning and editing are make easy for users to convert scanned files into editable formats for a variety of different uses.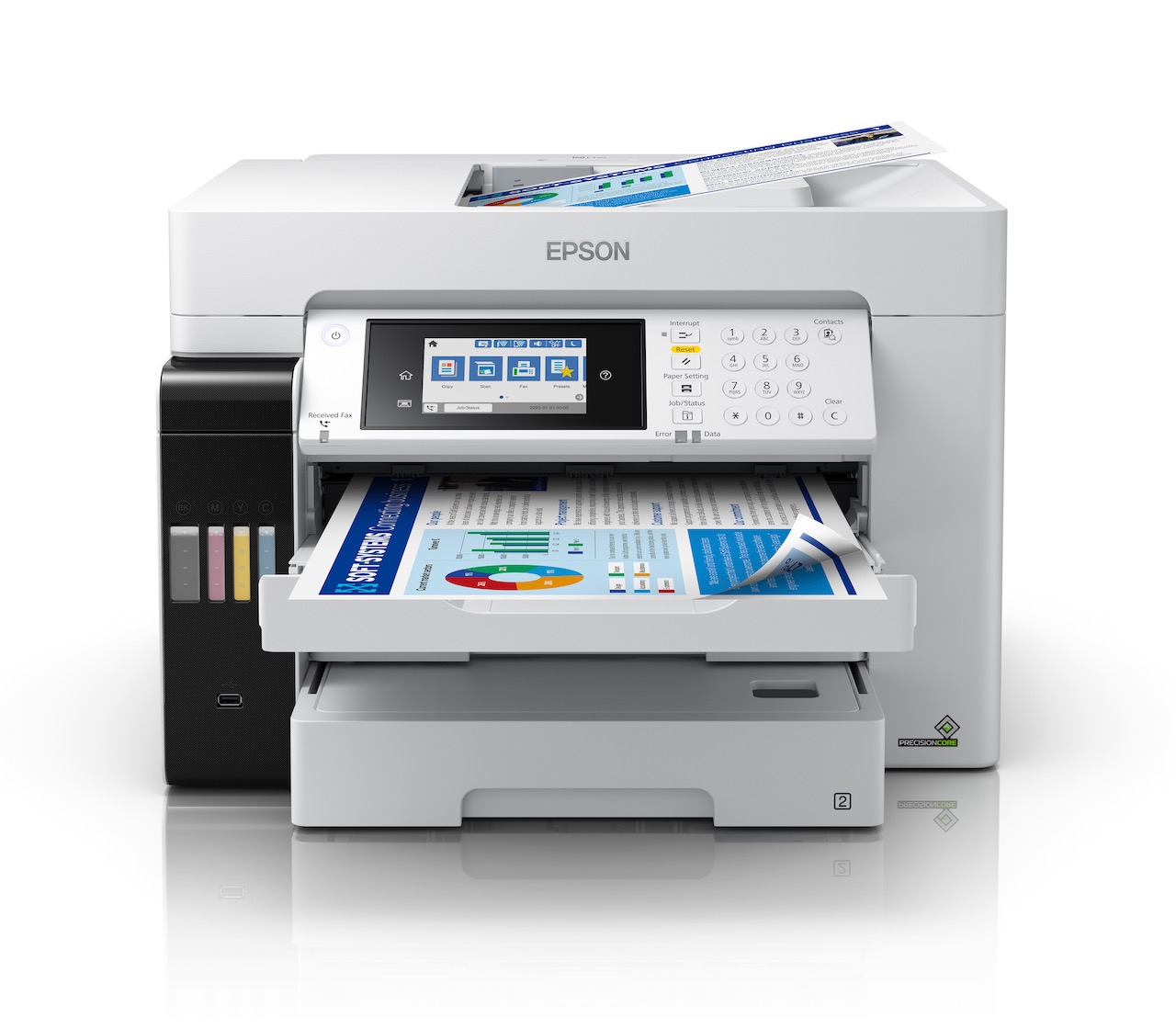 The L15150 and L15160 EcoTank printers have a high input paper capacity of 550 pages via the two front paper cassettes and the rear feeding paper tray is able to accommodate varied paper types and sizes. Through this high capacity, it allows reduced paper refill downtime for increased business efficiency. All three EcoTank printers boast a user replaceable maintenance box that also reduces maintenance downtime.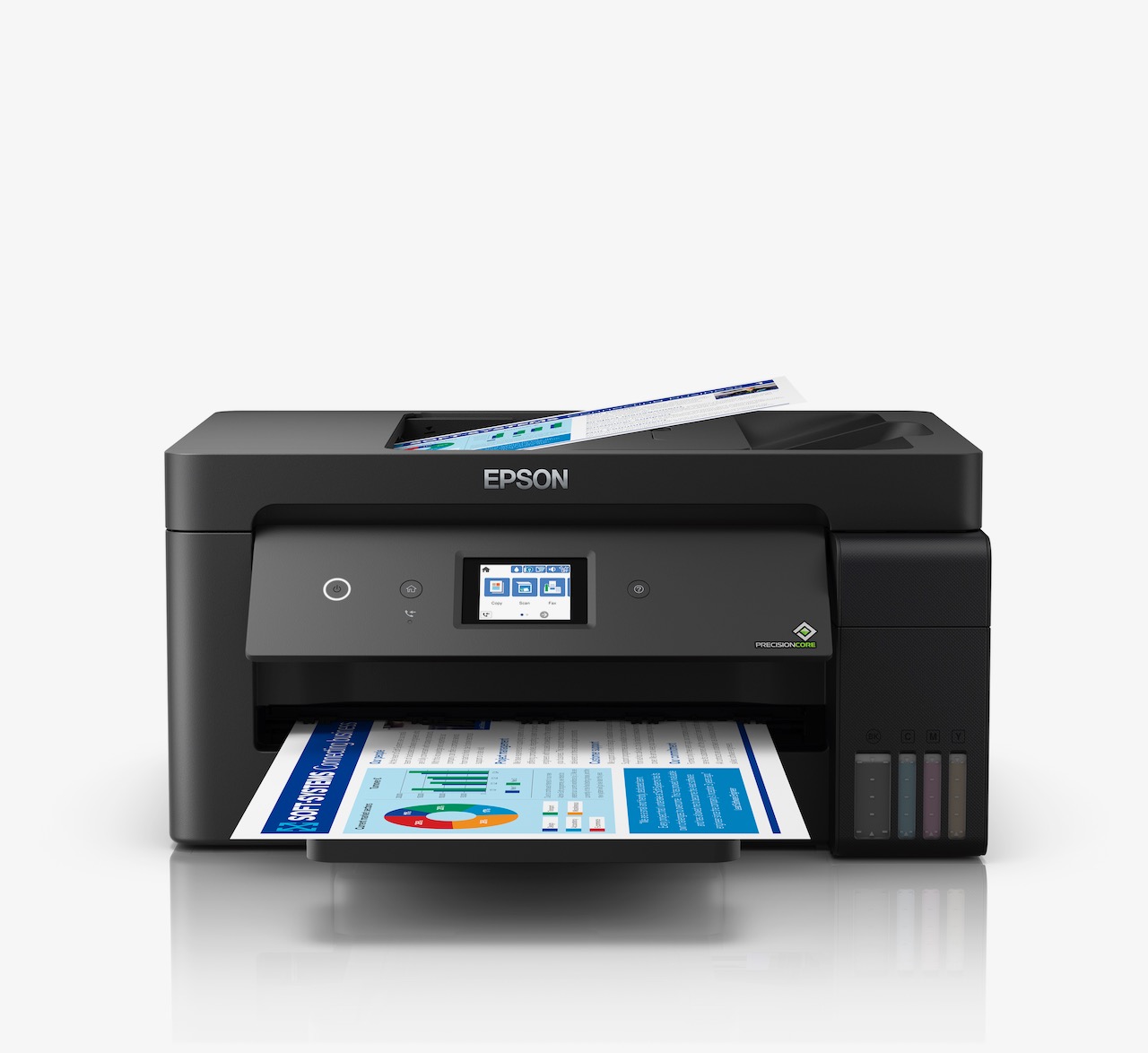 If you are keen to purchase new copiers and printers for your business, or you would like to know more information and details on the above new range of products for your transition/new hybrid working environment, please visit Epson Singapore website.
* Information and pictures courtesy of Epson Singapore and LEWIS Communications *