Experience the Metaverse with Samsung "Galaxy S22 Treasure Hunt" Campaign
Samsung Electronics Co. Ltd recently launched a campaign for Galaxy fans to experience the Metaverse with Samsung "Galaxy S22 Treasure Hunt" Campaign. This would be a unique experience for Samsung Galaxy fans in the metaverse, following the recent launch of the flagship Galaxy S22 series 5G smartphones.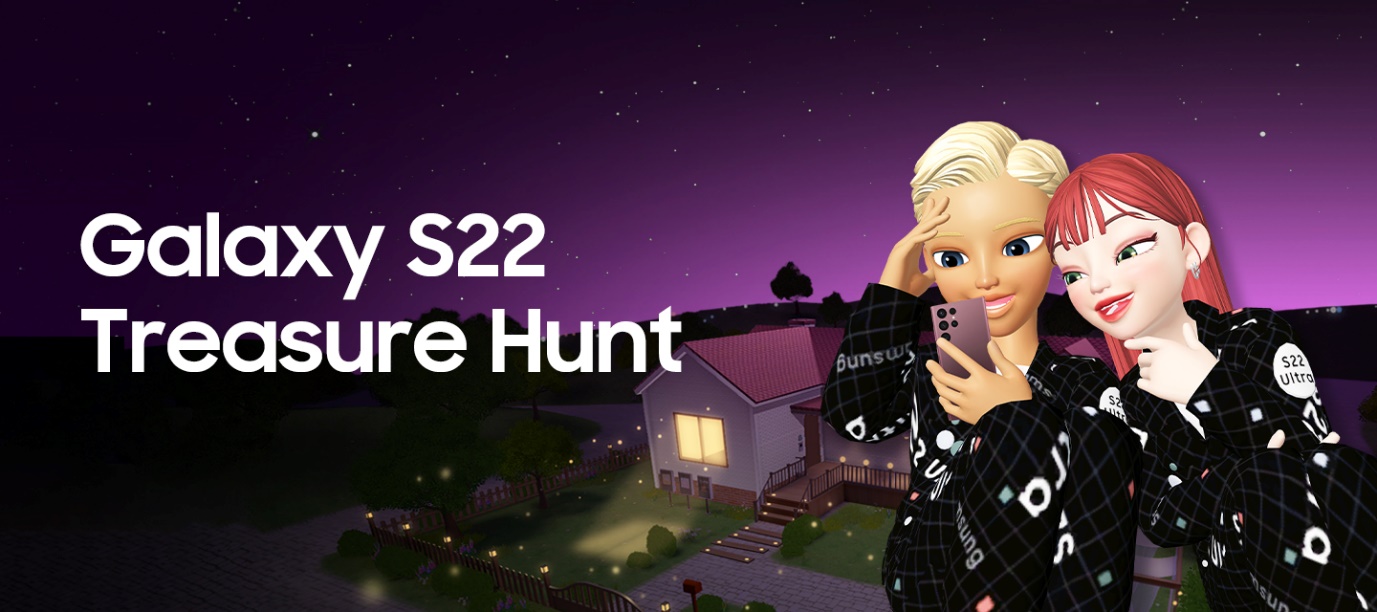 This "Galaxy S22 Treasure Hunt" Campaign runs from 8th April 2022 to 24th April 2022, it comprises of a treasure hunt, as well as user-generated content event exclusive to selected markets in Southeast Asia. For users in Singapore, they stand a chance to win special Galaxy S22 items for their avatars and ZEPETO coins for in-game purchases. The campaign is hosted on the My House platform, a collaboration between Samsung and Naver Z's ZEPETO – the largest metaverse platform in Asia, with more than 300 million users worldwide.
"At Samsung, we aim to create innovations that can be customised to suit a wide range of tastes. With the Galaxy S22 Treasure Hunt campaign, we want to engage the large community of Gen Z and millennial users in our region who are exploring personalised experiences in the metaverse. My House, which saw over 4 million visitors in its first month, offers new ways for users to design their dream homes and experience the Galaxy S22 series and other Samsung products in a virtual environment," said Olivier Bockenmeyer, Regional Corporate Marketing Head, Southeast Asia and Oceania at Samsung Electronics.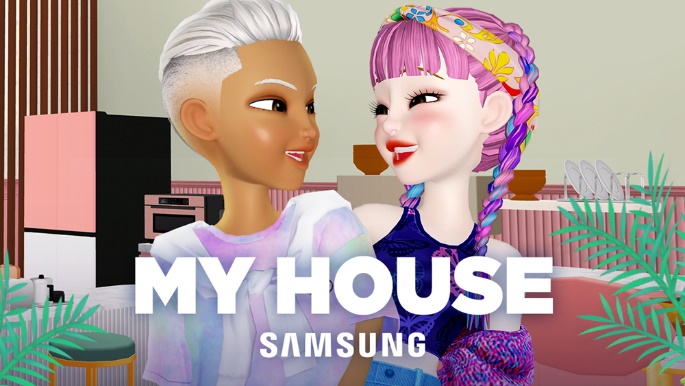 My House platform was first revealed at CES 2022, the My House world map allows users to decorate their very own homes in the metaverse with Samsung products. They can select, customise, and experience over 18 Samsung products in their virtual space, from the Freestyle, Neo QLED and lifestyle TVs like The Frame, to the Bespoke Refrigerator, Bespoke Jet, Air Dresser and more. The SmartThings Mode experience can be activated via the Galaxy Z Flip in the virtual world, where users can enjoy a home party or games in their My House living room. Targeted at Gen Z and millennials who actively seek new avenues of self-expression, the platform builds on Samsung's efforts to empower users with customised experiences.
"Through the Galaxy S22 Treasure Hunt and user-generated content events, we want to engage more Gen Z and millennial users to spark their imagination and creativity. We hope to be an important part of their on-going journey in exploring their individuality, and in developing their lifestyle preferences," added Bockenmeyer.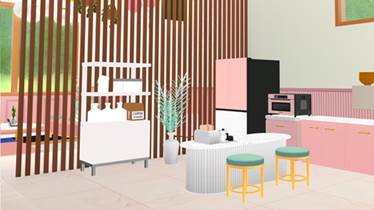 Treasure Hunt Event
From 8 April 2022, users can participate in the Treasure Hunt event at Jeromy's House in the My House map. Galaxy S22 gift boxes will appear every 15 minutes, for a limited time. Users can win an exclusive in-app S22 effect item each time they find a gift box, and the limited virtual fashion item – a Galaxy S22 jumpsuit upon collecting eight gift boxes.
Download the ZEPETO app from the Google Play Store here.
* Information and pictures courtesy of Samsung Singapore and IN.FOM *