FUJIFILM Business Innovation Singapore recently launched its new Apeos series of multi-function devices (MFDs) and Printers, as well as unveiling its new office and customer service experience centre (CEC) at Mapletree Business City, designed to meet the challenges of today's digitalised world.
If this is the first time you are hearing about FUJIFILM Business Innovation Singapore, they are formerly known as Fuji Xerox Singapore, just to recap, I attended their Fuji Xerox Innovation Re:Mix Forum in 2019 and Fuji Xerox Innovation Re:Mix Forum Work Reimagined 2020.
FUJIFILM Business Innovation Singapore Customer Service Experience Centre (CEC)
FUJIFILM Business Innovation Singapore CEC serves as its Asia Pacific and Singapore Headquarters, it houses over 800 employees in their new premises. The CEC combines both a working office and customer experience centre that foster collaboration while delivering exceptional experiences, part of their longer term strategy to transform the way businesses and organisations work in a post pandemic world, a new future of work. As a result of this transformation, FUJIFILM Business Innovation saw a 49% reduction in space utilised.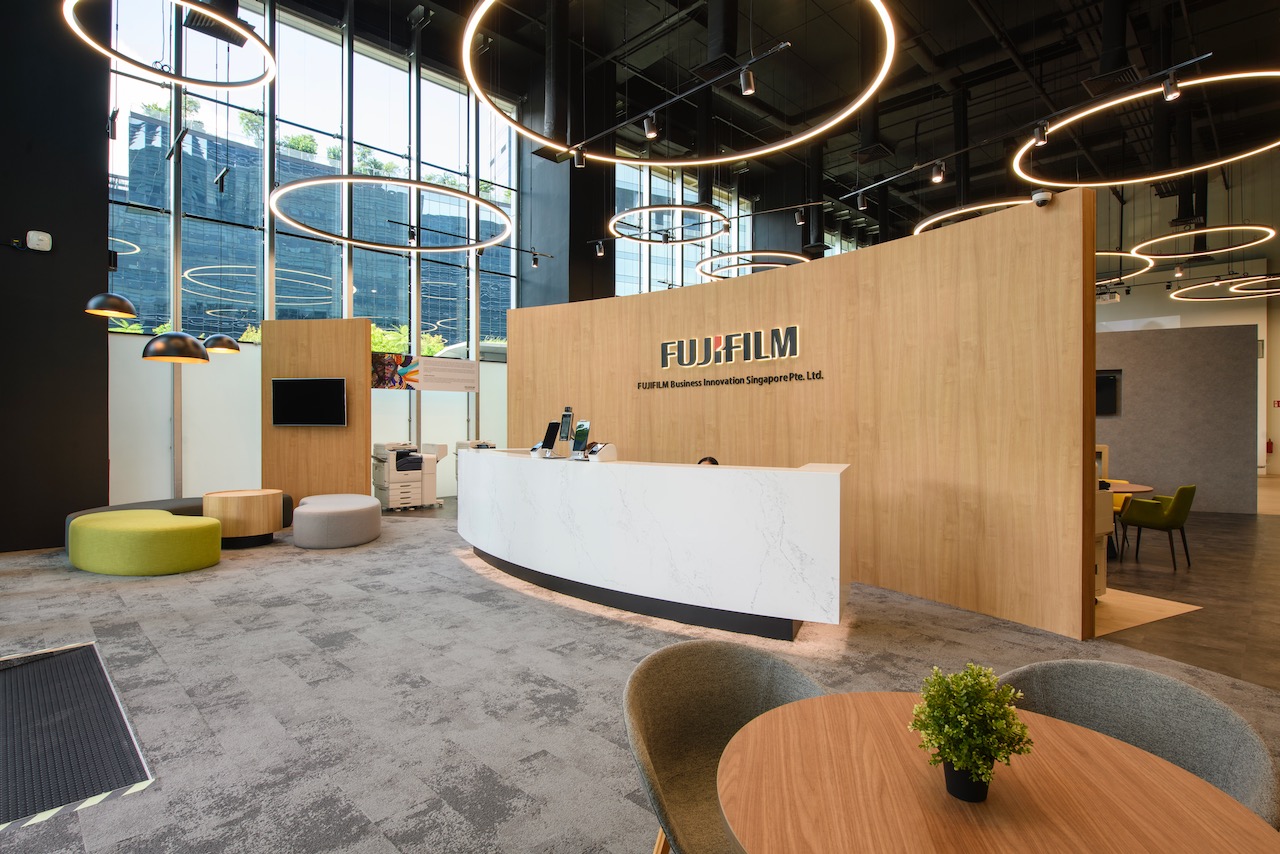 The CEC is an engaging and well-designed environment, designed with the objective to woo, wow and win customers through an engaging showroom experience incorporating an agile work environment. They bring together vital elements of design and technology, created to showcase a new generation of smart multi-function devices and business process solutions to meet the ever changing needs of a new digital generation.
FUJIFILM Business Innovation built in the philosophy of biophilic design, through the use of natural materials, light and plants to enhance the health and well-being of its employees. Embodying the 'Omotenashi' (wholehearted hospitality) concept of the brand, the new CEC was created to showcase innovations that accelerate businesses' success in an environment that enhances efficiency, collaboration and engagement.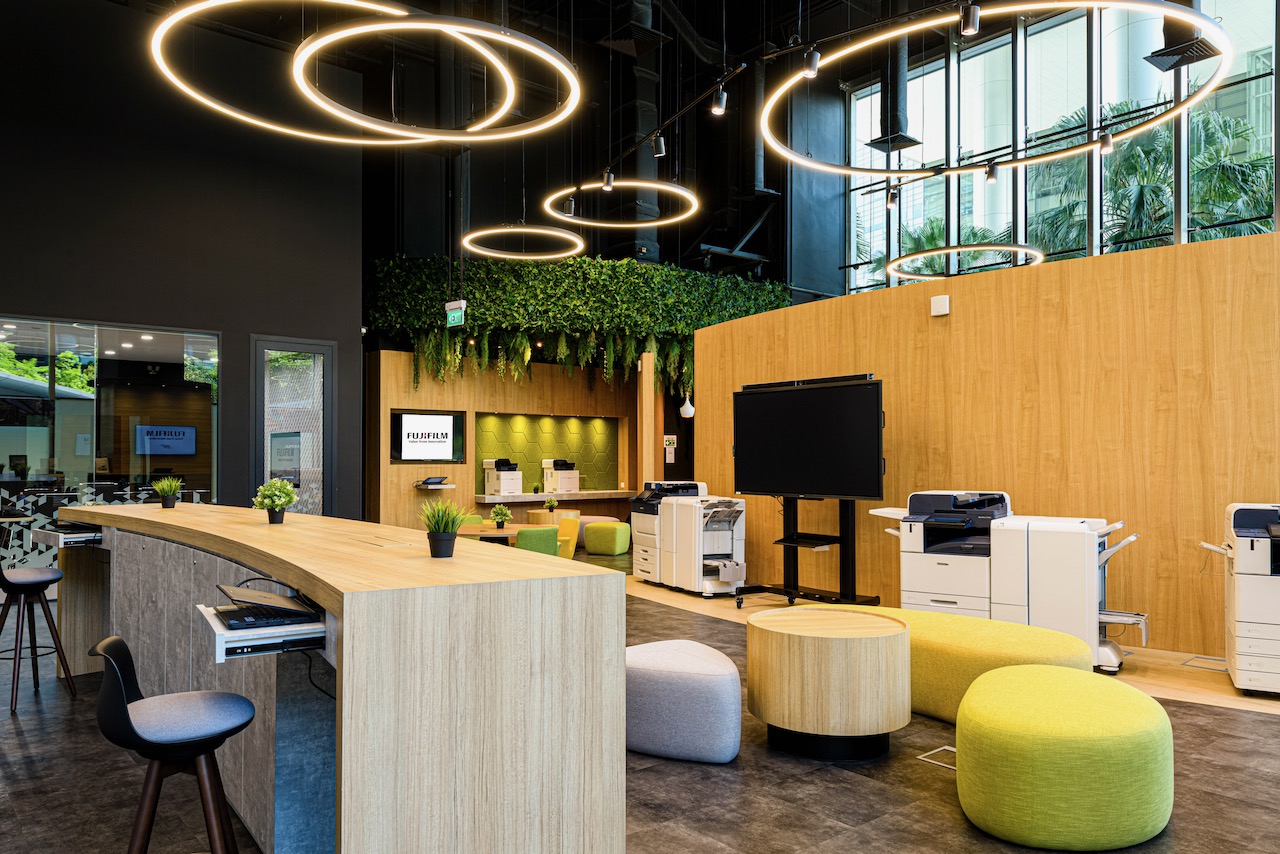 New Apeos series of Multi-function devices and printers
The new Apeos series of multi-function devices and printers features a new Apeos logo, along with the exterior of the multi-function devices and printers having undergone a design facelift, they portray a simple yet sleek image, especially with the use of strong contrasting colours such as white and neutral grey.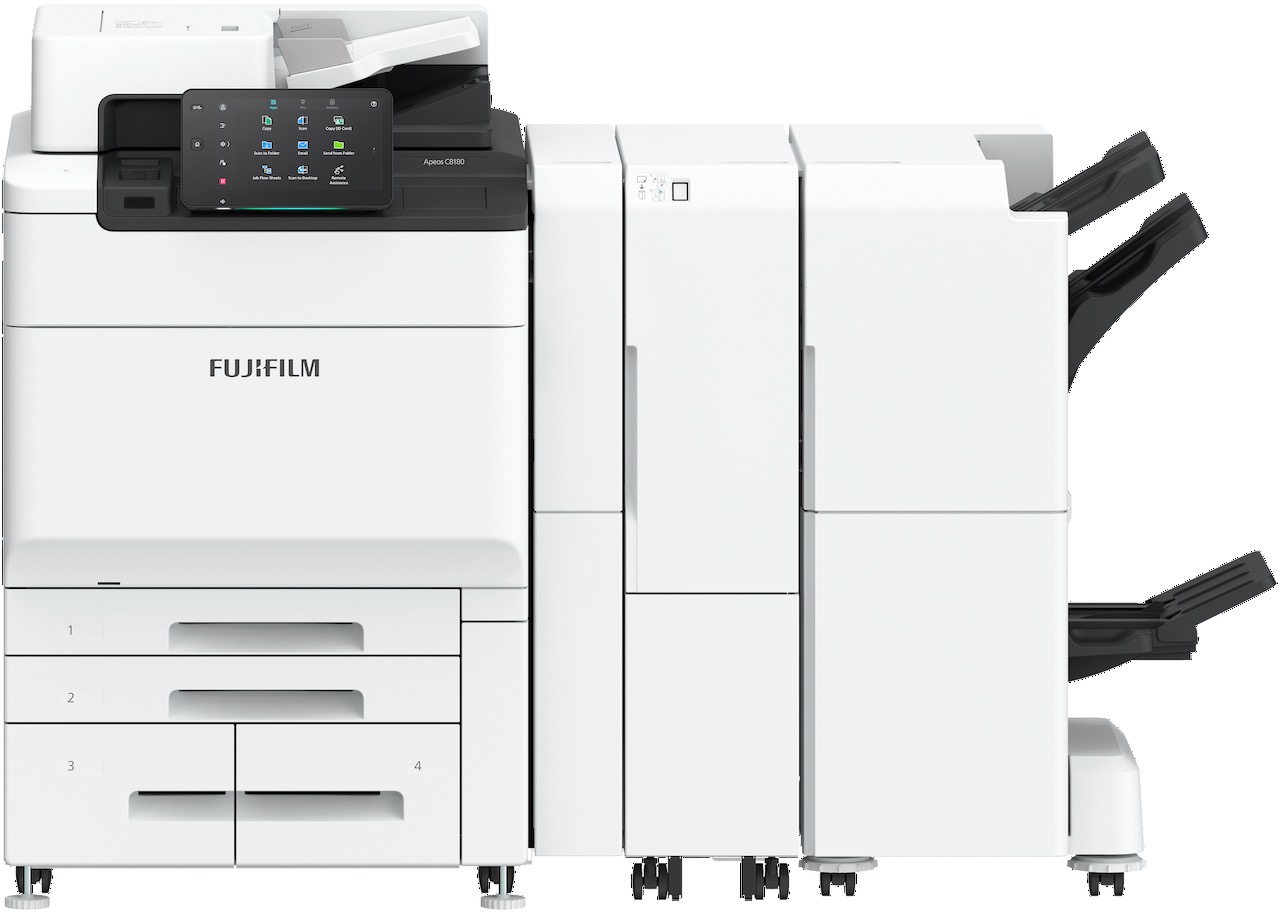 They have a wide range of products from the smallest and lightest printer in its class to MFDs that are critical and essential for business operations, to high performance MFDs that produce super quality images that are suitable for professional use, that will support versatile work styles adopted by various industries and businesses.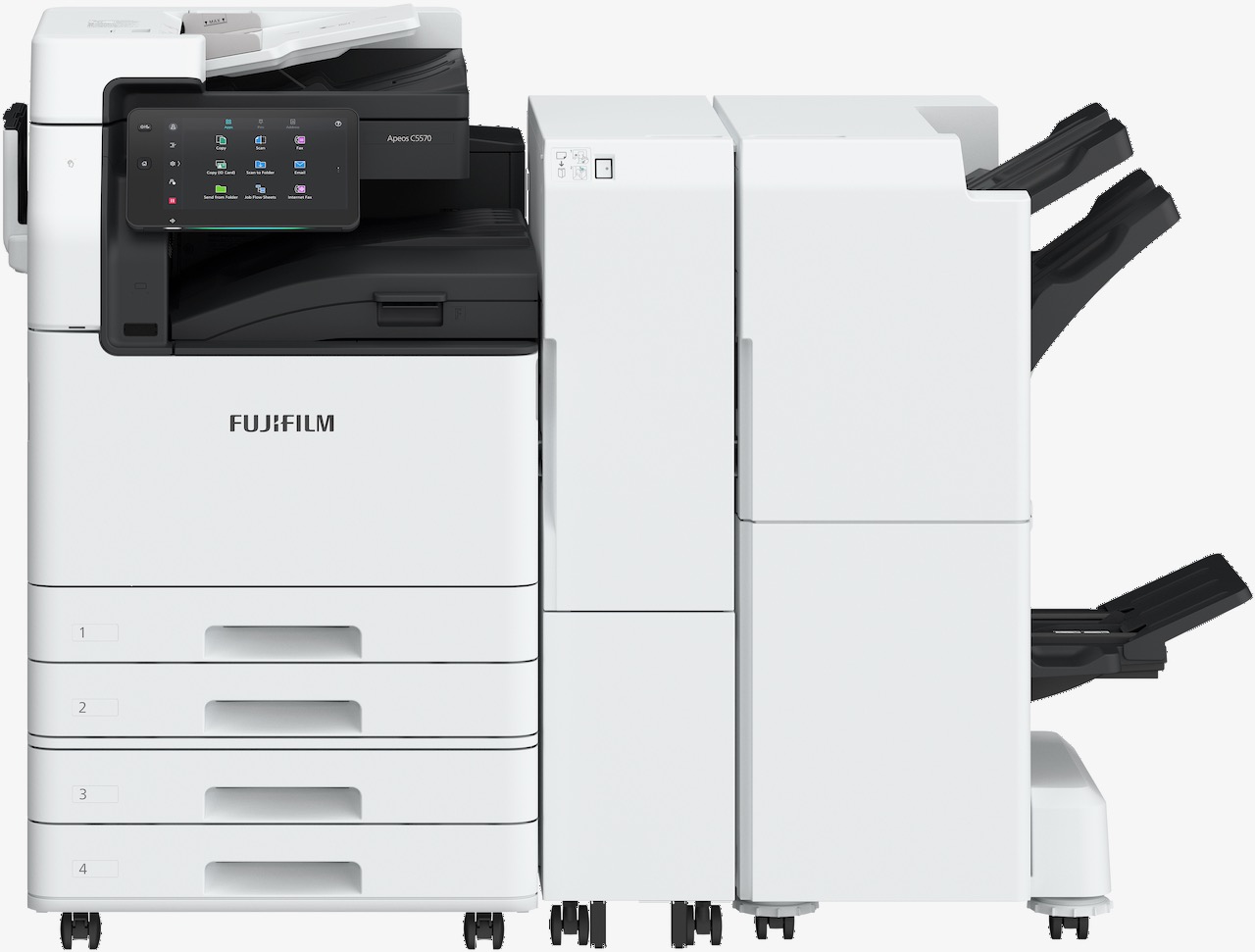 The new products are equipped with a 10.1-inch or 2.8-inch operation panel according to the size of each model. The user interface is intuitively designed using black as the background and different colours to represent various functions for better engagement and clarity.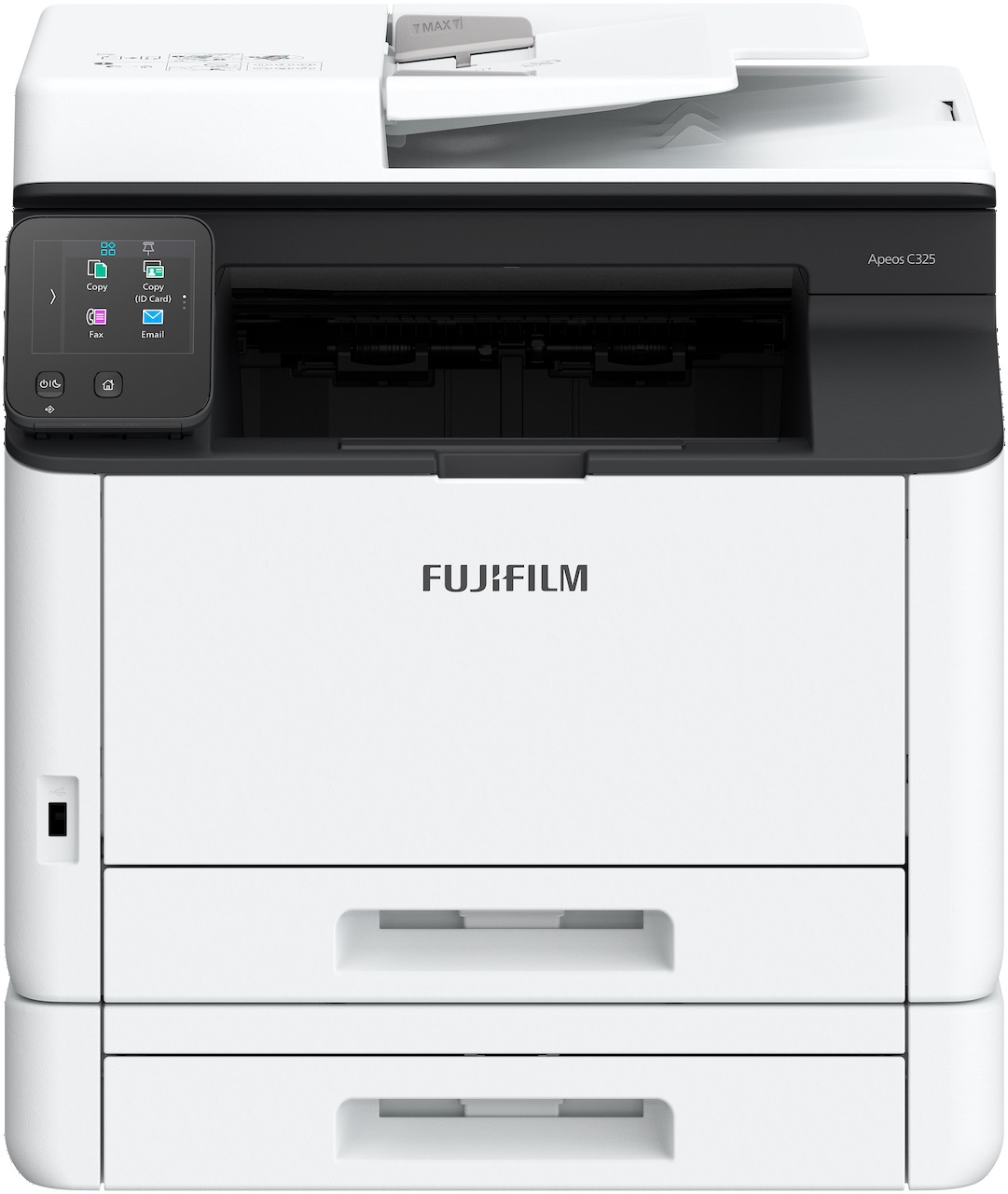 On security related challenges that employees faced during remote working/work from home, the ApeosPro/ Apeos C series also feature enhanced measures for network connections and prevention of information leaks from data stored in the devices.
"We are thrilled to introduce into the market, our latest state-of-the-art multifunction devices to date. Designed and built from 87 years of FUJIFILM innovation, this latest series revolutionises the way businesses work in today's diverse workforce. We aim to empower businesses of all sizes with the freedom to be more agile, adaptive, act fast and get ahead of the game," shared Adeline Goh, Director, Strategic Business & Marketing, FUJIFILM Business Innovation Singapore.
Key highlights of ApeosPro / Apeos C MFDs
ApeosPro Series
ApeosPro C810 / C750 / C650
High performance multifunction printers with dual role – for both professional high-image printing as well as for office printing use.
Recommended for use in daily office operations and functions that require printing of catalogs / sales collaterals in-house
For more information, please visit: https://www-fbsg.fujifilm.com/en/Products/SG-Production-Print/ApeosPro-C810-C750-C650 
Apeos C Series
Apeos C7070 / C6570 / C5570 / C4570 / C3570 / C3070
Apeos C8180 / C7580 / C6580
Apeos C325 z
Expanded security functions in response to a diversity of security threats that are constantly evolving.
Improved scanning capabilities such as small size scanning and higher scan speeds that boosts productivity at work. It is the first in the industry to achieve small size scanning for business cards and receipt sizes. The improved scan speeds of up to 270ipm for our mid to high range models will raise the bar for efficiency.
New style of User Interface comes with an intuitive interface that provides more convenience for the users. Shortcut keys such as pinning history buttons allows users for faster response time. Equipped with software one-touch buttons that could simplify the steps during fax function. The notification sounds and announcement screens provide users the attentiveness to support work operations.
For more information, please visit:
ApeosPrint Series
ApeosPrint C325 dw
Smallest and lightest in its class with no compromise on performance, image quality and data security.
Supports businesses with limited office space such as retail stores and hospital receptions
For more information, please visit:  https://www-fbsg.fujifilm.com/en/Products/SG-Office-Printers/ApeosPrint_C325_dw
* Information and pictures courtesy of FUJIFILM Business Innovation Singapore *