LG Electronics (Singapore) announced the launch of 2022 TONE Free™ series lineup (models T90, T60 and TF8). This new series features the latest technology and a host of brand-new features that deliver incredible sound with a comfortable fit. The TONE Free true wireless earbuds elevate the user's on-the-go lifestyle – a perfect example of LG's commitment to consistently provide innovative products and solutions for a better life and living.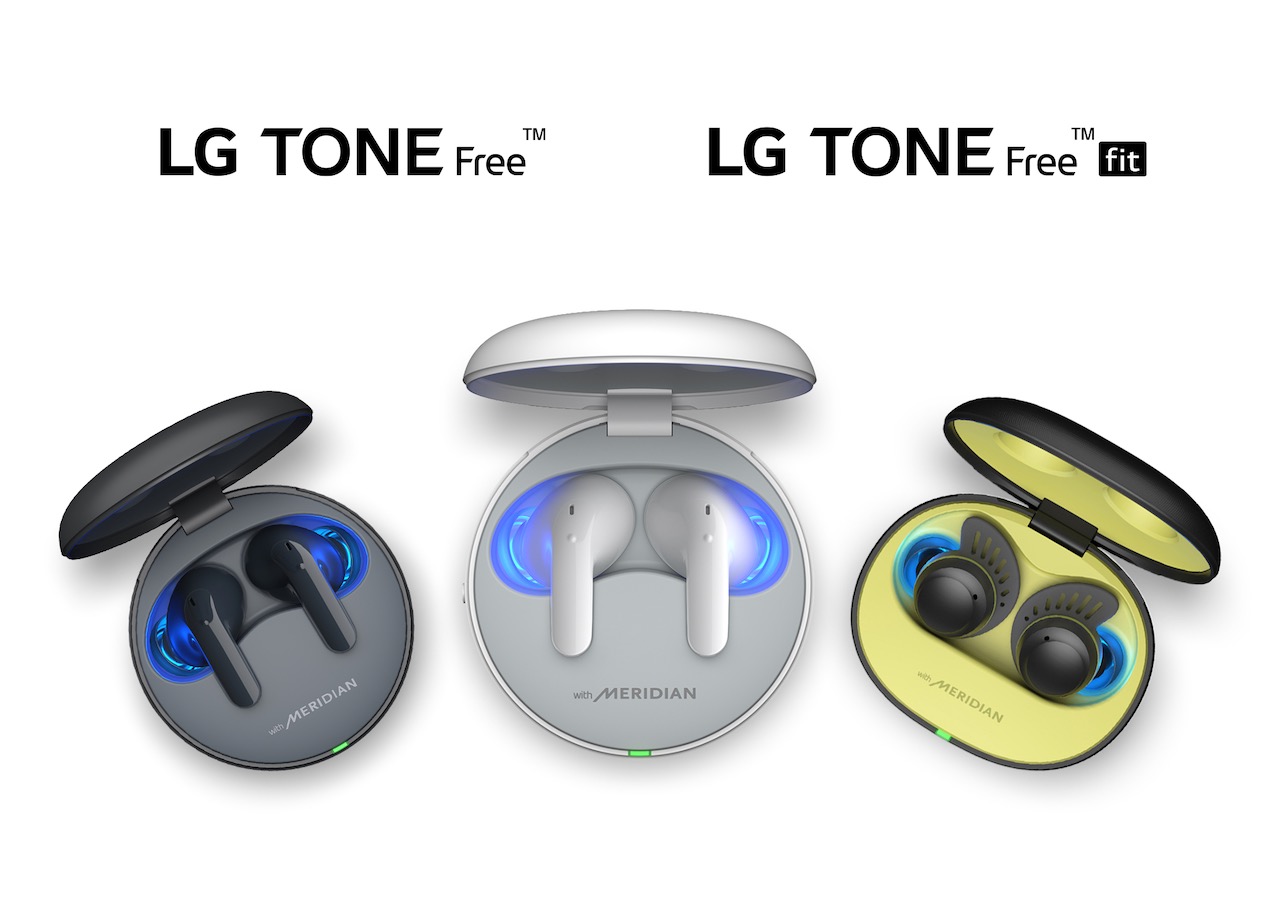 LG TONE Free T90: The Flagship Model
The headliner for the LG 2002 TONE Free™ series, the LG TONE Free T90 comes with significant upgrades that bring music to the ears. The T90s are designed to offer enhanced audio quality, engineered with a new internal structure with larger drivers and crafted with graphene.
This combination provides dynamic yet balanced and crisp sound while reducing vibrations. The T90 earbuds also feature Meridian Headphone Spatial Processing from LG's long-standing partner Meridian Audio, delivering a full and more natural soundstage for an immersive listening experience. They are equipped with Meridian's Perfect Balance technology, enabling the T90s earbuds to maintain a consistent tonal balance at any volume and surround users with a pleasant and soothing sound.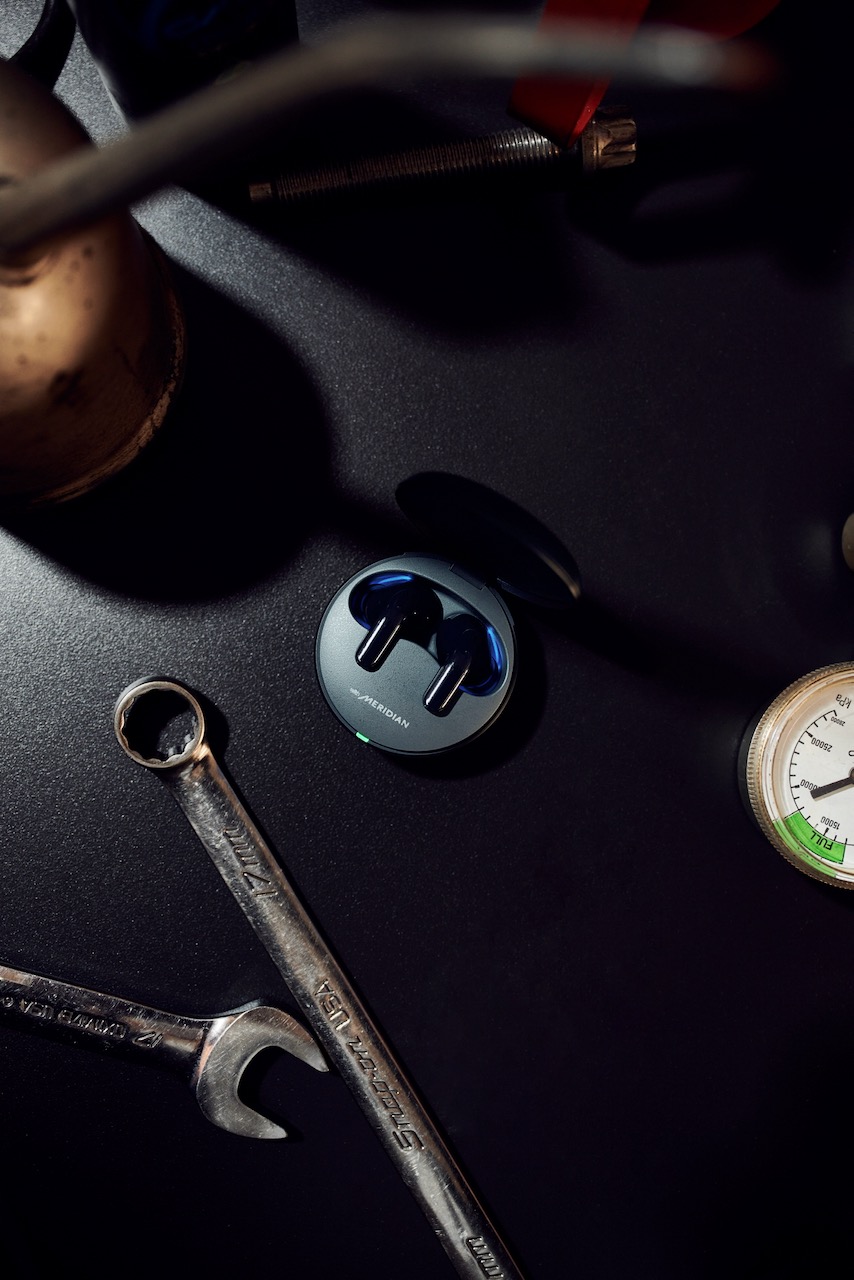 In addition to these upgrades, LG's TONE Free T90 earbuds are also the world's first Dolby Atmos wireless earbuds with Dolby Head Tracking™ across all devices and content such as music, movies and video games. Living up to its name, Dolby Head Tracking™ re-calibrates the sound as users move their heads to envelope them in a more natural sound experience, allowing them to feel like they are in the centre of the scene. This technology allows sound to move along with the user, improving how one can experience and enjoy entertainment. The T90s are also the first wireless earbuds to come with Dolby's audio virtualiser, this is designed explicitly for earbuds to expand spatial dimensionality for stereo-like performance.
There is also the newly-added Snapdragon Sound Technology Suite offering a stellar listening experience previously only available on wired headphones. Along with its 24-bit/96kHz high resolution audio, these Snapdragon Sound earbuds provide robust connectivity, low latency and crisp voice quality. These make it an ideal solution for making calling calls and for gamers who rely on clear voice communication during intense battles.
The premium flagship T90s also feature an upgraded Active Noise Cancellation (ANC) – the Double Step ANC Algorithm eradicates unpleasant feedback by cancelling external noises more effectively by utilising a new filter with a higher sampling rate and an advanced howling detection algorithm respectively. The Real-Time ANC Optimiser calibrates the position of the earbuds via the internal microphones when it is placed inside the ear and automatically adjusts to provide optimal ANC performance.
There is the Voice Pickup Unit, providing the LG TONE Free T90 with an improved voice calling experience. They detect and reduce the ambient noise to minimal levels when the user speaks for a clear voice calling experience.
Packed with a substantial battery capacity, the LG TONE Free T90 earbuds can deliver up to 9 hours of playtime on the earbuds with a single charge, and up to 29 hours with the charging case.
LG TONE Free Fit: The Audio Companion for Active Lifestyles
Designed for the active lifestyle users, the LG TONE Free Fit TF8 is the secure yet comfortable fit earbuds for you. They are suitable for all activities ranging from running and mountain biking, to training at the gym. The built-in SwivelGrip technology helps keep the earbuds fit snugly in the ear regardless of the intensity of the activity. Concurrently, this lightweight design promotes better air circulation.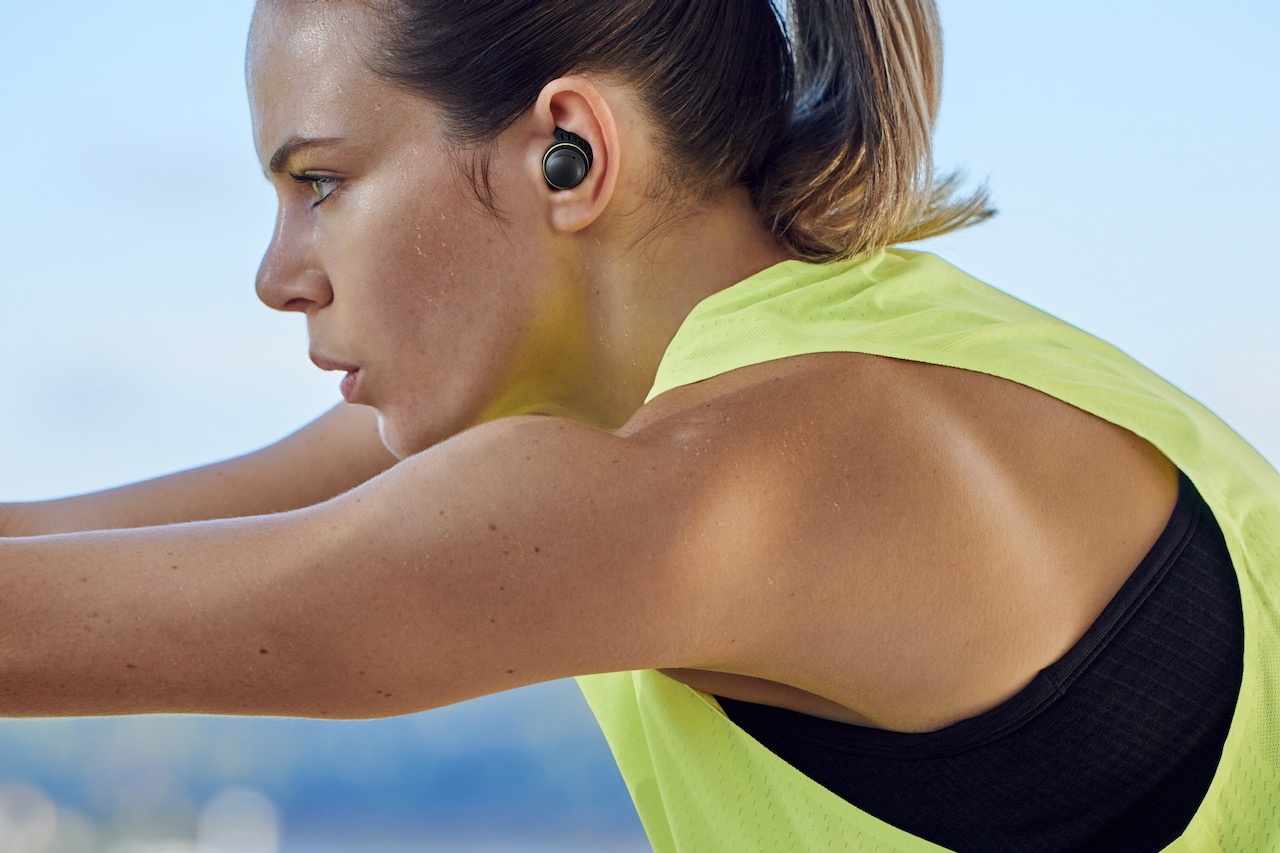 The LG TONE Free TF8 are IP67 rated for resistance to many types of splashes, such as rain, sweat and dust, making the perfect earbuds to wear when participating in a vigorous workout session. The earbuds also come with ANC, clear spatial sound with Meridian HSP technology and are fitted with hypoallergenic ear gels. The LG TONE Free TF8s have a comparable battery life of 10 hours with up to 30 hours when used with the UVnano charging case. They are also equipped with Plug & Play Wireless feature for convenience on the treadmill.
Features available on LG TONE Free T-series
The LG's 2022 TONE Free models also boast a comfortable design while boosting audio performance design while boosting audio performance. In collaboration with South Korea's POSTECH Ergonomic Design Technology Lab, the T-series earbuds were created with ergonomic precision, an optimised shape that feels better in the ear.
This means that users can enjoy a more ergonomic fit that boasts comfort throughout extended usage. The TONE Free's Performance Fit sets the earbuds in the correct position for the optimal sound experience.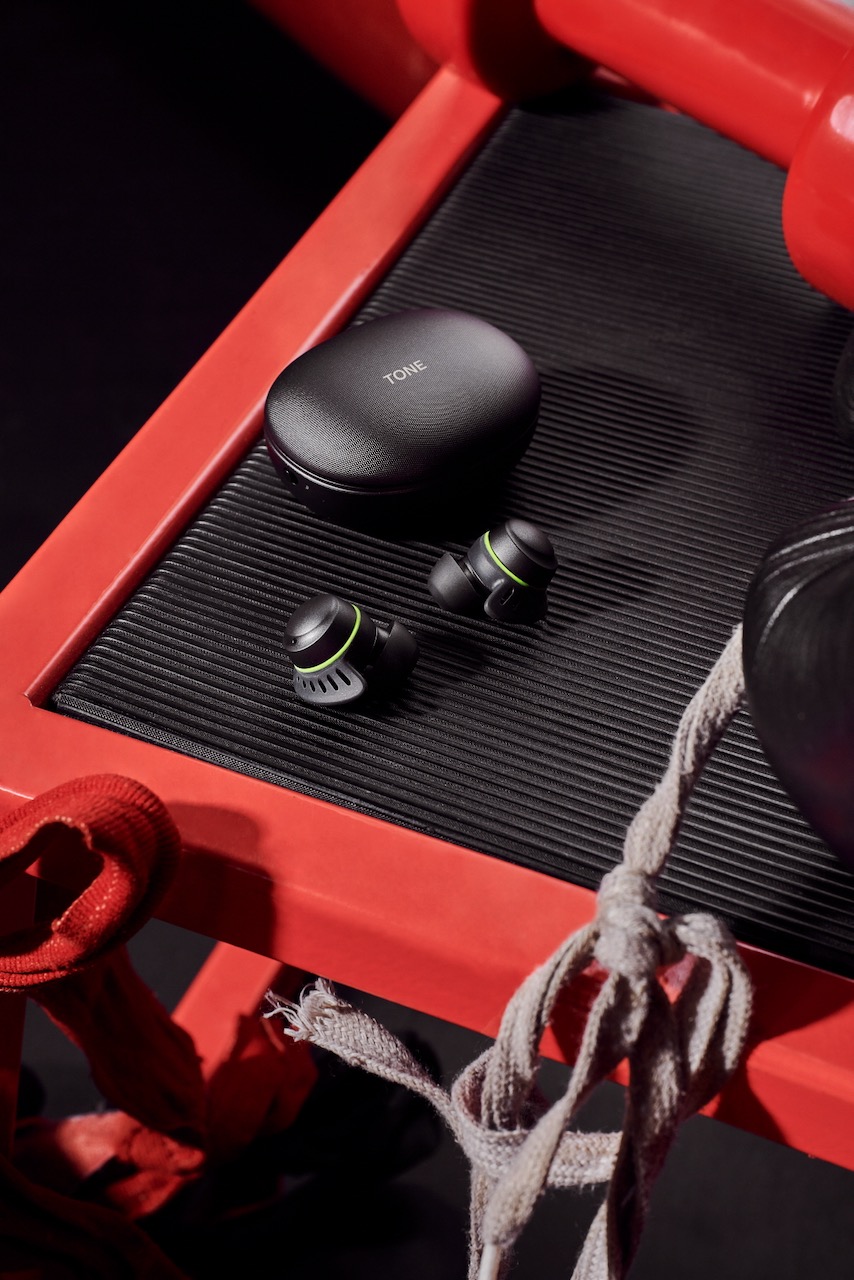 For greater connectivity and compatibility, the TONE Free earbuds offer exceptional convenience through its Plug & Wireless feature. Using its charging case as a Bluetooth transmitter, users can plug the case into any compatible device with the included USB-C to AUX cable, such as a treadmill, radio or in-flight entertainment system to enjoy complete wireless freedom. The voice chat function is new to the Plug & Wireless feature, which makes it great for conference calls and chatting with friends in-game.
LG's new TONE Free models also retains its special auto-cleaning charging case with a few enhancements. The UVnano6 charging case, which uses ultraviolet light to help clean the earbuds, will now provide even greater coverage for thorough sterilisation of all parts of the ear gels. The medical-grade, hypoallergenic ear gels continue to help reduce the risk of skin irritation in the ear canal.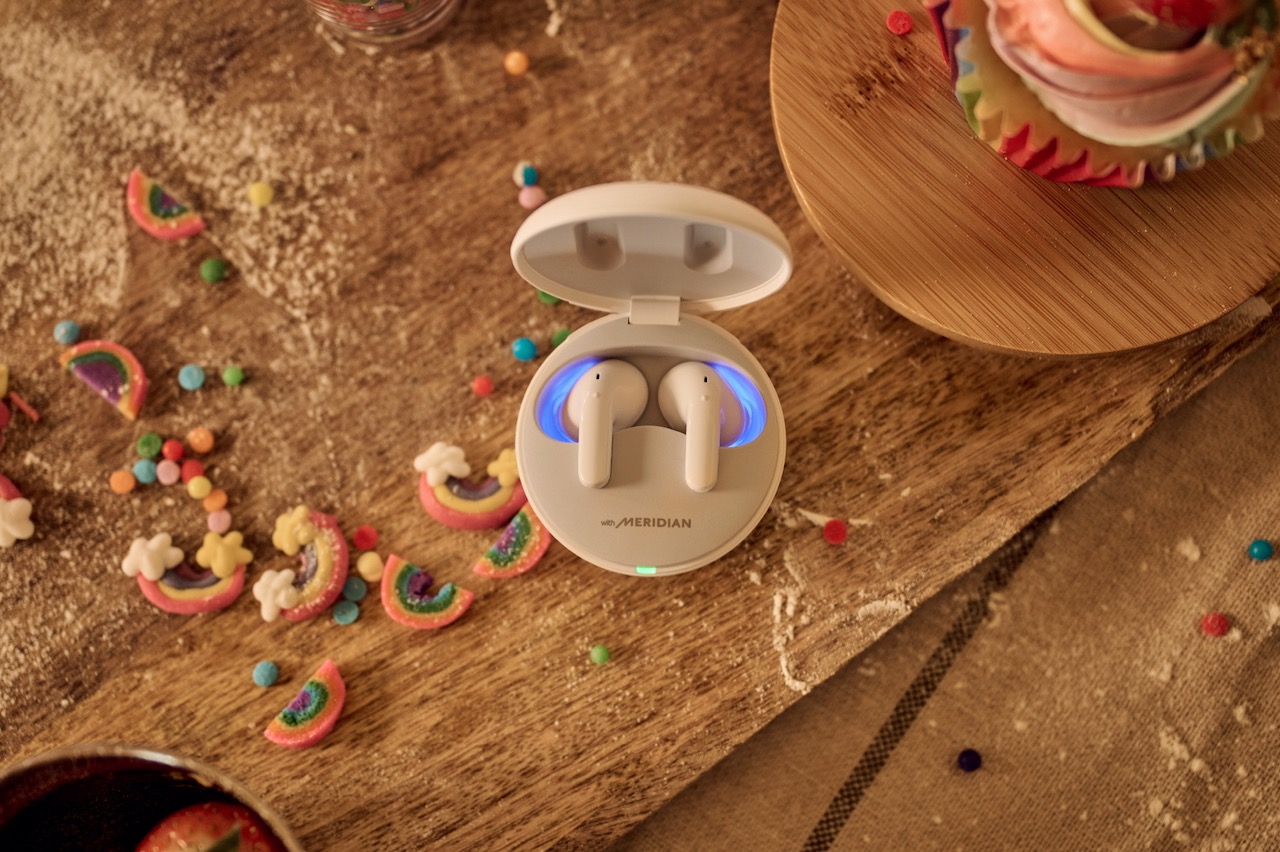 Pricing and Availability 
The LG 2002 TONE Free™ series T90, T60 and TF8 are now available at LG official brand stores on KrisShop, Lazada, Shopee, as well as authorised retailers and distributors, including Audio House, Best Denki, ConnectIT, COURTS, Gain City, Goh Joo Hin, Harvey Nor-man, iStudio, Mega Discount Store, Parisilk, Stereo Electronics, Sprint-Cass and X Gear.
| | | | |
| --- | --- | --- | --- |
| Models | T90 | T60 | TF8 |
| Price | $329 | $229 | S$299 |
* Information and pictures courtesy of LG Electronics Singapore and APRW *