Christmas 2020 is just round the corner, have you bought your Christmas gifts for your loved ones, family, relatives and friends? Although Year 2020 is a difficult year for all of us, we can still continue to spread the love and joy of the Christmas festive season with your loved ones and family. If you haven't bought your Christmas gifts, let me share with you LG Christmas Gift Guide 2020!
LG TONE Free True Wireless Earbuds: An Audiophile's Dream Come True
For all the audiophiles out there, check out LG TONE Free True Wireless Earbuds! This would be a simple yet valuable gift whereby video conferencing calls are the norm in today's and future hybrid working environment. It is packed with excellent and high resolution audio quality designed by British audio manufacturer, Meridian Audio.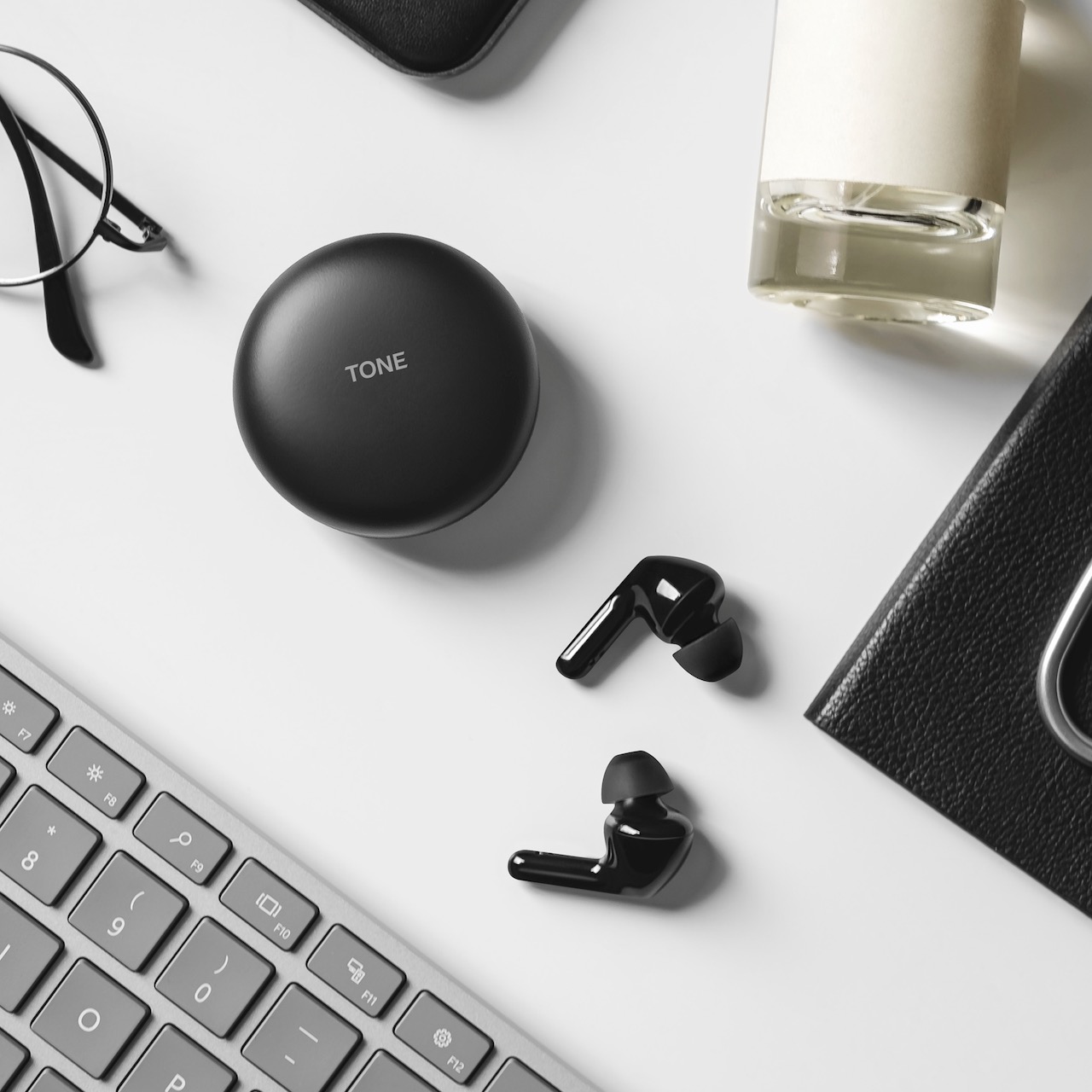 This is also LG's first wireless earbuds with an industry-first UVnano charging case, which utilises UV LED lights to eliminate bacteria and germs (3) from the non-toxic, hypoallergenic silicone ear gel (4) and inner mesh as they charge.
LG XBOOM Go PL Bluetooth Speakers: Amp Up the Party with Superior Sound
No Christmas gathering is complete without music while enjoying the festive dining and gathering with your family and loved ones. With the LG XBOOM Go PL5, this is going to fill any home with delightful Christmas tunes produced from premium Meridian audio quality.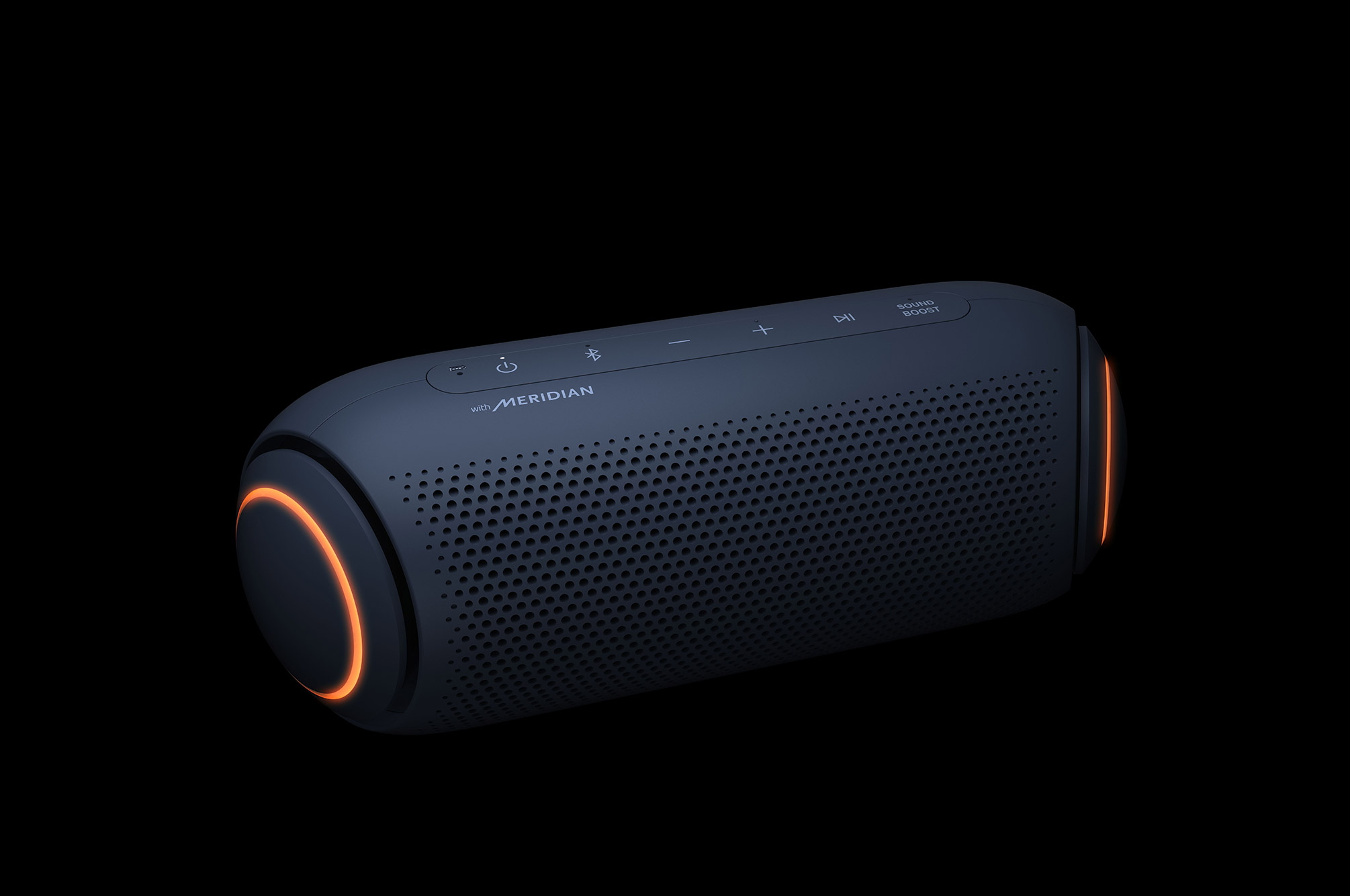 Boasting the Dual Action Bass feature, the speakers pump out dynamic bass, making it a must-have device for those who love to jam it out. The XBOOM Go PL5 never fails to set up a light-hearted and fun atmosphere in any room with its Multi Colour Lighting that produces pulses of light in sync with the song.
LG OLED TV & Soundbar: Re-watch Christmas Classics with Stellar Picture and Excellent Audio Quality
After your Christmas festive meal, it's time to catch a Christmas movie together with your loved ones and family on TV! Let LG GX Gallery OLED TV blow you away with its self-lit pixels that allow you to see the richness in colours, details and textures even in dark scenes.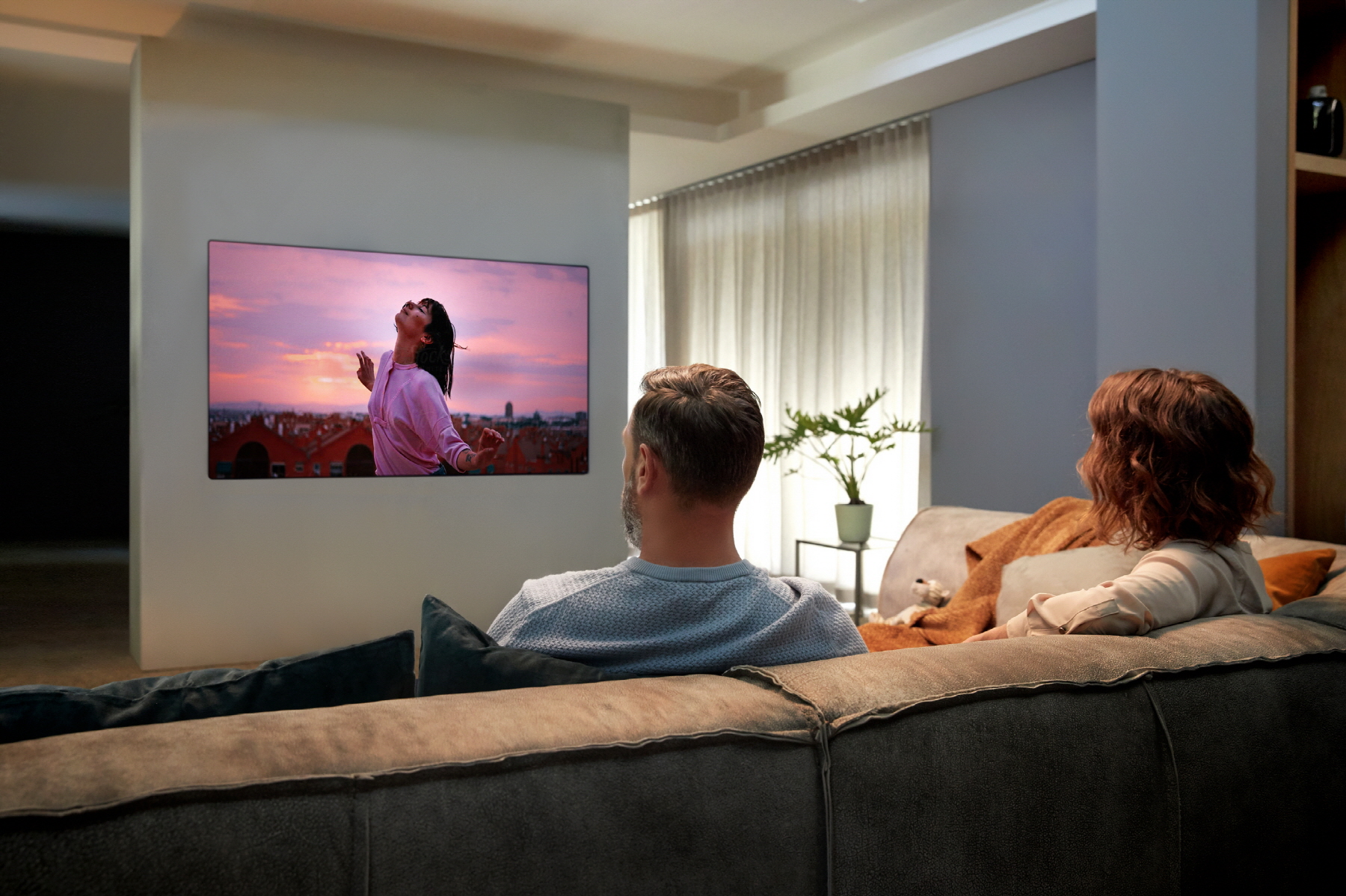 With Dolby Vision IQ and the UHD Alliance's Filmmaker Mode, LG OLED authentically displays movies exactly as their creators intended. Pair the LG OLED TV with the LG SN8YG Soundbar for an outstanding movie marathon experience with your family! Equipped with Meridian Audio, LG Soundbar offers an immersive audio experience deserving of your favourite movies and is the perfect gift to keep your family entertained.
LG CordZero™ Cordless Vacuum: Cleaning Wizard for a Spotless Home
A cordless vacuum cleaner is an essential home appliance nowadays, lightweight, handy, portable and useful. Packed with an ergonomic cordless design, the LG CordZero™ A9ULTIMATE is a cutting-edge handstick vacuum cleaner that takes the drudgery out of cleaning.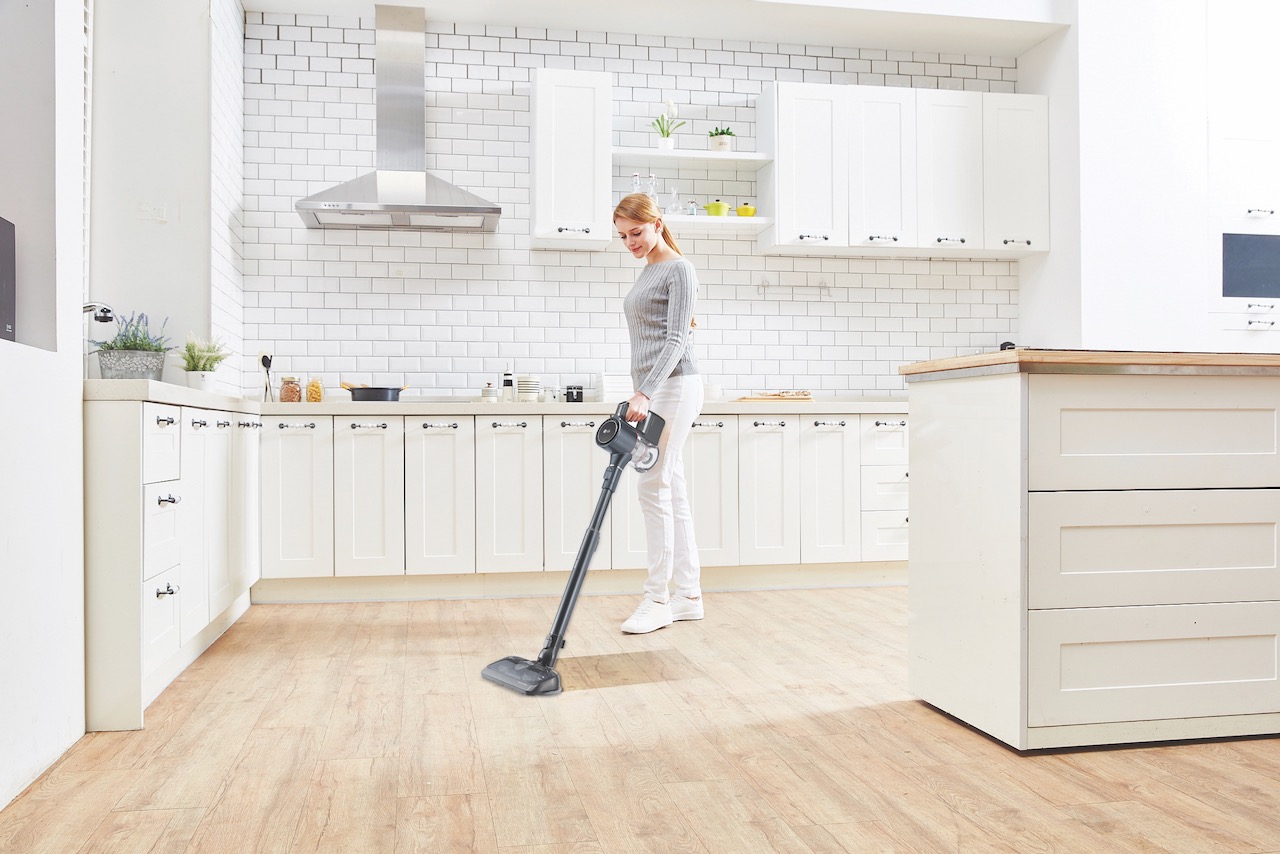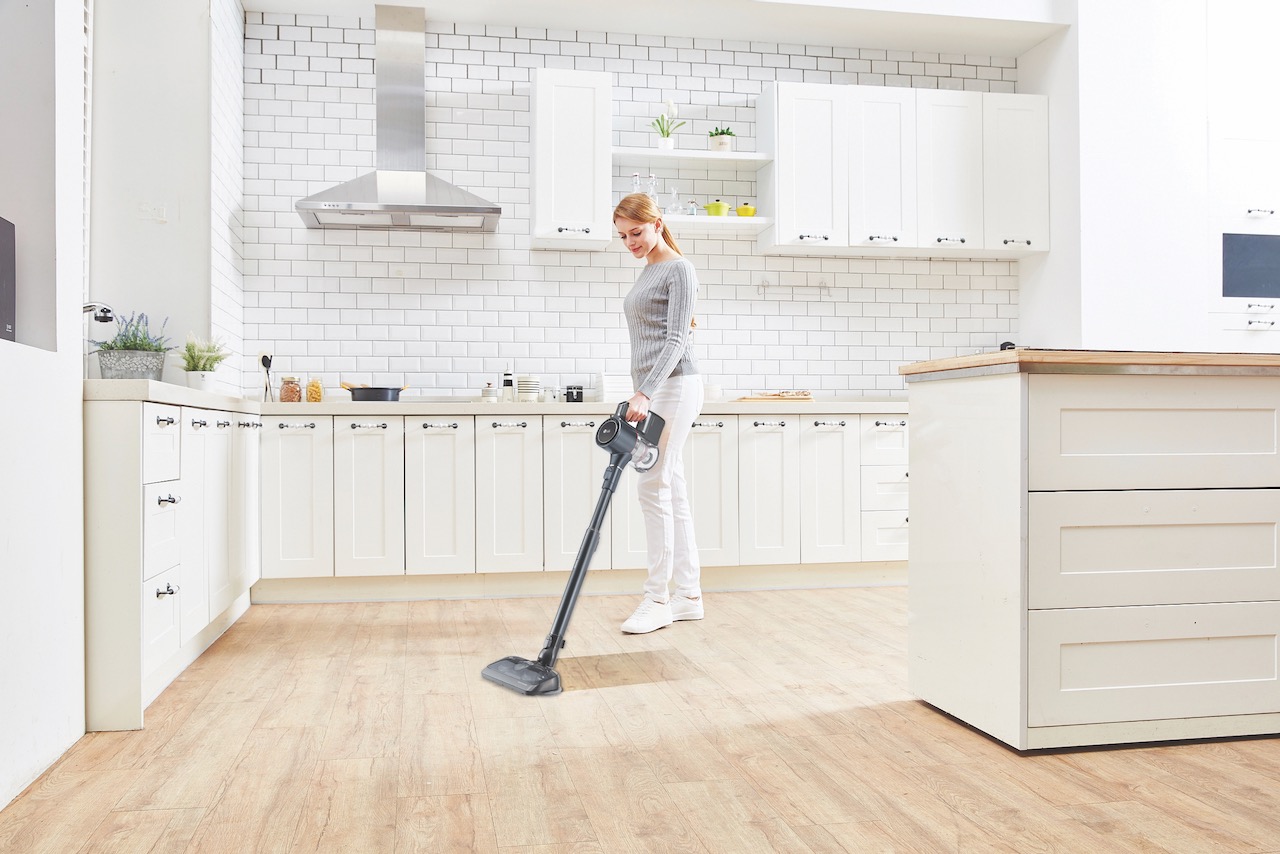 Equipped with LG's AEROSCIENCE™ technology, it utilises powerful mini whirlwinds of air to filter out dust particles. With Dual PowerPack™, users can get up to 80 minutes run time (6) on normal mode with two easily interchangeable batteries and are rechargeable. It is a dual-purpose gadget that vacuums and mops simultaneously, so cleaning time can be reduced so your home will be sparkling clean to welcome the festivities.
LG PuriCare™ Mini Air Purifier: Clean Air to Accompany Every Journey
The importance of personal hygiene and well-being has increased in significance and awareness during this year when the global pandemic hits. With the LG PuriCare™ Mini Air Purifier, this would make a very thoughtful and nice gift that can protect your loved ones from allergens and ultra-fine dust.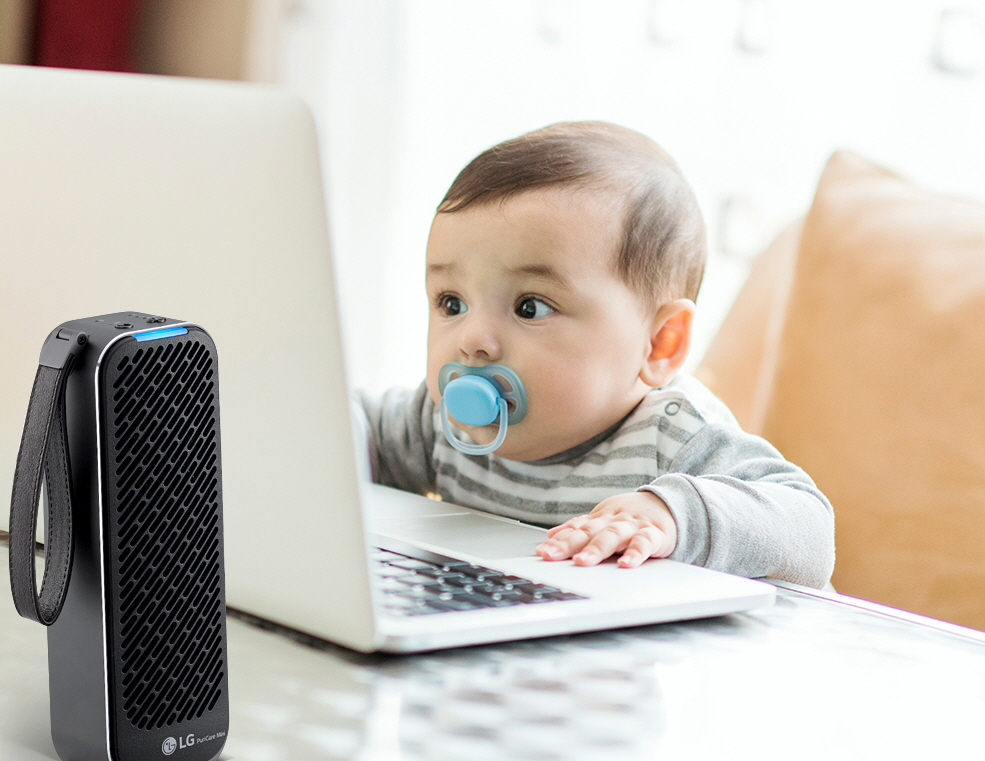 Featuring LG's 4-Step Air Filtration System, the portable and lightweight device helps to clean the surrounding, removing up to 99% of harmful particles as small as 0.3 microbes (7), so you can be assured of a clean and fresh environment. The LG PuriCare™ Mini Air Purifier is not only efficient but also fast – cleaning 50 percent of the air inside a car in 10 minutes (8).
LG InstaView™ Door-in-Door™ Refrigerator: Visualise your Meal Prep with Two Knocks
LG's InstaView™ Door-in-Door™ Side-by-Side Refrigerator exhibits stunning aesthetics coupled with the Inverter Linear Compressor technology to establish a smart, kitchen experience. Its InstaView Door-in-Door™ feature illuminates the glass panel with two knocks, enabling you to glance into the compartment with ease.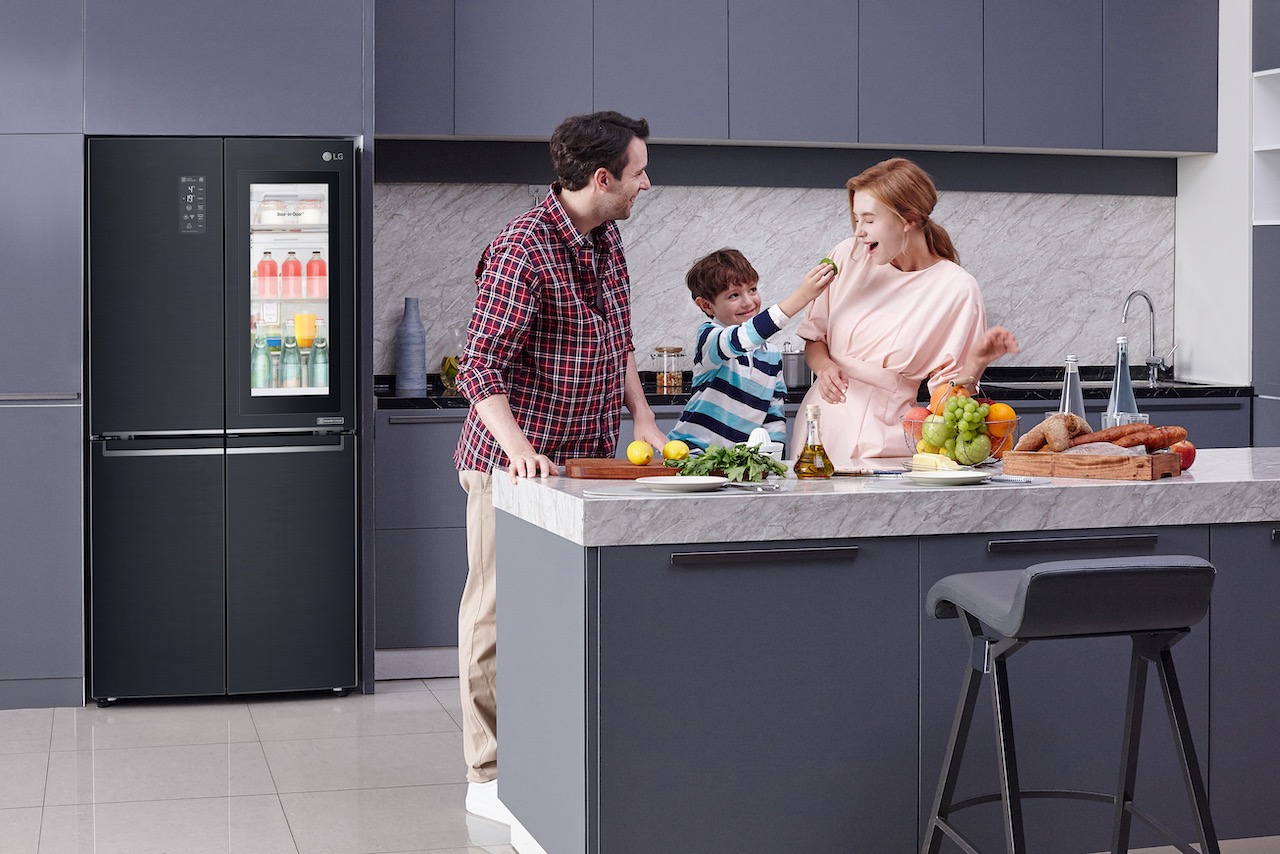 This innovative design eliminates the need to open the door to check the groceries required for your shopping, reducing unnecessary wastage of cold air – saving energy, money and time. Furthermore, its storage capacity of 601L allows you to pack the refrigerator with a big grocery haul to prepare for a Christmas feast!
LG NeoChef™ Microwave Oven: Discover Cooking Capabilities Like Never Before
Let the LG NeoChef™ Microwave Oven help you in your cooking, helping you to prepare and cook a wide variety of Christmas dishes, thanks to its Smart Inverter technology.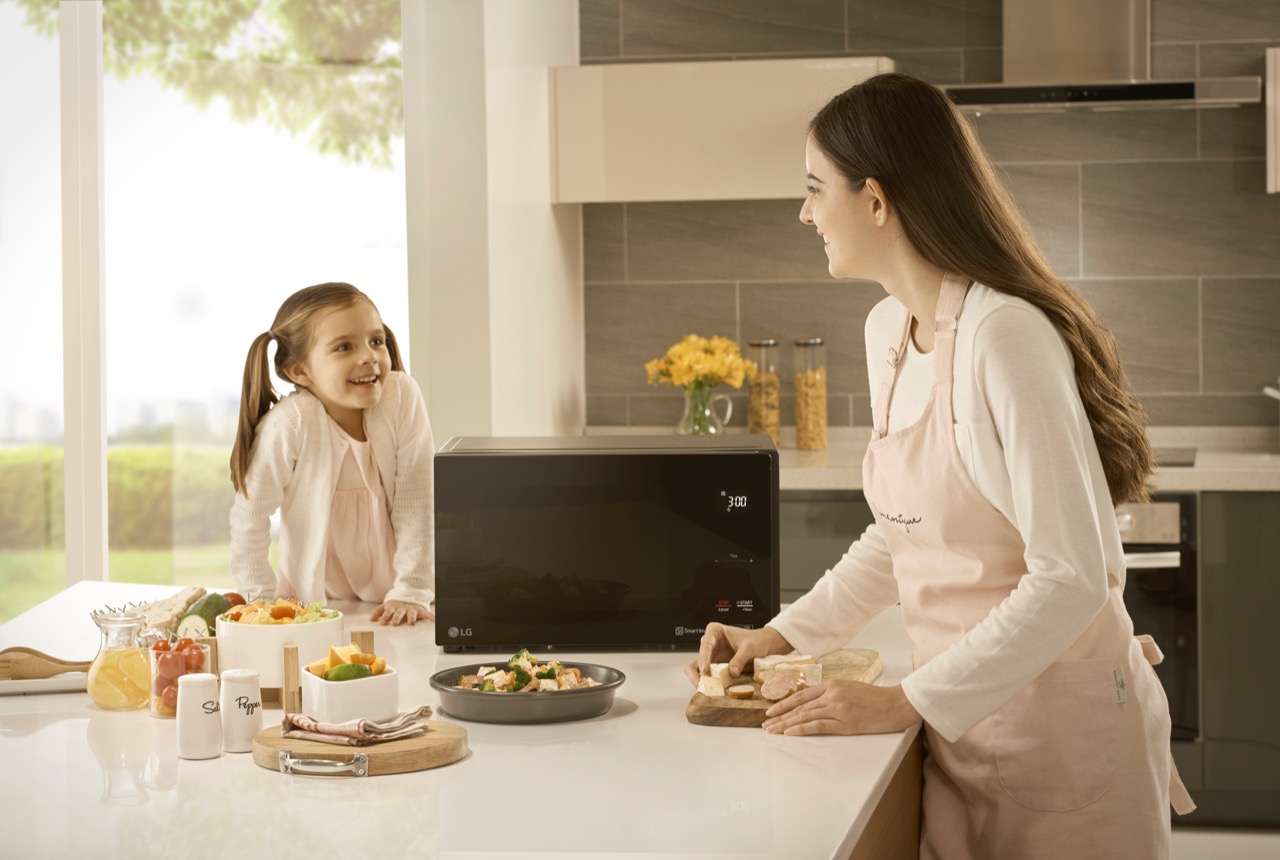 Using its linear power control between 300 to 1,100 watts, food can be evenly cooked or defrosted while preserving the nutrients and flavour. Additionally, its interior is lined with Anti-Bacterial EasyClean™ Coating which eliminates 99.9% of harmful bacteria (10), making cleaning hassle-free after cooking.
LG AI DD™ Washer Dryer: Live More, Worry Less with Clean Laundry
LG's all-in-one washer dryer helps you save more time so homemakers can focus on the more important things like whipping up a Christmas meal.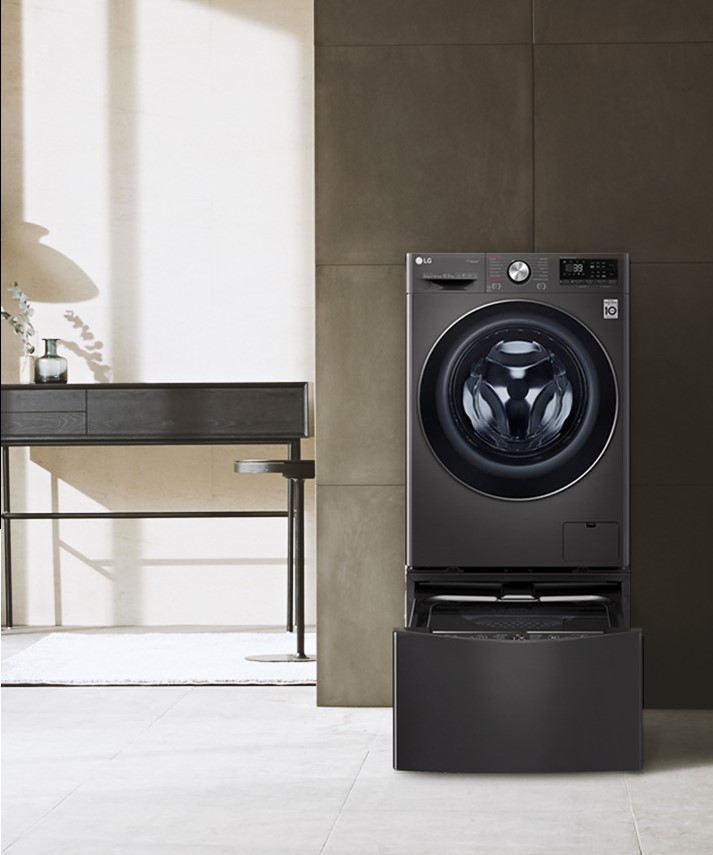 Equipped with AI DD™ (available in Cotton, Mixed Fabric and Easy-Care cycles) and TurboWash™360 technology, it detects the weight and softness of your fabric and offers optimised washing motions to care for your laundry, in a mere 39 minutes (12). Also, Steam+™ technology ensures that your load is 99.9% allergen-free to be ready for any party (13).
LG Styler™: Crease-Free, Sanitised Outfits with the Power of Steam
With the ability to refresh, sanitise and de-wrinkle clothes, the LG Styler™ clothing care system is truly a one-of-a-kind smart home appliance perfect for anyone. Powered by TrueSteam™ technology, the LG Styler™ uses steam to ensure that fabrics or hard-to-wash items like toys and duvets are 99.9% free of allergen (14) and odour. The Moving Hanger and Pants Press function helps to remove wrinkles and creases on fabric, so you can look effortlessly chic for any occasion.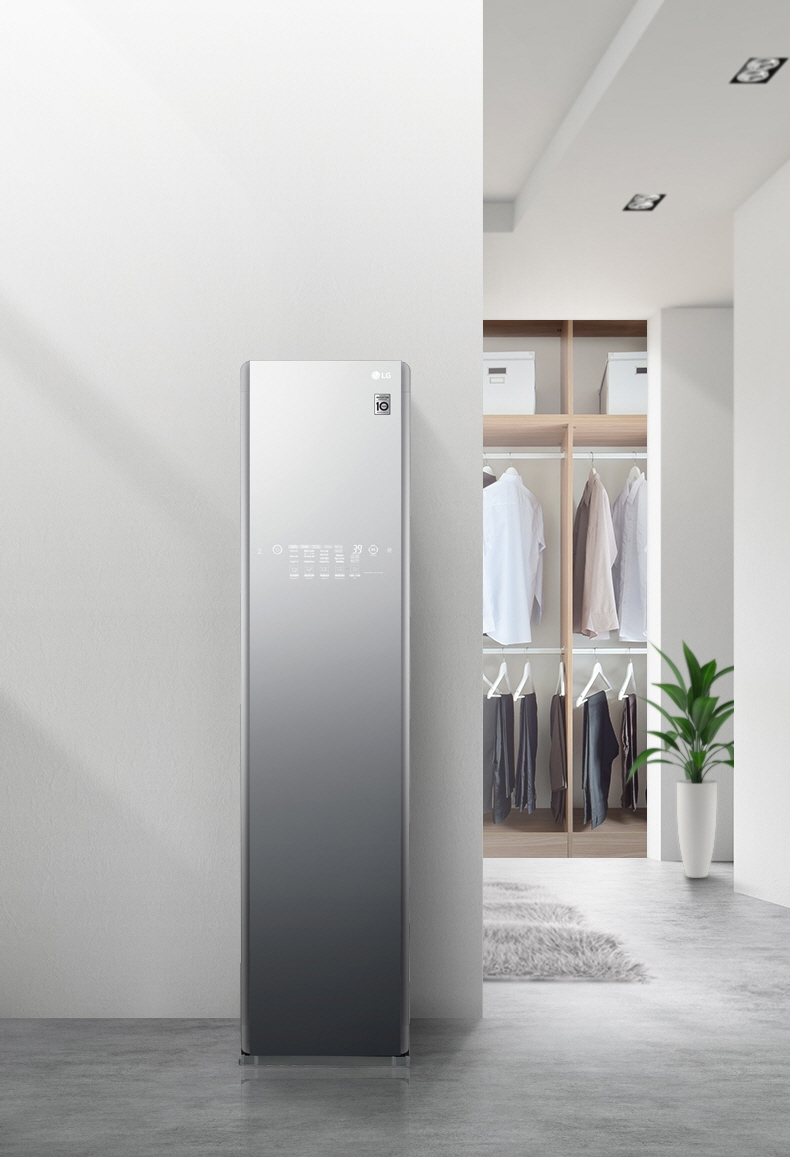 LG Pra.L: Re-imagine the Home Beauty Routine
Shower your loved ones with the gift of beauty this Christmas. Suitable for men and women alike, take your pick from a futuristic-looking selection of four LG Pra.L home beauty devices: Dual Cleanser, Galvanic Ion Booster, Total Lift Up Care and Derma LED Mask.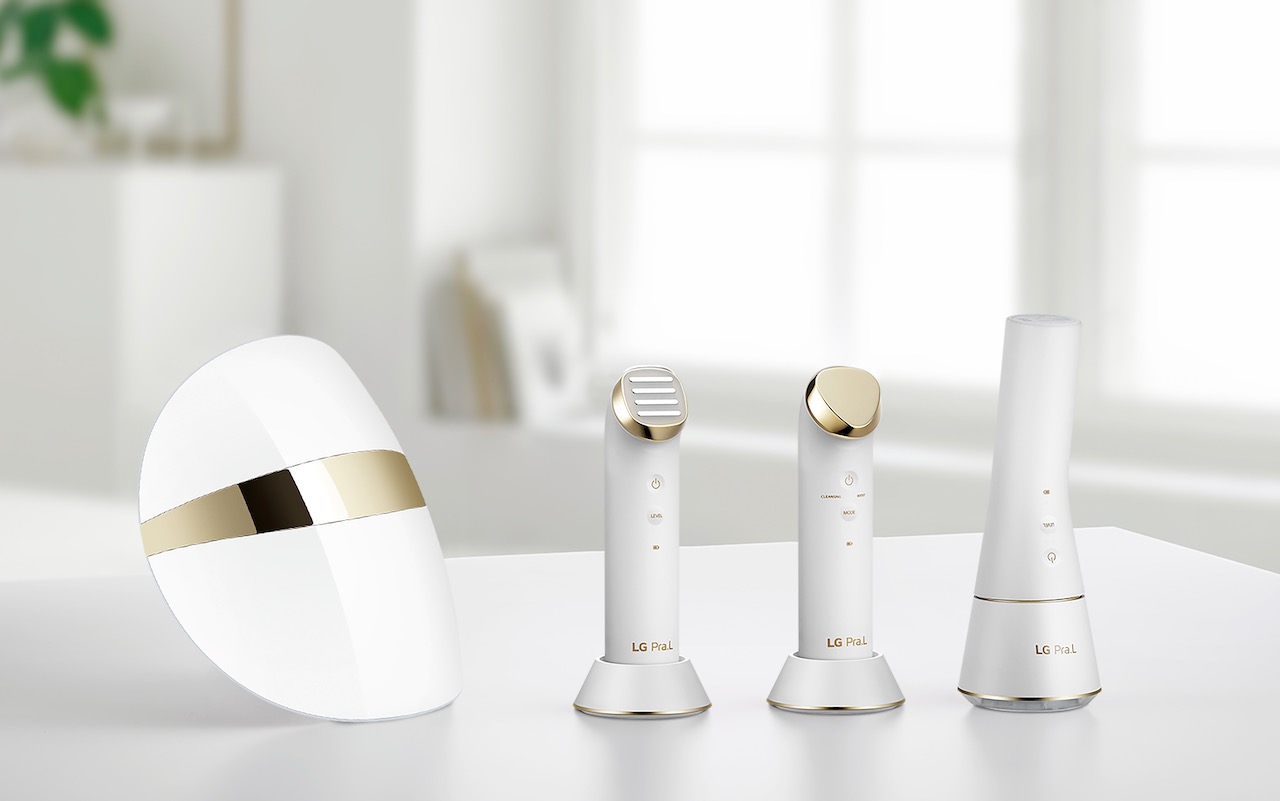 The LG Pra.L Dual Cleanser uses deep micro-vibrations, to reduce pore size (57%), dead skin cells (27.7%) and blackheads (53.3%)15 whereas the LG Pra.L Galvanic Ion Booster utilizes ultrasonic waves and thermal therapy to remove dead skin cells for enhanced absorption of skincare products. The LG Pra.L Total Lift Up Care helps to achieve plump, youthful skin through its tightening and lifting functions while the 160 LEDs (80 red and 80 infrared) of the LG Pra.L Derma LED Mask rejuvenates skin layers to encourage cell regeneration for a firm, radiant skin.
LG UltraGear™ Gaming Monitor: A Gamer's Paradise
The world's first 4K IPS 1-millisecond Gray-to-Gray (GTG) [16] LG UltraGear™ 27GN950 Monitor is a gamer's dream come true. Thanks to its advanced IPS display with 1ms refresh rate, it delivers stunning responsiveness that does not compromise on picture quality. A 2020 CES Innovation Award and Red Dot Design Award winner (17), this gaming monitor brings a whole new meaning to gaming excellence and is bound to delight gaming enthusiasts at home.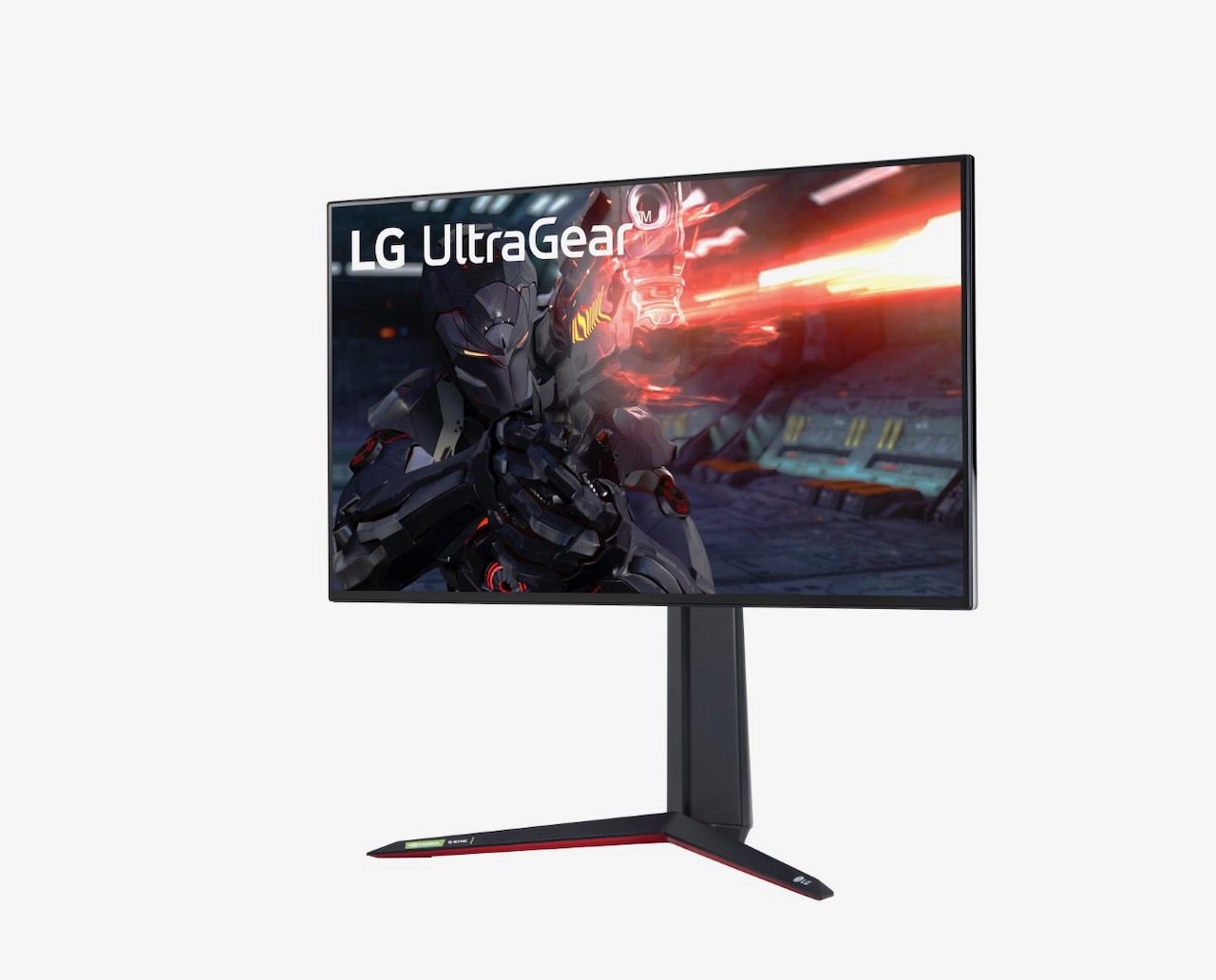 LG gram: Lightweight, Exceptional Performance for All
There is plenty to do leading up to Christmas – from designing cards to editing home videos or mixing up festive carols. The LG gram 17" helps maximise multitasking capabilities with its impressive 17-inch screen estate and 16:10 display which provides more surface room to work.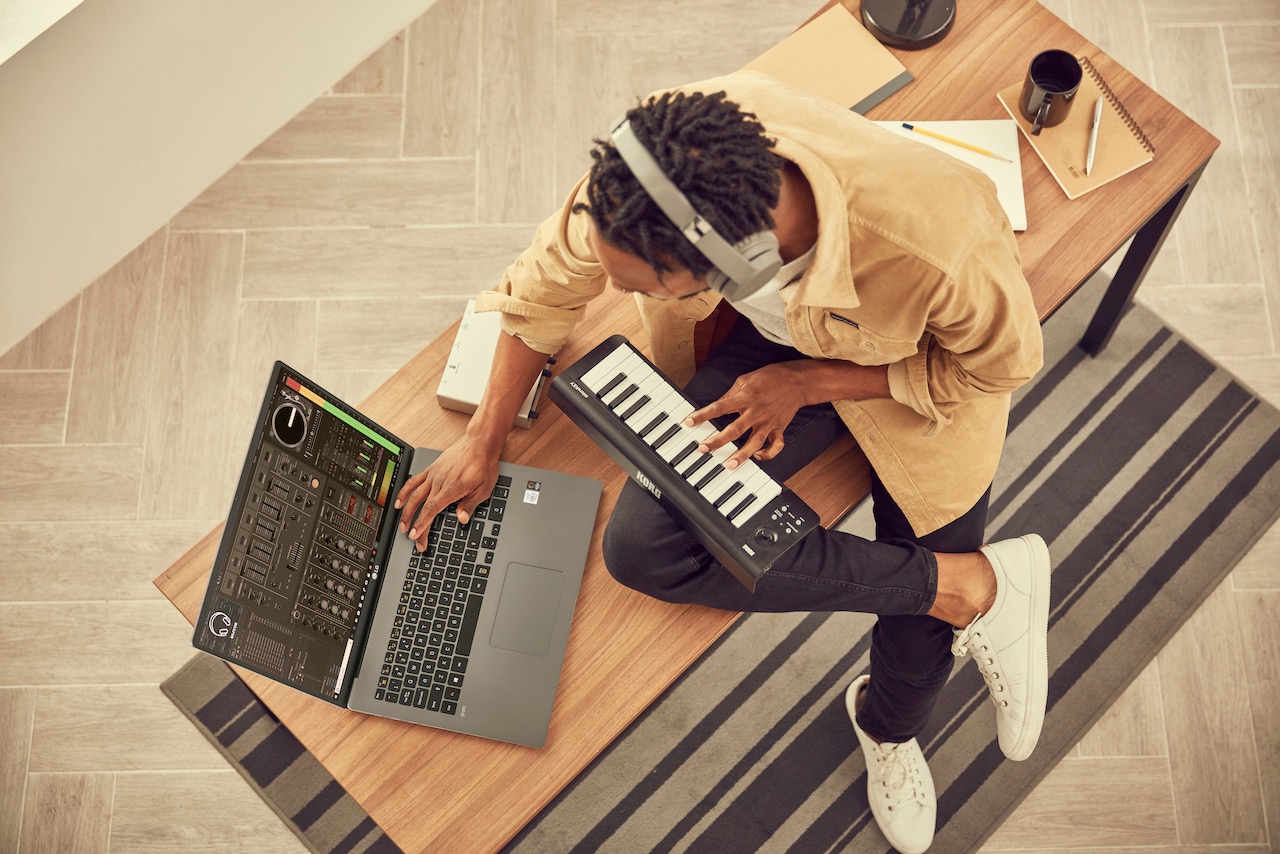 Armed with the 10th Gen Intel® Core™ processor with Iris® Plus graphics, you can enjoy incredible speed and performance with every use. Weighing just 1,340g, the LG gram 17" is the world's lightest 17" laptop (18) and features a long battery life of up to 18.5 hours per charge, so you can enjoy true portability on-the-go.
For more information on LG Red Fair deals, please visit: www.lg.com/sg/promotions. For more product information: https://www.lg.com/sg.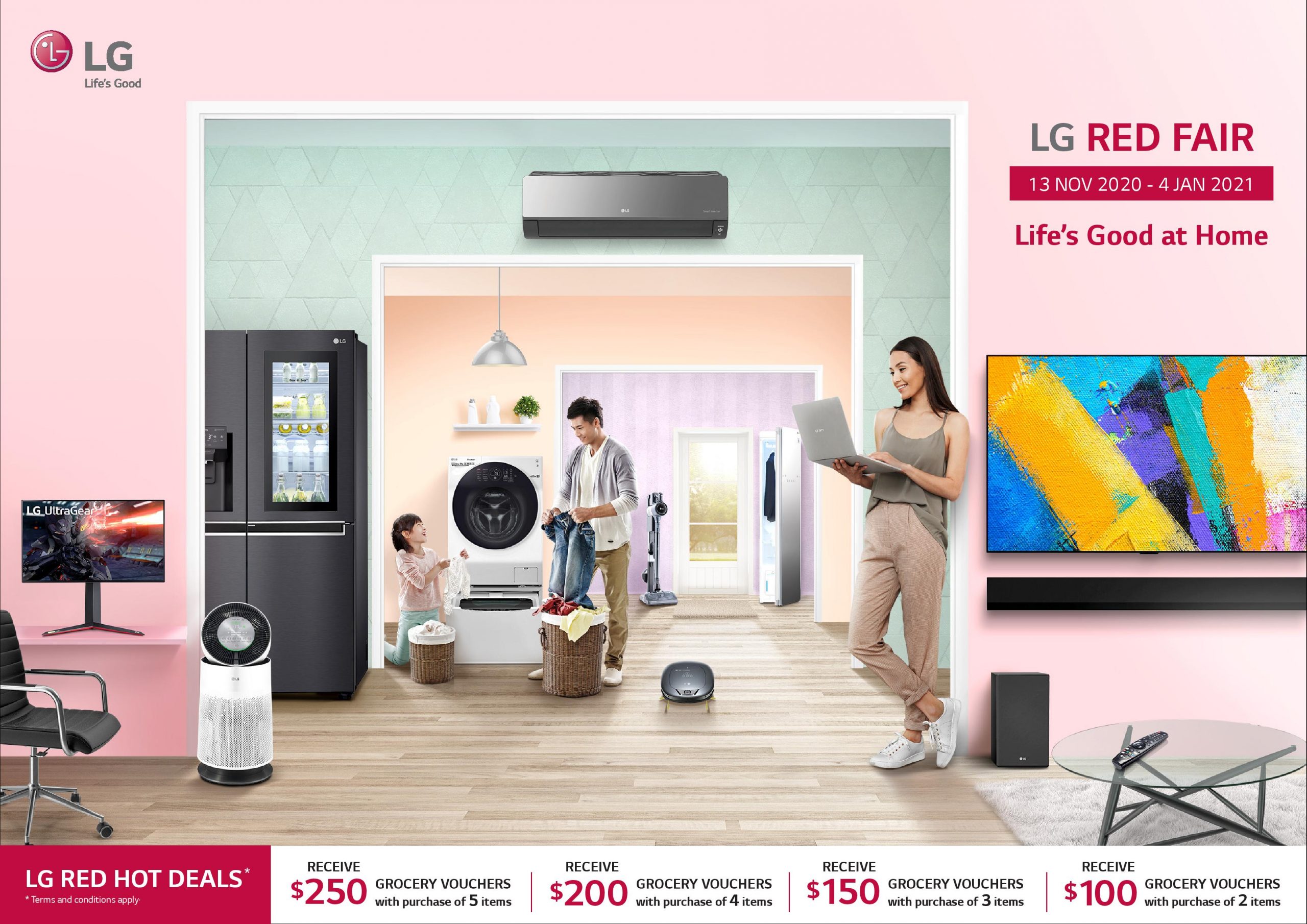 Wishing all a Merry Christmas 2020 and happy Christmas festive shopping with LG Electronics!
Notes:
3) 2019 test conducted by TÜV SÜD
4) Base material in silicone ear gel meets ISO 10993 and USP Class VI requirements
5) LG GX Gallery 55" – Energy Rating: 3 ticks, Annual Energy Consumption: 210, Annual Energy Cost: S$57
LG GX Gallery 65" – Energy Rating: 4 ticks, Annual Energy Consumption: 261, Annual Energy Cost: S$70
6) Without Power Drive Nozzle™. Run times are approximate and vary depending on power setting and nozzle selection.
7) Tested by Intertek, removes 99 percent of 0.3-micrometer particulate matter within 155 minutes (in a space of eight cubic meters) when operated on High Speed Mode. Results may vary depending on external factors. Testing conducted separately by four independent professional organizations including the British Allergy Foundation and Intertek.
8) LG test conducted in an average-sized vehicle interior of 3m2 with a Clean Air Delivery Rate (CADR) of 13m2/hr.
9) GS-X6010MC – Energy Ratings: 2 ticks, Annual Energy Consumption: 657kWh, Annual Energy Cost: S$177, Storage Capacity: 601L
10) Escherichia coli and Staphylococcus aureus elimination performance tested by SGS
11) FV1450H2K – Water Efficiency Rating: 3 ticks. Water Consumption 6.8L/kg, Registration No.: WM-2019/027996/TUV
12) Tested by Intertek, based on IEC 60456 : edition 5.0. TurboWash39 cycle with 5kg of IEC load compared to Conventional Cotton Cycle with TurboWash (F4V9RWP2W vs. FC1450S2W). The results may be different depending on the environment.
13) Allergy Care cycle certified by BAF (British Allergy Foundation) reduces 99.9% house dust mite allergen.
14) Certified by BAF (British Allergy Foundation) for 99.9% reduction in exposure to live house dust mite and bacteria (E. coli and S. aureus). Certified by VDE, kills 99.9% of bacteria (E. coli and S. aureus) with Sanitary – Normal program.
15) Based on comparison after using the Dual Cleanser once, at Level 2, 70 seconds, with Silicon brush. Used together with cleansing foam / Feb 11, 2019 – Feb 14, 2019 / 21 Korean female adults / P&K Skin Clinical Research Center Co., Ltd. Results may vary according to personal skin characteristics or skincare products used together.
16) Tested by LG internal lab March 2020 based on iBoson's GRT-100 at room temperature of 25°C. Average value of GTG measured the rising/falling response time every 16 steps, available in Faster Mode setup.
17) https://www.lgnewsroom.com/2020/07/lg-introduces-worlds-first-4k-ips-1ms-gtg-monitor-for-unsurpassed-gaming/
18) http://www.businesskorea.co.kr/news/articleView.html?idxno=28431
* Information and pictures courtesy of LG Electronics Singapore and Asia PR Werkz *