LG Electronics recently announced their 2019 lineup for their LG family of monitors. At the recent LG HE & IT 2019 launch event, I had the opportunity to view the new range of LG monitors lineup for the year 2019, if you are in the creative industry, a photographer, a working professional, a gamer or a home user, there is a LG monitor that is suitable for you, meeting your monitor needs and requirements.
If you are an investment trader in stocks, shares and forex, check out the LG 49WL95C 32:9 Curved Dual QHD UltraWideTM monitor! For fellow photographers, check out LG 32UL950 UltraFineTM monitor 16:9 UHD Nano IPS Display monitor!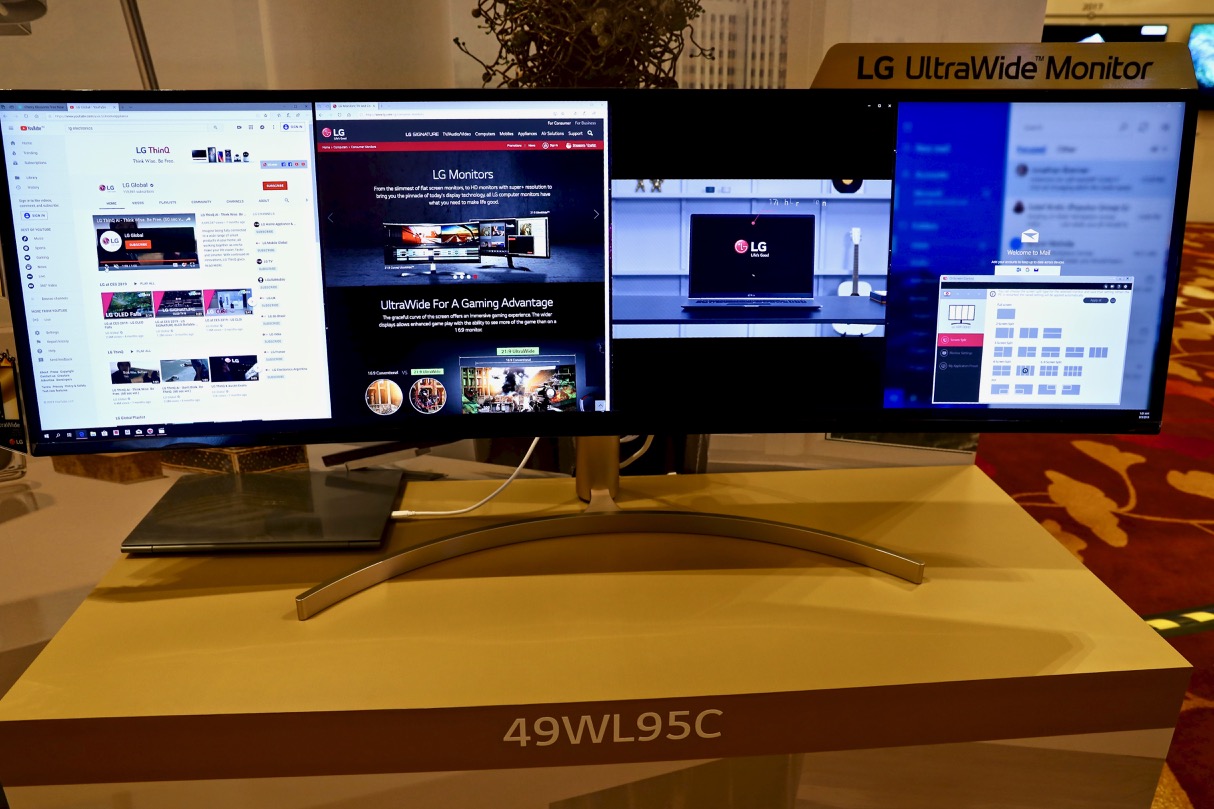 "Creative professionals need workstations that are reliable and can cater to their demanding usage," says Hosik Kim, Product Director, LG Home Entertainment. "The 2019 monitors complement their powerful operating systems, be it a PC or Mac, by providing the superb visual clarity they need to perform tasks such as color grading or correction with accuracy. The lightning-fast data transmissions ensure that they spend more time creating than waiting, increasing overall productivity." 
Let me share with you more information on the LG Monitors 2019 lineup:
LG UltraWide Monitors 
LG Series WL9, WK9, UC9
LG Series WK6, WK5
Buoyed by LG's Nano IPS panel technology, theLG 34WK95U UltraWideTM and 32UL950 UltraFineTM monitors can achieve digital film industry standard visuals. The nano-sized particles display richer, more accurate colors as it supports a wide color spectrum of 98 percent DCI-P3, and 135 percent of sRGB for expert-level creative work. This means that the contents are displayed just as the creator intended, from shadow details to colors, saturation to brightness, for precise editing as well as overall control in post-production.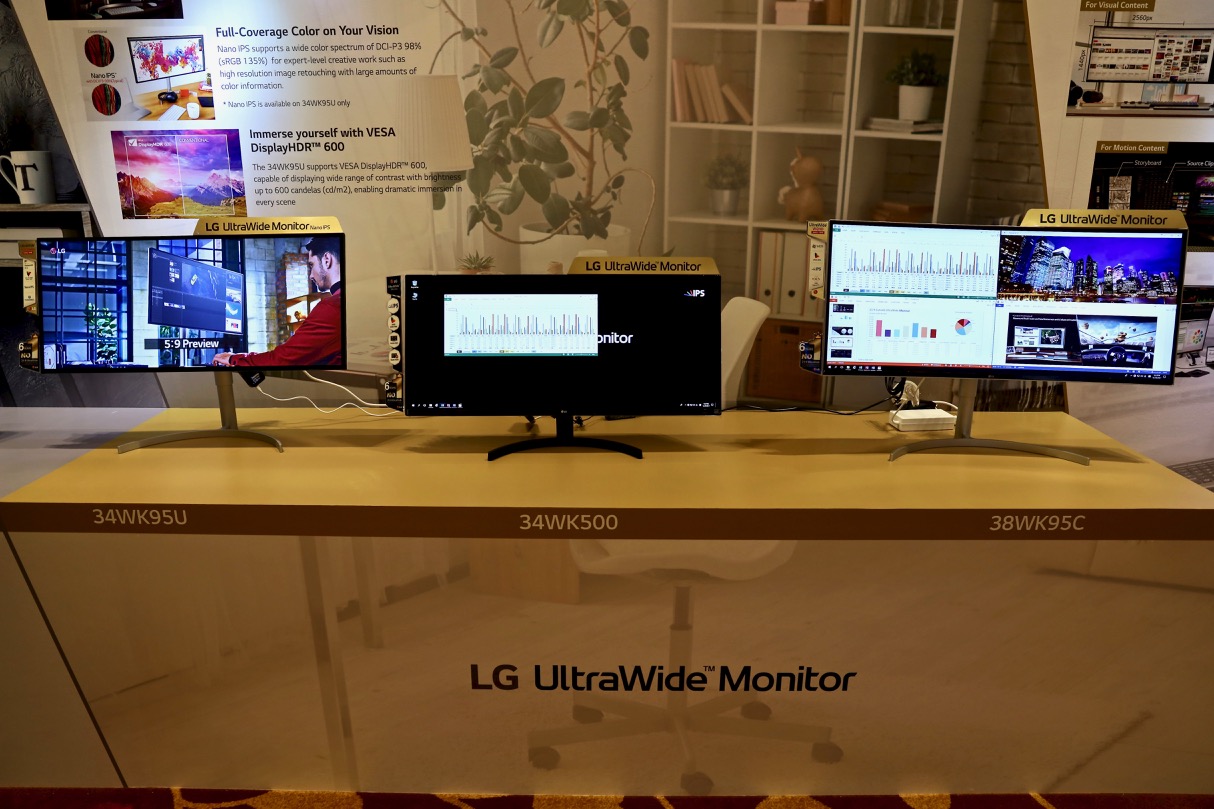 The LG 34WK95U was awarded the Best Photo Monitor at the TIPA World Awards 2018, and a winner at the 2018 Red Dot Design Awards. Offering a 5K2K 21:9 UltraWide™ Full HD display (2560X1080), users have up to 33 percent more screen real estate to open multiple programs for various design works. The monitor is also optimized for 5120 x 2160 resolution, so professionals can work on high-quality, full-sized images, videos as well as 3D objects, enjoying a more streamlined workflow.
The LG 49WL95C is a 32:9 Curved Dual QHD UltraWideTM monitor that provides a similar working setup of two 27" monitors. Users can also utilize its much wider workspace for a multiplex setup, useful for those who require multiple input channels displayed at once. The 49WL95C adapts accordingly to the user's work environment with its Ambient Light Control feature, adjusting the brightness of the screen to reduce strain to the eyes.
The LG UltraWideTM monitors that include 38WK95C, 34UC99, 34WK650 are equipped with other advantageous features, such as HDR support for more lifelike images and broader contrast, Radeon FreenSyncTM to reduce stutter and screen tearing, 99 percent coverage of the sRGB spectrum for high color accuracy, and On Screen Control and Dual Controller to configure the workspace according to the user's preference.
LG UltraFine Monitors 
LG Series UL9
The LG 32UL950 UltraFineTM monitor is a 16:9 UHD Nano IPS Display that presents breathtaking clarity and fine detail, with four times the resolution of Full HD. It is also equipped with the latest 4K Daisy Chain technology, which allows the monitor to receive or send data through another monitor without being directly connected to a MacBook Pro.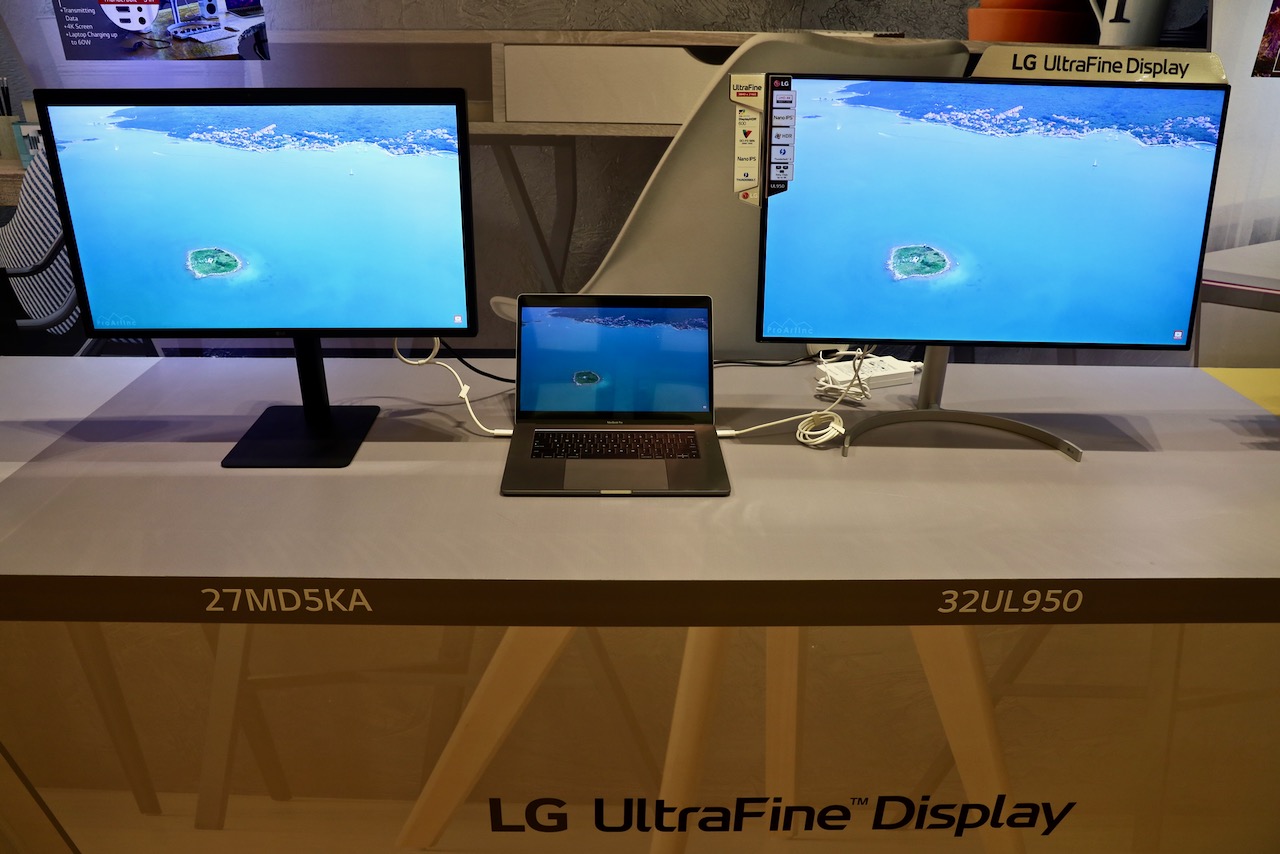 LG UHD Monitors
LG Series UL8, UL6, UL5
LG Series UD7, UK5
The 27UL850 and 27UL600 support VESA DisplayHDR™ 400 which delivers vivid visual images, so content creators can review HDR content with greater precision. When connected to a HDR-capable console (Xbox One S/PS4 Pro) or HDR-supported graphics card, the monitors will display punchier brightness and highlights with deeper shadows and silhouettes. The 27UL850 also comes with a USB Type-C™ port, which is compatible with MacBook for simultaneous transfer of 4K screen contents and data, as well to charge a MacBook or mobile device.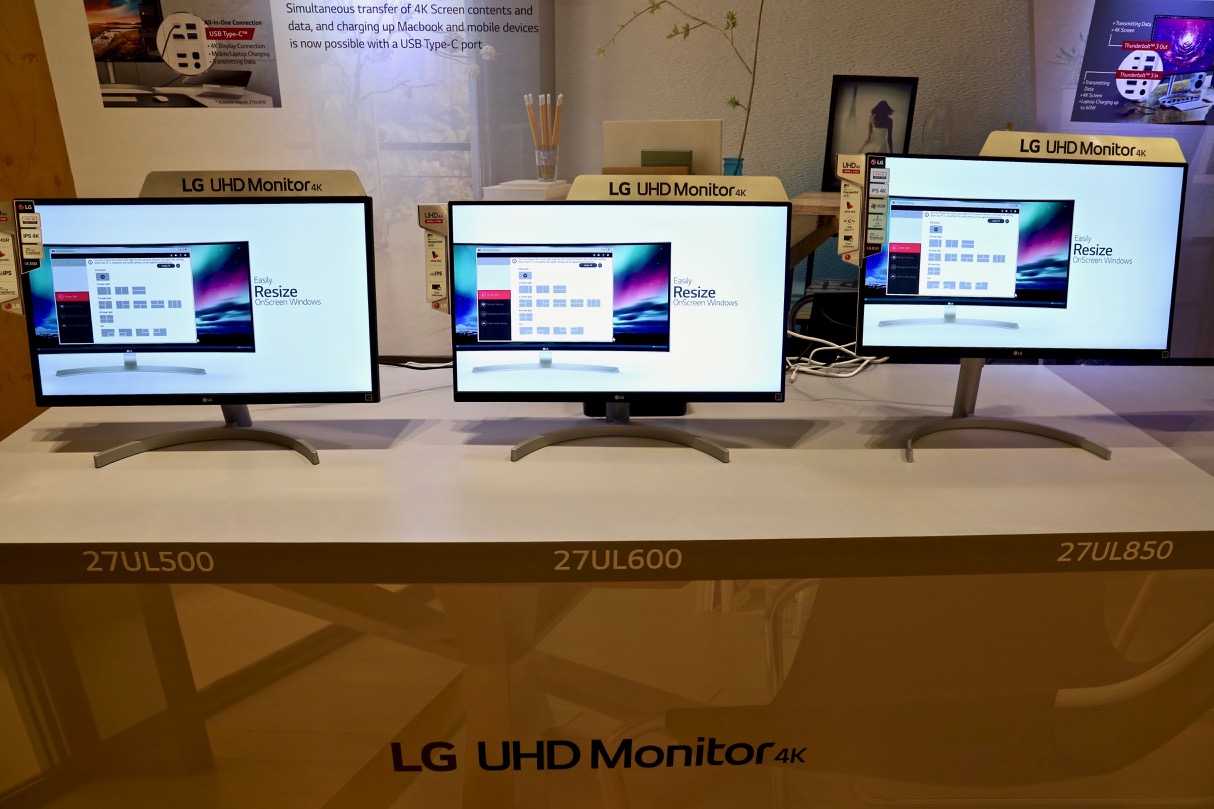 Both the LG 27UL850 and 27UL600 monitors are also ideal for RPG or FPS games in UHD 4K for greater immersion. Both monitors feature Radeon FreeSyncTM, Dynamic Action, Black Stabilizer, Game Mode, FPS and RTS modes for gamers to customize their gaming experience, adjusting and optimizing the settings to their advantage.
For more information, please visit: https://www.lg.com/sg/consumer-monitors
Do share LG Monitors 2019 lineup with your family, relatives and friends who are looking for a new monitor! Spread the news, Pass It On and Pay It Forward!
* Information courtesy of LG Electronics Singapore and Brand Cellar *