LG Transparent OLED Signage x Coffee Kiosk
We are currently in an era of minimised physical and face-to-face contact with people, from work to everyday living and activities. A new era requires a new and modern-day solution to innovate and adapt to the current and future needs. For the business owners, the LG transparent OLED signage might be of interest to you and on how you operate your business. LG Electronics (LG) presents a modern-day solution, LG Transparent OLED Signage x Coffee Kiosk, with the innovation of its transparent OLED signage, unveiling a 55-inch transparent OLED signage (model name: 55EW5F-A) installed at Singapore's fully automated coffee kiosk, Ella, The Robotic Barista by Crown Digital.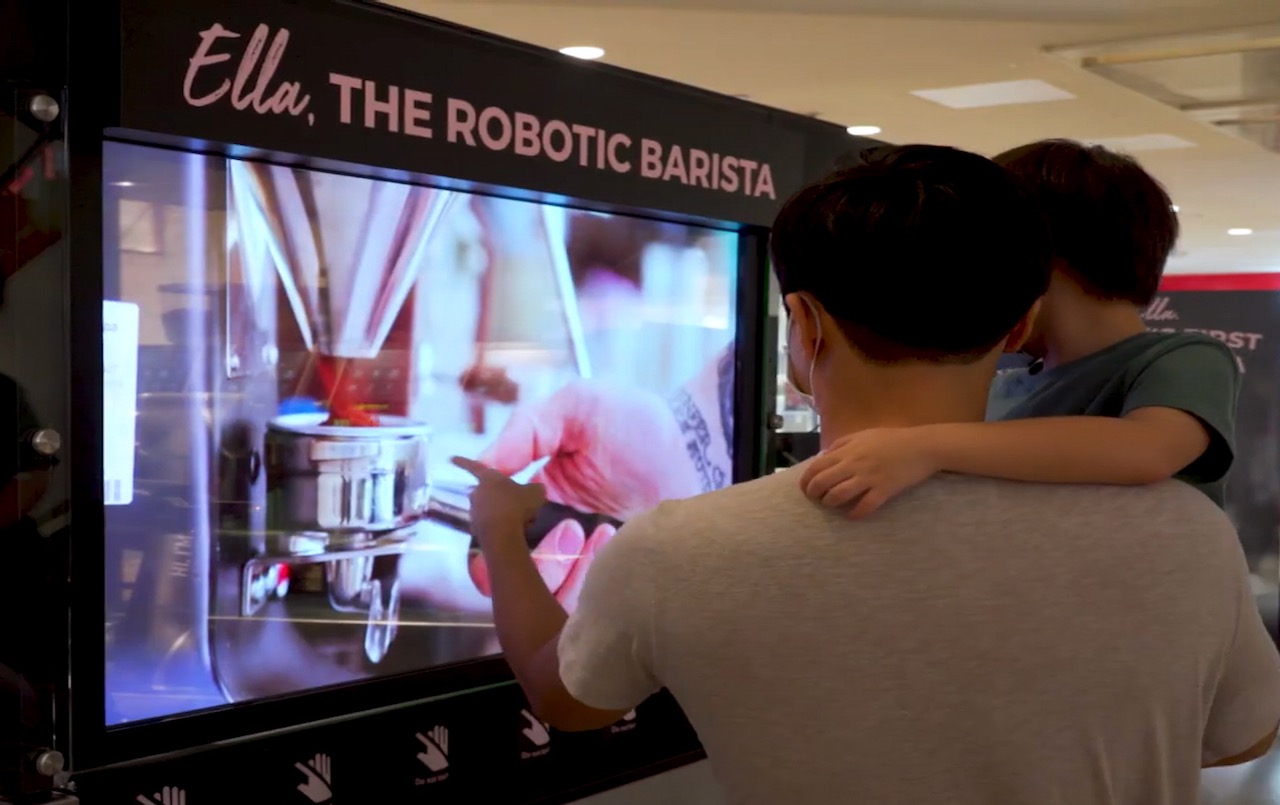 Having knowledge of LG signage from my coverage a few years back, and having seen The Robotic Barista in action at various technology and media events some years back, it was fitting and easier for me to pick up and continue from here with the LG Transparent OLED Signage x Coffee Kiosk.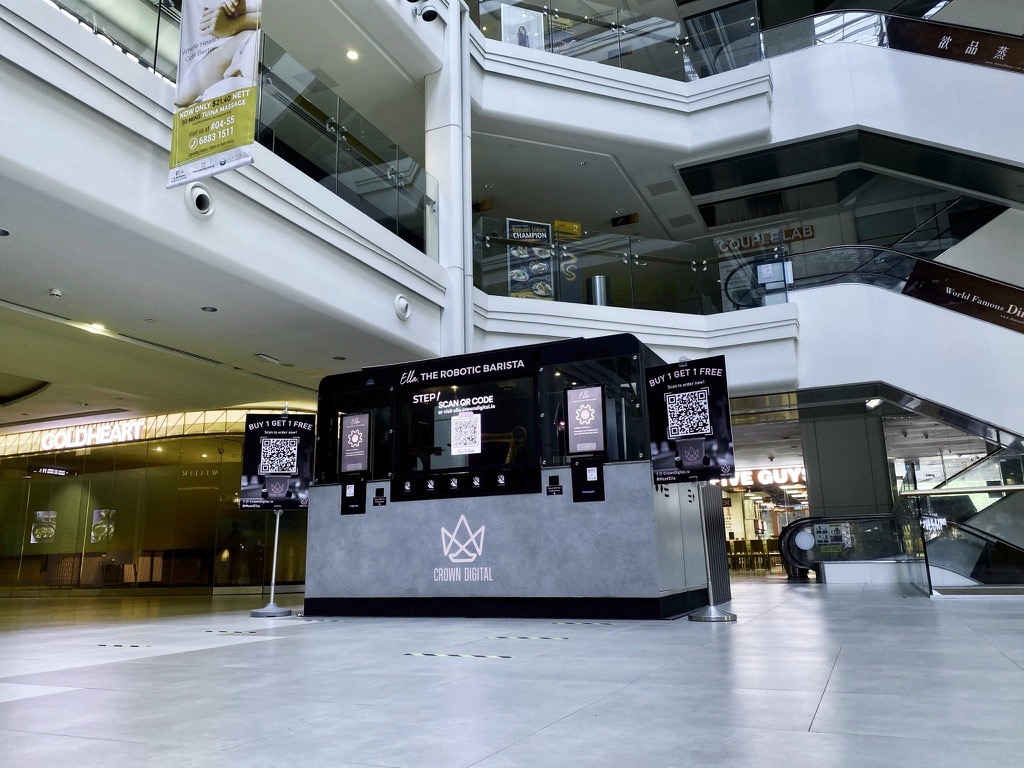 Ella, The Robotic Barista, by Crown Digital, this autonomous kiosk is situated at the first floor of Plaza Singapura, located along Orchard Road, Singapore's largest retail downtown area. When you are at the coffee kiosk, you will be greeted with the LG transparent OLED signage and Ella, an AI-powered barista that sits behind the screen. If you are not sure on how to use this unmanned kiosk, information is available and it would be flashed on the transparent OLED screen. Thereafter, customers can place an order through an unmanned ordering system or a dedicated app. After they finished ordering, they can relax and watch the robotic barista in action, making coffee through the transparent screen.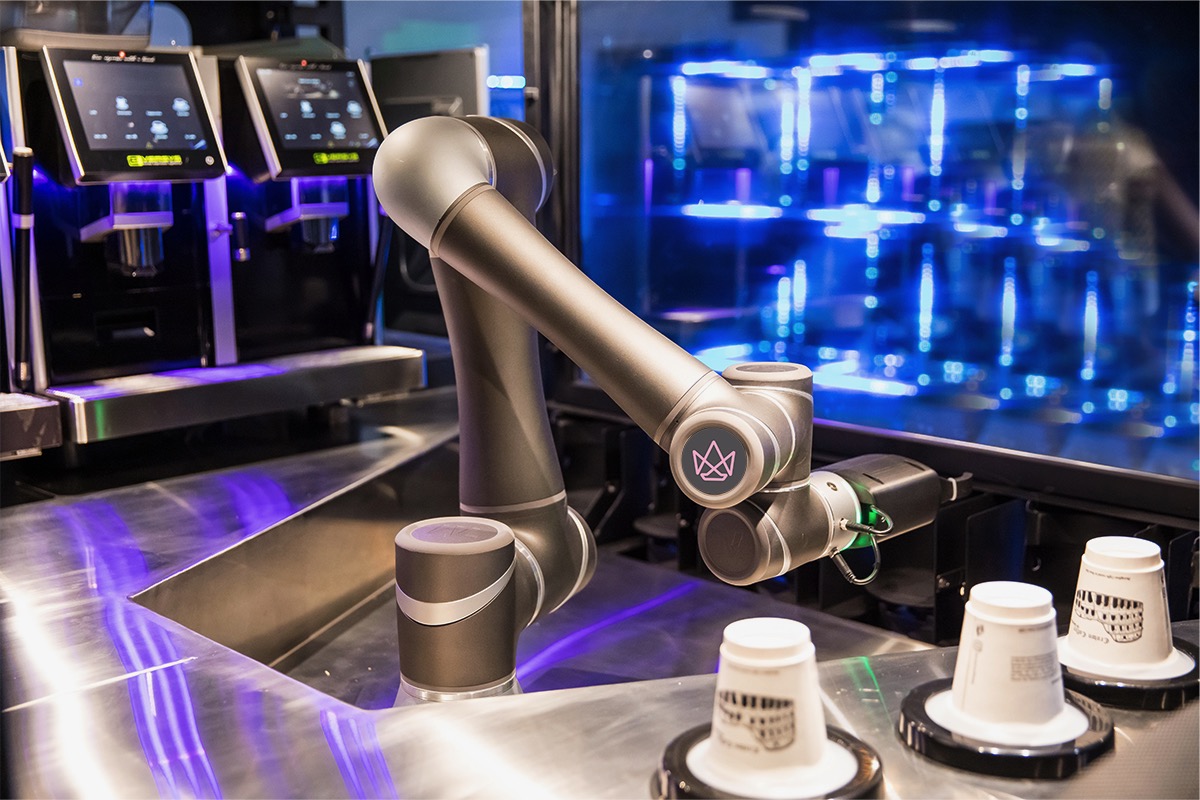 The LG transparent OLED offers an elevated platform for information display via s see-through view and brings content to life by overlaying information over objects. Customers not only can admire how the coffee is made through the screen, watching the video being played on the screen simultaneously, allowing them to have an immersive experience while getting a quick caffeine fix.
How can the LG transparent OLED signage plays a role in your business or organisation? 
From the example above with Ella, The Robotic Barista, it is meaningful as it signifies a blueprint for diverse opportunities for businesses, not just in retail and services, but also for other organisations and institutions such as schools, transport hubs, museums and banks. The transparent OLED signage provides a safe, seamless and contactless solution in the non-face-to-face era. They can also be used in the interior of autonomous vehicles or aircraft cabins in the future.
LG's OLED technology features self-lighting pixels, maintaining accurate and vivid colours, delivering awe-inspiring picture quality even when viewing from wide viewing angles. The customizable and expendable design allows for the signage to be used in various ways, even tiled together to create an immersive large screen.
"Leveraging on the company's expertise in OLED technology, our transparent OLED signage continues to deliver innovative, contactless solutions to accelerate digitalization of businesses in the new normal," said Chun SungHo, Managing Director of LG Electronics Singapore. "We are excited to work with our partners to drive their business goals and tap on the unlimited potential of the usage of our screens."
For more information on LG transparent OLED signage and how they can play a part in your business, please visit https://www.lg.com/global/business/oled-signage/lg-55EW5F-A.
* Information and pictures courtesy of LG Electronics and Asia PR Werkz *