New Dell XPS Desktop: Beauty meets Brawn
Introducing the new Dell XPS Desktop: Beauty meets Brawn. The Dell XPS brand is one of the most coveted brands in the PC industry, highly praised for its seamless convergence of elegant design and cutting-edge technology. The new XPS Desktop brings in something new and different, that always more to a XPS device than what meets the eye. This new XPS Desktop is nearly 42% larger than its predecessor (27L vs 19L), they also introduce an expansive suite of next-gen performance technologies and a more robust cooling architecture, making this the most powerful XPS Desktop ever made.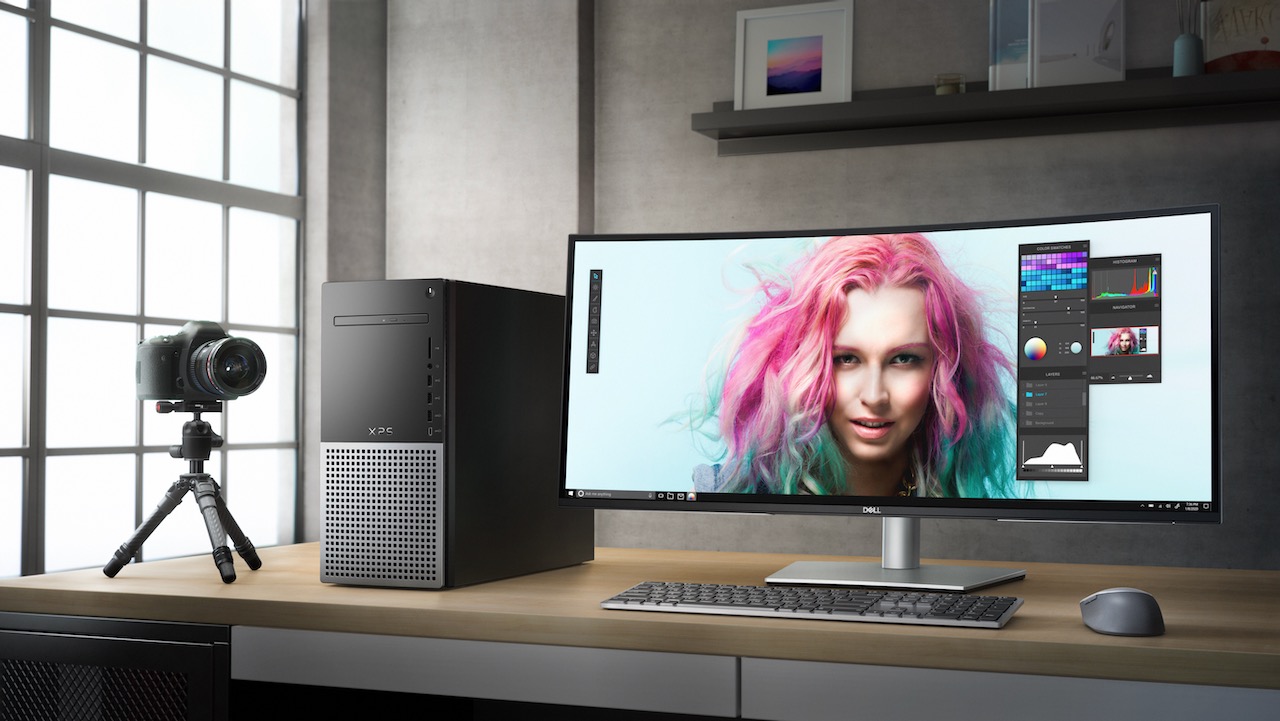 This new XPS Desktop has an understated minimalist design that would attract your attention, fitted with heavy-hitter performance setup, it's highly suitable for creators, gamers, and virtually anyone who wants to amplify their passions, who wants to own a sophisticated PC with workhorse performance.
Performance Powerhouse
Powered by the new 12th Gen Intel Core desktop processors (up to i9), this new XPS Desktop can handle creative projects and gameplay with ease alongside the most impressive graphics options available on the market, with either NVIDIA® GeForce RTX™ 30 Series GPUs (up to a 3090) or AMD Radeon™ RX GPUs (up to a 6900 XT).
When it's combined with next generation DDR5 memory supporting up to 50% faster clock speed than DDR4 as well as PCle Gen5 graphics ready, the new XPS Desktop is a performance powerhouse, delivering incredible horsepower to conquer every task that you throw at it.
Redesigned thermal architecture
The thermal architecture of the new XPS Desktop has been thoughtfully redesigned to maximise performance and soften the acoustics through improved airflow. The front bezel of the chassis is designed to intake cool air and move it from the front and out the back.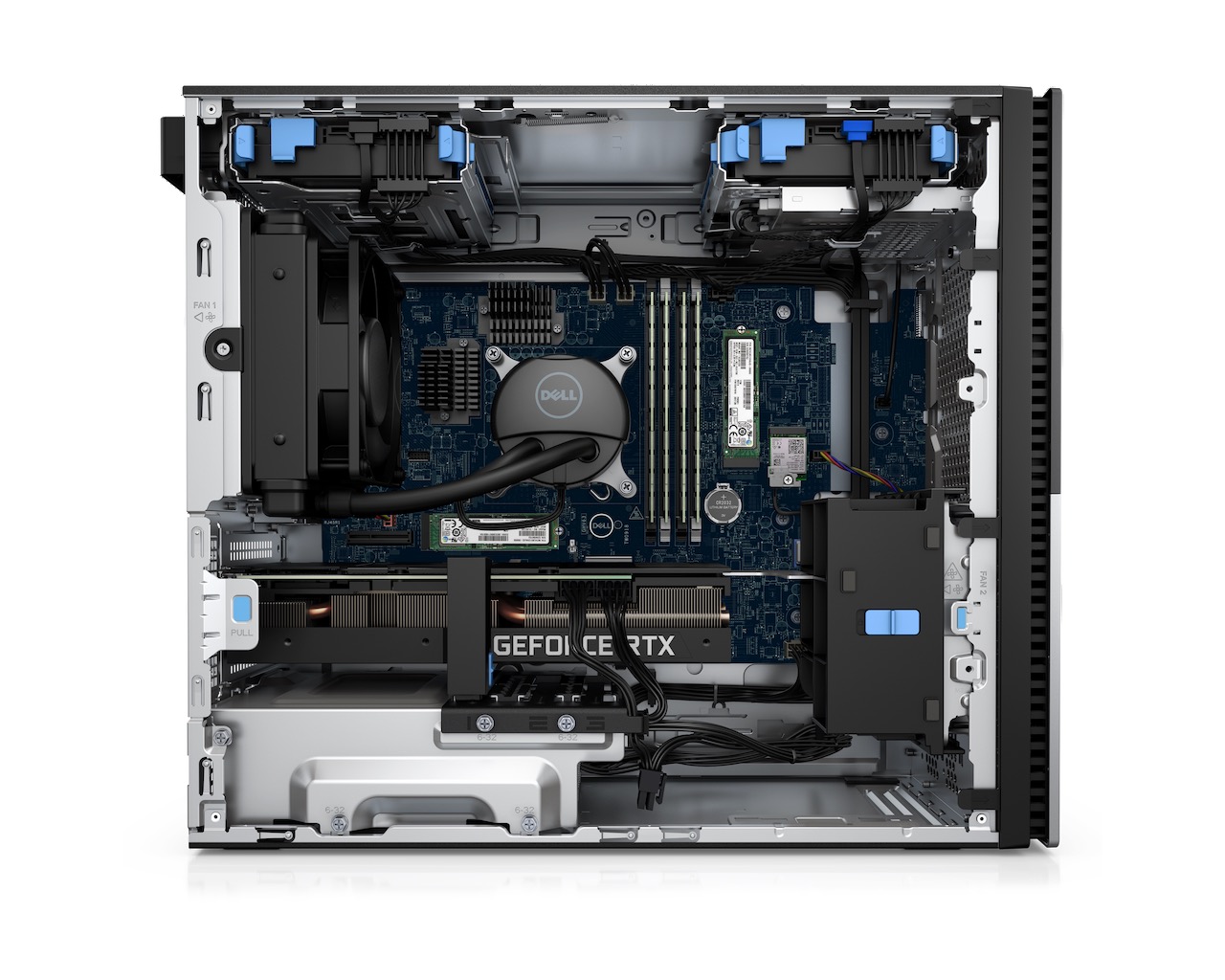 Notably, the new XPS Desktop is up to 21% cooler under load (with a 125W cooling solution); or up to 18% cooler under load with liquid cooling (when compared to the new 125W thermal solution). It also features new high RPM fans (up to 5,000 RPM) that operate more efficiently at slower speeds, which helps makes the system quieter.
Overall, the new desktop is more than 50% quieter under load over previous generations.
Sophisticated design
The new XPS Desktop is elegant in design with mindful thoughts and consideration being put into them, it's designed to fit seamlessly into any environment, just like the rest of the XPS family. It's built using the latest materials, its various finishes, textures, and colours were combined to make it look less like a PC, and more like a natural and authentic object that beautifies your home, fitting in harmoniously into your space with access ports that are not distracting, with a simple grid pattern.
The XPS Desktop is available in Night Sky colour.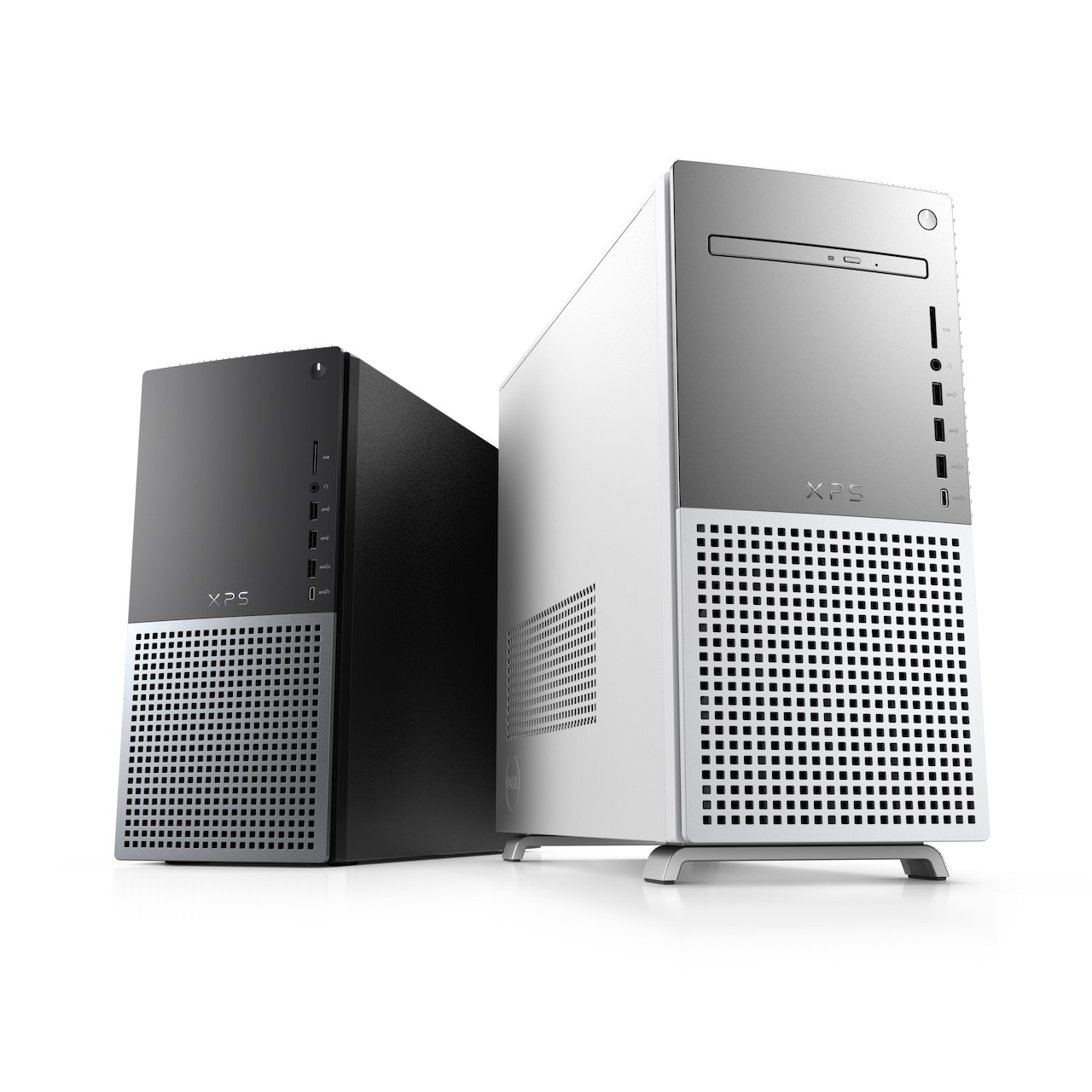 Customisable and timeless
For users who wish to have the option of customising their PC so that their system can grow to meet increased performance demands over time, this new XPS Desktop is for them. It's built for those with relentless spirits and are always ready to take on their next challenge, always learning, growing and expanding their skillsets.
Using the tool less entry chassis, users can easily upgrade the CPU, GPU, memory, storage and more to keep pace with new technology as it becomes available.
Up-Levelled Support
Beyond hardware, Dell Technologies provides software, support and services to enable an outstanding entertainment or office set-up to complete the Dell experience.
Dell Technologies offers 24×7 phone support, automated, proactive and predictive issues detection, and onsite service after remote diagnosis. Learn more about Dell Premium Support Plus and additional services here.
With Dell Mobile Connect, users can seamlessly integrate their Dell PC with their smartphone. Both Android and iOS users can now make calls, send texts, fully mirror their phone screen to use their apps, and get notifications and drag and drop files7 between their phone and Dell device. Dell Mobile Connect is available to download for free from the Microsoft Store.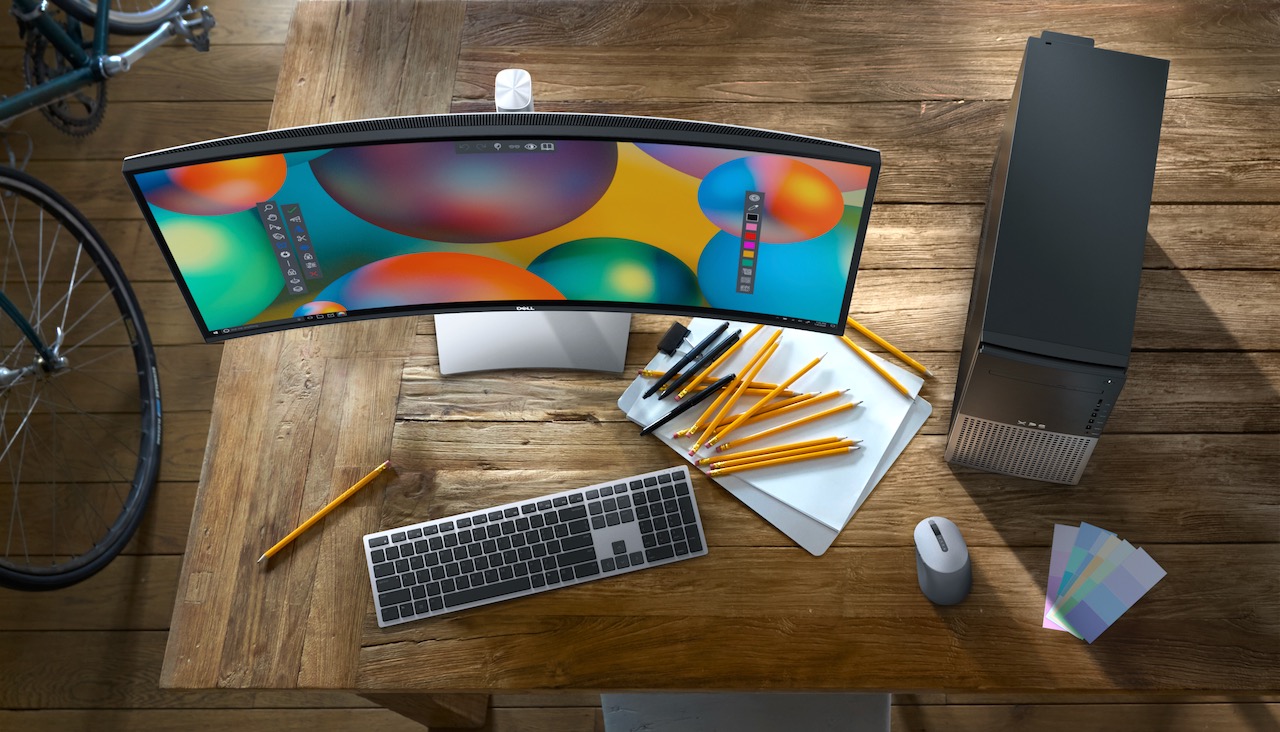 Pricing and Availability
The XPS Desktop (Night Sky colour) will be available for purchase from 2nd December 2021 online at dell.com.sg and from mid-January 2022 at Dell Exclusive Stores in Funan Mall, NEX, Plaza Singapura and VivoCity at a starting price of S$2,399.
* Information and pictures courtesy of Dell Technologies and burson cohn & wolfe *