Razer, a worldwide leader and leading global lifestyle brand for gamers, recently announced new earphones to their lineup, the Hammerhead Duo. This new earphones is not just to be paired with Razer's gaming lineup, it's also suitable for everyday usage, traveling and commuting, listening to music, watching movies and playing games.
For gamers, the Hammerhead Duo would definitely be of interest to you, especially if you also have a Nintendo Switch! For audiophiles, this cool, sleek and lightweight earphones might meet your needs and requirements for a lightweight and good earphones while on the move.
Do share this information on the Razer Hammerhead Duo with your family, relatives and friends! Pay It Forward and Pass It On!
Let me share more information on the Razer Hammerhead Duo below:
The Razer Hammerhead Duo takes its name from the custom-tuned dual drivers housed in each earpiece. Dual Driver technology functions by having two audio drivers work in harmony to deliver perfectly balanced sound – with deep bass from the Dynamic Driver and bright, high-frequency details from the Balanced Armature Driver. 
Compared to single driver headphones, dual drivers allow for more effective sound separation and produce clearer and louder audio that is free from distortion – resulting in a crisper, more precise audio experience whether you are catching up on your favourite TV series or music playlist on the go. 
Key features of the Razer Hammerhead Duo:
Dual Driver technology
? Dynamic Driver (for deep bass)
? Balanced Armature Driver (for bright, high-frequency details)
Slim and light-weight
? Has an aluminium frame and braided cables for comfort
The Razer Hammerhead Duo comes in two versions:
The Razer Hammerhead Duo:
Features inline controls with volume and play/pause control plus microphone.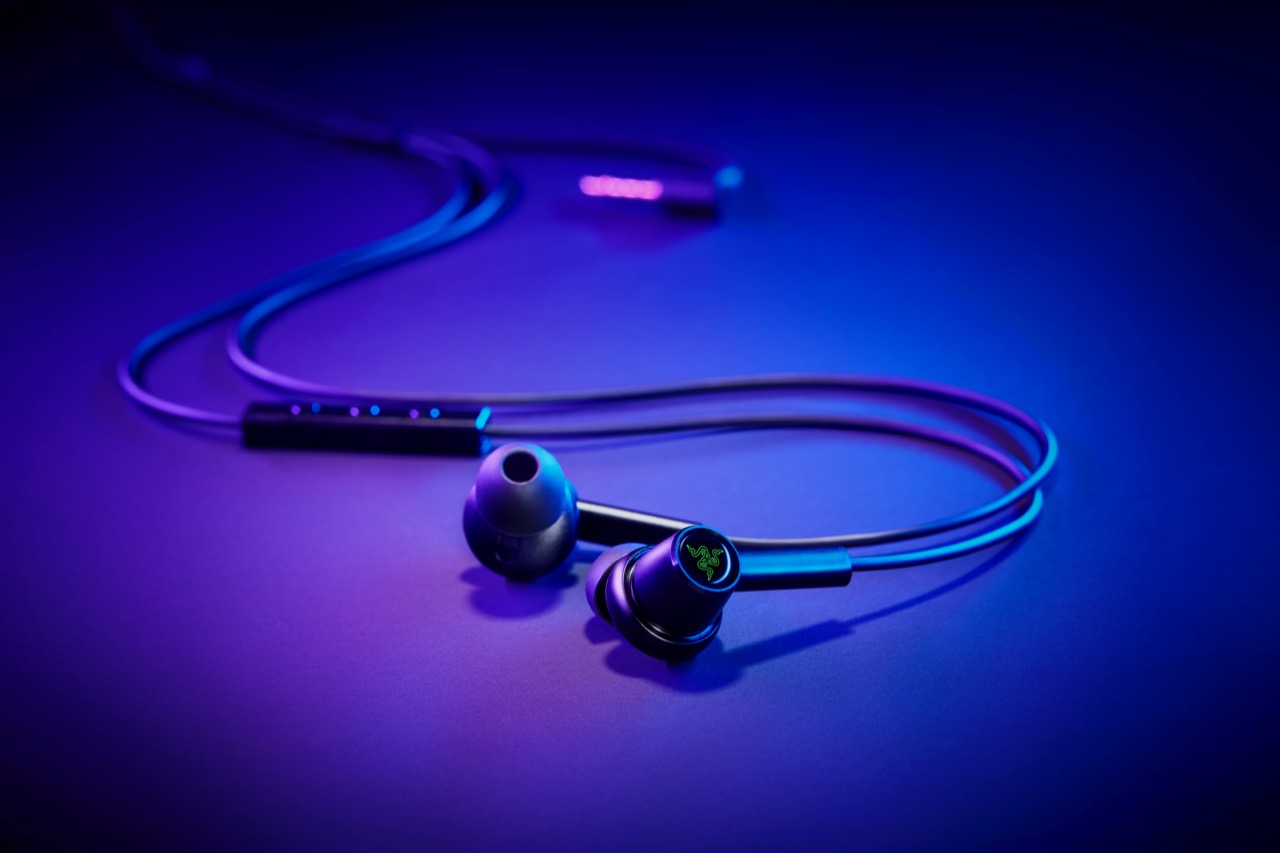 The Razer Hammerhead Duo – Compatible with the Nintendo Switch™:
This variant sports an inline microphone with a mute switch for convenient communication across games and calls, a silver Razer logo on each earpiece, and a carry case for easy storage.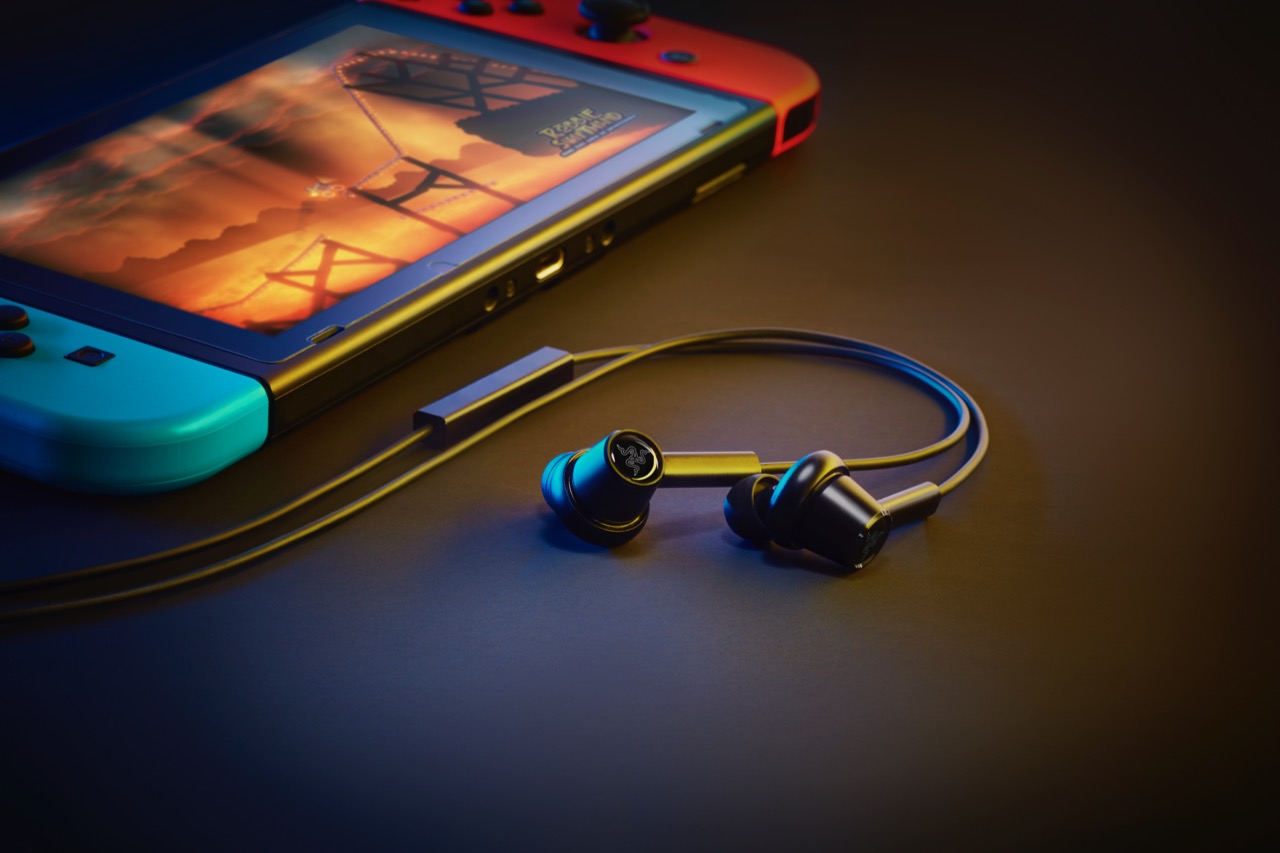 ABOUT THE RAZER HAMMERHEAD DUO 
Headphones 
Frequency response: 20 Hz-20 KHz

 

Impedance: 32? ± 15%

 

Sensitivity: 112 ± 3 dB (Max SPL)

 
Input Power: 10 mW/20 mW

 

Drivers: Dynamic + Balanced Armature

 

Connector: 3.5 mm angled jack

 

Cable length: 1.2 m

 

Approx. Weight: 17 g

 
Microphone 
Frequency response: 100 Hz -10 kHz

 

Pick Up Pattern: Omni-directional

 

Signal to noise ratio: ? 58 dB

 

Sensitivity: -40 ± 3 dB

 
In-Line Remote 
Volume controls: Volume Up/Down (for Razer Hammerhead Duo only)

 

Center control: Play Pause Accept/ End Call (for Razer Hammerhead Duo only)

 

Control: Mic mute enable/disable (for Razer Hammerhead Duo – Compatible with the Nintendo Switch™ only)

 
Compatibility 
Devices with 3.5 mm audio jack

 

Devices with 3.5 mm audio + microphone combined jack

 
PRICE & AVAILABILITY 
Razer Hammerhead Duo 
$59.99 USD / €59.99 MSRP 
Razer.com – April 30, 2019 Worldwide – Q2 2019 
Razer Hammerhead Duo – Compatible with the Nintendo Switch™ 
$59.99 USD / €59.99 MSRP 
Razer.com – 1st week June 2019 Worldwide – Q2 2019 
For more information, please visit www.razer.com/hammerhead-duo 
* Information and pictures courtesy of Razer and Gloo PR *