Schneider Electric and the Institute of Technical Education announced opening of Predictive Maintenance Centre
Schneider Electric and the Institute of Technical Education (ITE) proudly announced the opening of their Predictive Maintenance Centre (PMC) at ITE College East on 24th November 2021. The PMC, the new cutting-edge augmented reality (AR) training centre, was set up in collaboration with Schneider Electric, to provide students with training on industry standard tools that will make them more attractive to future employers.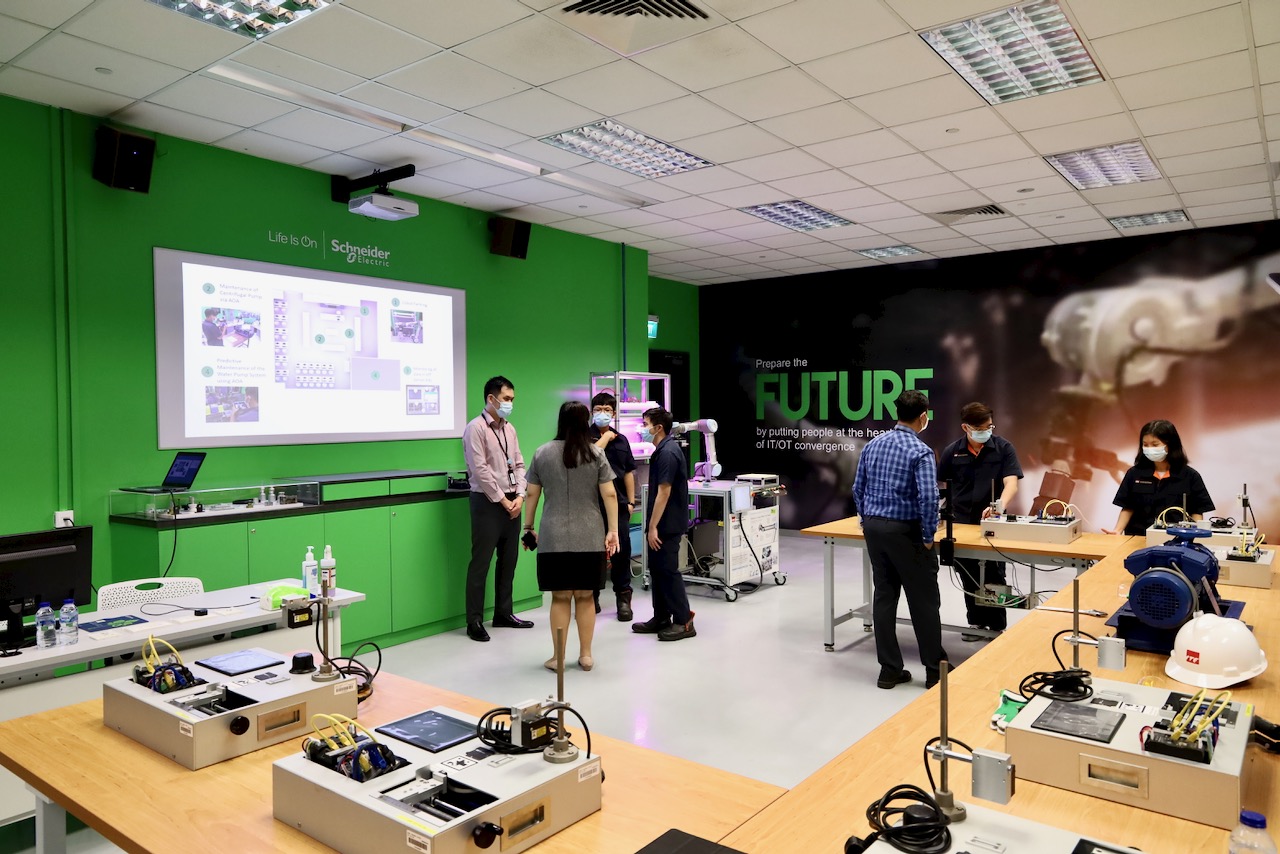 Predictive maintenance is a type of maintenance that directly tracks an asset's health, status and performance in real time. This is aimed at reducing costly, unexpected breakdowns and offers businesses the opportunity to plan their maintenance around their own schedules. The concept of predictive maintenance is not new, with the recent trend of rapid digitalisation, it has spurred increased adoption. In the year 2016, the global market value for predictive maintenance was valued at $1.5 billion. In the year 2021, it has ballooned to $6.9 billion. In a new IoT Analytics report, it  estimates that this predictive maintenance market will reach $28.2 billion by 2026.
This paradigm shift was noted by ITE, they partnered with Schneider Electric to set up the PMC. ITE hope to train and equip students from their mechanical engineering course with cutting-edge skills in predictive maintenance. Schneider is providing over S$240,000 worth of training and equipment to set up the lab, including awards for top ITE students and internship opportunities. At the PMC, students will get a hands-on experience with Schneider Electric's Augmented Operator Advisor (AOA), which is considered to be an industry standard as it can easily integrate with third-party hardware.
What is Augmented Operator Advisor (AOA) all about?
The AOA is a software system that can collect data readings from various sensors remotely and translate these into predictions on the health of the machine. For example, it can collect readings from vibration and heat sensors on a motor 24/7 to provide users with real-time updates without the need to physically interact with the machine. Alerts will be sent remotely to the maintenance crew if there are any issues due to abnormal readings. This makes it safer for the maintenance crew and makes them more efficient as they do not need to make constant trips to physically inspect the machines.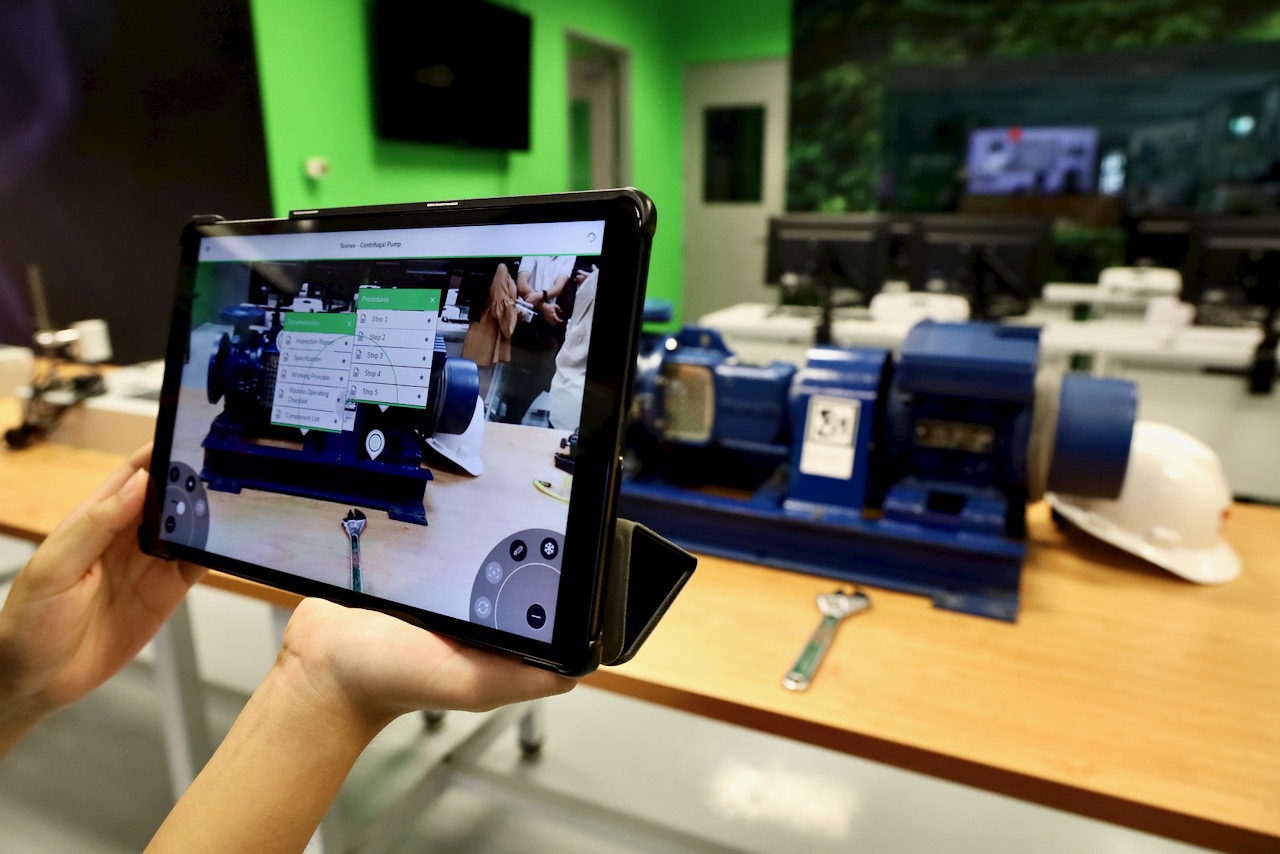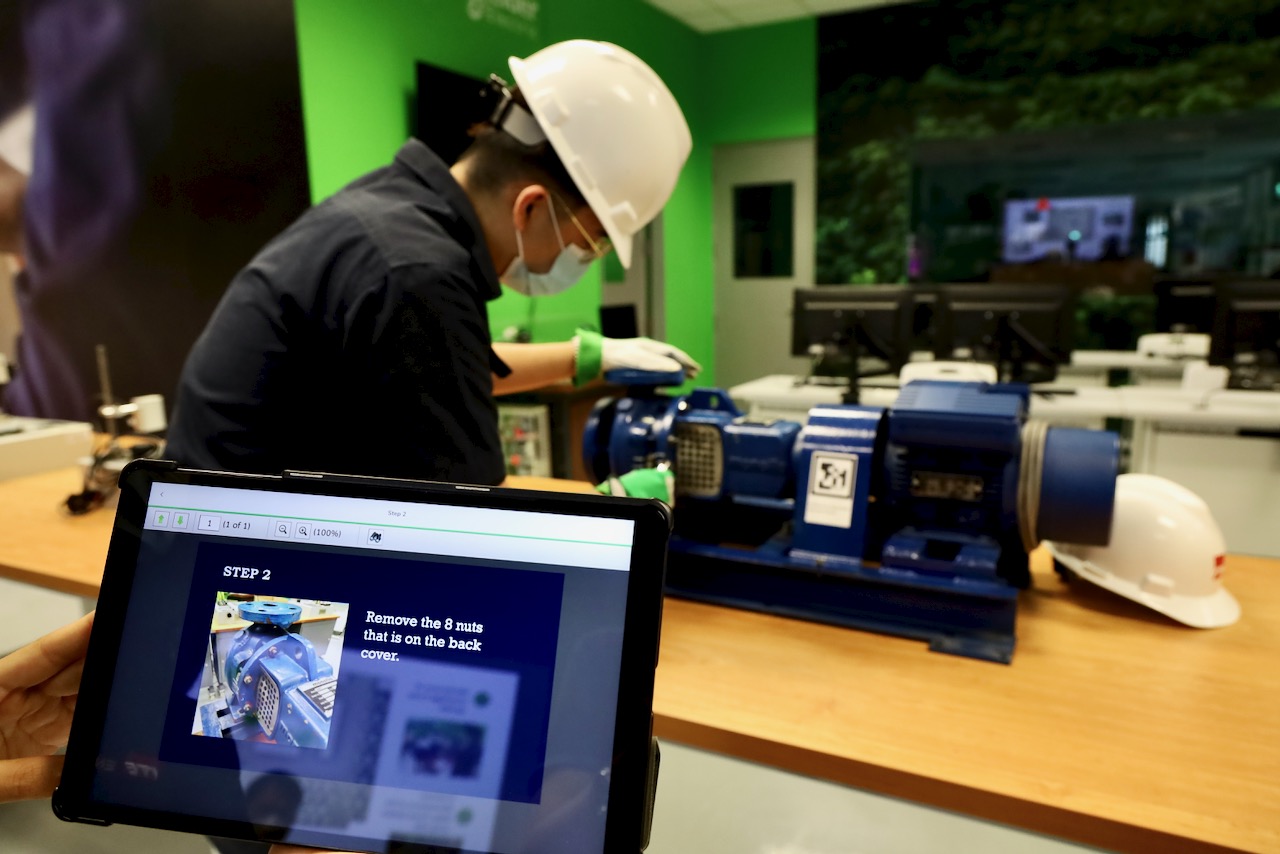 Students will not only learn how to operate the system but also get the chance to set it up themselves, from installing the sensors to linking it up with the AOA software and even programming their own customized alerts. This collaboration is also in line with ITE's goal to refresh the image of the mechanical engineering industry from low-tech and manual to high-tech and automated. They hope to attract more students to explore this line of work by showcasing a different side of the modern maintenance industry.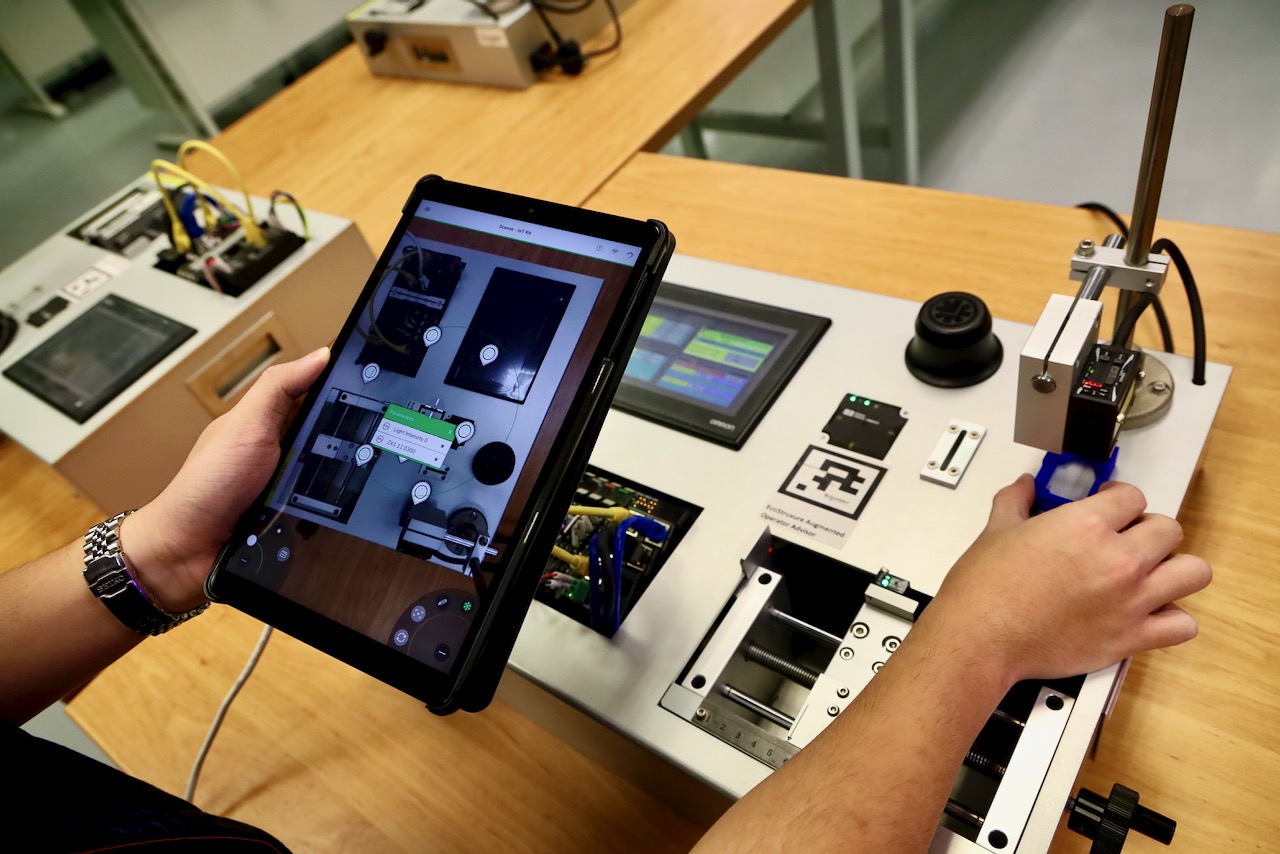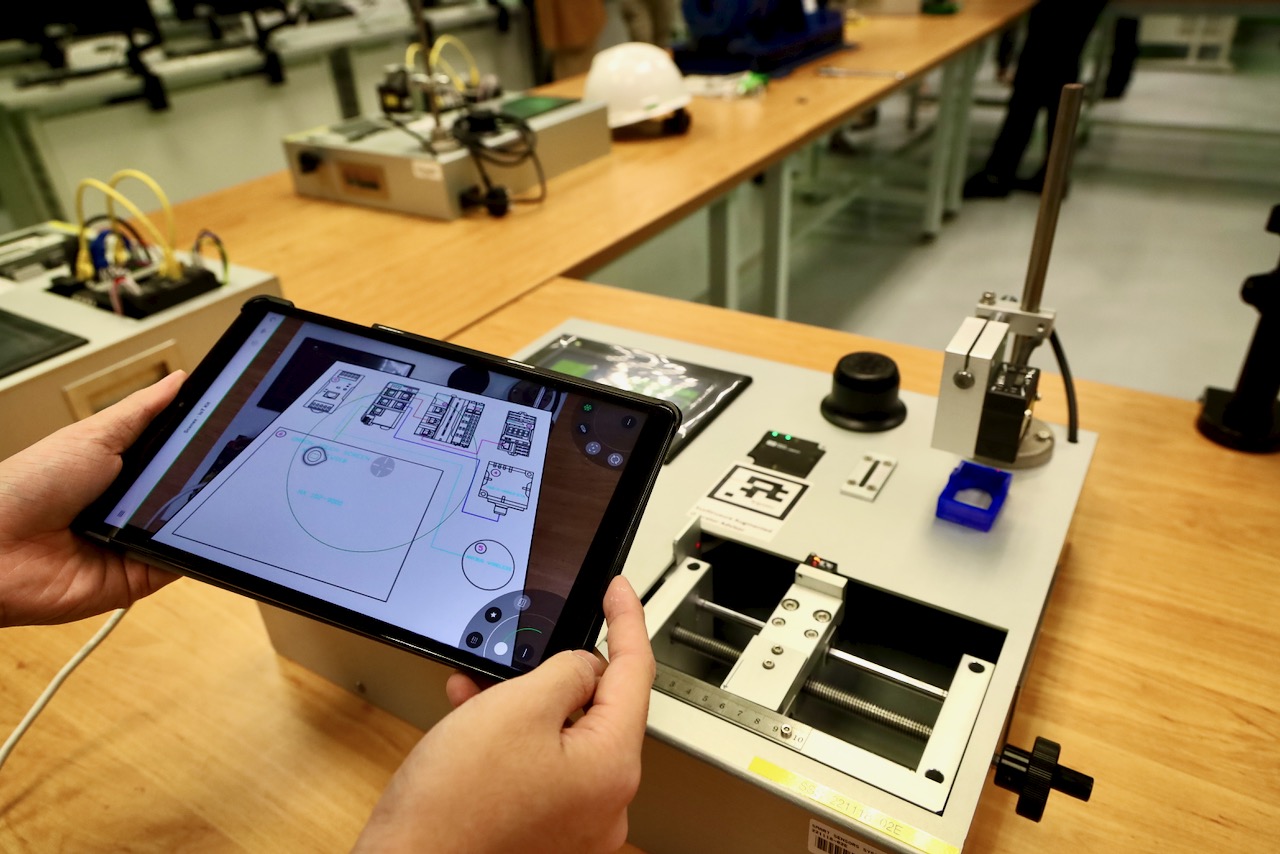 "This is one of ITE's industrial partnerships to offer industry level training for students on predictive maintenance and we are very excited to embark on this journey with Schneider Electric. At ITE, we are always on the lookout for opportunities to provide our students with hands-on experience that they can bring directly into the workforce. There is definitely a shift in mechanical engineering jobs from low tech and manual to high tech and automated, and we want to ensure that our students are well equipped when they graduate to become the next generation of engineers." Said Mr Alfred Tan, Director, School of Engineering at ITE College East.
"At Schneider Electric, we believe in harnessing the power of all generations by fostering learning, upskilling and development for each generation, paving the way for the next. Predictive maintenance will eventually become the norm as it is a vital pillar of Industry 4.0 which relies heavily on Automation, IoT and Data Analysis. This partnership with ITE is our commitment to training the next generation of engineers who will become the backbone of this smart nation." said Yoon Young Kim, Cluster President, Singapore, Malaysia & Brunei, Schneider Electric.
For more information on EcoStruxure™ Augmented Operator Advisor, please visit https://bit.ly/2Y9B1lU
* Information courtesy of Schneider Electric and GLOO *