SHARP recently launched their Sharp AQUOS Sound Partner, bringing the world of audio one step further to the audiophile who lives for and by the the sounds of the their lives. This Sharp AQUOS Sound Partner is designed as an all-in-one portable surround sound gadget for the audiophile who is constantly on the move. From answering calls via voice commands to playing music in the clearest sound, weighing at only 88grams, this sleek design also ensures it sits easily around the neck for comfort, convenience and performance.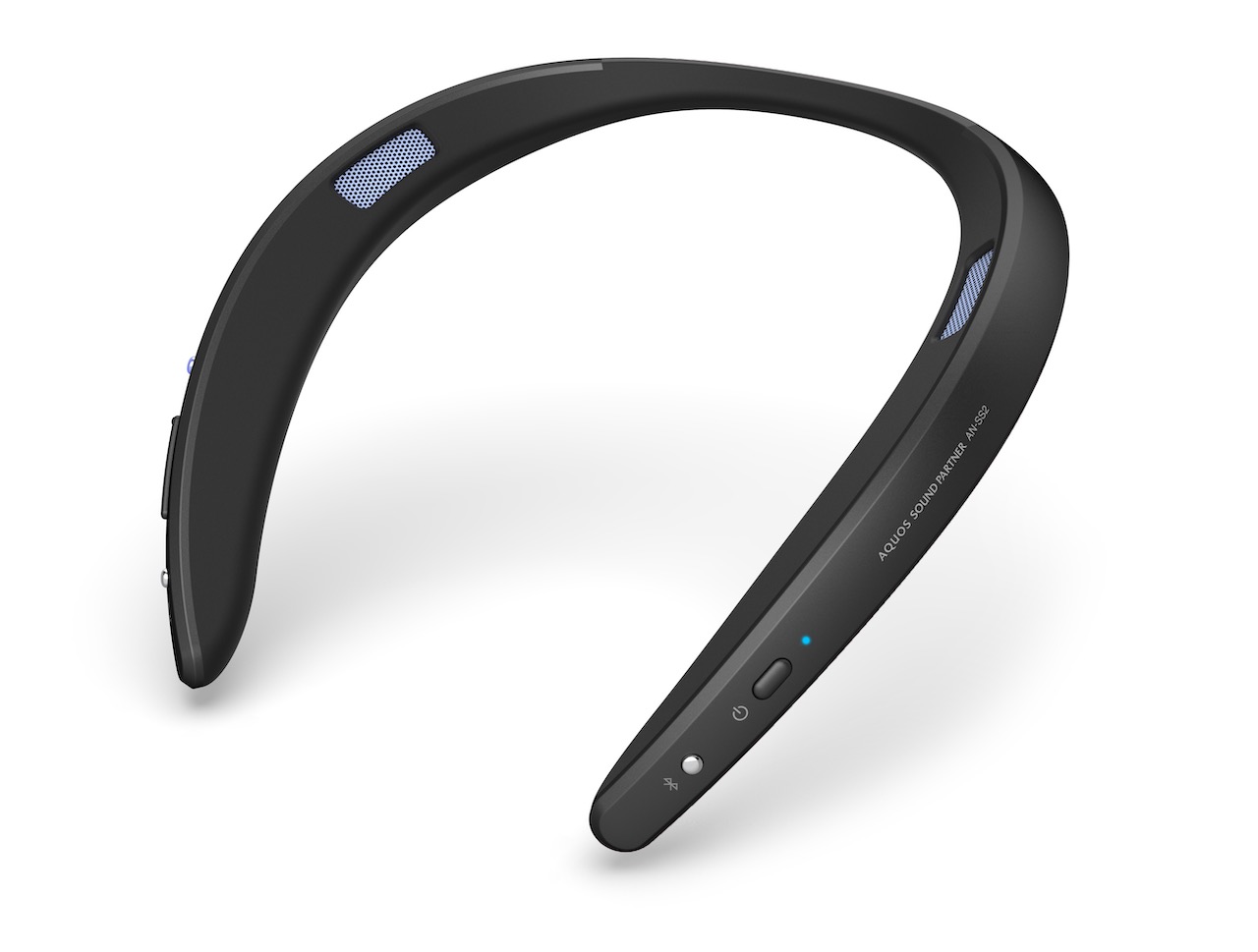 Sleek, stylish and splashproof
Equipped with V5.0 Bluetooth connectivity, it allows for connection to a myriad of devices for each handsfree use. Its rechargeable battery carries the system for 16 hours of playback time, all within a sleek and extremely lightweight design, measuring only 88grams light.
Answer calls via voice prompt or work out with it with no concern with its IPX4 splashproof index. It is controllable via three voice prompt languages – English, Japanese and Chinese. It is also AI compatible with all Apple or Android phones Siri and Google Assist.
Convenient Use At All Times
Other than providing a great surround sound, the design of the Sound Partner allows for you to be aware of your surroundings, be it while you are cycling or crossing the road. It is also able to eliminate the discomfort and fatigue from using in-ears.
For those who are in and out of online meetings will appreciate having the mike closer to them, this way the participants of the meeting will be able to hear them clearer without having to raise their voices.   
Pricing and Availability
The Sharp AQUOS Sound Partner is available at $199 on Sharp's e-store and selected authorized retailers.
For more information on Sharp AQUOS Sound Partner, please visit
Product Specifications
Sharp Sound Partner

Model

AN-SS2M(BK)

Availability

Available Now

Price

$199

Power Source

DC: 3.7V, 420mAh

Terminals

Main Unit – DC In

Dimensions (WxHxD)

184 x 18 x 185 (mm)

Weight

88g
* Information and picture courtesy of Sharp and Brand Cellar *