Singtel recently launched PVP Esports Regional Championships Season 3 (2021) and it is now open for registration! For all eSports and gamers, this would be of great interest to you! There is the Campus category for tertiary students and Open category, registration will be open from 30th April to 30th June 2021. For this year 2021, PVP Esports Regional Championship are featuring two mobile games – Mobile Legends: Bang Bang (MLBB) and all-time fan favourite, PlayerUnknown's Battlegrounds Mobile (PUBG Mobile).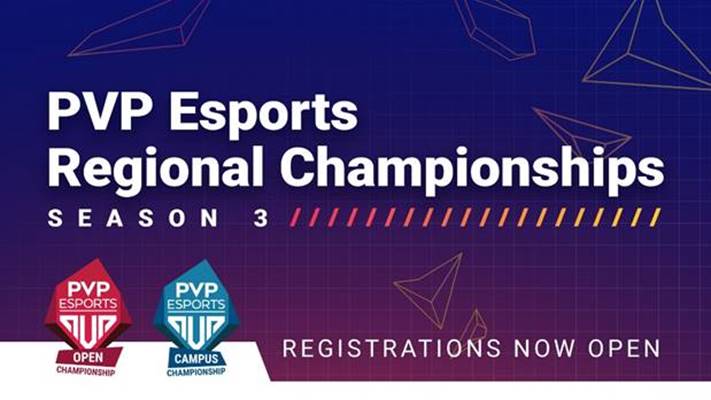 For Singapore, the qualifiers will take place from 3rd July to 28th August 2021. The top ranking teams from MLBB and PUBG Mobile will go on to battle at the Singapore Finals from 3rd to 26th September 2021. The winning teams stand to win cash and prizes worth S$20,000.
Singapore winners to automatically qualify for Regional Finals
The top teams for MLBB and PUBG Mobile from the Singapore Finals will go on to compete against their regional counterparts, the best of the best in SouthEast Asia at the PVP Esports Regional Championship Season 3 Regional Finals in December, organised by PVP Esports together with Singtel's regional associates AIS, Globe and Telkomsel.
MLBB winners to automatically qualify for MPL Singapore Season 2
As for the MLBB Open category, the top two finalists will gain direct qualification for the Regular Season of Season 2 of the Mobile Legends: Bang Bang Professional League in Singapore (MPL Singapore). More information on MPL Singapore Season 2 will be made available in due course.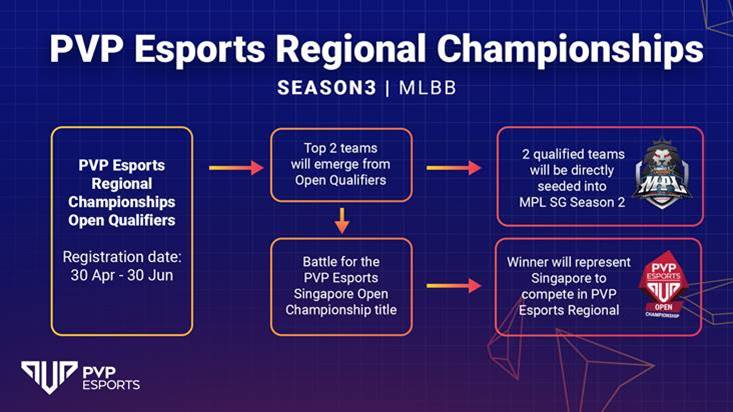 For more information on PVP Esports Regional Championship Season 3 and to register for the tournament, please visit www.pvpesports.gg/tournaments.
For Esports and gaming fans/supporters, you can view the action too, as qualifiers will be streamed live on PVP Esports' website and streaming platforms (Facebook, Twitch & Youtube).
* Information and pictures courtesy of Singtel *