Logitech is launching a new collection of bold, bright, vibrant and colourful collection of wireless mouse, presenting part of 2014 Logitech Colour Collection, the Logitech Wireless Mouse M235! The Logitech Wireless Mouse M235 is cool, colourful, easy to setup and use on your desktop and laptop. The Logitech Wireless Mouse M235 is nicely designed with a compact contoured design and equipped with Logitech's advanced 2.4GHz wireless connectivity, the Logitech Wireless Mouse M235 is a lightweight, easy to use and good mouse!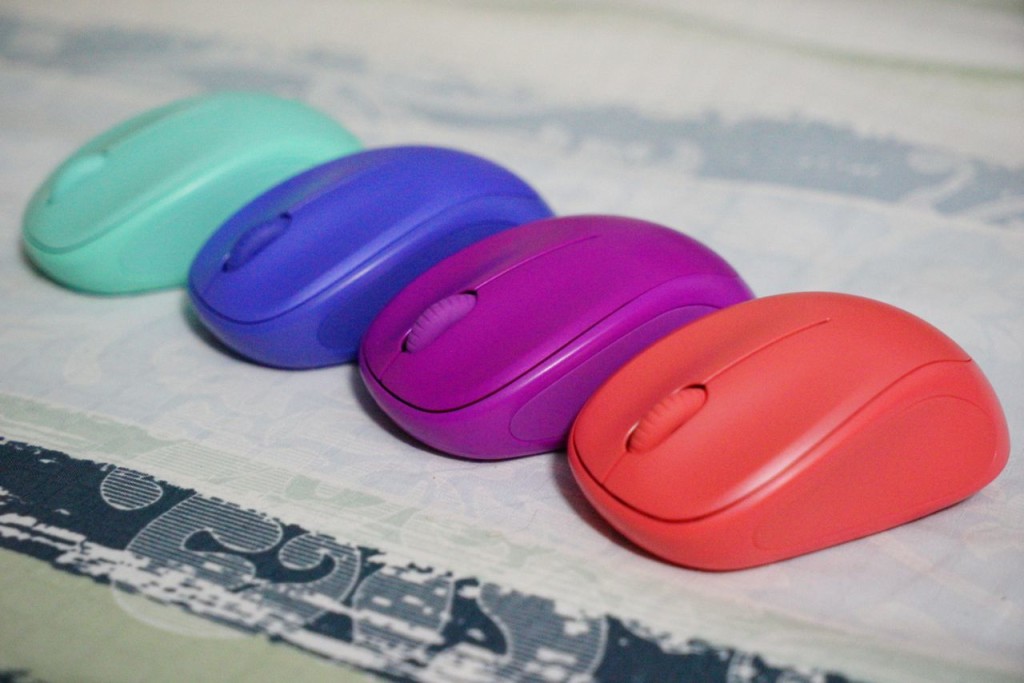 Here are some key features of the Logitech Wireless Mouse M235!
Key Features
Improved control: Goodbye tricky touchpad. Equipped with Logitech Advanced Optical Tracking you get more cursor control and more precision on more surfaces than with standard optical tracking. Thanks to precision clicking, pointing and dragging, everything you do on your laptop is now easier, and you don't even need a mouse pad.
Array of colors: The mouse comes in a variety of bright color blends, allowing you to celebrate your individuality and authentic self.
Powerful wireless connection: Logitech's Advanced 2.4 GHz wireless connection gives you the reliability of a corded connection but with wireless convenience and freedom. And the tiny nano receiver stays in your laptop, so there's no need to unplug it.
Extended battery life: The On/Off switch helps conserve power, a smart sleep mode extends battery life and an indicator light eliminates surprises. Now you can go a full year without a battery change.* *
Comfy design: Built with a comfy, contoured design, soft rubber grips and a smooth scroll wheel, this mouse is packaged in the perfect compact size.
System Requirements
Windows® 8, Windows® 7, Windows® XP or Windows Vista®
Mac OS® X 10.5 or later
Linux® kernel 2.6+
Powered USB Port
Product Specifications
Dimensions (L x W x H): 95 x 55 x 38.7 millimeters
Weight: 57.5 grams w/o battery or receiver
84 grams w/ battery and receiver
Warranty
3-year limited hardware warranty
** Battery life may vary based on user and computing conditions
There are 4 beautiful colours collection, presenting to you
The Bubble Bath Me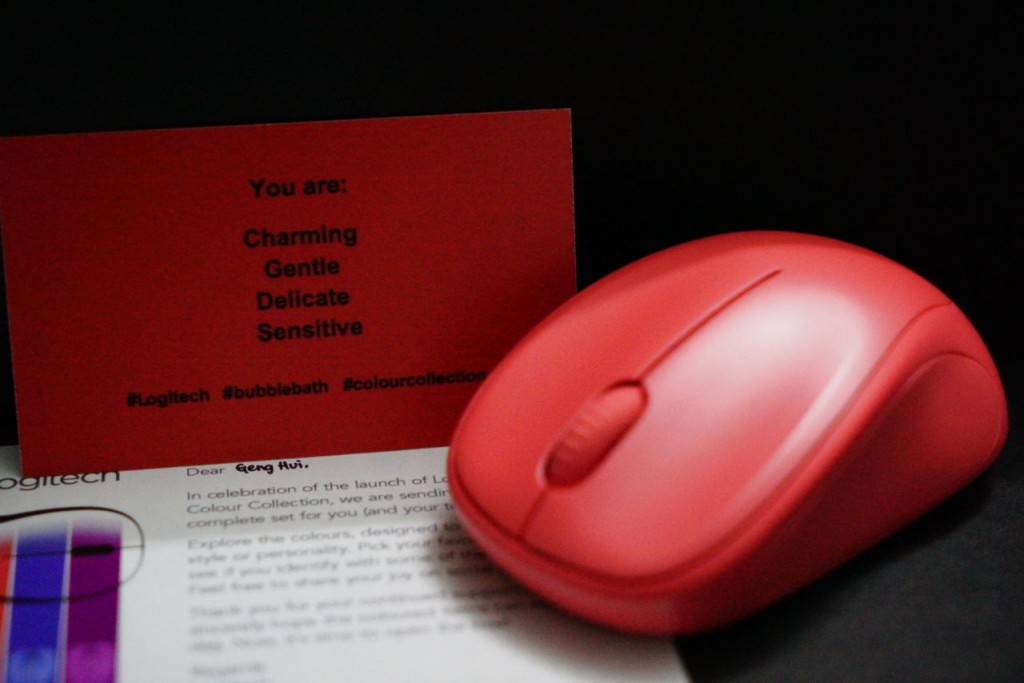 If you choose The Bubble Bath Me, you are Charming, Gentle, Delicate and Sensitive.
The Blue Bliss Me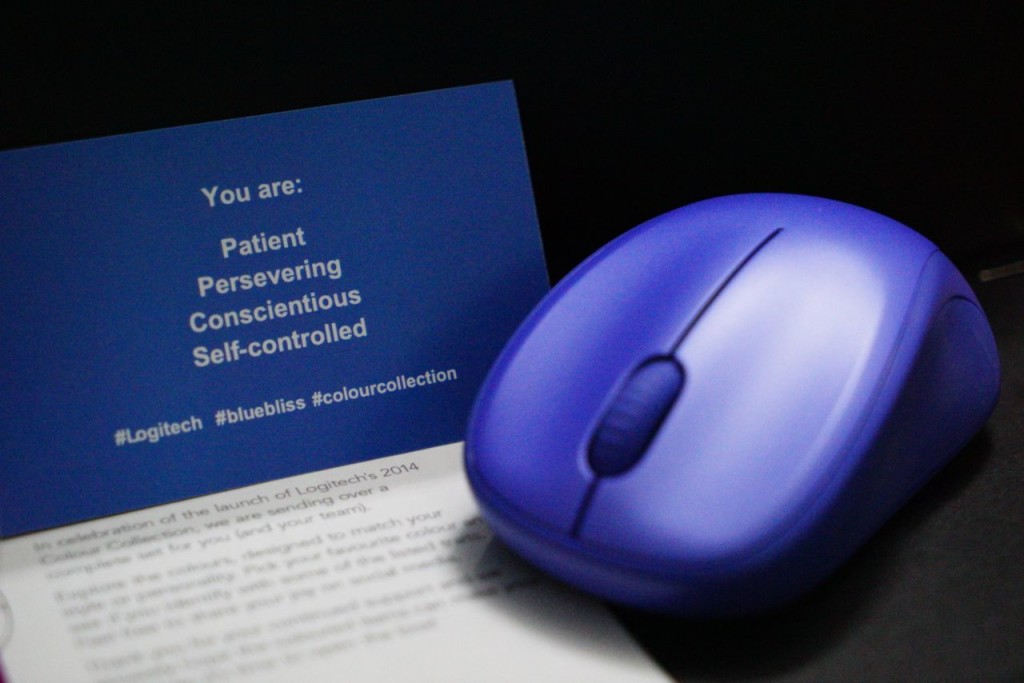 If you choose the The Blue Bliss Me, you are Patient, Persevering, Conscientious and Self-controlled.
The Daring Diva Me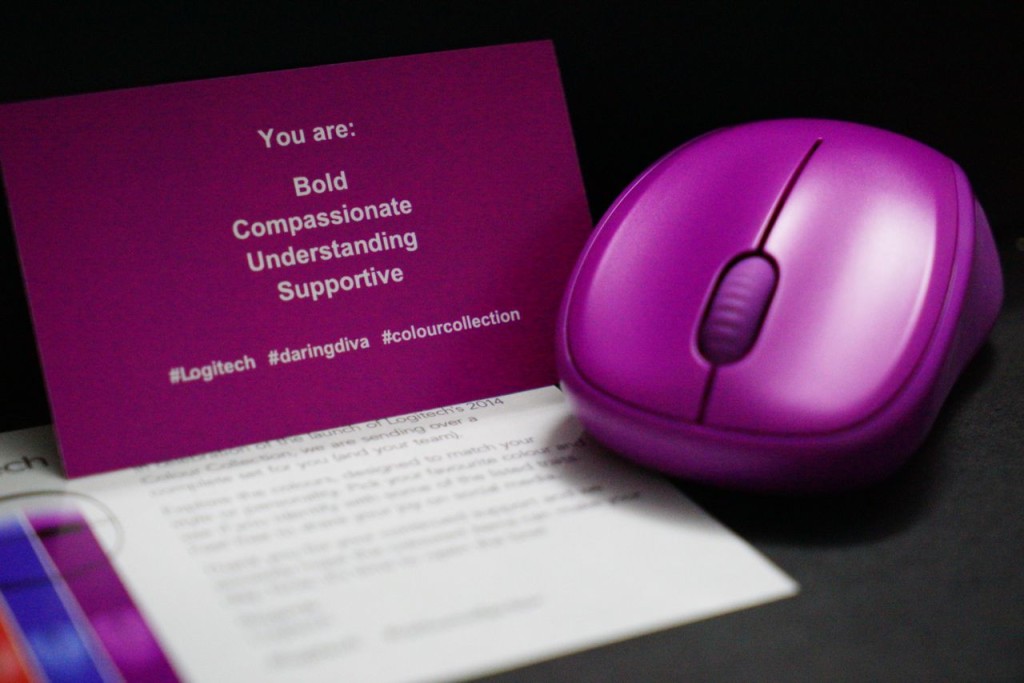 If you choose The Daring Diva Me, you are Bold, Compassionate, Understanding and Supportive.
The Green Envy Me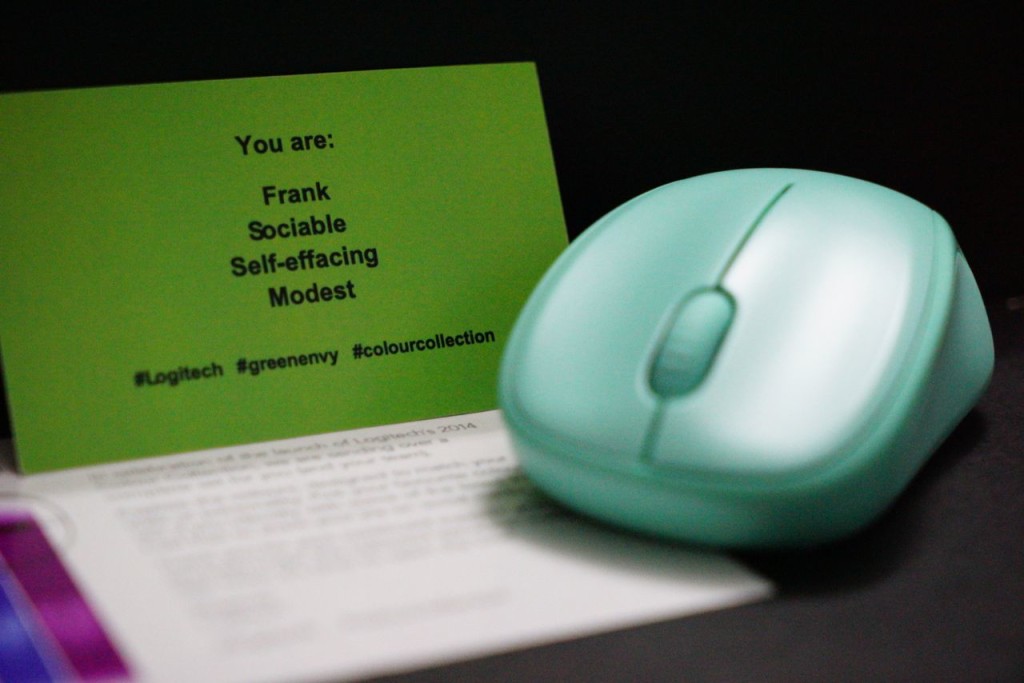 If you choose The Green Envy Me, you are Frank, Sociable, Self-effacing and Modest.
Which of the four Bold Colours Collection above suits you most?
I would like to thank Logitech Singapore and SPRG for this wonderful gift consisting of 4 beautiful Logitech Wireless Mouse M235! I gave all 4 four away to my parents and 2 friends! If you are keen to get the Logitech Wireless Mouse M235, do check out Logitech Facebook Page for more details, they are running a Mother's Day contest until 9th May 2014!
Pricing and Availability
The 2014 Logitech Color Collection is expected to be available in Singapore in May 2014, for a suggested retail price of SGD29.00. For more information, please visit www.logitech.com.sg.
* Information Courtesy of Logitech Singapore and SPRG *