Dell announced New Modern, Innovative Devices for Consumers
Dell recently announced new modern, innovative devices for the consumer market, from your everyday consumer PCs, displays for power seeking and content loving users. The new modern, innovative devices by Dell are also just as suitable for the mobile working professional and fast-paced small business owner.
At a recent Dell event, I had a view of the latest modern innovative devices, here's a quick summary of them:
New Inspiron 5000 and 7000 laptops and 2-in-1s elevate brand portfolio with performance and design at incredible value
Dell 27 Ultrathin monitor shines with beautiful aesthetic and functional attributes
Dell SEseries monitors designed for everyday computing
All-new Dell 27-inch gaming monitor expands brand portfolio
New Dell P series monitor transforms how you work
The Dell Inspiron 5000 and 7000 2-in-1s caught my interest because I was keen to know more about them and I did seriously consider them for my small business work and writing/social media portfolio. Therefore, I spent more time on those two products as compared to the rest of the latest Dell innovative modern gadgets on display.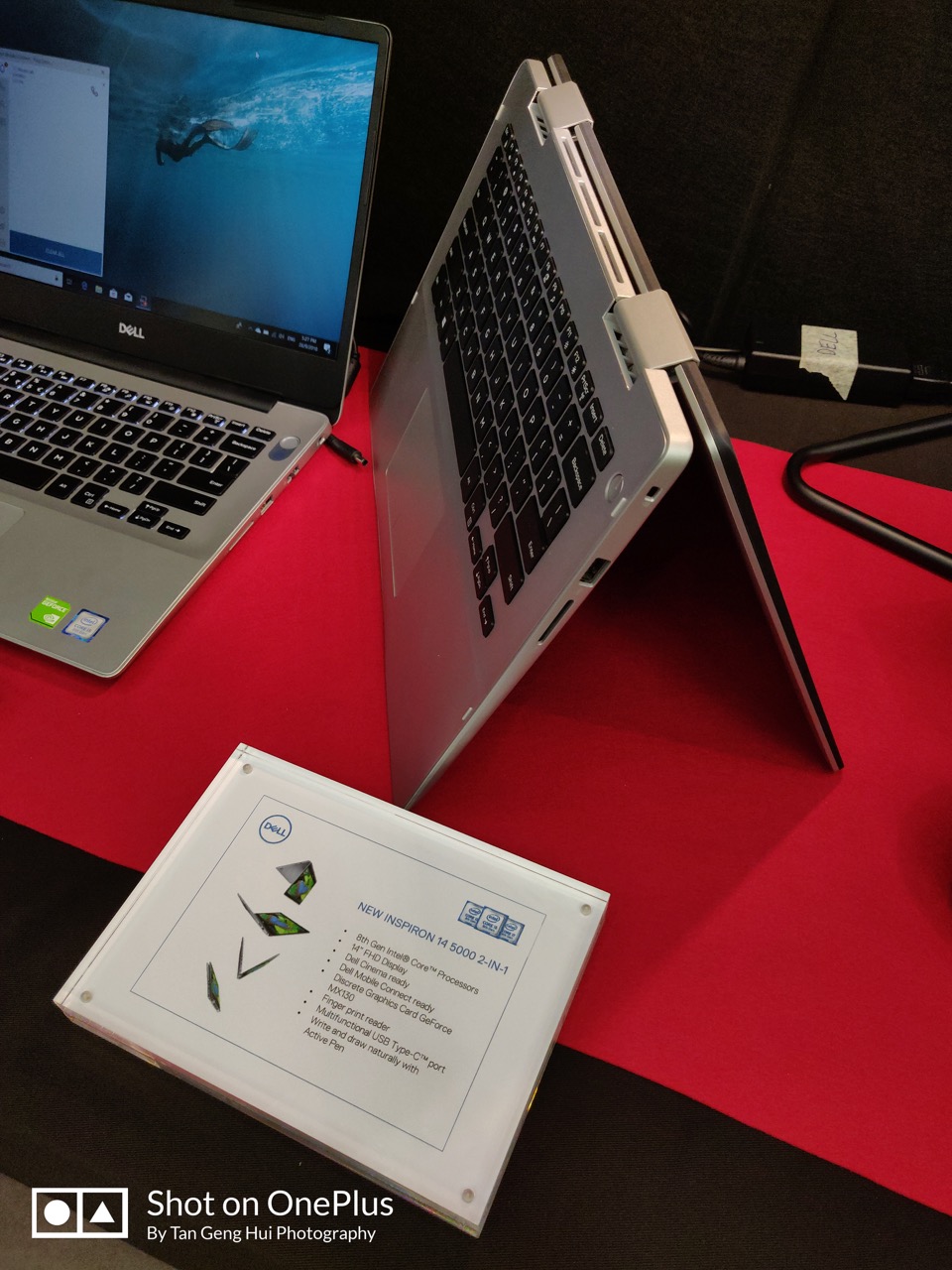 Dell monitors had always been well known in the market, they would definitely be ideal for you, whether it is for your home, gaming or business usage.
From this series of new innovative modern devices announcement from Dell, we can see Dell's commitment to both the hardware and software side of things, from the design of the various devices to the immersive cinematic experiences on the PC with the Dell Cinema available across the XPS portfolio. There is also the Dell Mobile Connect which allows users to connect their smartphones on their Dell PCs wirelessly.
"We pride ourselves in always bringing the latest innovation to consumers and iterating when new advancements are made available and we are very excited with the updated design, cinematic experiences and better performance that our new consumer portfolio will bring for them," said Jarebb Chua, Country Manager, Consumer Business, Singapore and Malaysia, Dell. "Consumers today want products that are easy to set up and ready to use once it is out of the box. They want to create and share content between devices regardless of operating system or form factor with ease. At Dell, we strive to help customers interact with what matters most to them to meet the performance needs of today and tomorrow."
Now, let me share more information and details on the new innovative modern Dell devices that were recently announced:
Inspiron 7000 2-in-1s combine performance and premium design
The new Inspiron 7000 2-in-1 family delivers sophistication with a cool brushed aluminum exterior with a smooth feel and sleek design. Available in 13-inch, the 2-in-1 leverages premium features, including 8thGeneration Intel® U Series processors, optional 4K UHD screens, and a thermal flow to move hot air out through hidden vents, providing top performance and a comfortable experience during extended computing sessions. The 13-inch device has three-sided narrow borders thanks to a new 2.7mm miniaturized webcam that offers greater performance in low light with Temporal Noise Reduction – the first PC-integrated USB camera to use this technology[1].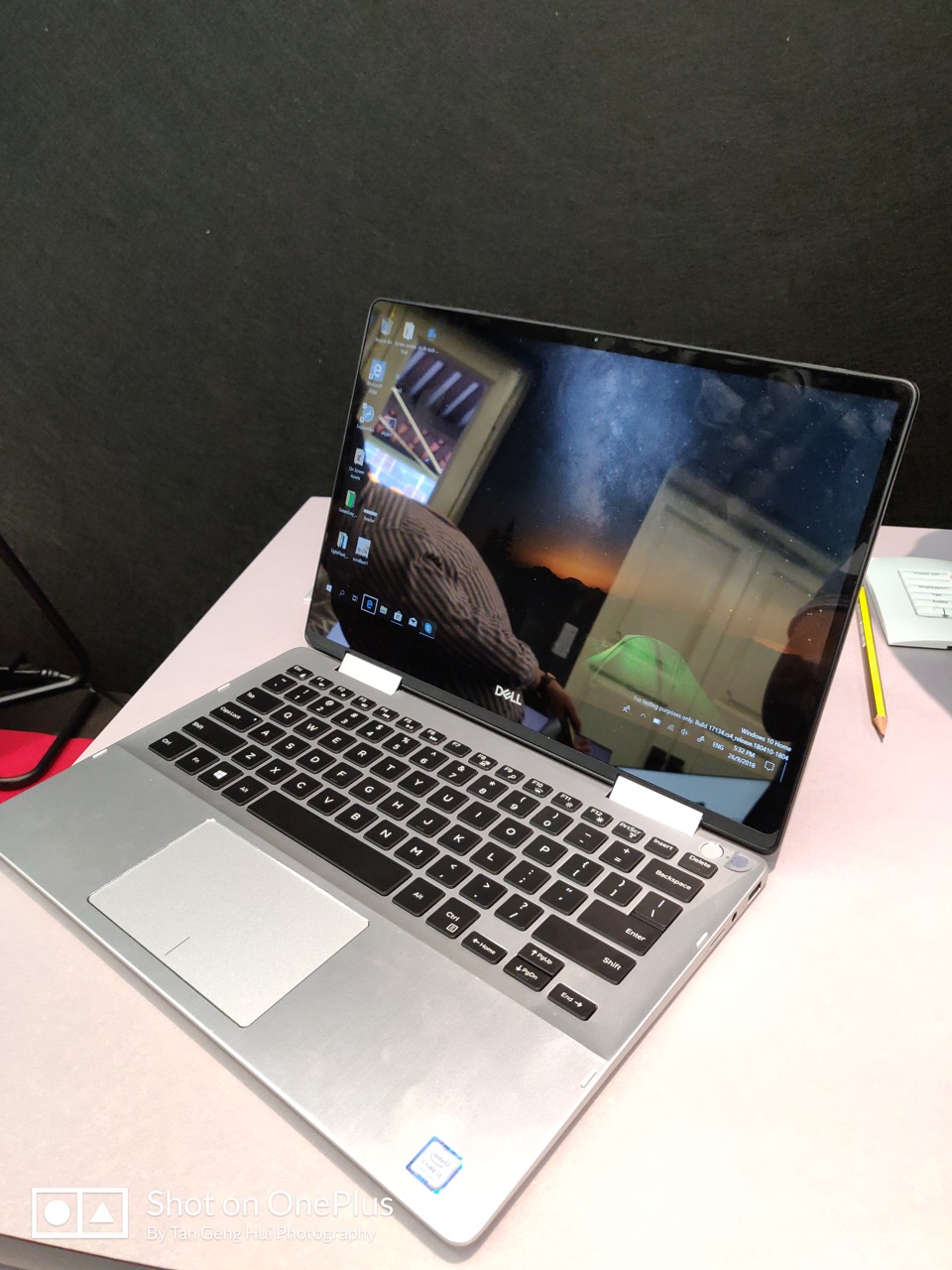 Inspiron 5000 2-in-1s and laptops – flexibility and function at incredible value
The Inspiron 14 5000 2-in-1 (5482) boasts many of the top line enhancements of the 7000 series, including thermal routing and narrow borders. This product offers new 8thGeneration Intel® U Series processors, choice, flexibility and value to fit the varied needs of today's consumers. It also includes a USB Type-C port with power delivery and display support, for the first time standard in the Inspiron 5000 series, and an optional NVIDIA®GeForce®MX130 discrete graphics card.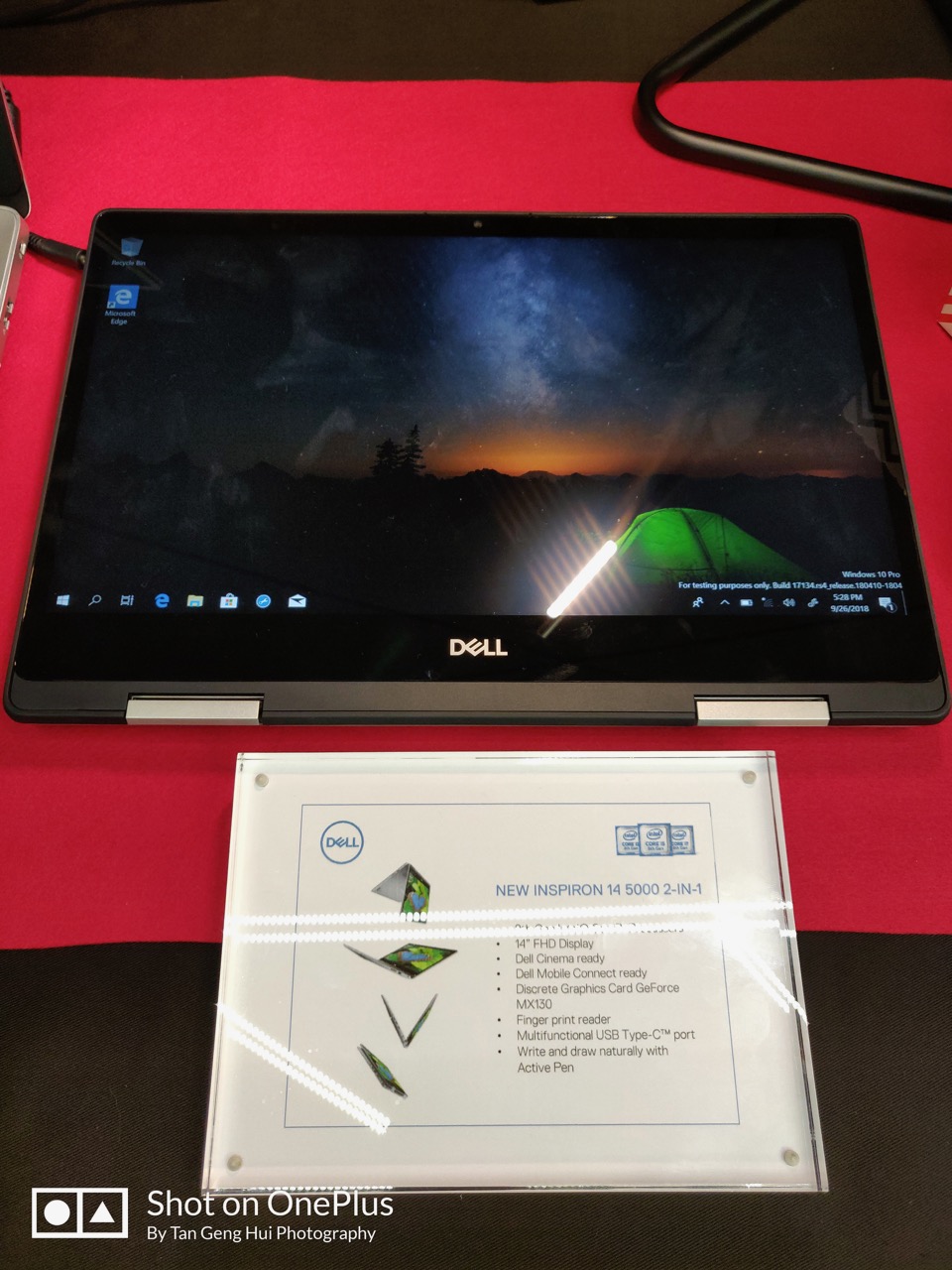 The new Inspiron 14-inch laptop (5480) is available in rich and sophisticated colors (Silver and Burgundy), and a three-sided narrow border completes the stylish look. A USB Type-C port provides power delivery and display support, and an optional fingerprint reader is available on the power button. This product boosts a wealth of features, such as up to 32GB of DDR4 memory[2], storage options including SSDs and dual drives, optional discrete graphics up to NVIDIA® GeForce® MX150 Graphics, and an optional backlit keyboard.
Dell 27 Ultrathin Monitor – perfection from every angle
Dell continues to lead the industry in displays with the addition of the world's brightest ultrathin monitor in their class2: the Dell 27 Ultrathin Monitor (S2719DM). Featuring up to 600 nits peak brightness, the Dell 27 Ultrathin is a premium HDR monitor with VESA-certified DisplayHDR 600 and integrated with Corning Iris™ Glass light-guide plate (LGP) technology. The cutting-edge design is remarkably thin from every angle with its thinnest profile at 5.5mm making it a perfect fit for workspace or home setup to create a beautiful aesthetic. With a minimalist and InfinityEdge design in a seamless chassis of silver satin finish, the S2719DM lends a timeless and premium feel. Enjoy strikingly realistic images on this ultrathin beauty through remarkable clarity, vivid contrast and wide color gamut.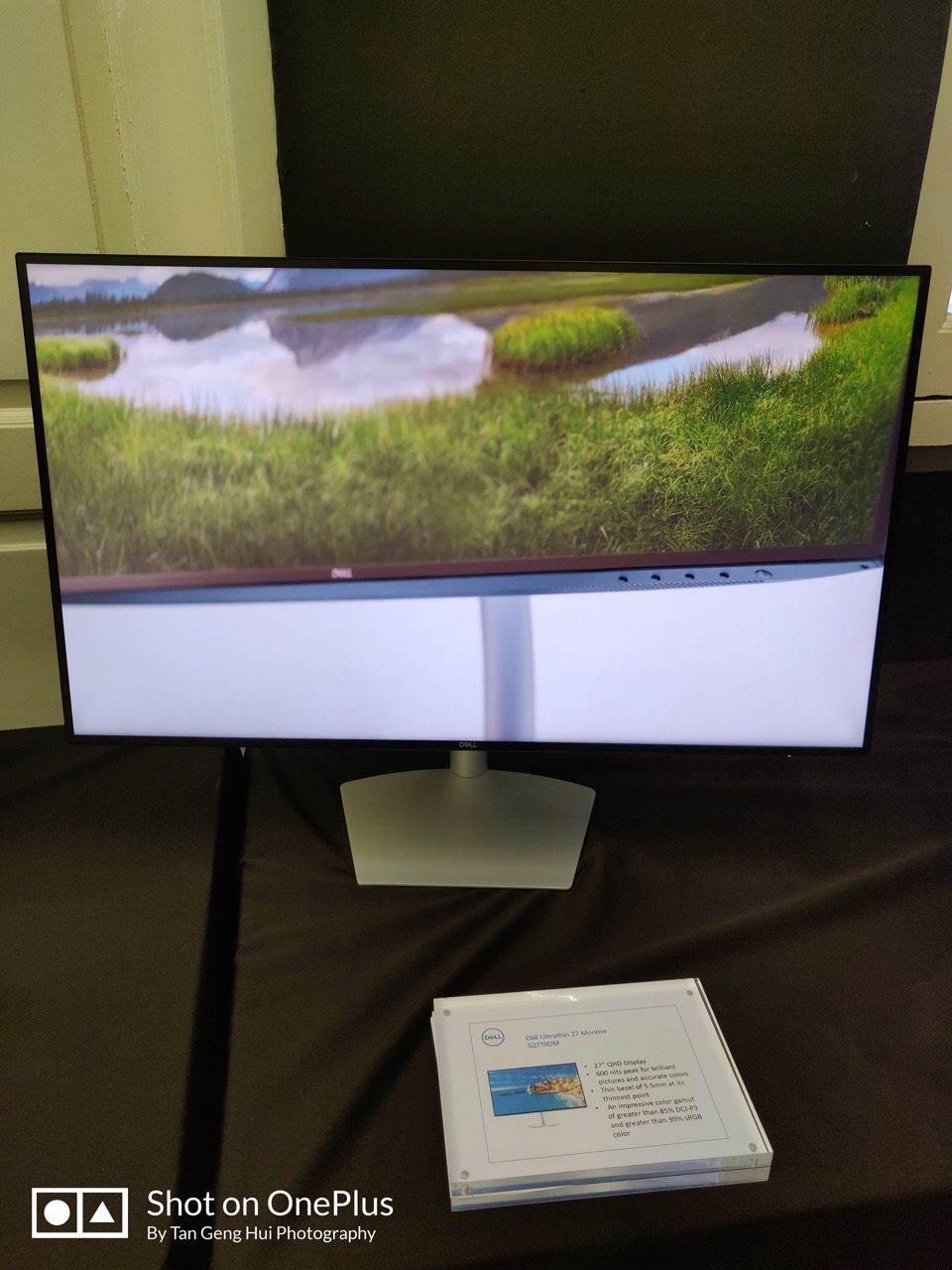 Dell SEseries monitors designed for everyday computing
Dell is also introducing a new line of SE Monitors with essential features for everyday computing. The new FHD monitors (SE2719H) come with thin bezels and are available in 27-inch screen sizes. Built with IPS panel, consumers enjoy color consistency and accuracy across wide viewing angles. Each of the SE monitors also comes a flicker-free, low-haze screen atop a compact, space-saving base. With this new line, Dell now has a full refreshed range of consumer monitors.
Dell 27-inch Gaming monitor – get immersed in action
With Dell's recent launch of the Dell G series in Singapore, a family of two gaming laptops, comes another benefit for PC gamers: an all-new 27-inch Gaming Monitor (S2719DGF). With 27″ QHD resolution, fast overclocked refresh rates (155Hz) and an extremely rapid 1 ms response time for gameplay with minimum input lag, delivers a fluid gaming experience offering gamers the flexibility to switch on or off AMD FreeSync.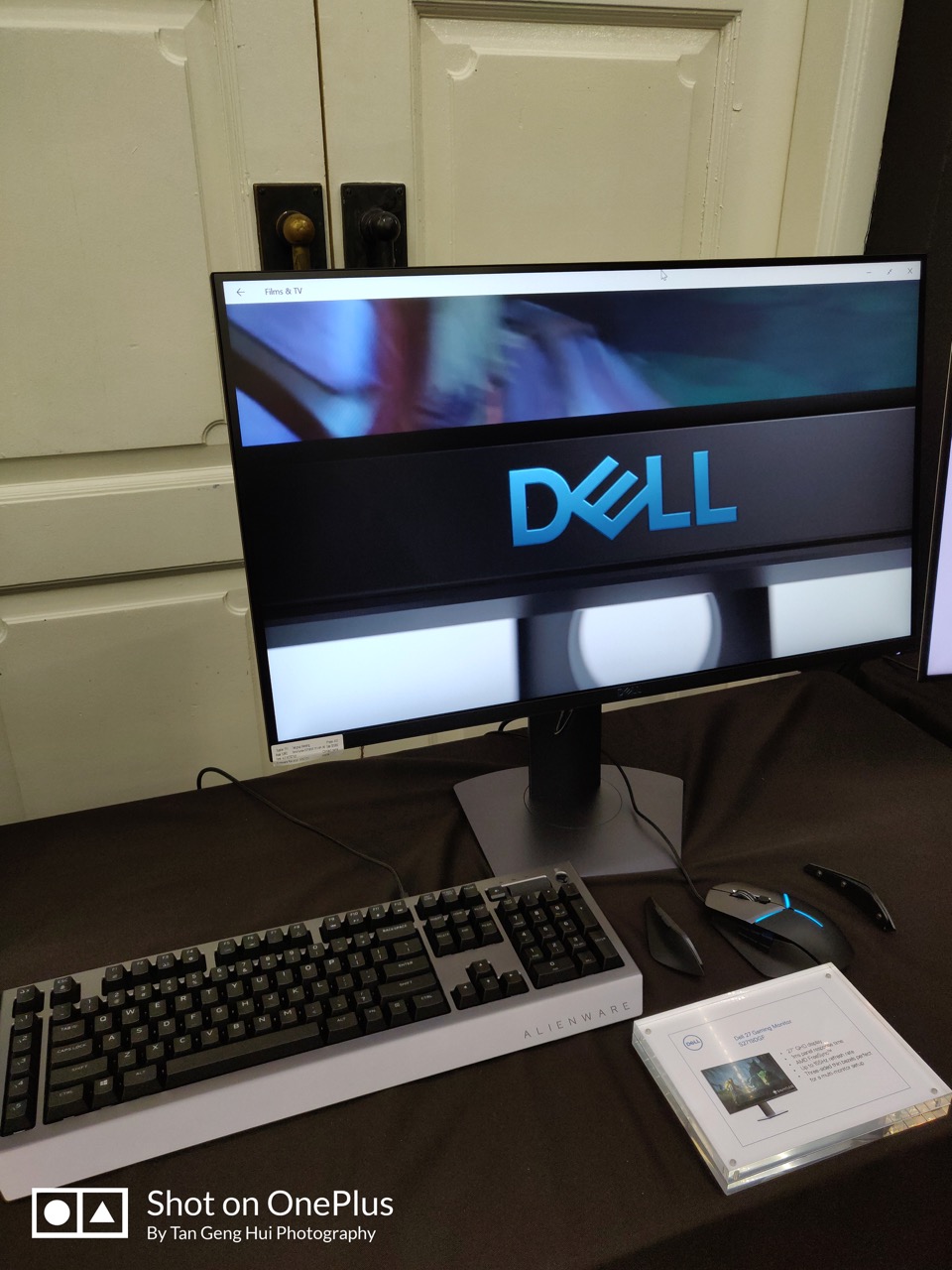 Engineered with the demanding needs of the gaming audience in mind, users can customize up to three user-defined profiles and choose pre-set modes for the best personalized gaming experience. The gamer-inspired Recon-Blue metallic paint complements Dell gaming PCs for a unified look and gaming experience. Fully adjustable features for height, tilt and swivel let users adjust to their viewing preference to accommodate long hours of gaming.  In addition, the three-sided thin bezel design on the 27" modelis ideal for creating a seamless multi-monitor setup. During the three-year warranty period, Dell Premium Panel Exchange allows a free panel replacement even if only one bright pixel is found.
Transform how you work – Dell P-Series monitor
Designed with productivity in mind, Dell unveils the new P-series monitor. Optimize your workspace with the efficient Dell 24 Monitor (P2419HC) built with an ultrathin bezel design, a small footprint and comfort-enhancing features. Get an easy charge with USB-C, the same cable that connects your device to the monitor. The three-sided ultrathin bezel design lets you enjoy an uninterrupted view of your content across side-by-sidemonitors, all while displaying consistent color from virtually any angle thanks to a wide 178°/178° viewing angle enabled by In-Plane Switching (IPS) technology.And, with dual monitors, you can increase your productivity by up to 18%[3].The enhanced Easy Arrange feature in Dell Display Manager enables users to multitask on several applications at once.
[1]Based on Dell internal analysis, July 2018
[2]System memory may be used to support graphics, depending on system memory size and other factors.
[3]Dell Displays, Productivity and Satisfaction Single vs. Dual Monitors," conducted by SURL, Wichita State University and commissioned by Dell, October 2015.
Pricing & Availability
The Dell laptops and monitors are now available through Dell and its authorized partners:
* Information and details courtesy of Dell and Cohn & Wolfe *