Dell launched new Alienware products
In an earlier Dell article, I shared about Dell launching a series of new products and I split them into two articles. Today, let me continue with Dell's new Alienware products, that gaming enthusiasts and e-sports people would be very interested in.
Alienware now has enter into the gaming monitors and accessories segment. They have always been a market leader in gaming laptops and desktops, with a new range of gaming monitors and accessories with Alienware's signature design, all these would make the gamers / e-sports experience much better and holistic.
Here are the information and pictures of Alienware's new high performance PC gaming products from the press release information below:
"Our new range of peripherals bring gamers the most immersive and powerful VR experience imaginable – and it's only through our equal passion and commitment in delivering cutting-edge innovation that we continue to exceed expectations of our fans," said Ray Wah, senior vice president and general manager, Consumer and Small Business Product Group, Dell.
Alienware Debuts High-Performance Monitors, Keyboards & Mice
Delivering on fans' requests, Alienware is debuting a full range of performance oriented gaming monitors and peripherals with its signature premium design and the specs and customisation that gamers demand including Alienware's AlienFX lighting, which works with more than 150 titles, including Sid Meier's Civilisation VI, Shadow Warrior 2 and Agents of Mayhem , for in-game lighting effects.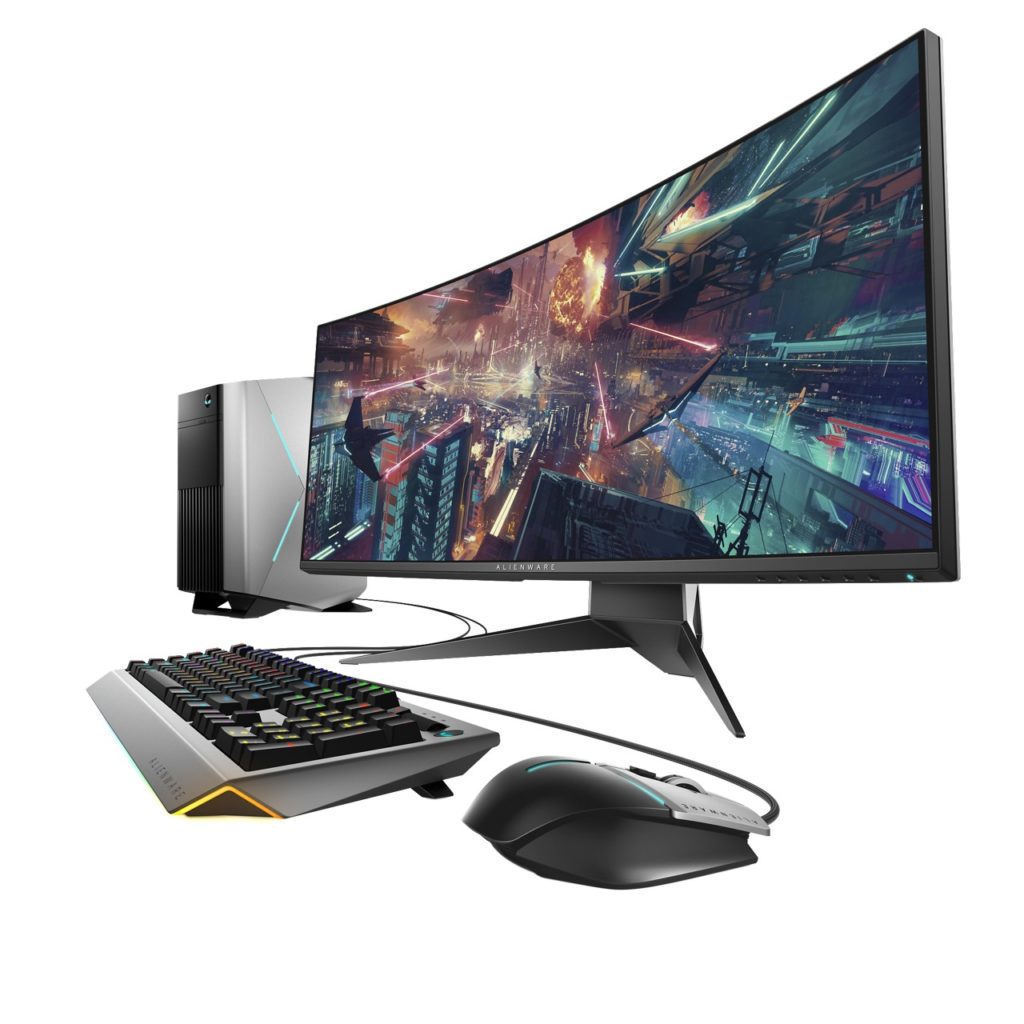 Monitors
Alienware 25" Gaming Monitor – With either NVIDIA G-SYNC™ (AW2518H) or AMD FreeSync, (AW2518HF), offers fast, responsive gameplay with virtually no input lag, at an extremely rapid 1 ms panel response time, and a native 240Hz refresh rate. With three preset display modes, full adjustability, single-diecast stand legs, and a seamless panoramic multi-monitor view with ultra-thin bezel in 1920×1080 resolution, the Alienware 25" gaming monitor is perfect for any gamer.
Alienware 34" Gaming Monitor – With either WQHD (3440 x 1440) resolution (AW3418HW) or WFHD (2560 x 1080) resolution, features the iconic Alienware design with custom AlienFX lighting with ultrathin bezels that elevate gameplay. The curved monitor allows for greater game immersion integrated with NVIDIA® G-SYNC™technology for smooth, tear-free gameplay.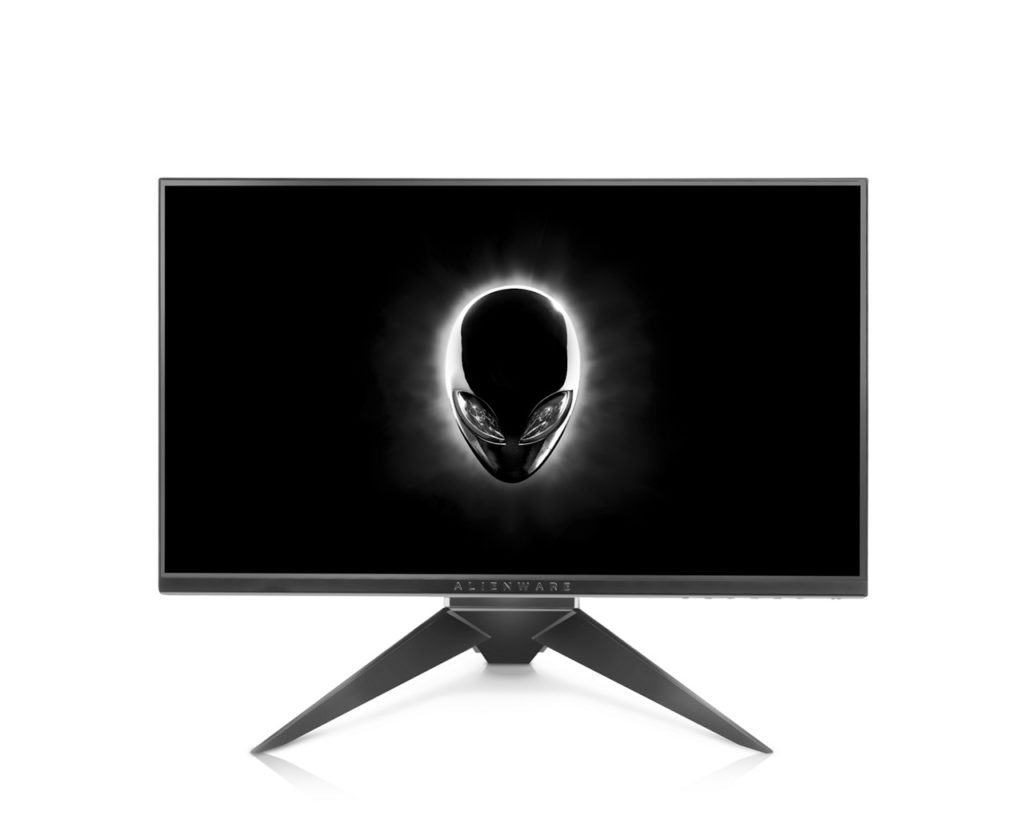 Keyboards
Alienware Advanced Gaming Keyboard – Blending gamer-friendly design features and intuitive software, the Alienware Advanced Gaming Keyboard (AW568) with optional palm rest delivers a premium gaming experience at an affordable value. Featuring mechanical keys with brown switches, with more precise, responsive and consistent key strokes with five keys dedicated for macro commands that give gamers a competitive edge. Personalising the gaming experience, Alienware's sophisticated software, Alienware Control Center, allows gamers the ability to configure all keys to desired commands.
Alienware Pro Gaming Keyboard – Amplifying the gaming experience, the Alienware Pro Gaming Keyboard (AW768) with optional palm rest exemplifies all the essential design components of the Advanced Gaming Keyboard, and elevates the engineering innovation with dedicated volume roller and 13 zone-based RGB AlienFX backlit lighting options. A key stroke can mean the difference between winning and losing, and onboard memory adds a new level of intelligent options for assigning key stroke combinations ultimately increasing efficiency to command and conquer opponents.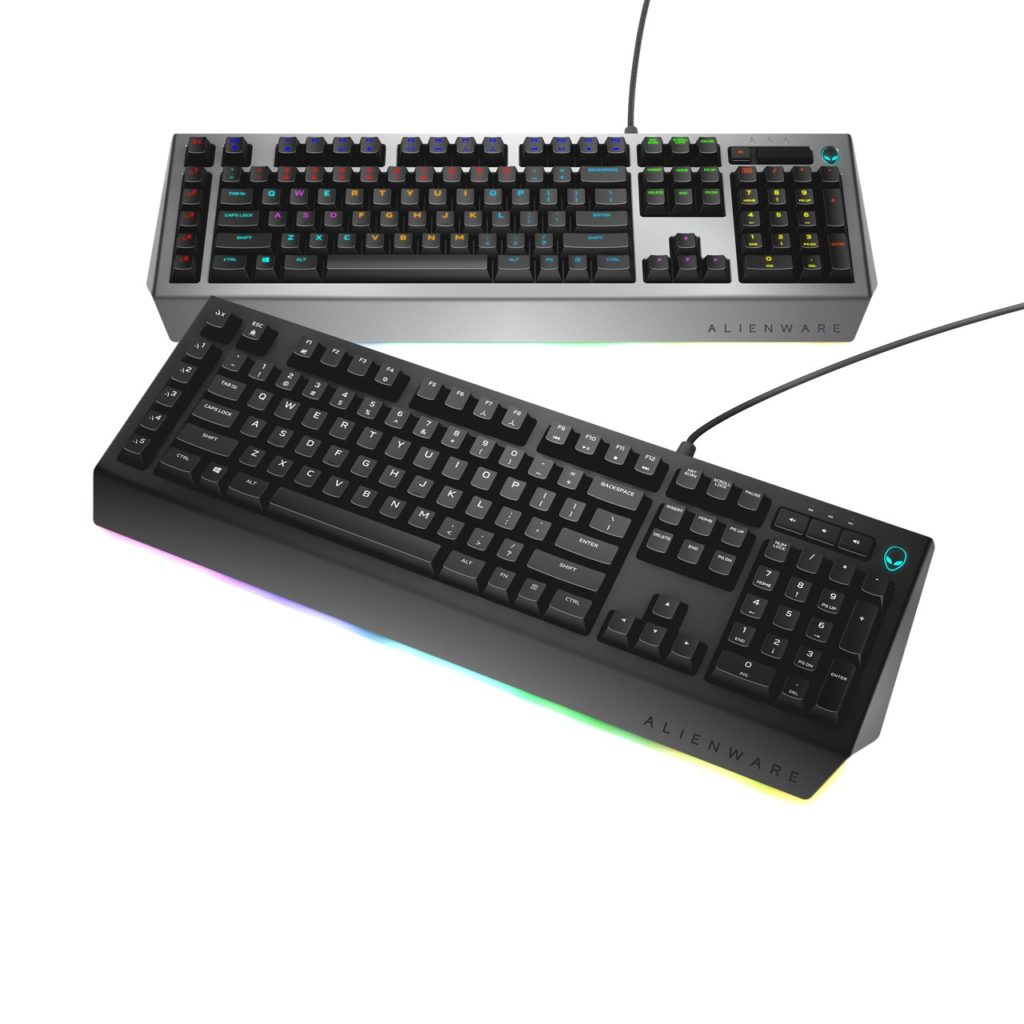 Mice
Alienware Advanced Gaming Mouse – Fusing ergonomic design for increased comfort and intelligent software with gaming-grade performance, the Alienware Advanced Gaming Mouse (AW558) offers multiple configurations with on-the-fly DPI to switch between precision and speed style gameplay. Outfitted with nine unique buttons for in-game customisation.
Alienware Elite Gaming Mouse – Further enhancing the premium gaming experience, Alienware Elite Gaming Mouse (AW958) incorporates all the game-ready innovation of its capable sibling, and leverages advanced custom ability innovation with swappable grips, up to 13 programmable buttons, perfect for MMOs like World of Warcraft and four variable levels of weight adjustment providing ultimate control over cursor precision and movement speed to dominate opponents.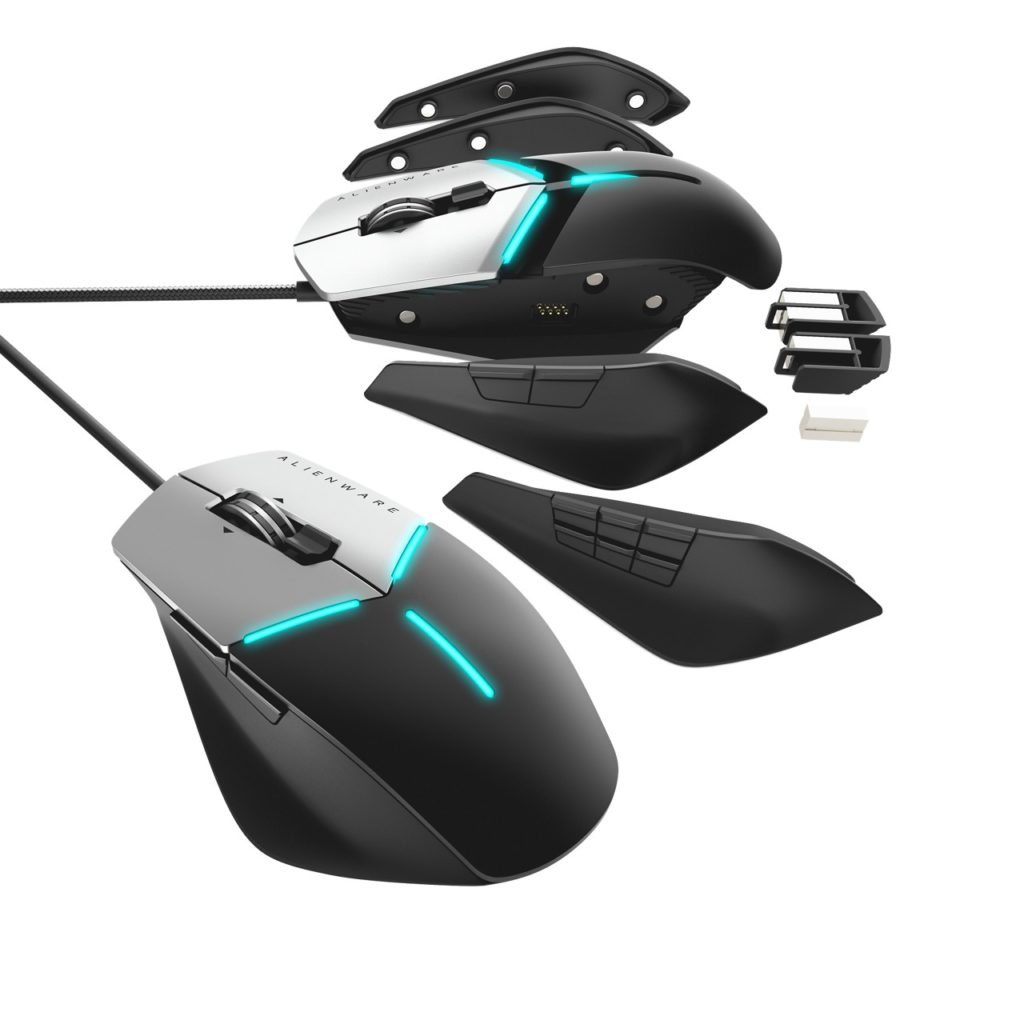 Pricing and Availability
All products are available immediately, unless otherwise stated, through Dell and its authorised partners:
* Information and pictures courtesy of Dell Singapore and Cohn & Wolfe *