Earth Hour 2014 is coming in a week's time and it is happening on the 29th March 2014 at 8:30pm local time in your area. Earth Hour Singapore is planning many events and activities on the 29th March, starting from 5pm onwards at The Float @ Marina Bay. Spider-Man, Earth Hour's first ever Super Hero Ambassador will be in Singapore! There will be many exciting events and activities and do drop by the Earth Hour Singapore for more information!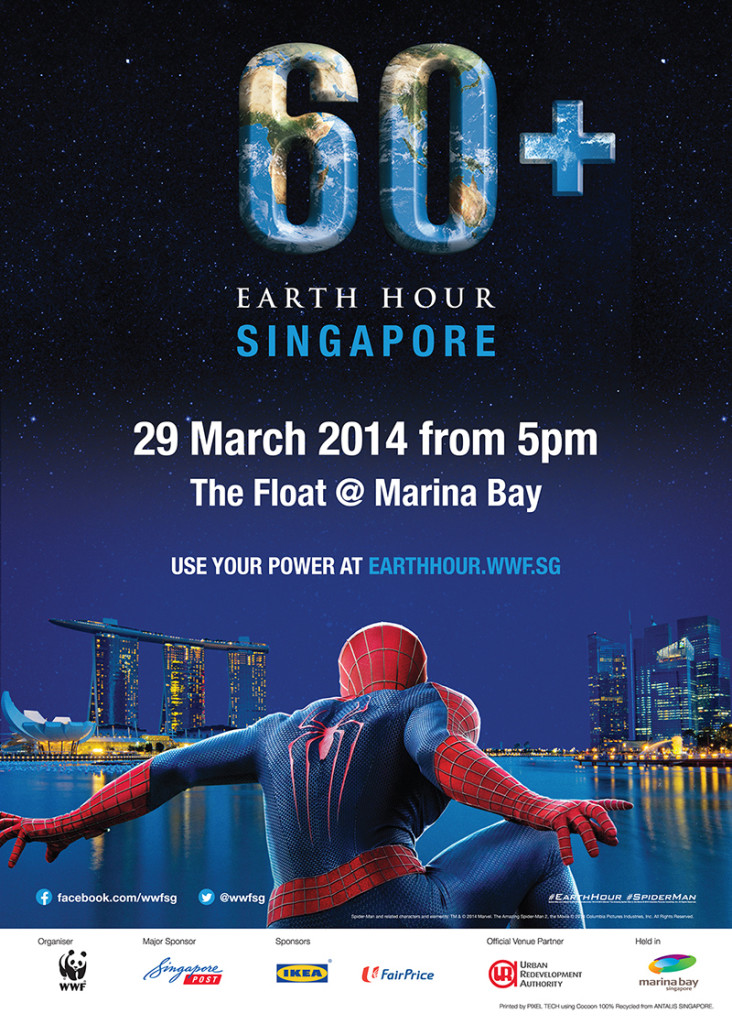 Photo: Earth Hour Singapore website
Earth Hour has been a worldwide movement that I have been supporting over the past few years, Earth Hour Singapore 2009, Earth Hour Singapore 2011 and Earth Hour Singapore 2013. All of us can play a part in Earth Hour, as an individual, as part of the schools or part of corporations and institutions. Together, we can all make a difference for the generations of our future.
At 8:30pm, it's time to switch off our lights and spread the word of the Earth Hour movement, we can all send a powerful message for action on climate change! 
As an individual, we can do the following things to make a difference to our Mother Earth
– Turn One degree up
– Use Fewer Bags
– Switch to LED
– Take shorter showers
Remember, just like our Super Hero Spider-Man, we can #UseYourPowerSG for #EarthHourSG !