1st January 2018, the first day of a brand new year. It's time for me to start a new chapter, a fresh new beginning, a fresh new start to the year 2018. With all the things that happened in years 2016 to 2017, it's now over.
I would share briefly on my goals and plans for this year 2018 in another article, coming soon. Due to the amount of disappointments, failures, difficulties and challenges that I faced in 2016 to 2017, I must be nimble, ready for change and adapt as fast as I can.
I just want to wish everybody Happy New Year 2018, with compliments from my cute, adorable and fat family dog (I didn't head out and take New Year Eve Countdown fireworks on 31st December 2017).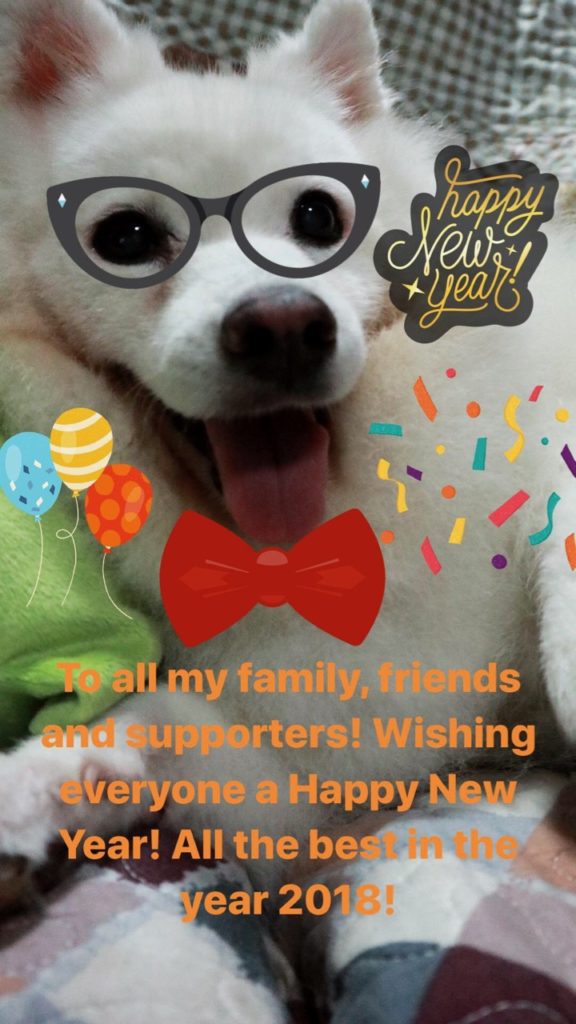 Happy New Year folks! Good luck and all the best in the year 2018!