Keep Calm and Carry On, Updates, Changes, Plans
The first quarter of the new decade 2020, promises to be the start of new era, a new decade, while we were expecting some headwinds, what we didn't expect was we a face off with this virus, now officially known as the COVID-19. This virus COVID-10 got us worried, panicky and paranoid to a certain extent. There were a number of things that happened recently, no thanks to the COVID-19 virus, a number of thoughts and views were inside my head, now taking the time to write/publish it out here, it's about "Keep Calm and Carry On, Updates, Changes, Plans".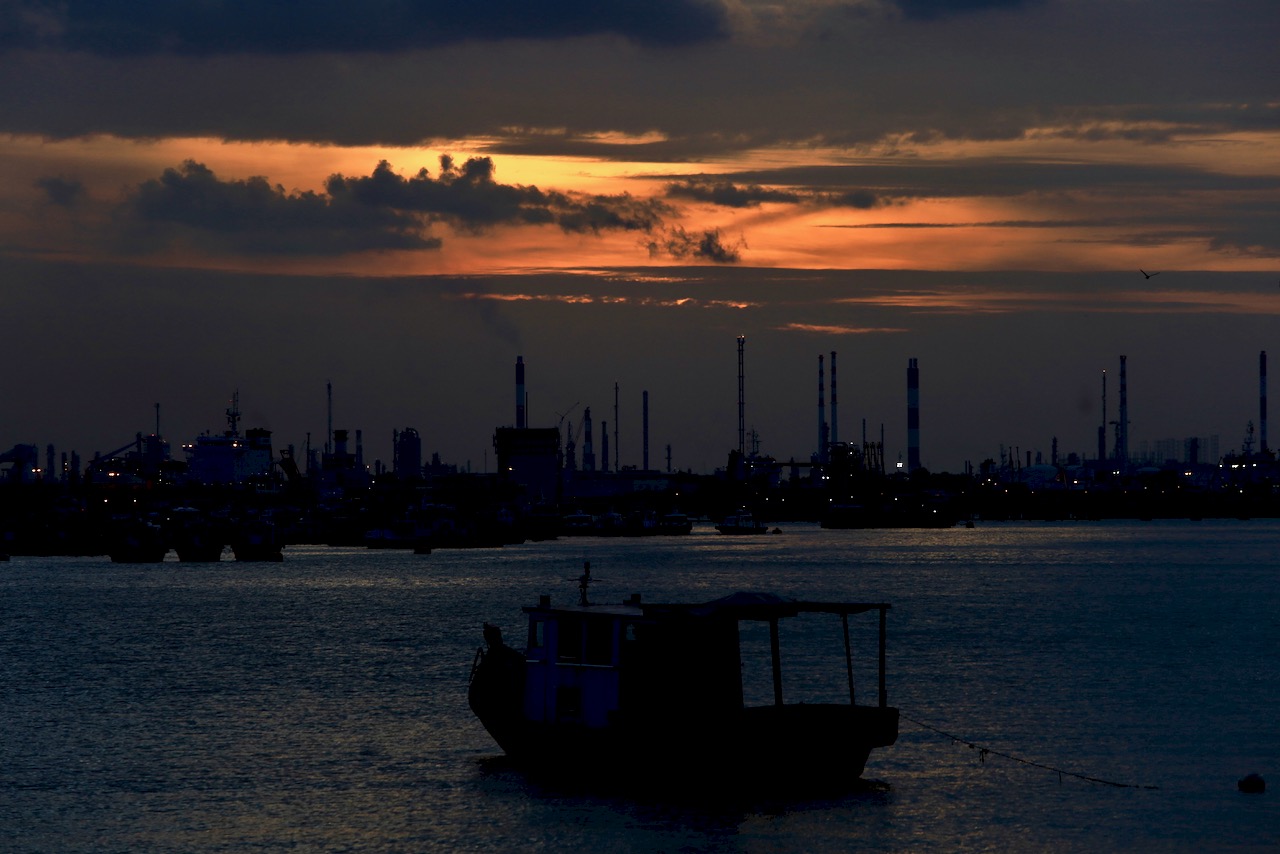 COVID-19
First and foremost, let me share my thoughts on the COVID-19 virus that got us so worried, panicky and paranoid. For those who went through the SARS period in 2003, we didn't get into such panic and paranoid mode as compared to this recent COVID-19 virus situation. A quick throwback to the day when DORSCON Orange level was announced, we saw people queuing up at supermarkets panic hoarding household stuff from rice to toilet paper, putting a strain on our community. It was embarrassing and disgraceful, we turned into Singapore Zombie Apocalypse! Looking at photos of #SingaporeZombieApocalypse , we are a 1st world country with prehistoric dinosaur era mindset.
I chanced upon this BBC news article dated a few years back, What is the psychology behind "panic" buying? This was very informative and interesting read on why people panic and hoard at our local supermarkets during that few days when DORSCON Orange was announced. We did not show such panic and paranoid behaviour during the SARS period, maybe it's because we don't have social media during that time.
As I am a non medical professional nor a research scientist, I can't say too much about this COVID-19 virus, I really need to let the respective professionals in the medical or scientific research fields to answer them. In the course of my research and reading various news sources, I was really happy and proud that my alma mater, University of Queensland (UQ), had been on the forefront to develop a vaccine for the COVID-19 virus, announcing significant step in COVID-19 vaccine quest on a news article dated 21st February 2020. Keeping our fingers crossed and hoping that UQ can develop the vaccine for COVID-19 soon!
Economic impacts
Aviation, travel, tourism, hospitality, food, retail sectors took a big hit, a number of events and conferences were postponed or canceled, big name international events and conferences suffered too, such as Mobile World Congress 2020 and CP+ 2020. Shopping malls were less crowded than usual, food businesses faced declining revenue. From requesting reduction to rental rates, shopping malls coming up with discounts and free parking, everyone is working together to get the local economy back on track again, starting from our own domestic market before the international market picks up again.
My photography business will be and is already affected, giving me a huge headache to tackle. This might take on another article by itself if time allows since it is all hands on deck at the current moment, sailing inside this turbulent waters.
Changes and Plans
My initial plans that I shared in January 2020 were kind of thrown off track with this COVID-19 virus situation. My personal view is that we are looking at economic impacts and downturn for  at least three to six months.
I can't put a specific thing that I am going to do, basically back to the drawing board, reorganising and replanning to handle this huge turbulence for this three to six months. The month of February 2020 was about keeping things low key, working a lot more from my home office, no thanks to the COVID-19 virus, planning how to navigate this choppy waters ahead. 
Less articles published here recently
This TGH Technology and Business Portal/Blog was pretty quiet recently, partly due to the CONVID-19 virus situation as well as I am working on a number of photography and travel articles on my TGH Photography Portal/Blog. No worries, it would be back again with active publishing of technology topics!
Last but not least
Keep Calm and Carry On! Life goes on as normal, just need to be more mindful and tactful, time to practice healthy hygiene routine. We will get through this crisis, learn to be more resilient hopefully not complacent and forgetting all these experiences. Please don't be paranoid, don't panic unnecessarily, don't hoard.
There are probably some more topics relating and arising from this current crisis that I would like to share my views on, maybe another time soon.