Samsung Electronics Co. recently announced new smartphones to their lineup on 11th February 2020, their new series flagship smartphones, the Samsung Galaxy S20, S20+ and S20 Ultra 5G, as well as the Samsung Galaxy Z Flip smartphone.
If you are a fan of the flip mobile phone before the era of smartphone, the Samsung Galaxy Z Flip would likely get your attention. I still remember using a flip mobile phone previously before smartphones enter into the market and became an everyday carry technology gadget.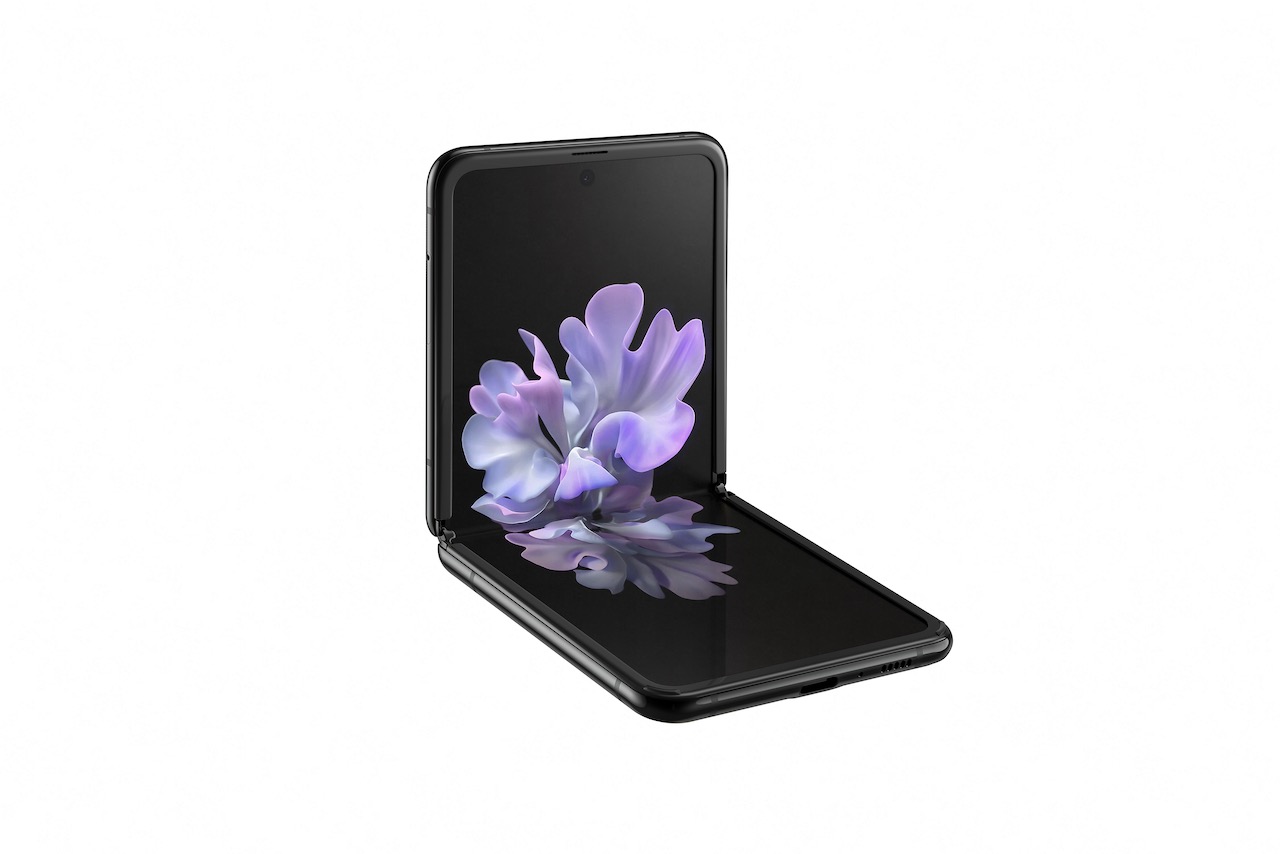 Since the announcement on 11th February 2020, it received a lot of attention and excitement! On 14th February 2020, the Samsung Galaxy Z Flip was sold out on the Samsung Online Store within one hour of its release in the morning.
"We are delighted by the overwhelming response towards Galaxy Z Flip in Singapore, which also reflects a strong demand for the foldable form factor. We know that our customers are always seeking out unique experiences that suit their lifestyle, and we see Galaxy Z Flip resonating well with local consumers as it offers an innovative, stylish and bold mobile experience. The team is working hard to bring in more Galaxy Z Flip to meet consumer demand for the device," said Sarah Chua, Vice-President, IT and Mobile, Samsung Electronics Singapore.
"I am glad to be one of the first in Singapore and even Southeast Asia to get my hands on the Galaxy Z Flip. I especially like the foldable experience which is nostalgic for me. The build quality and beautiful design stood out and I appreciate that Samsung has used a thin glass screen for the phone. I'm also very excited to start using my first ever Samsung phone", said Han Li, a 35-year-old Engineer who purchased his device today.
HR Executive, Ng Yong Kiat, 35, shared, "I am happy to be one of the first to get my hands on the Galaxy Z Flip. I particularly like the beautiful design and compact foldable experience. I'm getting the phone for my wife for Valentine's Day and I'm sure she will love it!"
Samsung restocked the Samsung Galaxy Z Flip on 16th February 2020, on 17th February 2020, it has again sold out on the Samsung Online Store within a day of its restock on 16 February!
"The team is very encouraged by the positive response towards the Galaxy Z Flip in Singapore. We have also seen a strong demand for the Mirror Purple colour variant which has proven to be highly popular with Singapore consumers. We are glad that the beautiful Galaxy Z Flip has resonated well with our customers and the team is sparing no effort to bring in even more Galaxy Z Flip into the hands of Singapore consumers," said Sarah Chua, Vice-President, IT and Mobile, Samsung Electronics Singapore.
What makes this Samsung Galaxy Z Flip special? Let me share with your more information below:
"At Samsung, we were encouraged by the excitement for the Galaxy Fold. Galaxy Z Flip is an important next step as we look to build the foldable category by bringing to consumers a new form factor, new display and most importantly, a new kind of mobile experience," said Dr. TM Roh, President and Head of Mobile Communications Business, Samsung Electronics. "With Galaxy Z Flip's unique foldable design and user experience, we're redefining what a mobile device can be, and what it enables consumers to do."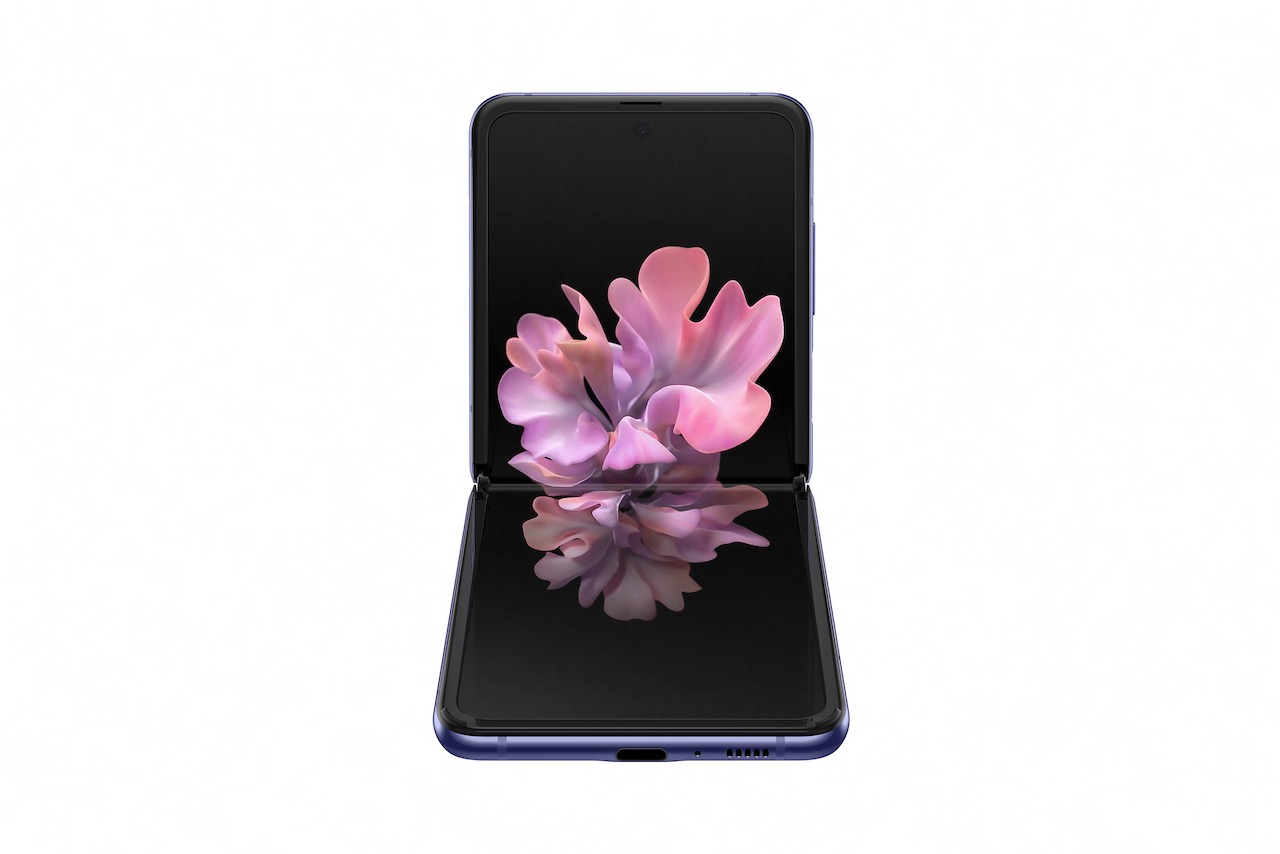 Galaxy Z Flip, a new, statement-making foldable smartphone. Galaxy Z Flip is bold and stylish – designed for those who see cutting-edge technology as a way to express themselves. Engineered with first-of-its-kind foldable glass, Galaxy Z Flip bends the laws of physics, and features a 6.7-inch display that folds into a stylish and compact form factor that fits in the palm of your hand1. Designed with an innovative Hideaway Hinge and custom-built UX, Galaxy Z Flip provides elegant new ways to capture, share and experience content. From its stylish design to its flexible camera experience, Galaxy Z Flip opens up a new decade of foldable mobile innovation.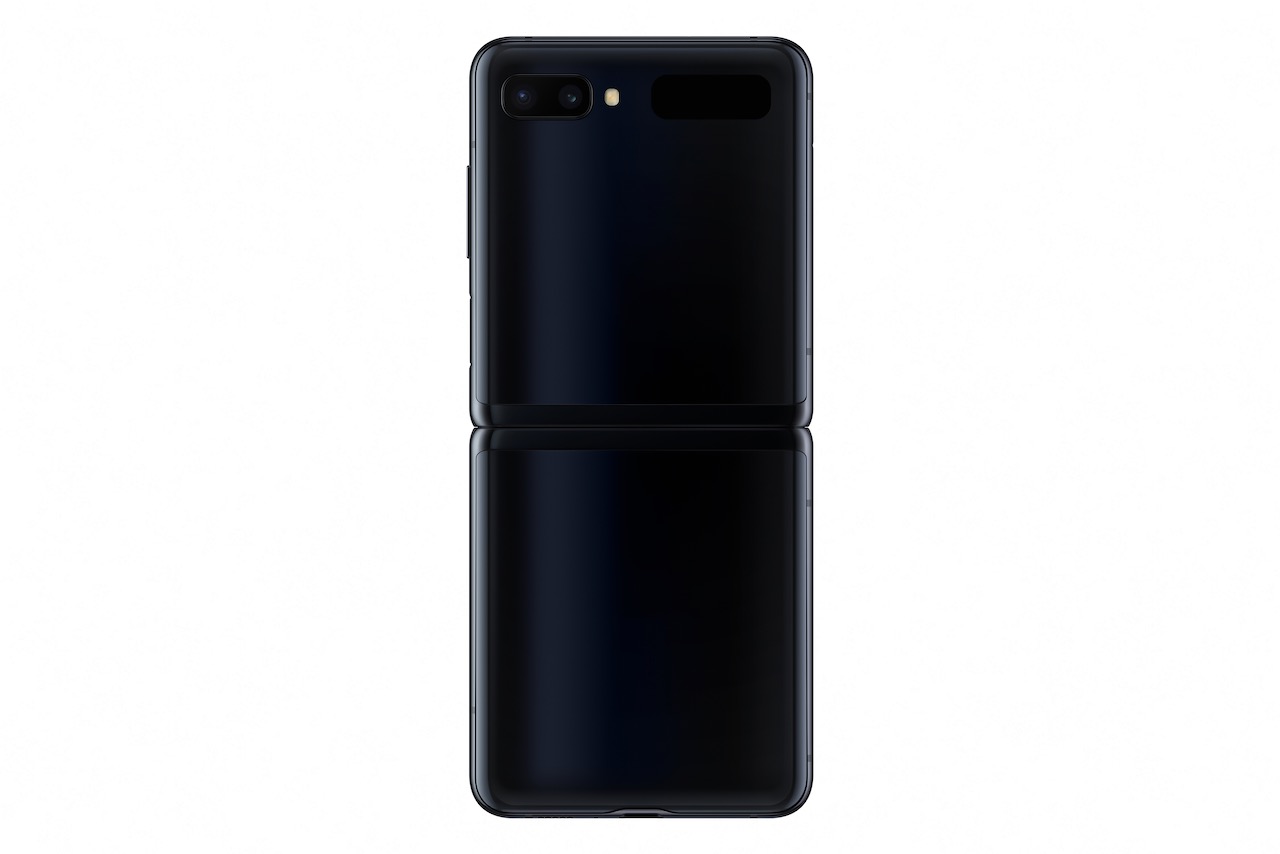 Foldable Heritage
The category-defining Galaxy Fold began the foldable era. Now, Galaxy Z Flip is shaping it for a new decade. As the first device in the Z series, Galaxy Z Flip introduces a new device portfolio that reaffirms Samsung's commitment to leading the category, and leveraging technologies and form factors to create foldable experiences that will surprise and delight in the years ahead.
Fashion Meets Technology
Galaxy Z Flip's compact, stylish design is created for those who see technology as a way to express themselves. And all of the innovations that go into Galaxy Z Flip ensure they can do so.
Style that Fits in Your Pocket – Designed for ultimate portability, Galaxy Z Flip folds into the size of a wallet, so you can easily fit it in your pocket or bag. When closed, it is a stylish, compact palm-sized device. When opened, its screen size nearly doubles to reveal a stunning 6.7-inch display

2

. With its stylish colour palette, sleek rounded corners and forward fold that closes with a satisfying snap, Galaxy Z Flip is sure to turn heads.
Samsung's First Foldable Glass Display – Galaxy Z Flip features an Infinity Flex Display with Samsung's proprietary bendable Ultra Thin Glass (UTG), making it slimmer with a sleek, premium look and feel that has never been seen with a foldable device before. The centred in-display camera cutout at the top also means there's no notch and no distractions, with Samsung's first-ever 21.9:9 ratio, so you can enjoy even more of your favourite content such as cinema-ratio 21:9 shows and movies.
New Hideaway Hinge – Galaxy Z Flip's Hideaway Hinge is a work of engineering art. It's backed by a dual CAM mechanism – small but sophisticatedly designed to ensure every flip and fold is smooth and stable. Galaxy Z Flip can stay open at a range of angles, like a laptop screen. The Hideaway Hinge system also integrates Samsung's new sweeper technology, which uses nylon fibres crafted by micro-height-cutting technology to repel dirt and dust.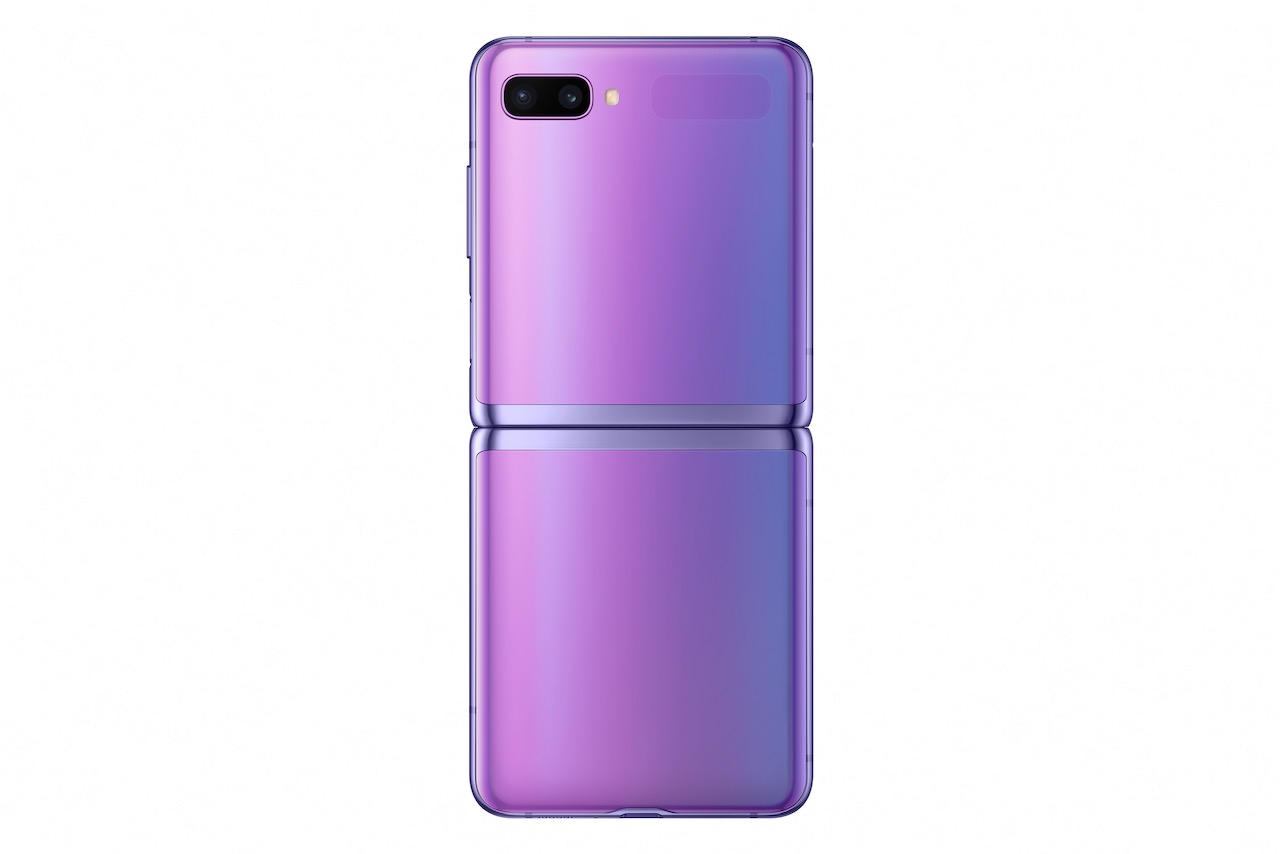 The Next Foldable Experience
Galaxy Z Flip is built for the modern, on-the-go lifestyle. Now you can do more, from multiple angles – hands-free. This unique foldable experience is unlike any other smartphone on the market today.
Do more – Hands-free – When Galaxy Z Flip unfolds, it can stay open at multiple angles, unlocking opportunities for selfies that show more of the world around you and expressive video chats with Google Duo – all hands-free.
Flex mode – Samsung worked closely with Google to design Flex mode – a custom-built user experience for Galaxy Z Flip's unique forward folding form factor. When the device is free-standing, the display automatically splits into two 4-inch screens so you can easily view images, contents or videos on the top half of the display, and control them on the bottom half. Easily watch and navigate YouTube (3)

 

– stream on the top while searching for other videos, reading descriptions and writing comments on the bottom.
Game Changing Camera – Galaxy Z Flip literally stands on its own so that you can capture more, on-the-go – from timed group shots to vivid nighttime content. You can create content for your social media feeds from the best angle and enjoy video recording with a 16:9 ratio that's perfect for uploads to social media platforms, hands-free – no tripod needed. Capture stunning Night Hyperlapse videos or vivid low light shots with Night mode – no flash needed. Just open your device and place it on a table. When closed, quickly capture one-handed high-quality selfies using the rear camera without unfolding.
Notifications on Your Terms – Whether Galaxy Z Flip is closed, standing upright or open, never miss a text, call or reminder. When closed, check the date, time and battery status at a glance on the cover display (4). Get real time notifications so you can easily answer a call without unfolding or respond to a text by simply tapping the notification and unfolding your Galaxy Z Flip.
Multi-Active Window – Seamlessly multi-task with Multi-Active Window – simply open the Multi-Window Tray to drag and drop the apps you want to use. Scroll through an article on the latest fashion looks on the top half while shopping for your favourite pieces on the bottom (5).
Galaxy Foundation and Ecosystem
As a Galaxy device, Galaxy Z Flip brings the Galaxy ecosystem into its brand new foldable experience. It boasts flagship-level performance and features across camera, display, battery, security as well as services like Samsung Health, Samsung Pay, Samsung Knox and more (6). Enjoy a versatile camera experience with 4K video capture, Live Focus and Super Steady recording(7). Galaxy Z Flip features an optimised dual battery system that holds more power without taking up more space – wired or wirelessly quick charge, plus with Wireless PowerShare(8), you can wirelessly charge up your Galaxy Buds, Galaxy Watch or even a friend's device. Samsung Knox protects users and their device from the chip to the software level and receives monthly and quarterly security updates. Users also get services that enable secure payment options with Samsung Pay, health and wellness tracking and monitoring with Samsung Health, and access to more than 5,000 Samsung and partner smart products through SmartThings.
Notes:
3 Flex mode compatibility with YouTube will be available in the near future with Android Support Library.
4 App Continuity works with select applications; compatible apps growing through third party developers.
5 Works with select applications.
6 Based on average battery life under typical usage conditions. Average expected performance based on typical use. Actual battery life depends on factors such as network, features selected, frequency of calls, and voice, data, and other application usage patterns. Results may vary.
7 Super Steady recording only available on rear camera.
8 Wireless PowerShare works with most Qi-Certified devices. Requires minimum 30% battery to share. Speed and power efficiency of charge varies by device. May not work with some accessories, covers, or other manufacturer's devices. If you have trouble connecting or charging is slow, remove any cover from each device. May affect call reception or data services, depending on your network environment.
Availability
The Galaxy Z Flip will be available in limited quantities in Mirror Purple and Mirror Black, starting in select markets including the U.S. and Korea on February 14, 2020, followed by Mirror Gold in select countries.
Local Pricing and Availability 
The Galaxy Z Flip will be available in Singapore from 14 February 2020, Friday, from 8am on local telecommunication operators' (M1, Singtel and StarHub) online stores and the Samsung Online Store, with a recommended retail price of $1,998 (including GST). The Galaxy Z Flip will be available in Mirror Purple and Mirror Black.
More information is available at the following URLs:
The following Galaxy Z Flip accessories will also be available to complement the device:
| | | |
| --- | --- | --- |
| Accessory | Colour | RRP (S$) |
| Leather Cover | Black, Silver | $118 |
Galaxy Z Premier Service
Samsung Galaxy Z Flip users will be able to enjoy specialised customer care services1 designed to deliver the best possible experience:
24-hour concierge support via Samsung Members App
One-time screen replacement or repair with a deductible of $180 (including GST)
Door-to-door pick-up and delivery service for device repair (up to two times only)
Galaxy Z Flip customers can also enjoy additional complimentary customer service benefits, such as 30-day 1-to-1 exchange for functional defects, data transfer assistance, diagnostic checks, one-time 1-to-1 in-box accessories exchange, and dedicated and priority queue at authorised Samsung Customer Service Centres at VivoCity and Westgate.
The Galaxy Z Premier Service is valid for 12 months from the date of purchase of the new device.
Curated Samsung Rewards for Galaxy Z Flip Users
In celebration of the launch of Samsung Galaxy Z Flip, Samsung will also be rewarding Samsung Galaxy Z Flip users through a series of exclusive Samsung Rewards deals via Samsung Pay on their devices:
All new Samsung Pay users will be awarded 50 welcome Rewards points.
From 14 February onwards, Samsung Galaxy Z Flip users can look forward to the launch of a new segment of rewards exclusively for Samsung Galaxy Z series users. The rewards catalogue will range from exclusive Samsung products offers to lifestyle-related deals for instant redemption.
For more information on Samsung Galaxy Z Flip, visit https://www.samsung.com/sg/smartphones/galaxy-z-flip/ 
* Information and pictures courtesy of Samsung Electronics and IN.FOM *