LG Gram 15.6-inch laptop (Less than 1kg)
LG Electronics recently launched their brand new laptop, the 15.6-inch LG Gram at the LG IT Media Launch. I was there at the LG IT Media Launch and I got the opportunity to see, touch and feel the latest LG Gram. The LG Gram is really lightweight, less than 1kg!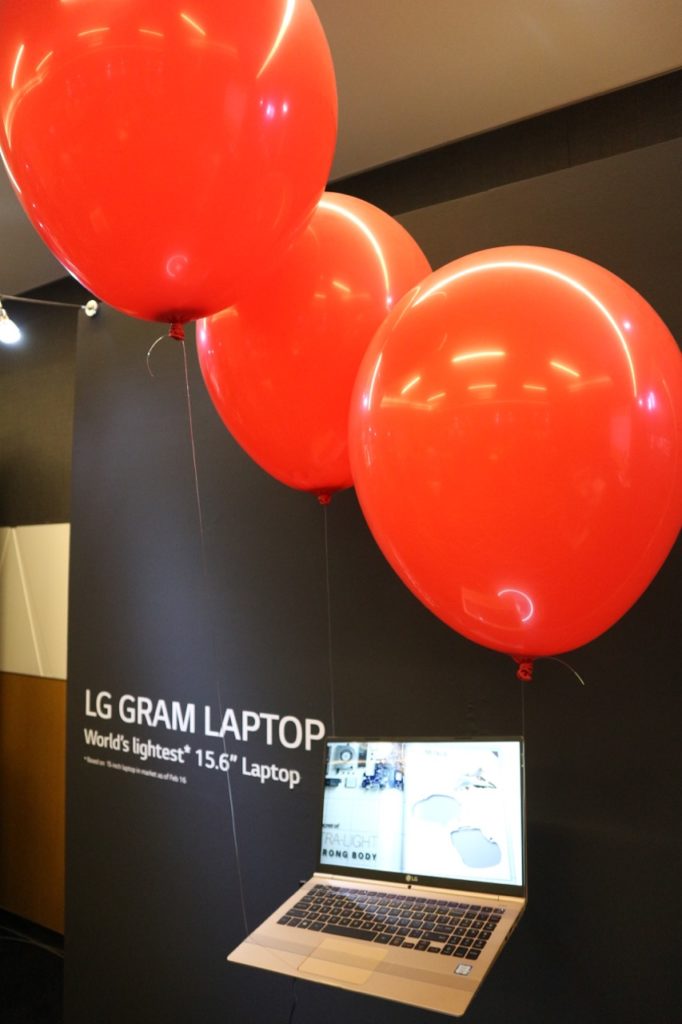 The build quality of the LG Gram is pretty solid and it's really light for a 15.6-inch size laptop. Moreover, their technical specifications are pretty good, ideal for business people who needs a lightweight, big and powerful laptop on the move. This LG Gram laptop is also ideal for students too!
Let me share with you more information of the LG Gram from the press release information below –
LG Electronics (LG) showcased its brand-new 15.6-inch LG gram laptop at the LG IT Media Launch. Surprisingly lightweight, the 15Z960 boasts a large screen and is capable of superb performance. The highly portable LG gram is an ideal choice for working professionals as well as students who are constantly on the go. It will be available from mid-August at major retail outlets.
Despite increasing the screen size, LG has managed to maintain the weight of the model equivalent to its predecessors. This design feat was made possible by implementing the company's latest weight-shedding technologies such as the optimum PCB design and high-density batteries. The design team also shed weight through creative design updates, such as minimising the bezel size. These innovative endeavours made it possible to mount a 15-inch screen into a laptop body that is similar in size to 14-inch laptops. The body is also made from magnesium alloys, materials widely used in manufacturing race cars or spacecraft. These materials were chosen for their lightweight and durable qualities. LG gram also has seven hours of battery life, giving on-the-go professionals mobility freedom and an ease of mind.
Another hallmark of the 15Z960 is its powerful performance. It uses the advanced sixth-generation Intel Core i5 or i7 and the screen supports a Full HD resolution (1920 x 1080) IPS display. All of these come together to create a compact, lightweight, high-performance laptop that can really boost any user's productivity.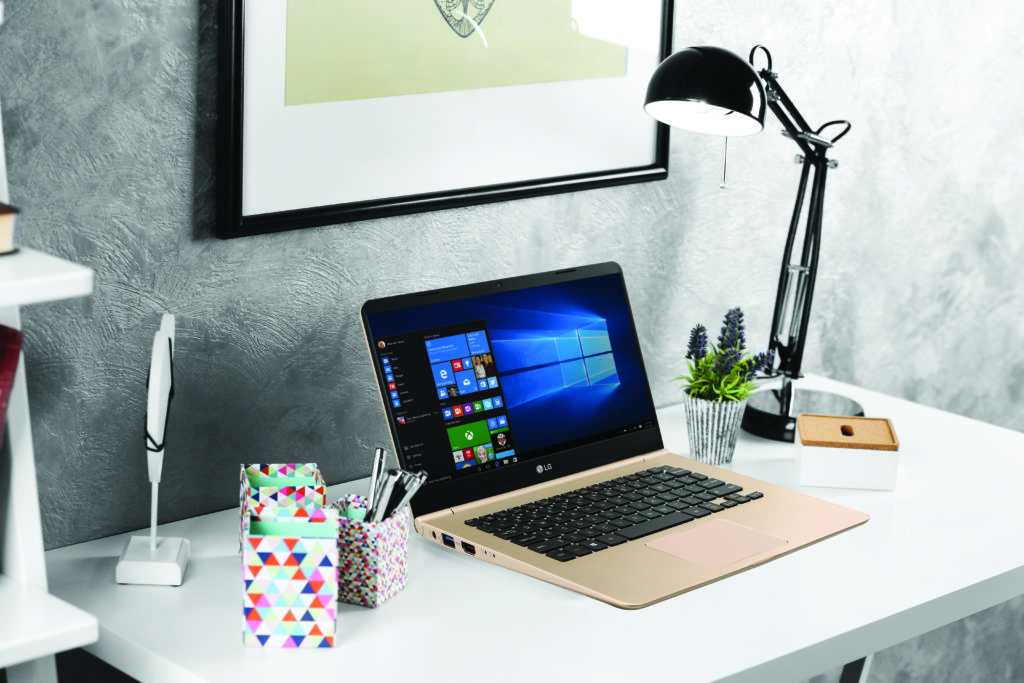 Picture Courtesy of LG Singapore
LG gram provides comfortable usability; it is able to connect with a variety of other devices through multiple ports, including the new USB-C port. The multifunctional USB-C port can be used to transfer content to exterior screens and users can use this port to quickly charge the laptop or a mobile phone. USB-C simplifies the user experience, allowing users to do everything with just one cable.
It also comes packed with features to provide more comfort and convenience. The gram's keyboard provides ergonomically curved letter and number keys ensuring user comfort. Meanwhile, the Hi-Fi Audio system minimises sound loss when using headphones. With the instant booting feature, starting up is as simple as just opening the laptop. The 15Z960 also has an advanced Reader Mode software, which allows customised optimal screen conditions for reading (Reader Mode) or watching movies (Movie Mode). These features make the 15Z960 speedy, convenient and perfect for use in multiple locations.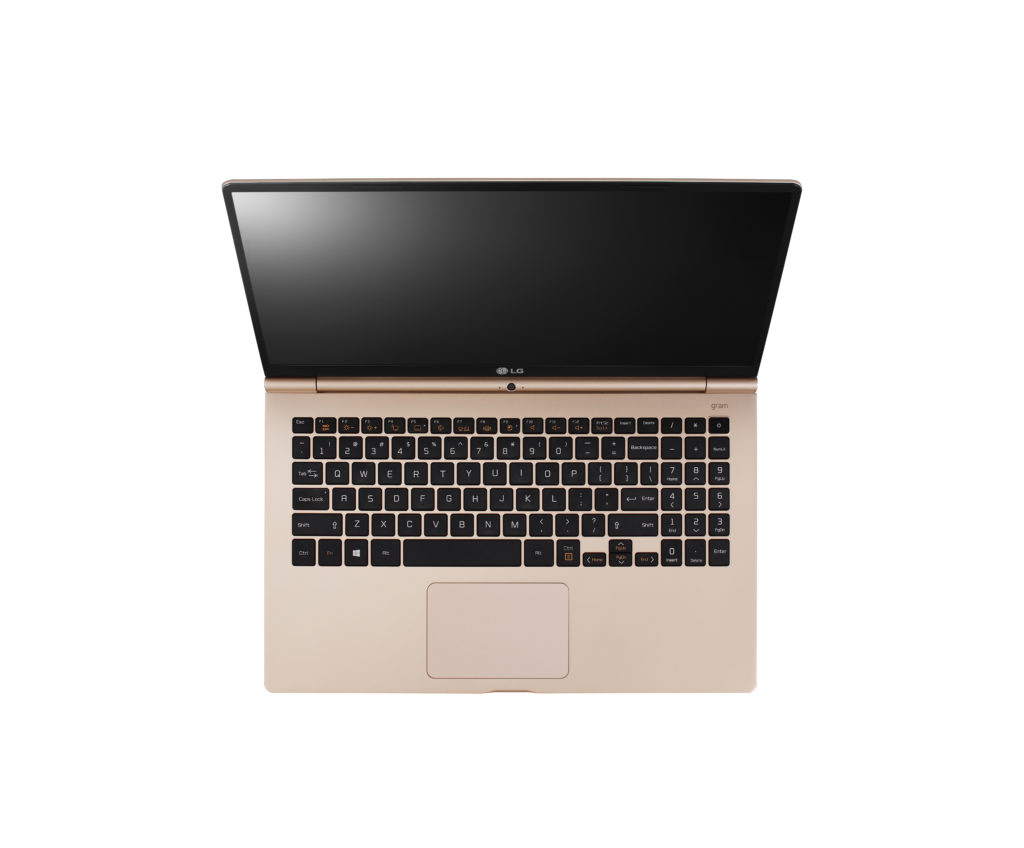 Picture courtesy of LG Singapore
Recognised for its stunning design and capabilities, the LG gram has won several awards including the 2016 CES Innovation Award in January 2016 and other prestigious design awards like the iF Gold Award and the Reddot Award.
"We are proud that we were able to make the LG gram so lightweight without compromising its performance," said Brian Yi, Product Director at LG's Home Entertainment Department. "The LG gram is a highly productive laptop that incorporates both our innovative technology and our drive to improve, and we will continue to innovate to make even greater products to meet the needs of our consumers."
For more information: http://www.lg.com/sg/laptops
Key Specifications:
Model name
15Z960-G.AA7CA3
15Z960-G.AA7BA3
15Z960-G.AR5BA3
14Z960-G.AR5AA3
SRP (SGD)
$2,199
$1,899
$1,699
$1,499
Screen Size
 15.6″
 15.6″
15.6″
 14″
FHD IPS
FHD IPS
FHD IPS
FHD IPS
Material
 Super Magnesium Alloy
 Super Magnesium Alloy
Super Magnesium Alloy
 Super Magnesium Alloy
CPU
 Core i7-6500U
 Core i7-6500U
Core i5-6200U
 Core i5-6200U
RAM
 8GB
 8GB
4GB
 4GB
SSD
 512GB
 256GB
256GB
 128GB
Graphic Card
 Intel HD
 Intel HD
Intel HD
 Intel HD
Graphics 520
Graphics 520
Graphics 520
Graphics 520
Web Cam
 1.3M HD
 1.3M HD
1.3M HD
 1.3M HD
Interface
 USB-C x 1
 USB-C x 1
USB-C x 1
USB 3.0 x 2
USB 3.0 x 2
USB 3.0 x 2
USB 3.0 x 2
USB 2.0 x 1
USB 2.0 x 1
USB 2.0 x 1
USB 2.0 x 1
HDMI
HDMI
HDMI
HDMI
Micro SD
Micro SD
Micro SD
Micro SD
Weight
 980g
 980g
980g
 980g
Color
 Gold
 Gold
Gold
 Gold
*Information Courtesy of LG Singapore and Brand Cellar*