LG SIGNATURE Celebrates 2nd year in SG with New Premium Services
LG Signature, a line up of highly sophisticated products using modern technology, designed with a contemporary minimalist style, providing customers with a state of the art living experience through their three tenets, design, function and performance. The LG Signature products with its exquisite design and innovative technology functions give rise to an unparalleled performance for their customers.
What are the LG SIGNATURE products? They are the

LG SIGNATURE Refrigerator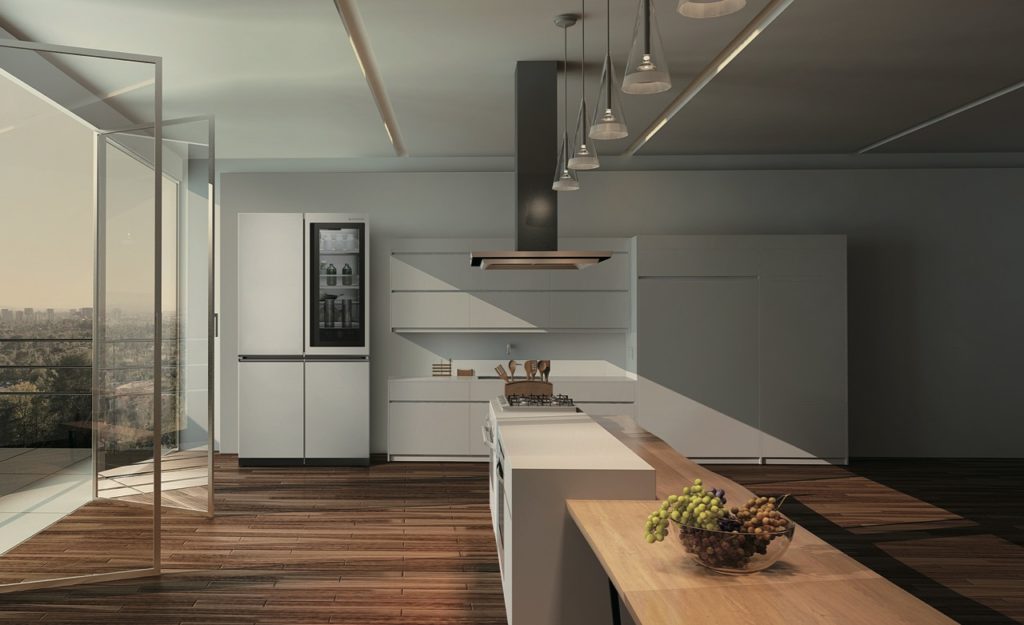 LG SIGNATURE Washing Machine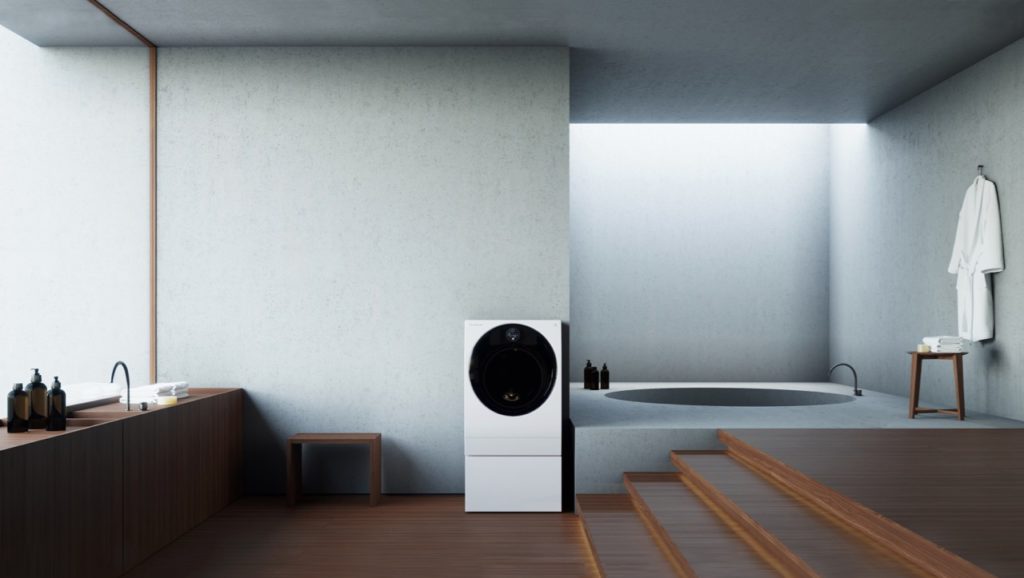 LG SIGNATURE Air Purifier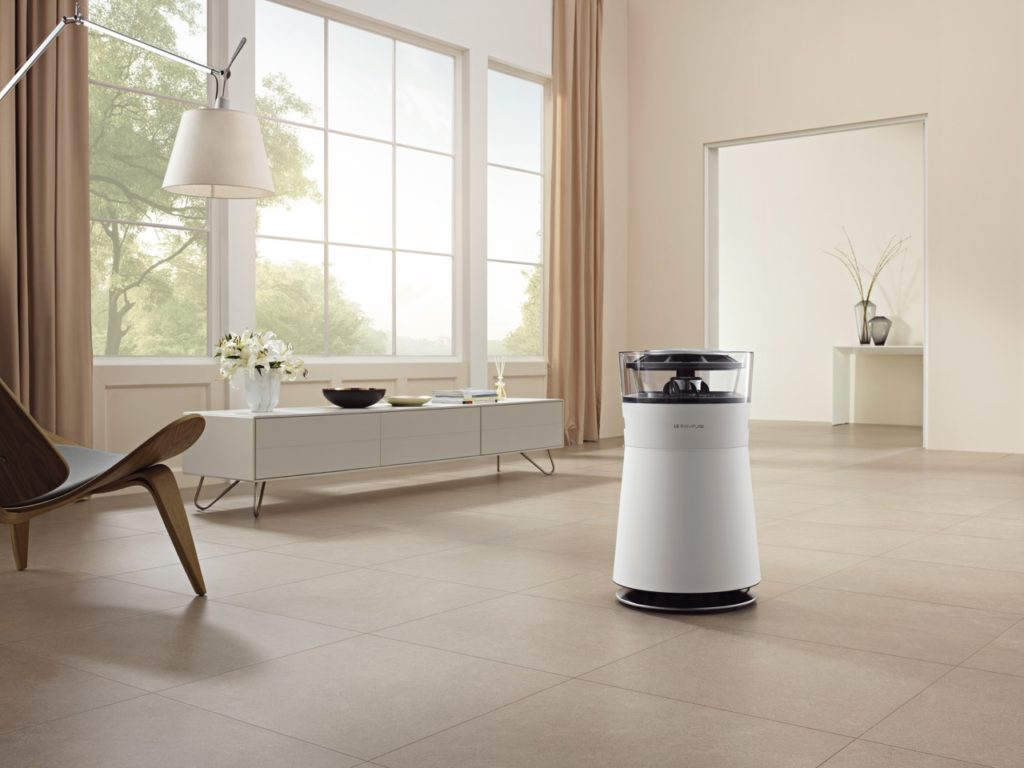 Source: Pictures courtesy of LG Electronics Singapore
I had seen the LG SIGNATURE products, even touched and felt them before, they are really elegant, sleek, with a contemporary minimalist design and classy, not to mention technologically advanced. If you are a homeowner, the LG SIGNATURE products would definitely transform your home into Life's Good!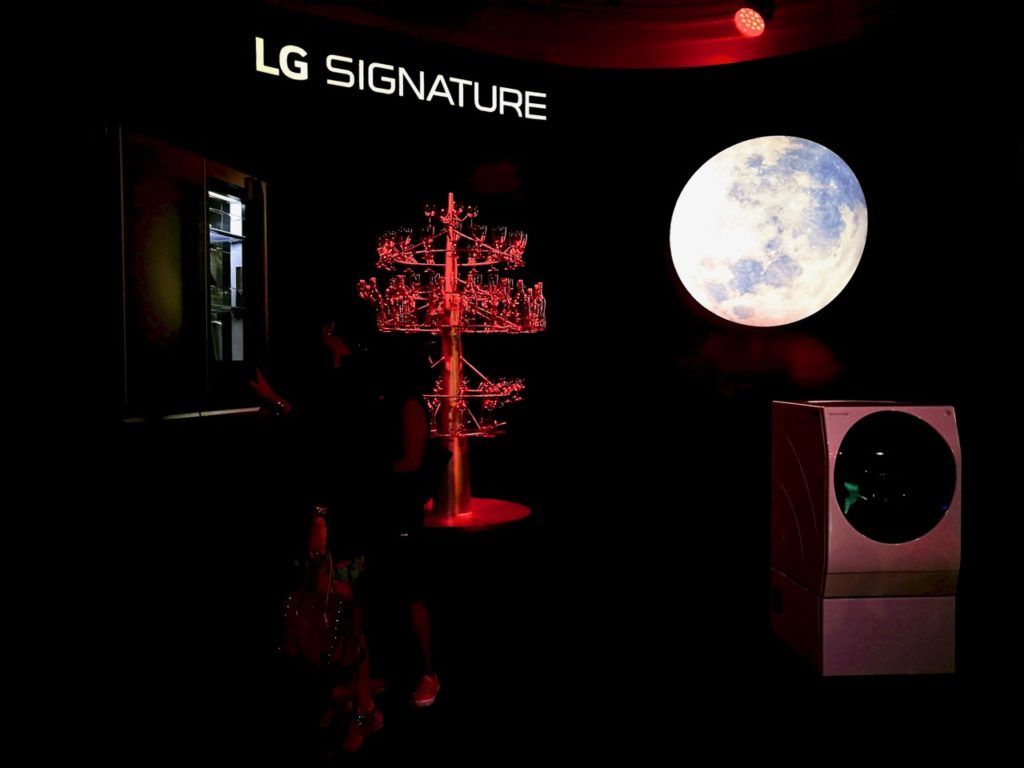 At the LG SIGNATURE celebration event in Singapore, guests were able to know and learn more about the various LG SIGNATURE products from a panel discussion helmed by three expert influencers, about how LG SIGNATURE benefits them. The best testimonial and endorsement for any products come from the customers who use them and shares their experiences.

The panel of expert influencers at the LG SIGNATURE 2nd year celebration event in Singapore were, Andrea Savage, Co-founder of the award-winning interior design studio Design Intervention, she touched on how home appliances play a huge role in perfecting the interior design. Beatrice Tan, Founder of local fashion label KLARRA, discussed the importance of fabric care, and how finding the right washing machine is crucial for a fashionista. Finally, Chef Emmanuel Stroobant shared more of his bespoke creations inspired by the sophistication of LG SIGNATURE.
"It's no secret that designers are inspired by the world around us, each LG SIGNATURE product is designed to reflect a heavenly theme – the moon, stars, rain, ice – while remaining true to the essence of each appliance's functionality. It's the perfect combination of design, comfort and usability that allows for perfect integration into our homes, with luxury and designer element." said Ms. Andrea Savage, interior designer and co-founder of Design Intervention.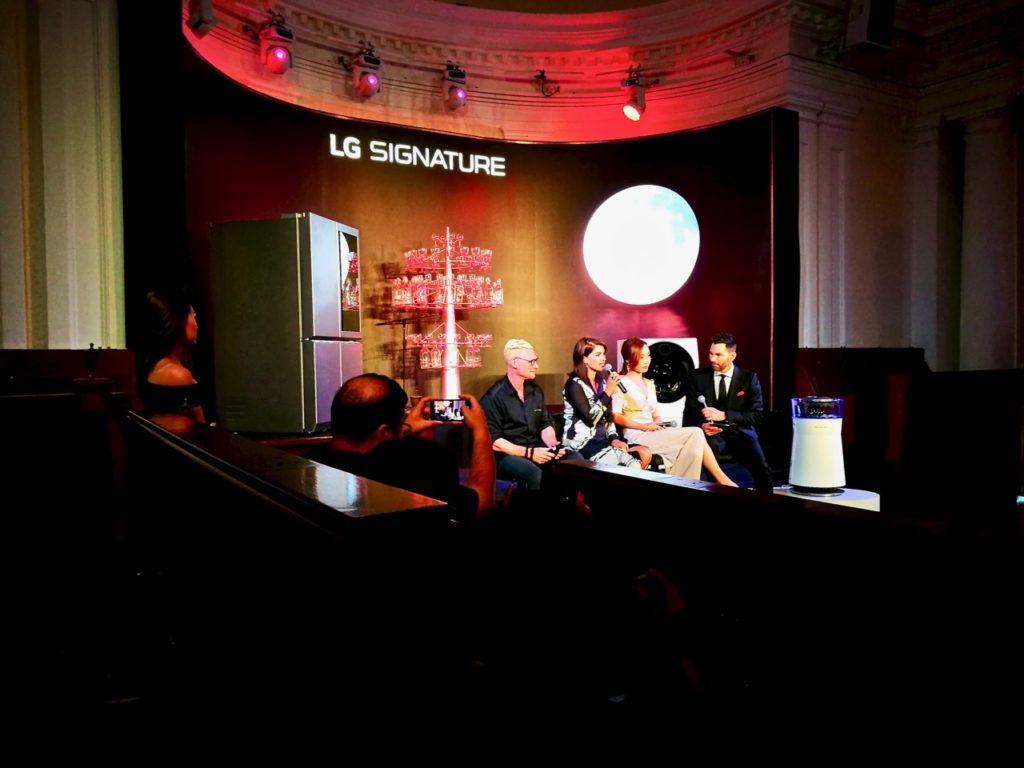 "Being in the fashion business, I am very particular when it comes to caring for my outfits and designs. It is important that a washing machine is easy to use, smart and cares for the various fabrics. The LG SIGNATURE Washing Machine fulfils all that and more, enabling me to wash different clothing items at once without worrying about color bleeds. The LG SmartThinQTM app even allows me to control and monitor the washing process when I am out for work, saving precious time and offering a peace of mind. I also love how it is so sleek and fits the design of my home." said Ms. Beatrice Tan, founder of local fashion label KLARRA.
At the LG SIGNATURE 2nd year celebration event in Singapore, LG announced the launch of the new LG SIGNATURE Premium Service for customers who wish to purchase the LG SIGNATURE products.
Customers who purchase LG SIGNATURE products will get to enjoy:
1) Complimentary delivery and standard installation of LG SIGNATURE products
2) Home demonstration on how to use LG SIGNATURE products
3) Annual on-site product inspection for 3 years, where an LG personnel will check and ensure these innovations perform at optimal levels
4) Priority LG SIGNATURE hotline at 6512 0575, where a team of professionals will attend to the customer's service request within one working day
In celebration of the new premium service, additional bonus rewards are included for LG SIGNATURE customers. With LG SIGNATURE purchase from August 14 to November 13, 2018, customers can receive rewards such as a luxury hotel suite stay, or dine at Michelin-starred restaurants.
LG SIGNATURE Purchase Value
LG SIGNATURE Bonus Rewards
S$20,000 and above
One Night Suite Stay for Two at a Luxury Hotel
(Worth S$1,060)
S$10,000 to S$19,999
Nine-Course Dining with Wine Pairing for Two at béni, a Michelin-Starred Japanese Restaurant
(Worth S$790)Michelin One-Star
S$5,000 to S$9,999
Sixteen-Course Dining for Two at Saint Pierre, a Michelin-Starred Modern French Restaurant

(Worth S$583)
Customers can simply register at www.lgsignaturereg.com to enjoy the rewards.
If you are a new homeowner or existing homeowner looking for top quality home appliances, with exquisite design, minimalist elegant design and powered by modern technology innovation, do check out the LG SIGNATURE series!
* Information and details courtesy of LG Electronics Singapore and Brand Cellar *