Logitech G Pro Mechanical Gaming Keyboard
Logitech G recently announced a new keyboard to their line-up, the Logitech G Pro Mechanical Gaming Keyboard, complementing together with the recent Logitech G Pro Gaming Mouse for eSports players and those who love gaming.
If you are an eSports player or a big fan of gaming, you have to check out this combination of the Logitech G Pro Mechanical Gaming Keyboard and Logitech G Pro Gaming Mouse combination.
Let me share with you more information on the Logitech G Pro Mechanical Gaming Keyboard –
Logitech G, a Logitech brand, (SIX: LOGN) (NASDAQ: LOGI) introduced the Logitech® G Pro Mechanical Gaming Keyboard. Designed in collaboration with top eSports athletes, the Pro Mechanical Gaming Keyboard is a high performance, ten keyless mechanical gaming keyboard that is purpose-built for professional competition. The keyboard features Logitech's exclusive Romer-G™ mechanical switches, offering 25 percent faster actuation than standard mechanical keyboards, all in a switch design that delivers quiet performance. It also features a detachable cable system, making it easy to transport with customizable RGB lighting and onboard memory.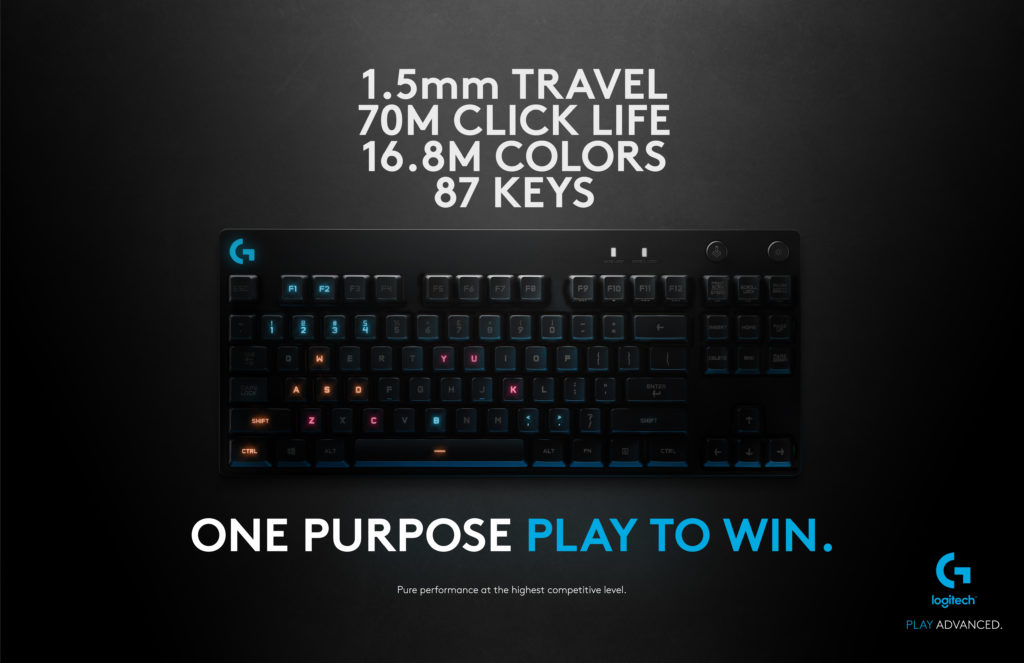 "eSports athletes are extremely picky and demanding, and we love it," said Moninder Jain, Managing Director, ASEAN and Vice-President of Logitech. "We give them access to our prototype designs early and often, and let them rip 'em apart. The result is the Pro Gaming Keyboard with ultra-fast switches, durable construction, and a tenkeyless design that's easy to transport. If you play to win, this is your keyboard."
"This is a great keyboard because it's small, durable, and tenkeyless. This allows me to have more space on my table," said C9's Jake "Stewie2K" Yip. "The Romer-G switches are nice and quiet, and they're super comfortable to type on."
Key Features
Romer-G Key Switches: Logitech's exclusive Romer-G mechanical switches are purpose-built for professional-grade performance, responsiveness and durability. With a short-throw actuation point of 1.5 mm, Romer-G switches register key presses up to 25 percent faster than standard mechanical switches. Designed to enhance gameplay, Romer-G switches offer the perfect blend of speed, precision and quiet performance.
Compact, Durable Design: The Pro Mechanical Gaming Keyboard features a compact tenkeyless design, making it easy to pack for tournament travel and freeing up tournament table space for low-sensitivity mouse movement. Durability is built into every component of the keyboard and reinforced by a steel back plate that adds stability and rigidity during gameplay.

Detachable Cable System: Considering how much time pro gamers spend on the road, it's imperative that their gear stands up to the rigors of travel. Unplugging the  detachable Micro-USB connector ensures that the cable won't break at the connection point when bouncing around in a travel bag. And the three-pronged design features support arms for an easy, secure data connection.

Customizable RGB Lighting: Using Logitech Gaming Software (LGS), players can personalize each individual key light from a spectrum of more than 16.8 million colors. LGS integrates with more than 300 games to deliver a unique experience in each new game. You can even save a lighting pattern to the onboard memory on the keyboard so it's available for use in competition on PCs that don't have LGS.

System Requirements

Windows® 7 or higher

Internet connection for Logitech Gaming Software installation

USB port

Technical Specifications

Romer-G Switches

-Durability: 70 million key presses

-Actuation distance: 1.5mm

-Actuation force: 45g

-Total travel distance: 3.0mm

Physical Specifications:

-Dimensions (L x W x D): 153mm x 361mm x 34mm

-Weight (without cable): 980g

-Cable length: 6 feet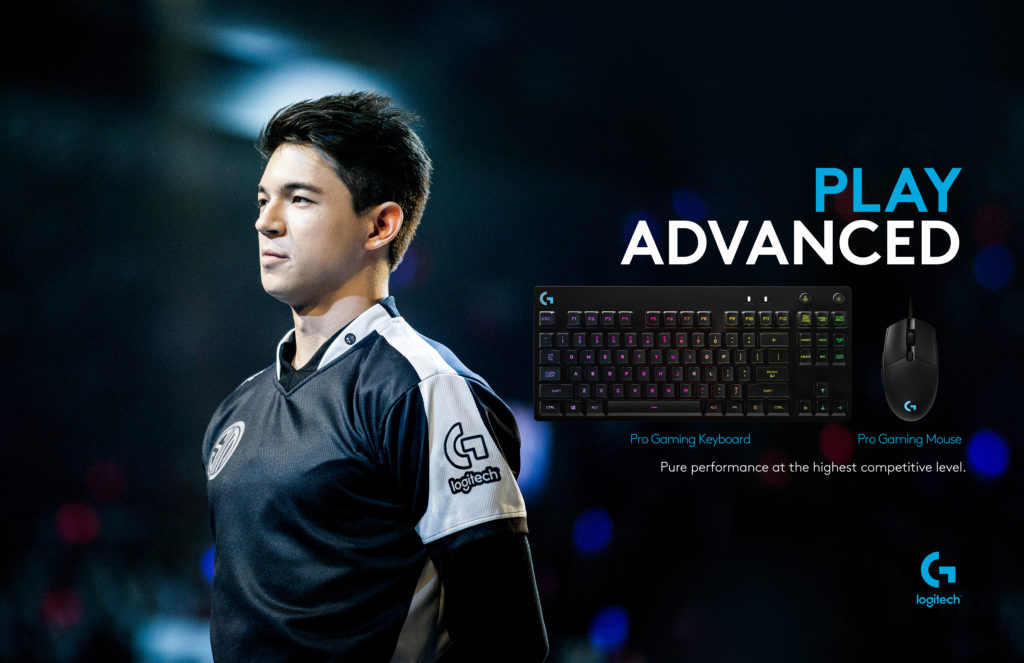 Pricing and Availability
The Logitech G Pro Mechanical Gaming Keyboard is expected to be available today from Logitech G for a suggested retail price of $199.00, and will be available from additional retailers worldwide in April.
For more information, please visit our website, our blog or connect with us on Facebook.
* Information and pictures courtesy of Logitech G and SPRG *